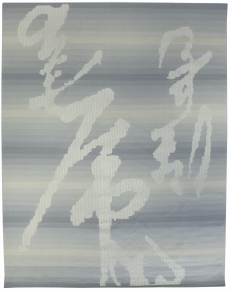 From the ancient to the modern Doris Leslie Blau weaves a unique web of creativity through our new and custom-designed modernist contemporary rugs. At the forefront of our business is our recognition that a rug or carpet is often the most integral element of any interior, its placement in a room can be likened to the introduction of a painting into a space — it gives the room personality. In light of the importance of floor imagery, Doris Leslie Blau Gallery is committed to assisting our clients in finding the perfect antique or bespoke rug.
Modernist rugs can complement interiors that have antique rugs or contemporary rugs. Antique rugs can then be given a modern rug feel to them.
One of the most famous people to influence modern rugs is William Morris. He considered carpets an art form rather than just a floor covering. His avocation of the total work of art renewed interest in traditional craftsmanship. His arts and crafts movement became known throughout Europe, and became influential in every country.
Since then each major movement of western art has influenced modern rug designers. If you understand the movement that inspired the design you will appreciate modern rugs even more.
The art nouveau movement was characterized by highly-styled flowing, curvilinear designs, often incorporating floral and other plant-inspired motifs. It went through several changes and became the foundation of the modernist movement.
Modernist Rugs in Paris
Paris became the center of avant-garde in art,yet actual design remained largely more decorative as art deco was a primarily decorative aesthetic, with art deco rugs being an essentialpart of an overall design of a room. Overall, art deco rugs can now be seen as elegant, functional and ultra modern, especially those that followed in the vein of the International style, where modernist rugs took on an even more functional and restrained aesthetic.
Modernist Rugs in Germany and America
Functional textile design began in Germany at the Bauhaus, the first school of industrial design. In America, designers tended to be overwhelmed by their European counterparts Fran Lloyd Wright served as a link between Arts and Crafts and modern design. He remained loyal to organic design , which echoed geometrics in architecture, and design in modern rugs.
Modernist Rugs at Doris Leslie Blau Gallery
Doris Leslie Blau has a collection of rugs called "The Contemporary Classics Collection". The collection has been inspired by vintage modern rugs with their wonderful colors and timeless designs for inspiration. From free-form to graphic patterns the collection of modernist rugs brings a sophisticated sense of color and an eclectic creative eye to modern rug design.