We are delighted to exhibit at the 34th edition of this prestigious show. For our first-time participation, we are presenting to the San Francisco public a cutting edge, New York style, antique and vintage rug selection. The palette is dominated by blues with complementing shades of ivory, beige, tan, gold, and rust.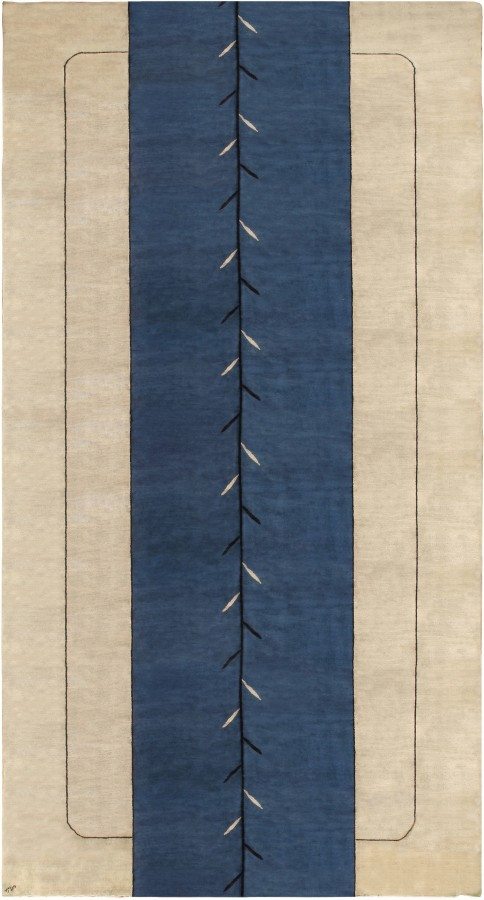 An early 20th century Persian Art Deco rug of perfect symmetry and supreme elegance. The sea-blue center crosses the graphic linear border and creates a powerful chromatic and tonal contrast with the beige background.  A bold vertical vine issuing thin black and white leaves further emphasizes the striking symmetry of the design. The rug is 100% wool, hand-knotted. The Art Deco style owes its name to the first major exhibition of decorative arts to be held after the First World War: L'Exposition Internationale des Arts Decoratifs et Industriels Modernes held in Paris in 1925. The undeniable elegance of the custom at the event has served as inspiration for interior designers the world over, delivering a dramatic change of style to furnishings in general, and early 20th century rugs and carpets in particular. Decorative arts of this period, sometimes known as the Machine Age, are characterized by a streamlined appearance – which can be seen in this vintage Art Deco carpet.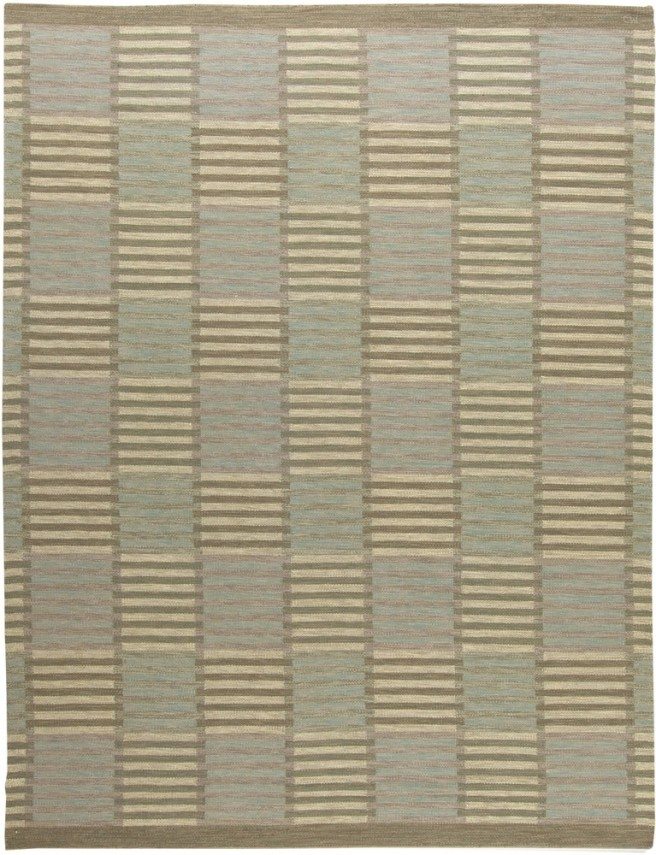 A circa 1940's vintage Swedish flat-woven rug. It is made of 100% wool, hand-woven. Alternating geometric shapes in blue, beige and grey, this timeless piece is modernist and sophisticated. It bares a woven signature to edge: CW. In Sweden, carpets and rugs have been hand-knotted in wool for centuries, taking on many different forms and functions over the course of time. By the beginning of the twentieth century, the craft was seen as being an important artistic and cultural practice throughout Sweden, and designers began to make rugs that had a broad international appeal. Scandinavian rugs from the mid-twentieth century, endorsed by such fixtures of modernism as Le Corbusier, Ray Eames and Frank Lloyd Wright, remain among the most desirable and sought after in the rug world.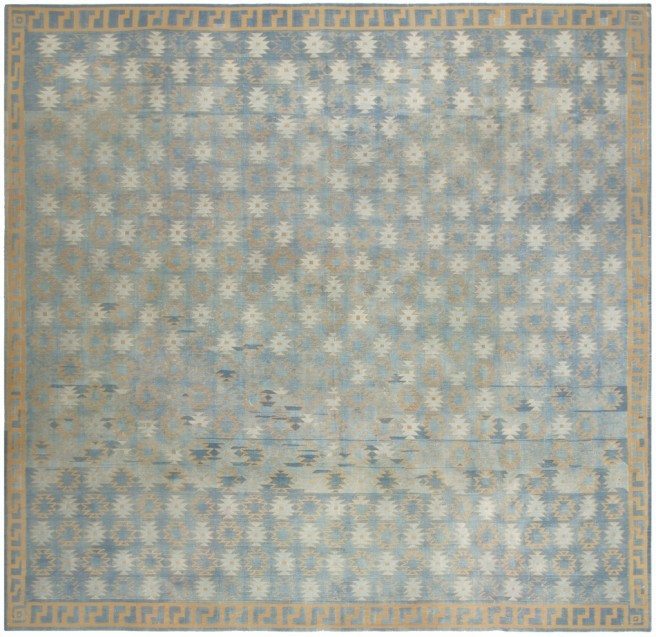 A circa 1940's vintage Indian Dhurrie bringing modern qualities to traditional Indian ornamental details. Stylized floral elements are alternating in rows mimicking Indian preyer beads or flower garlands. The chromatic scheme is modern: blue and beige with saffron-yellow accents as proof of its Indian identity.  The rug is 100% cotton, hand-woven in the traditional Dhurrie style. In the twentieth century the Dhurries began to be recognized and lauded as a significant art form of the Indian subcontinent. Transcending social boundaries, the Dhurrie flat-woven rugs were used by both commoner and royalty. As versatile and welcome in a dirt-floor hut as it is in the most palatial home.  At its simplest, it was a multi-purpose textile used as a floor covering, or for bedding or packaging, while the most elaborate were woven with the finest fibers and enhanced by gold-wrapped thread and graced the palaces of royalty.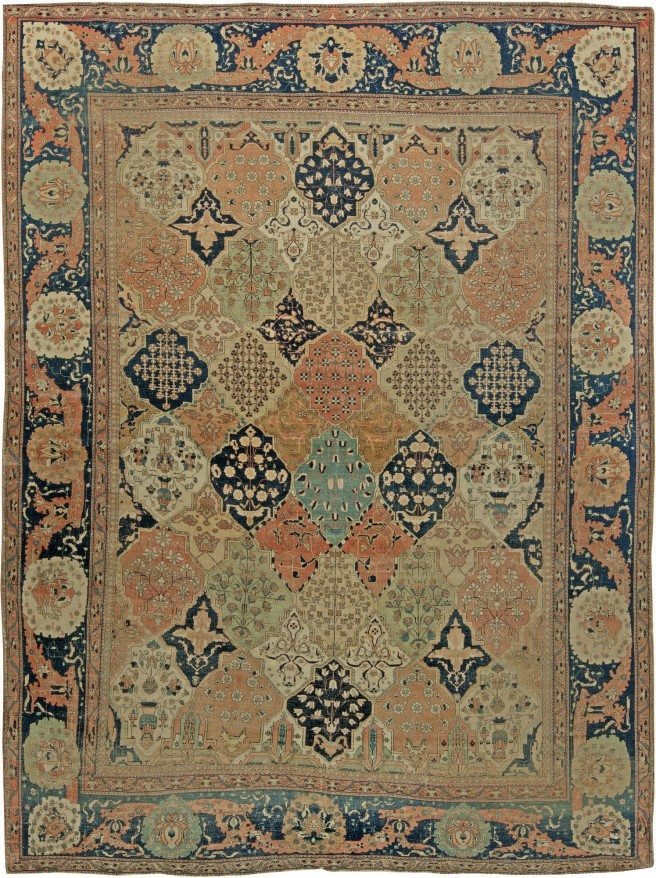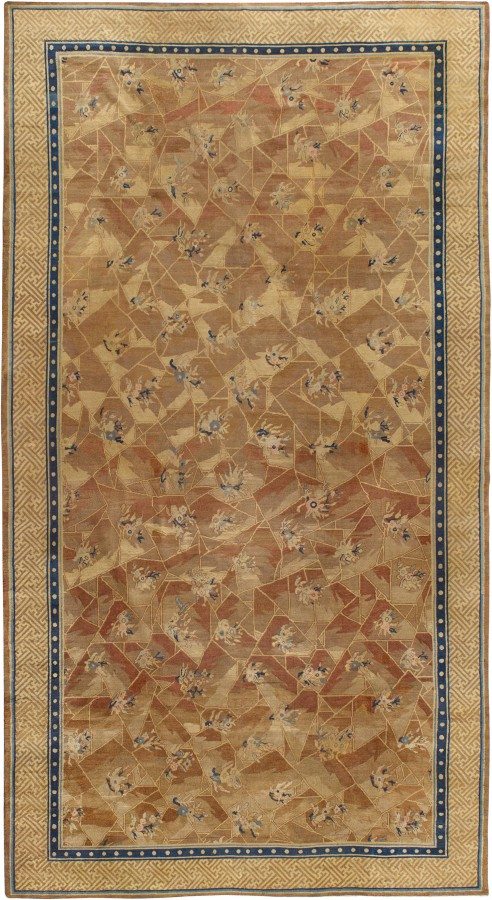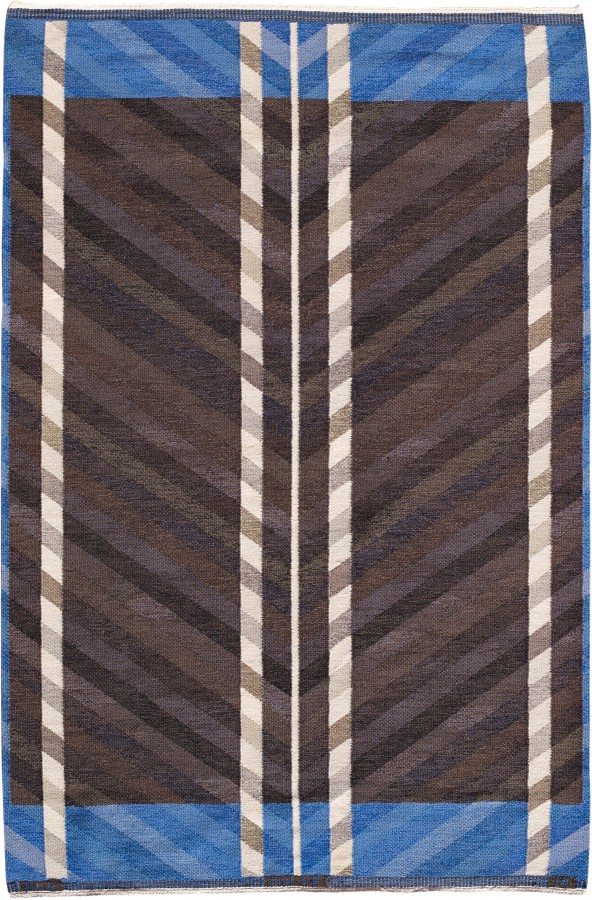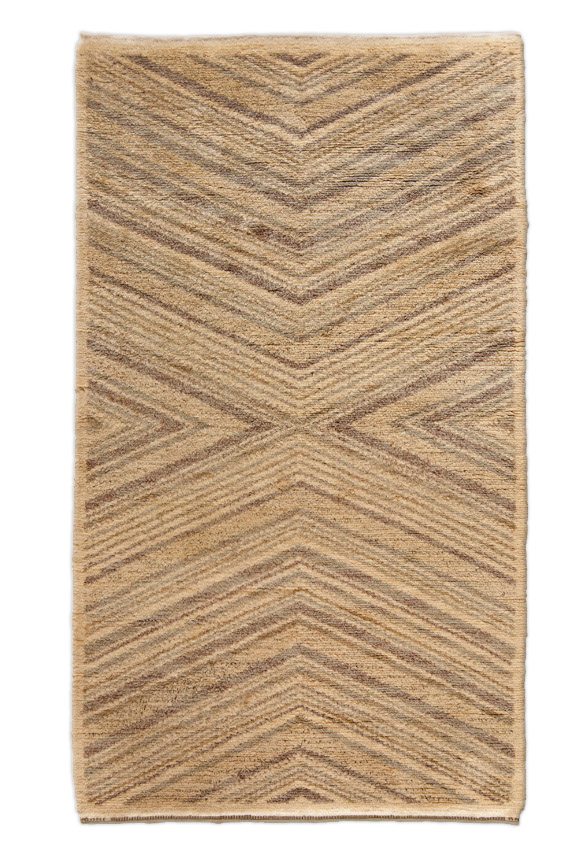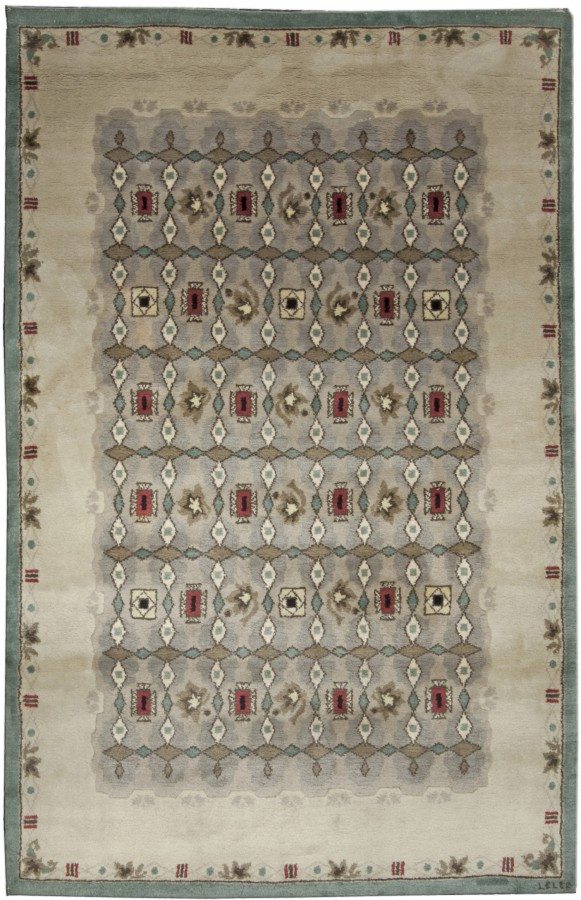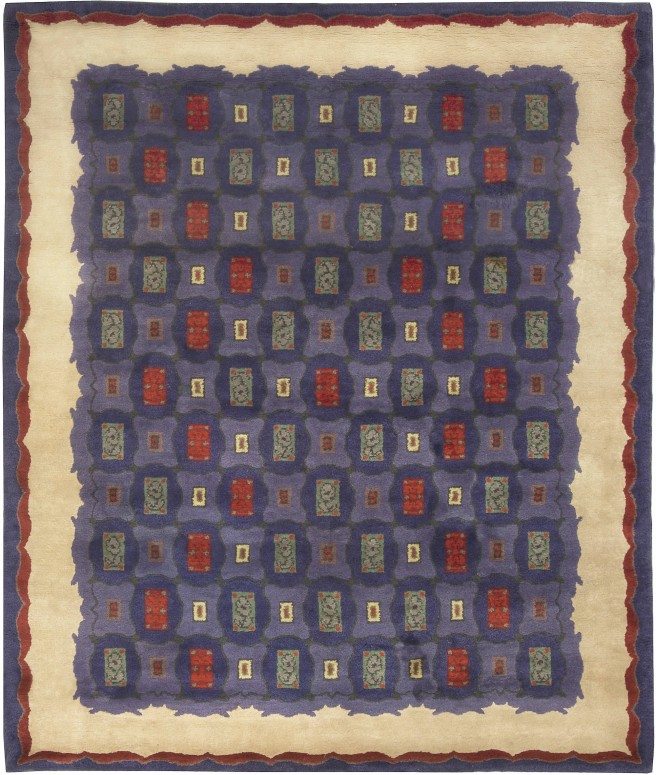 With three decades of expertise, Doris Leslie Blau offers a curated collection of antique and vintage carpets that speak to the world today. The collection encompasses some of the world's oldest, rarest and most astonishing pieces, such as finely-woven Persian Tabrizes or Sultanabads, oversized Turkish Oushaks, unusual Indian weavings, exceptional Russian, Bessarabian, Spanish, English, and French antique and vintage rugs, as well as more recent 20th century modern Arts & Crafts, Art Nouveau and Art Deco rugs. The weaving techniques are as eclectic as the countries of origin: flat-woven, hand-knotted, hooked, shaggy and needlepoint are only a few examples from the Doris Leslie Blau collection expanding as far as Morocco, Scandinavia, China, and the United States.
We look forward to seeing you in San Francisco!