Kitchen is without question the heart of the home, and the heart must be taken care of tenderly and solicitously. No wonder that 2021 brings many new trends that will make sure your kitchen is refined to the smallest detail and it doesn't miss a beat. Check out what you can do to make this space even more special and introduce your kitchen into the new decade with a bang!
Vintage Accessories
Vintage and rustic kitchen tools are a strong kitchen trend, which (according to our forecasts and Pinterest) will increase significantly in 2020. Copper pans, wooden chopping boards and decorated cake servers can be a beautiful kitchen decoration. Suspended above the worktop, they look like exhibits that give the kitchen a rustic character – not to mention their functionality. Thanks to accessories with the proper vibe, even a modern, white kitchen will gain a great deal of character.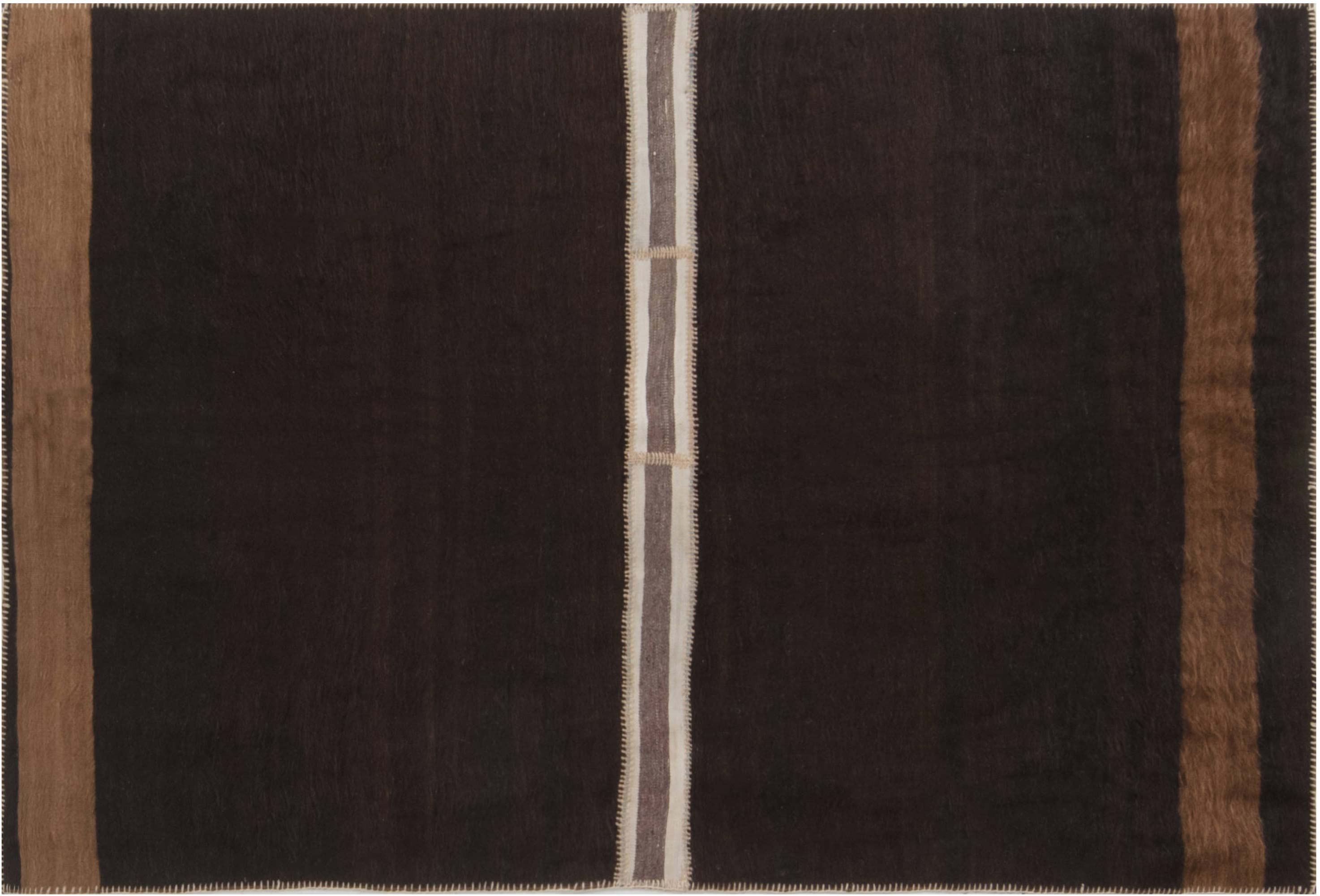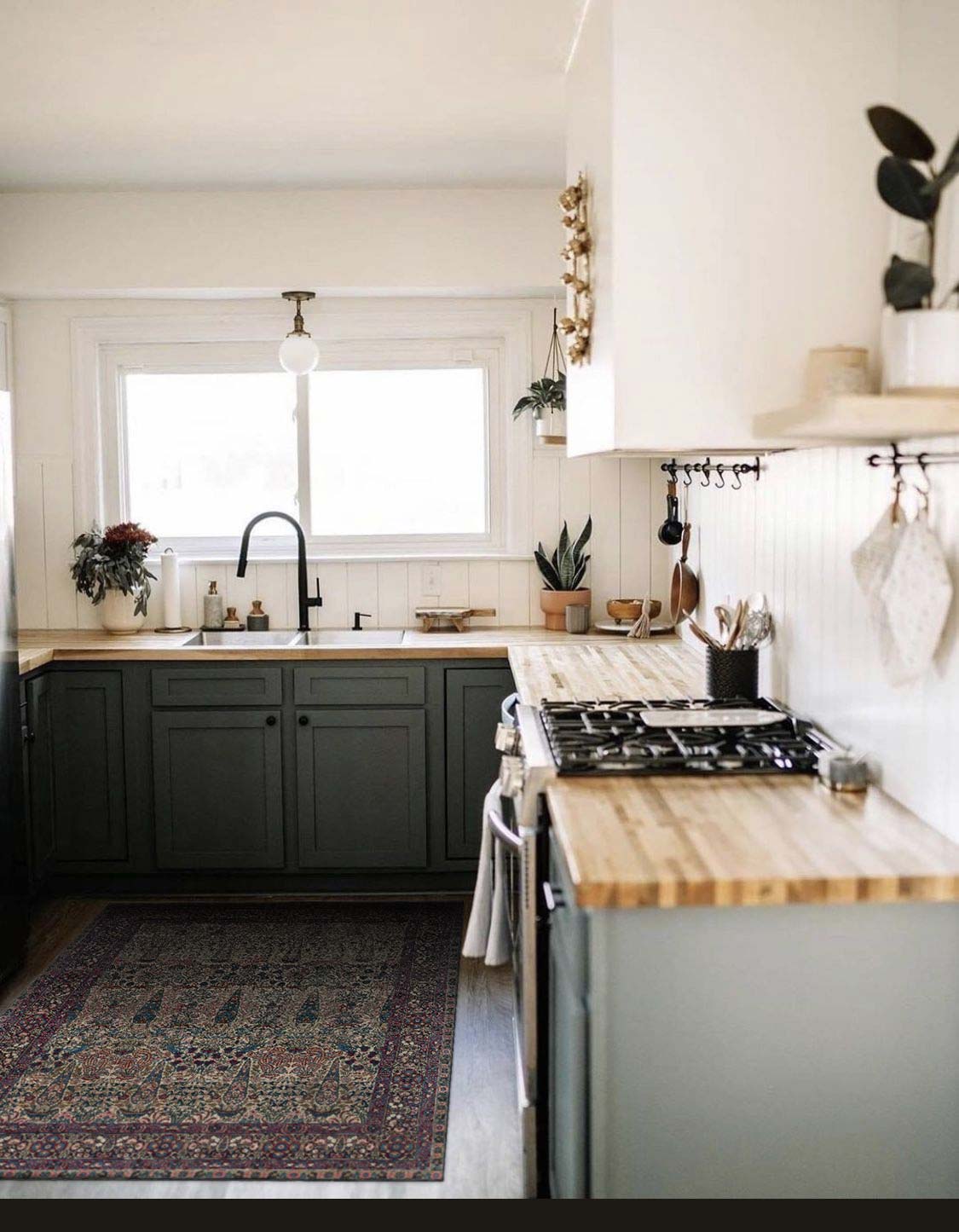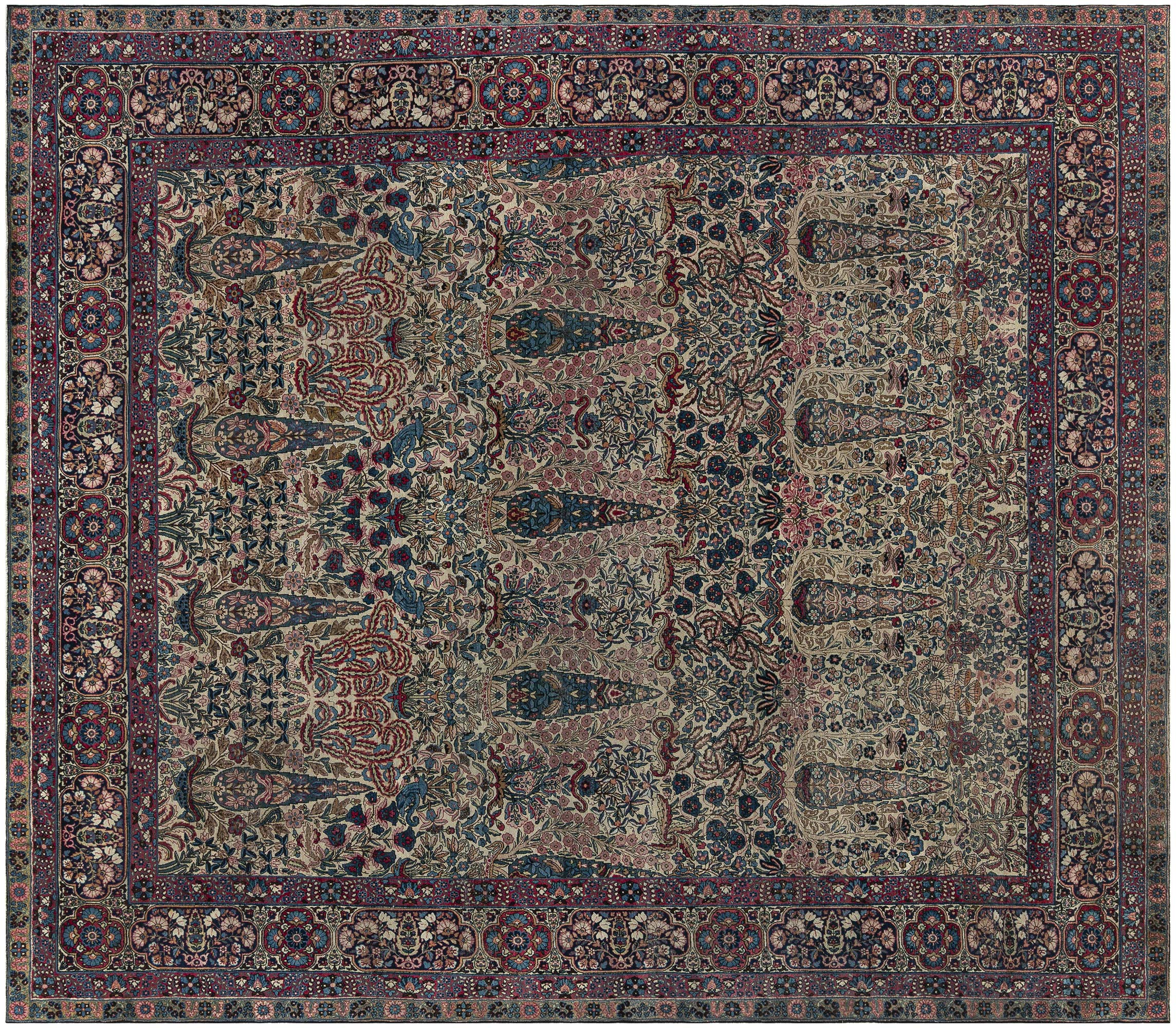 Carpets increase the comfort of any room – including the kitchen. They are both a functional and aesthetic solution which protects a wooden floor from dirt and your bare feet from the cold surface of tiles or panels. This kitchen is perfectly balanced – green kitchen cabinet fronts introduce modernity while slightly more rustic materials such as wood or copper make the space look cozy.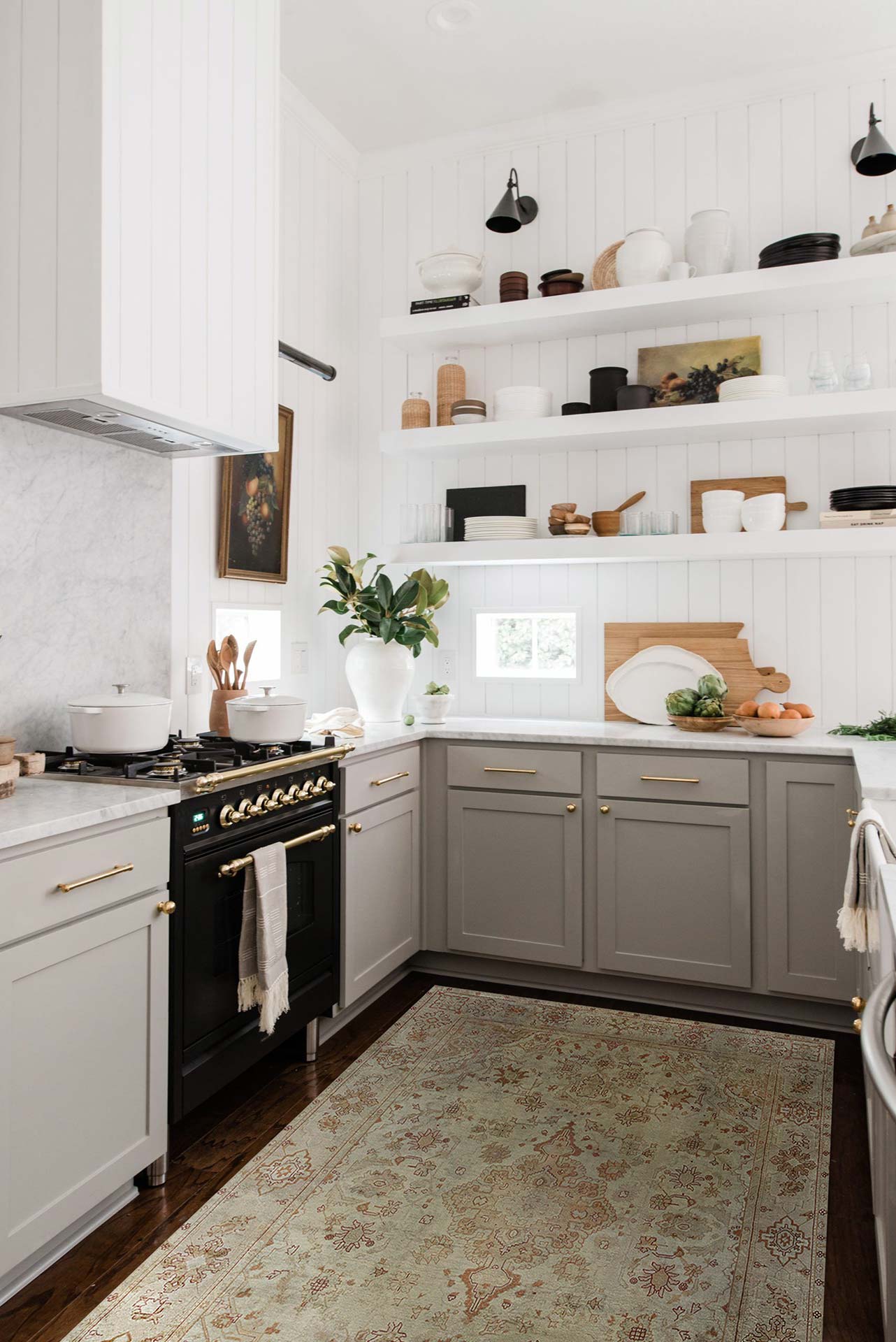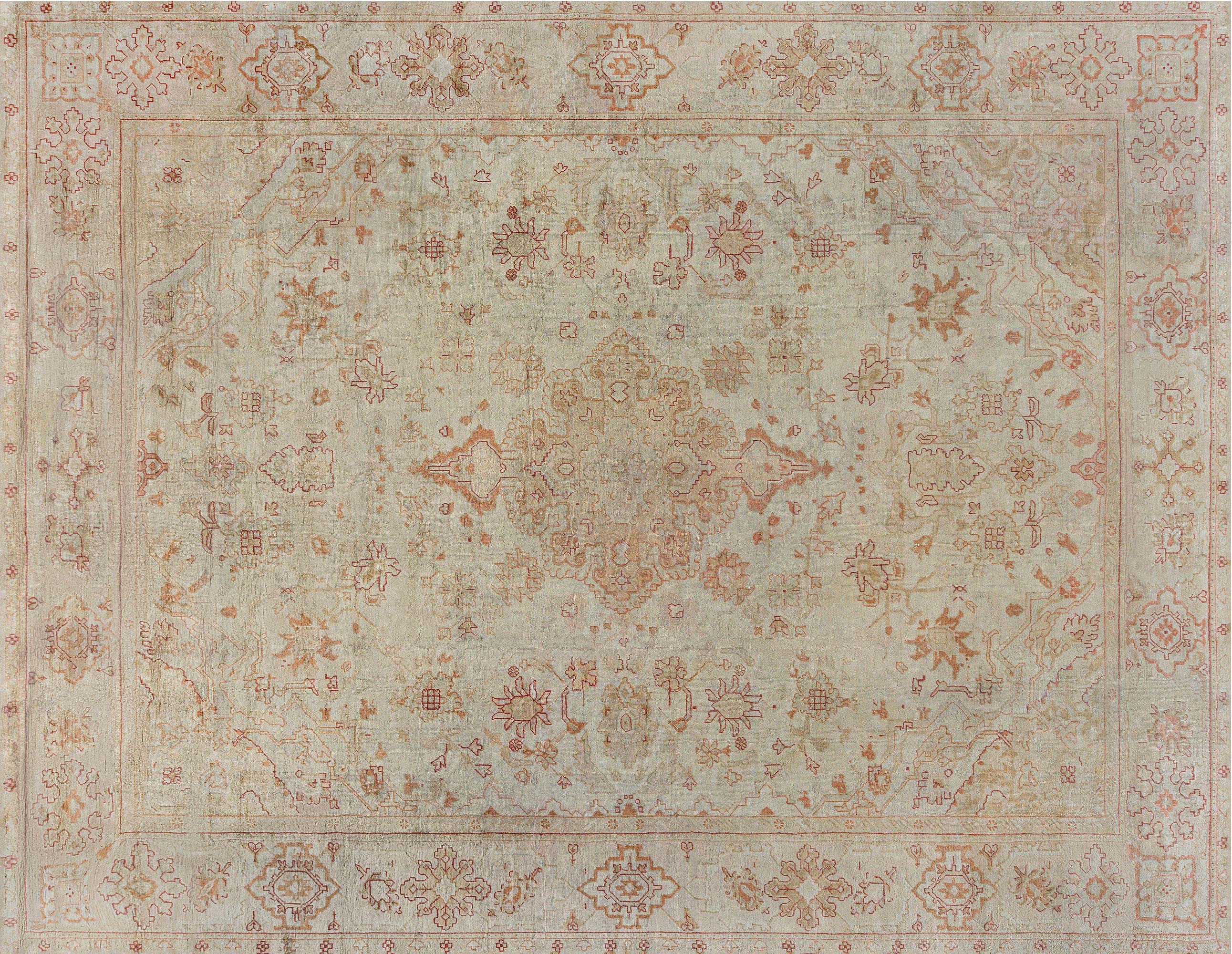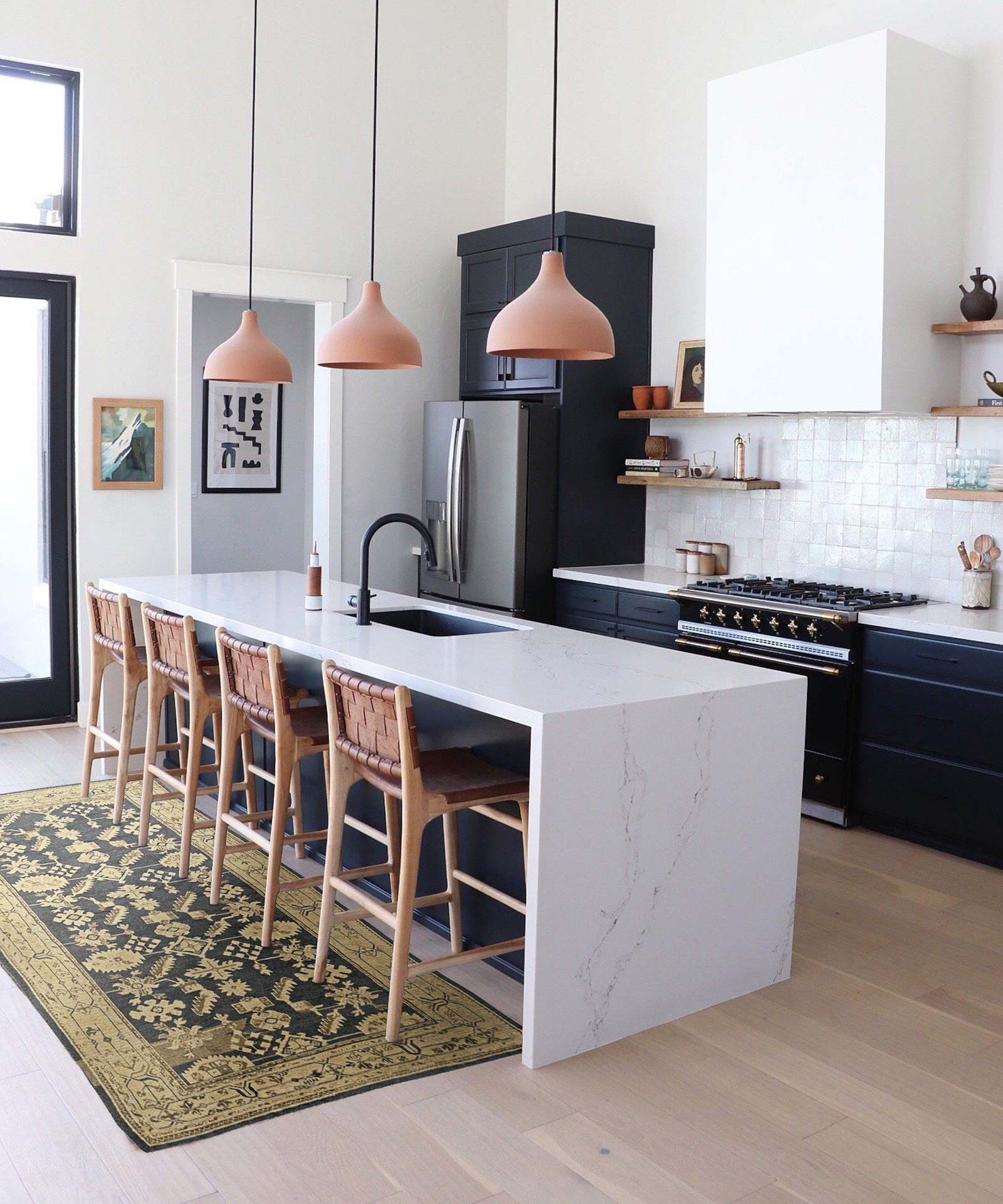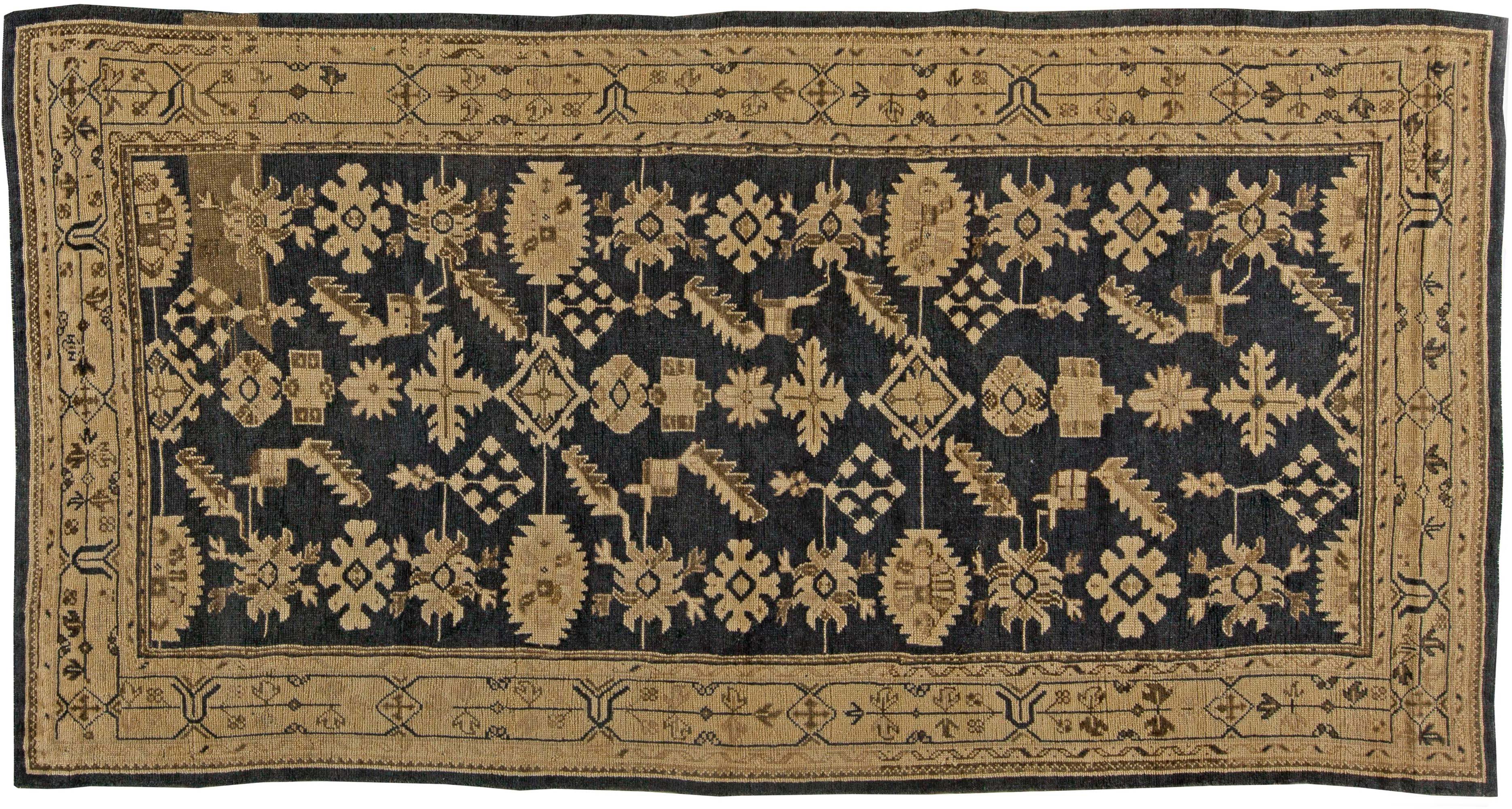 Stone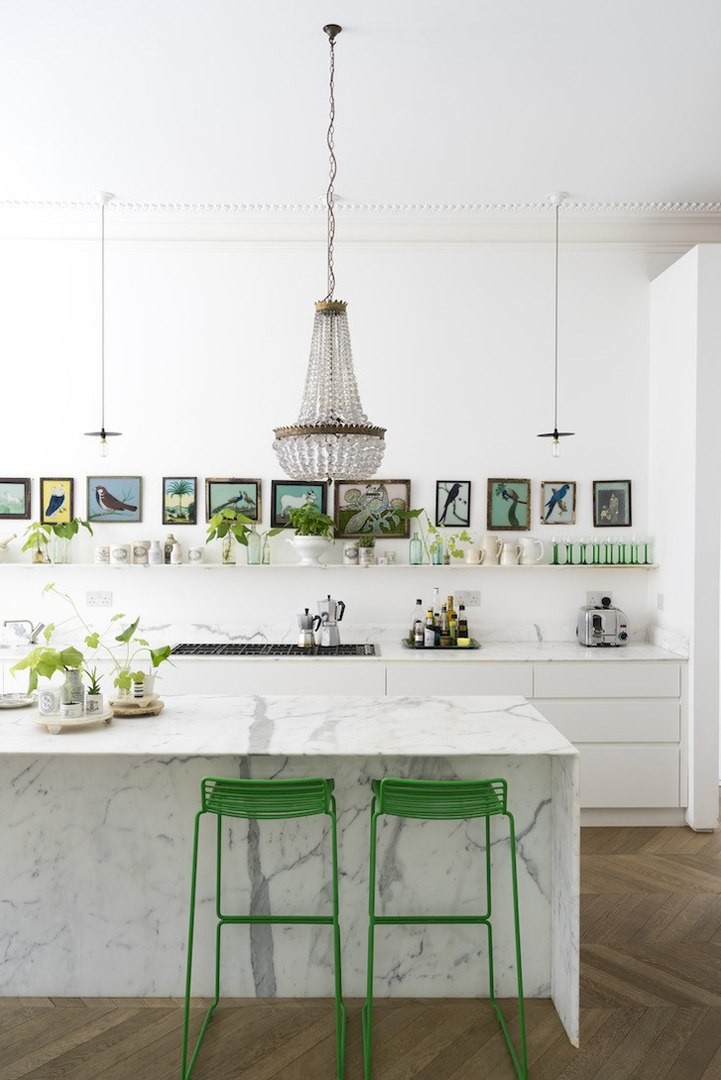 Marble countertops have triumphed in recent years, which put stone on the list of timeless trends. In 2020, we can see that marble has also become a very fashionable material used for kitchen islands. All-wood kitchen cabinetry can be overwhelming in large spaces, but when we combine it with a marble island, the whole arrangement becomes lighter and way more modern.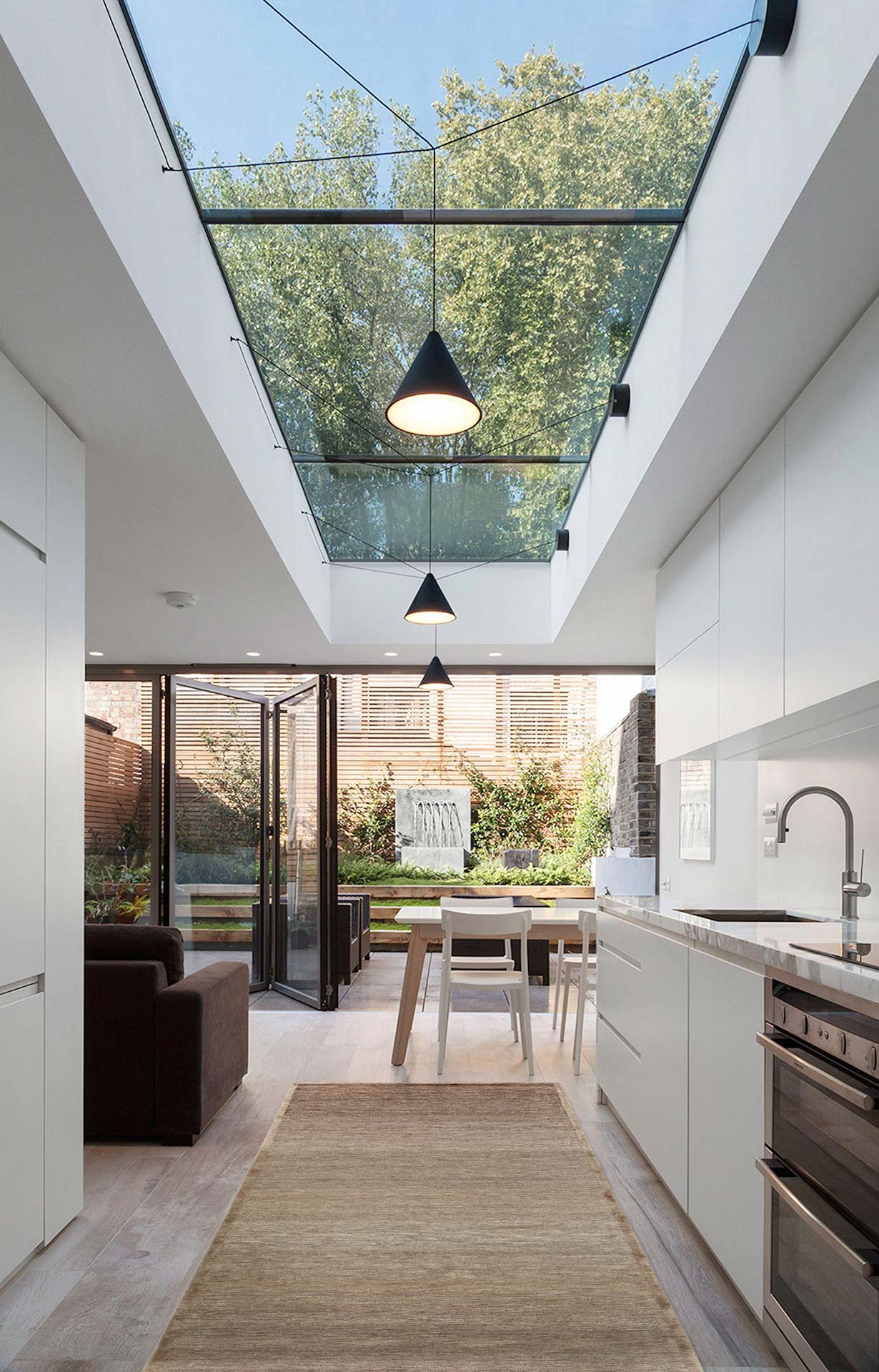 Mid-century Mix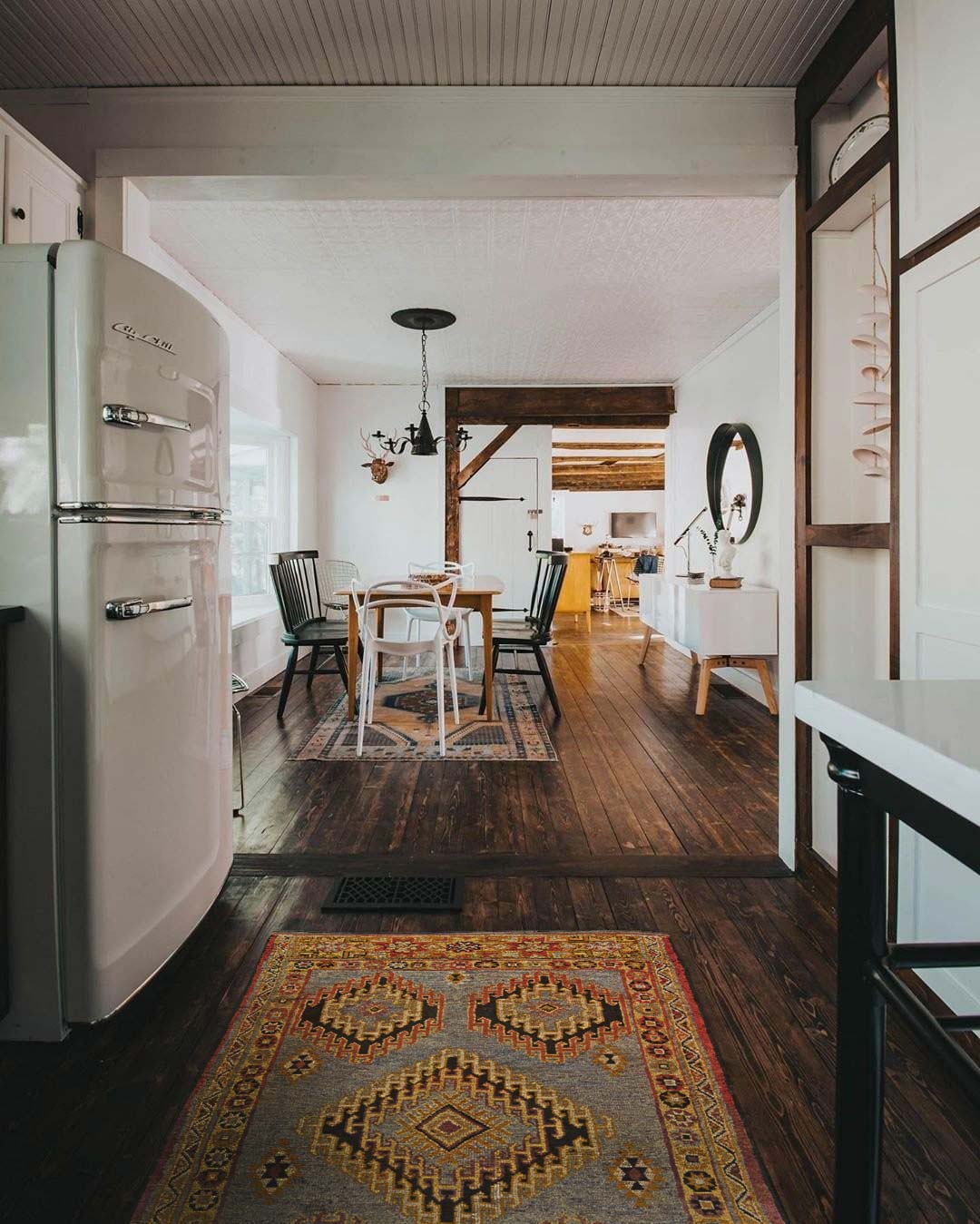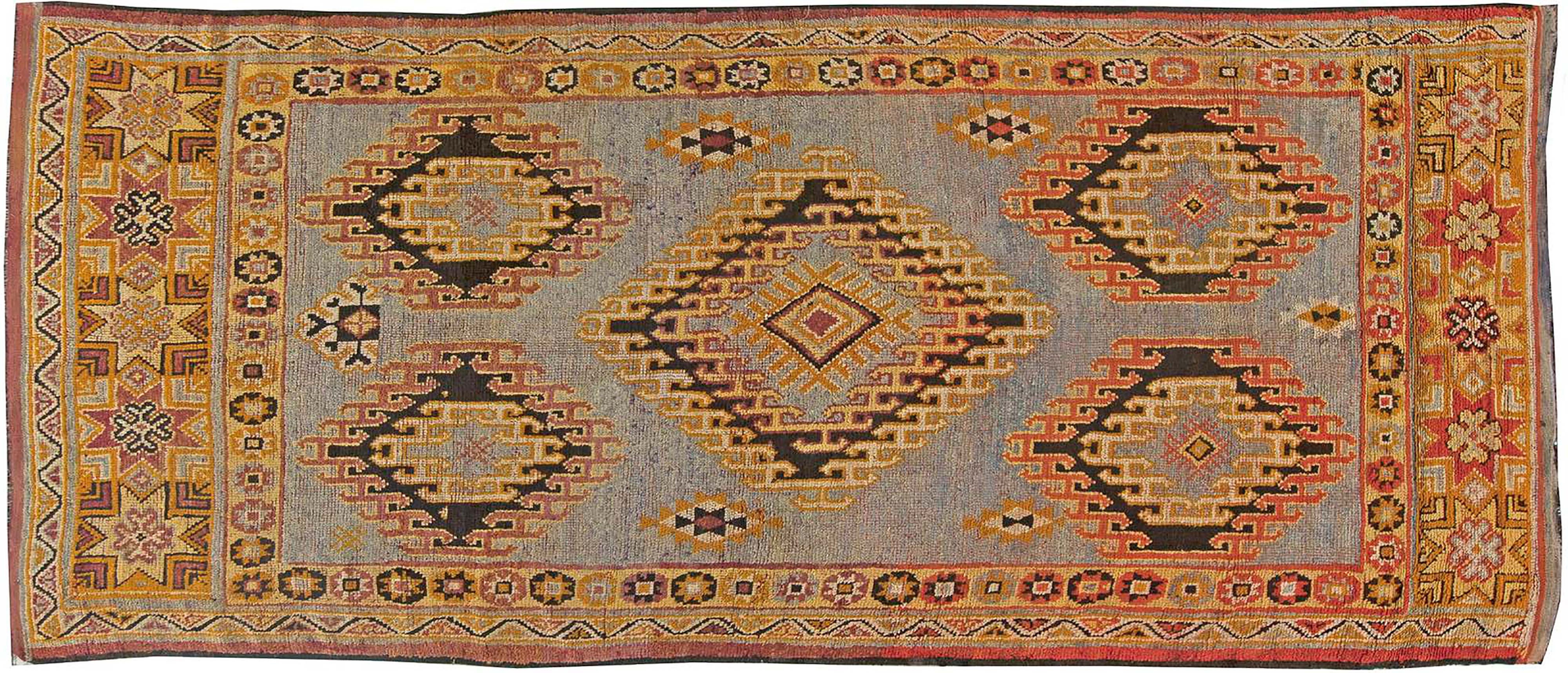 Mid-century Modern is one of the most classic trends in interior design. We regularly see interiors inspired by this style on Pinterest or Instagram. This year, interior designers unanimously announce that Mid-century Modern will be even more visible – also in the kitchens.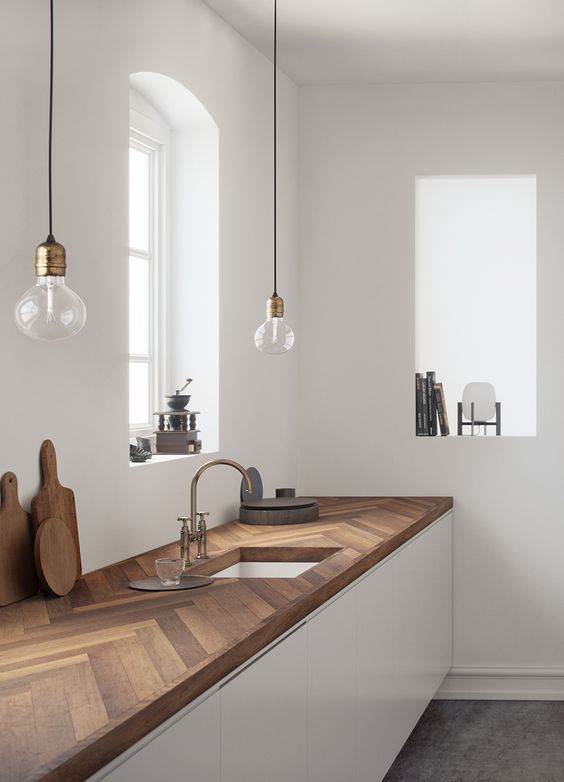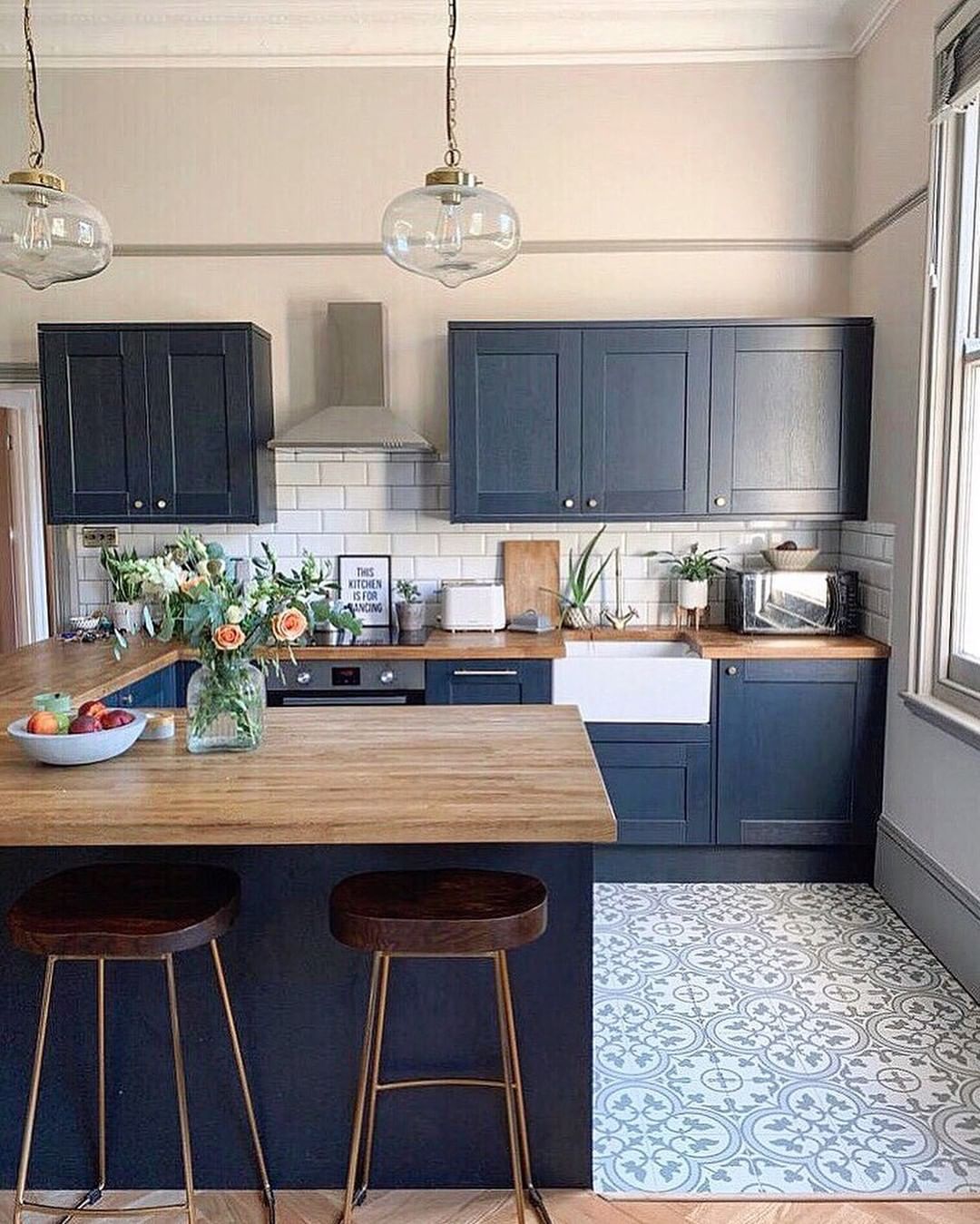 A breakfast nook with a touch of Mid-century elements looks phenomenal – a round, geometric table, minimalist chairs and the iconic lamp together create a set ensuring everlasting elegance.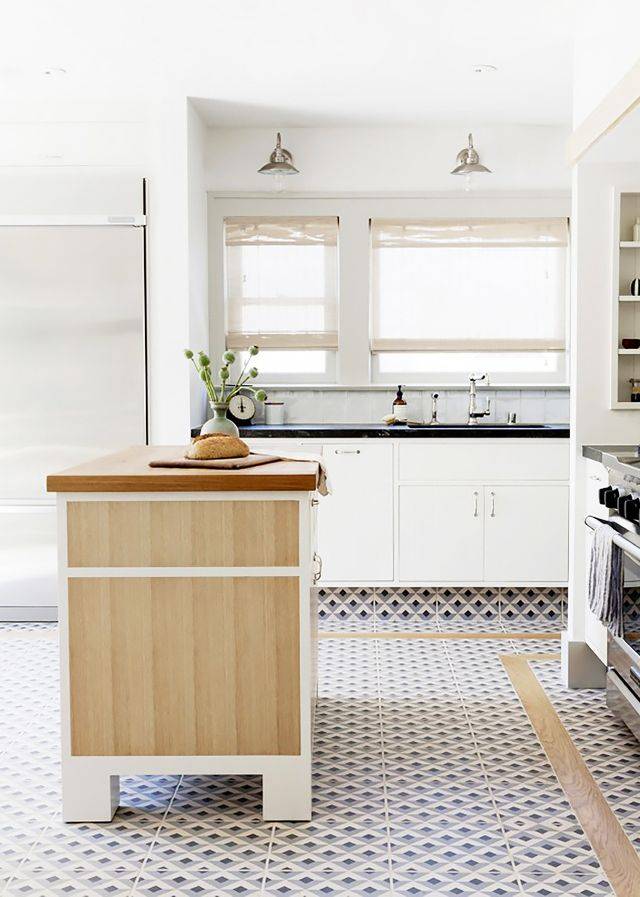 Green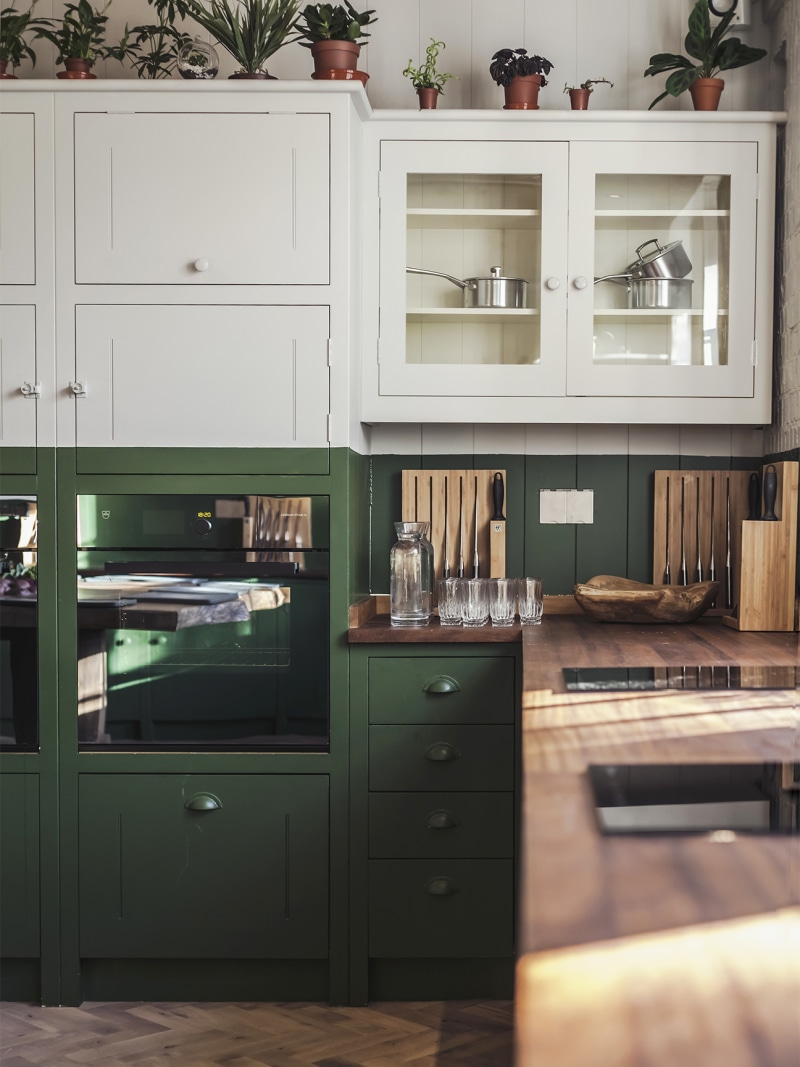 Just a few months ago it seemed that the only color that has the right to rule in the kitchen is blue (seriously, it was literally everywhere.) However, recently we have observed that cobalt and turquoise are being replaced with shades of emerald and jade (or even vintage avocado). It's official: green kitchens are 'in'. Regardless of whether you choose sage, hunter or lime, green is always a great idea for the dominant color in the kitchen. Currently, there is probably no shade of this color that would not be fashionable.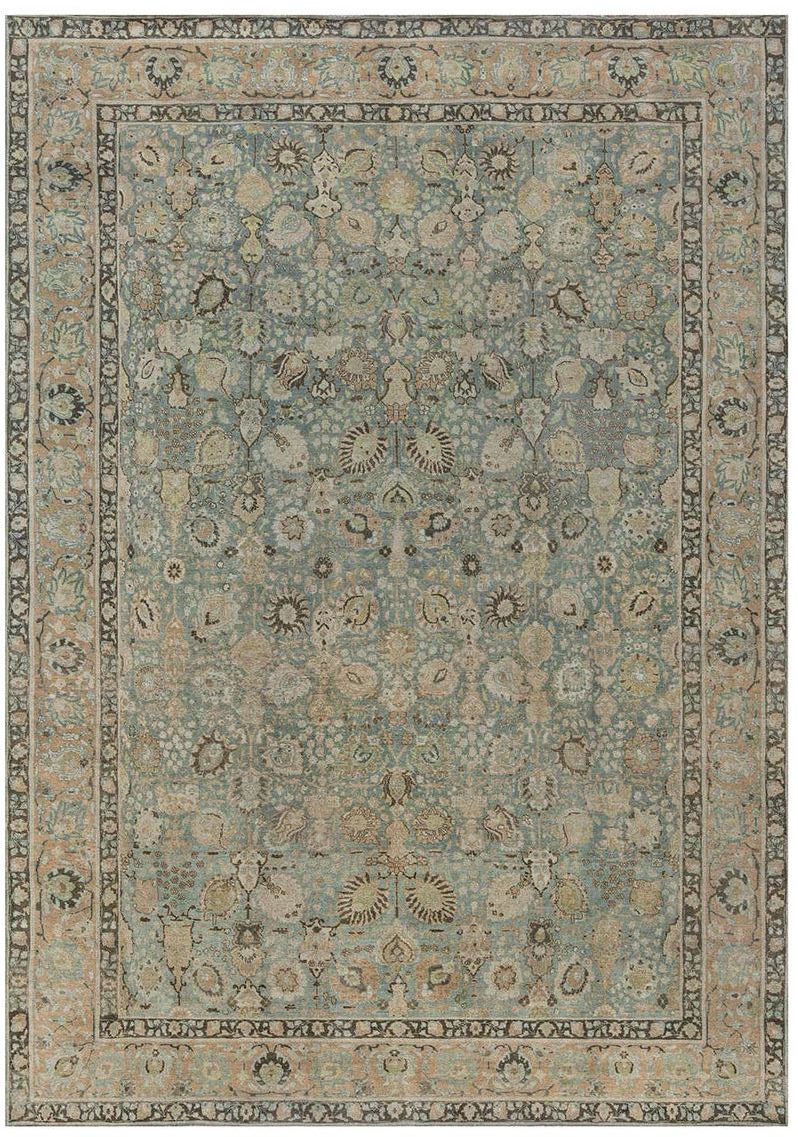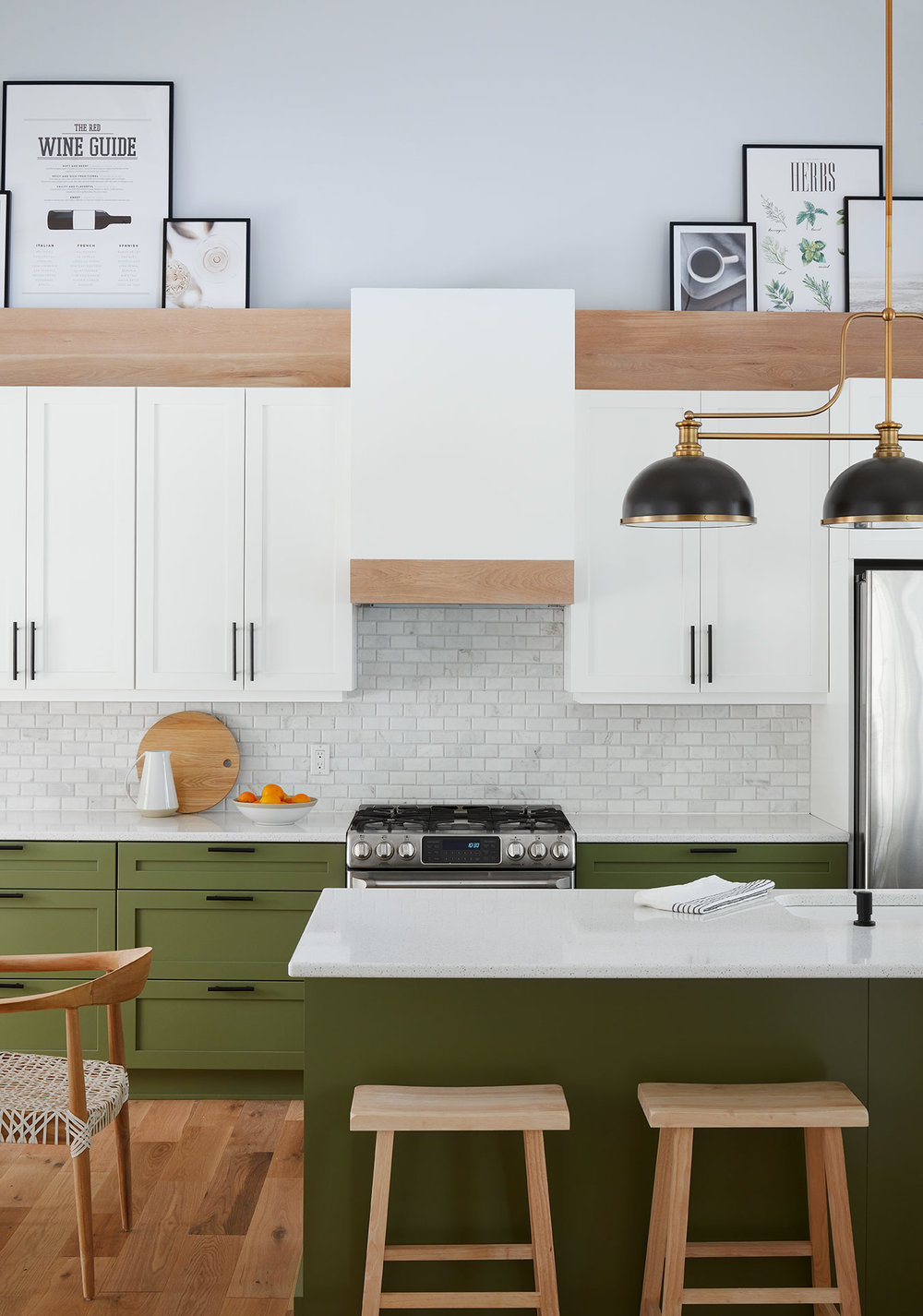 Two Tones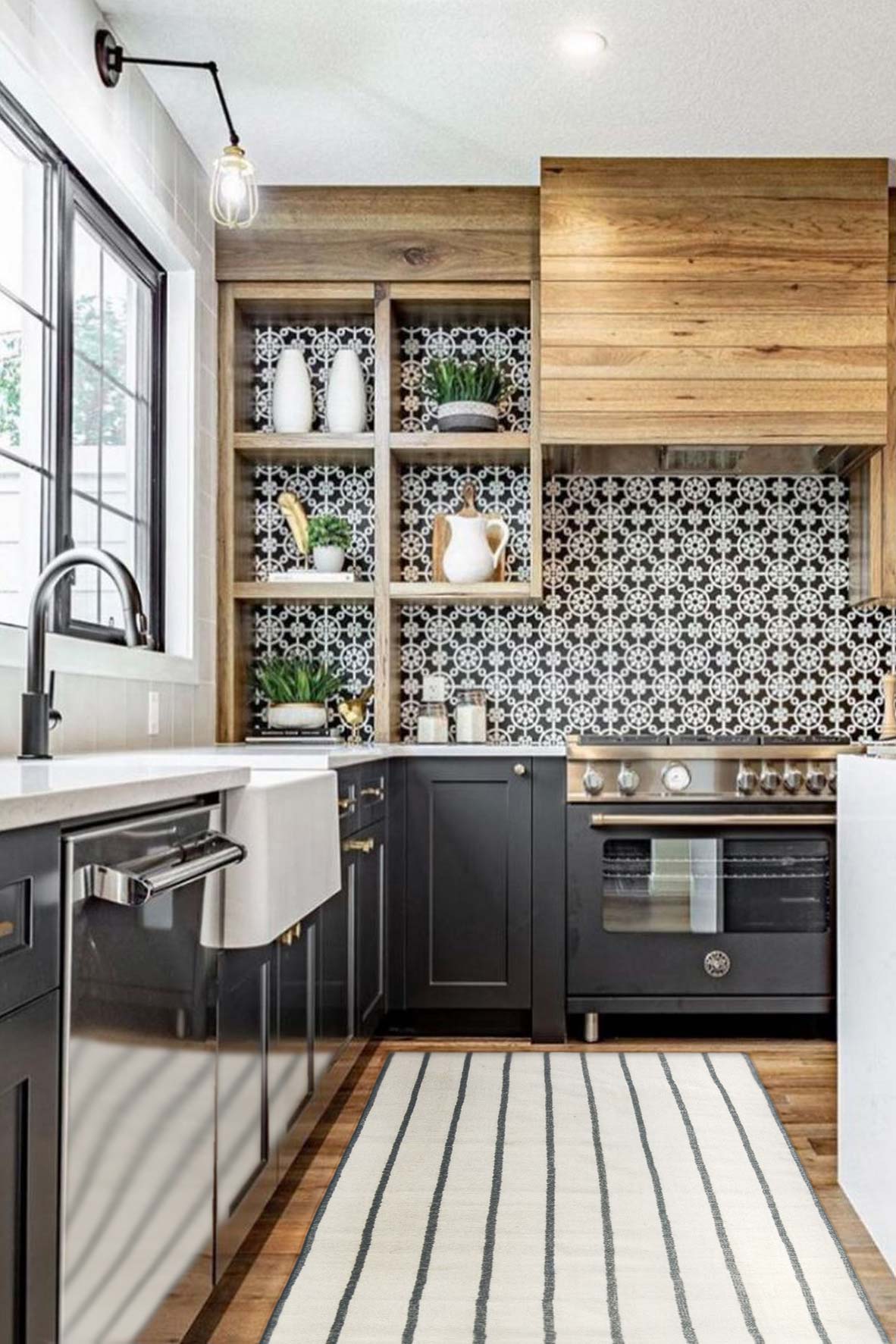 For some time we have been noticing that more and more designers are using several colors in the kitchen, and more precisely – on kitchen fronts. Shades of green are combined with gray, while wooden textures with matte black. This is an interesting way to make your kitchen stand out from others, and at the same time a great compromise for those who cannot decide on one color (or one texture). If you go with two tones, it's best give to up patterns and keep the kitchen base minimalist.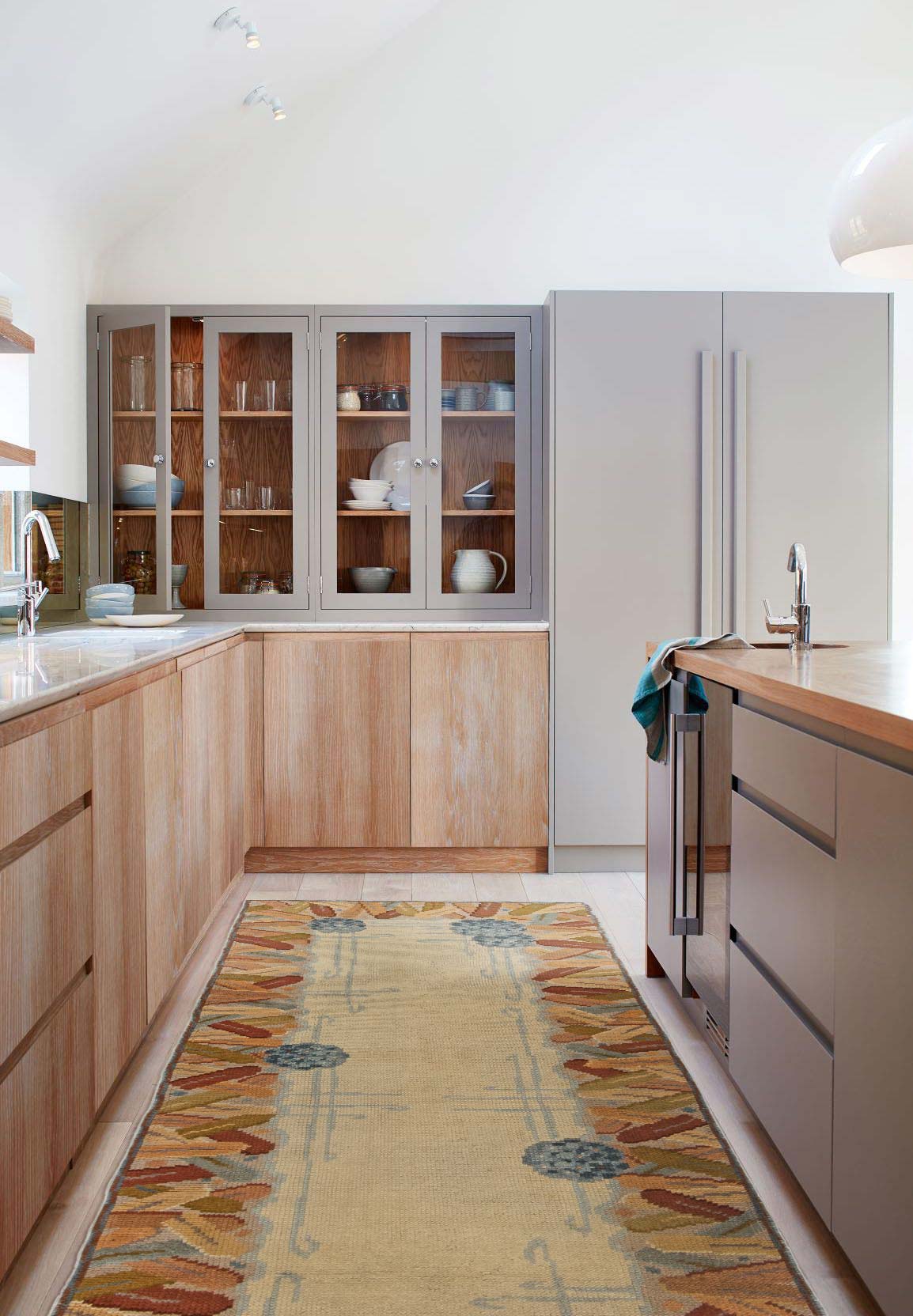 DORIS LESLIE BLAU CAN HELP YOU FIND THE RIGHT MIDCENTURY RUG. WE HAVE A LARGE SHOWROOM IN NEW YORK CITY PLUS ONLINE CATALOGS AND SUPPLEMENTARY INFORMATION. FOR HELP CHOOSING A PRODUCT FOR YOUR NEEDS, CONTACT US ONLINE OR CALL 212-586-5511.