Who doesn't love antique carpets? Only few pieces of decor can contain so much beauty and soul while staying functional. We'll help you to match the magic and mystery of antique rugs to the standards and practicality of the XXI century living spaces.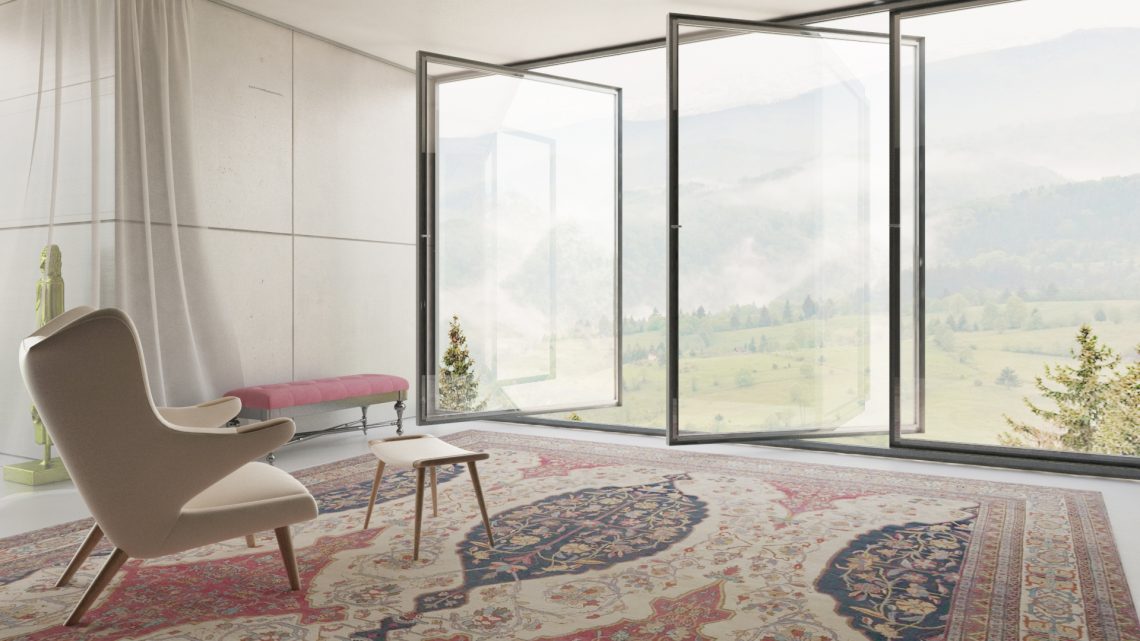 So which style goes best with which antique rug?
Kerman, Mashad, Agra, Oushak or Savonnerie – the options are plenty, what makes choosing the perfect carpet pretty tricky. Yet, don't you worry! It's nothing unmanageable, especially with a couple of tips that we are happy to deliver. Before buying your dream dhurrie, you'd better check how much room you have at hand. But most importantly – think how are you going to design the space around your ideal rug. Whether you are building an entirely new interior or you want to match a carpet to the already existing one – we want to give you a helping hand.
Majestic Modern
Every carpet aficionado longs for a genuine antique Turkish or Persian rug. They are the legends in the long history of carpet making. However, due to their abundant and rich form, not many interior designs can pull them off. Unless we are talking about a modernist style. In such a functional, clear and spacious interior, a rug of this caliber can be properly exposed and does not disrupt the harmony. Off-white walls, glass, dark wood and creative lighting are the perfect setting for a work of art, which an antique Persian carpet actually is. It will not only complement the modernist interior – it will enrich it by juxtaposing  the old with the new.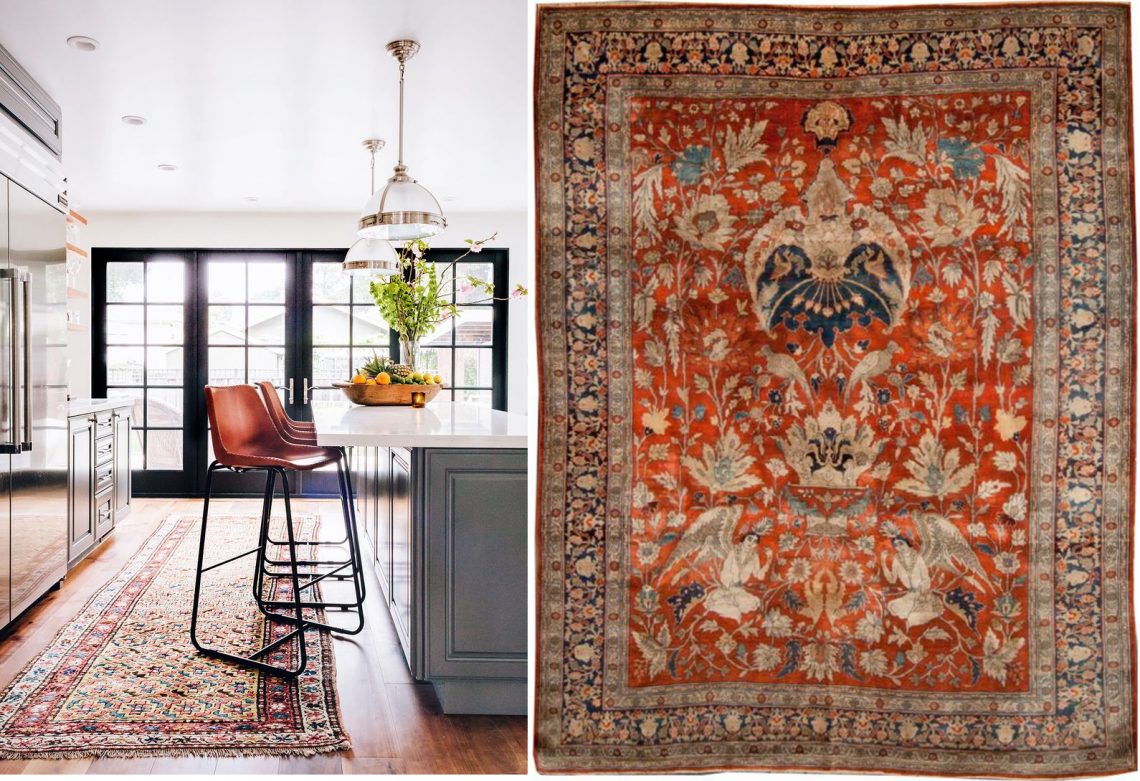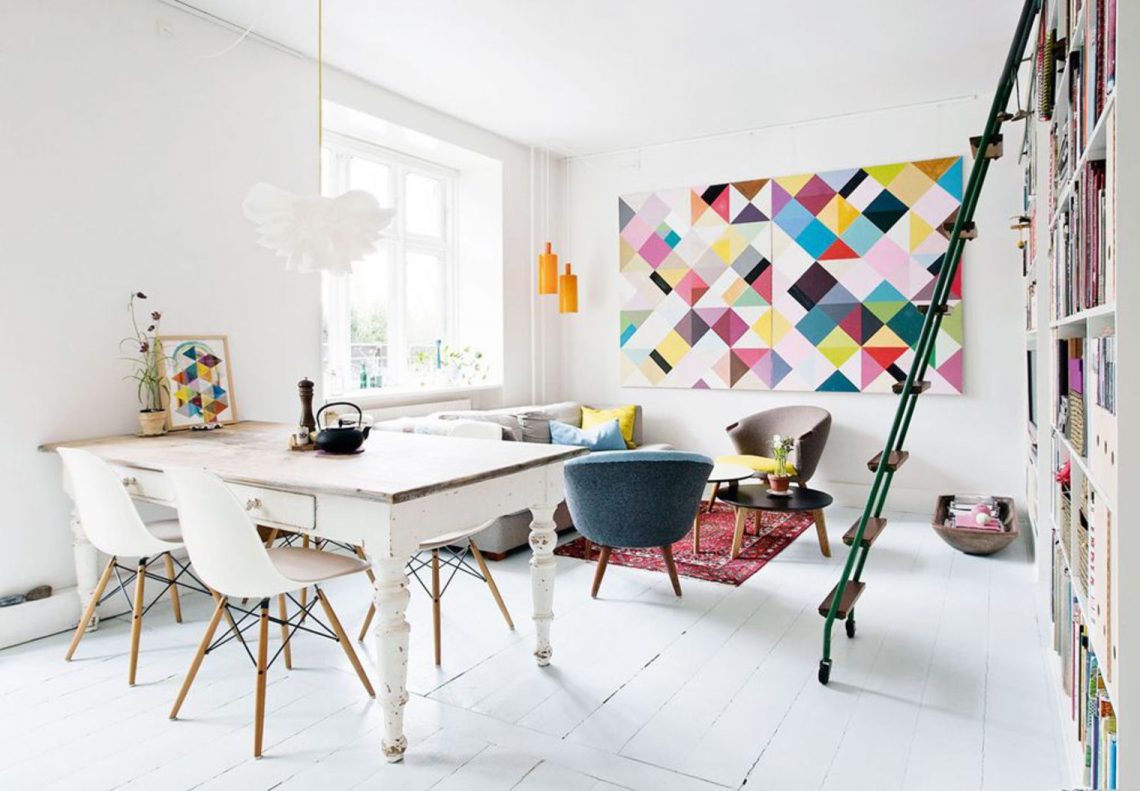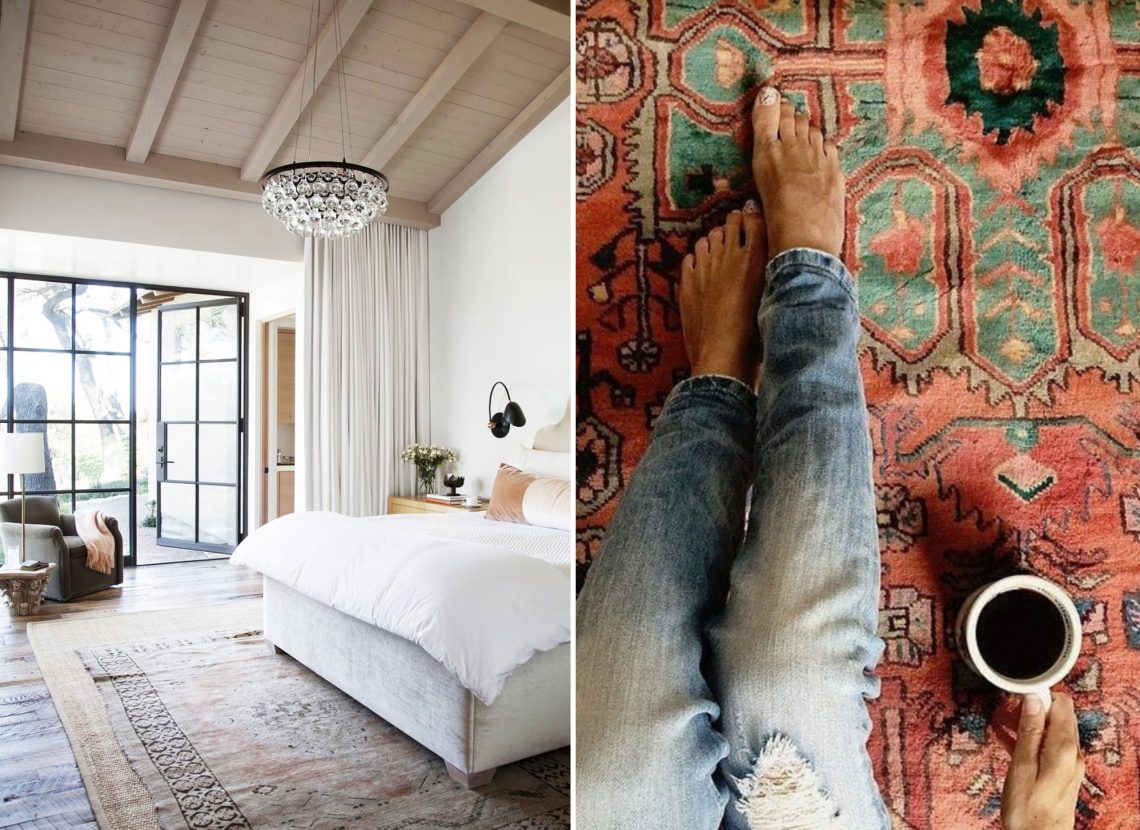 Orient express(ion)
Another of the legendary weaving masterpieces, in no way inferior to Persian and Turkish ones, are antique Indian rugs. They fit best in Oriental-inspired spaces. Here you will find colonial furniture and lots of native accents as well as highly decorative ornaments. Arabesques and lotus flower motifs go hand in hand with palmettes and paisleys. Try putting elephant figurines for luck and placing palms in flowerpots to feel the atmosphere of a genuine Indian palace. It is important to keep the walls plain and neutral to avoid the excess. The warmth and good atmosphere of the Oriental room will surprise you for sure! In such surroundings antique Indian rugs will amaze with their glorious presence.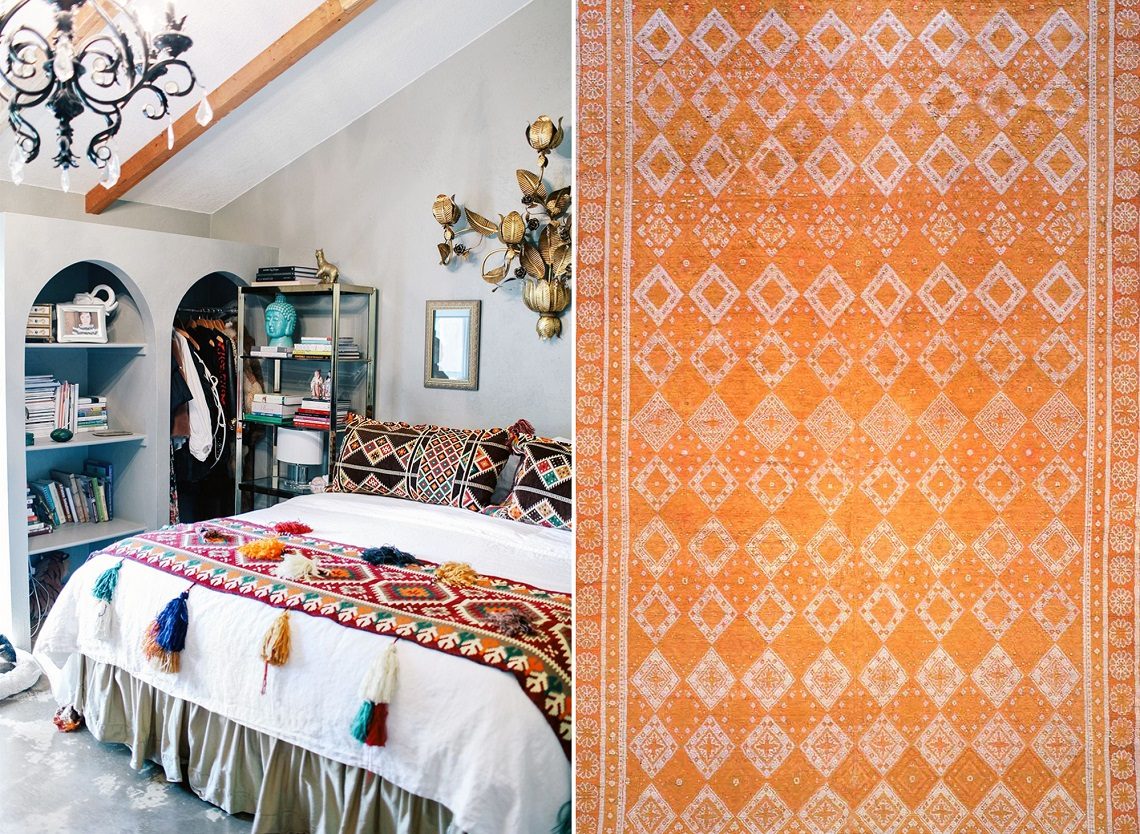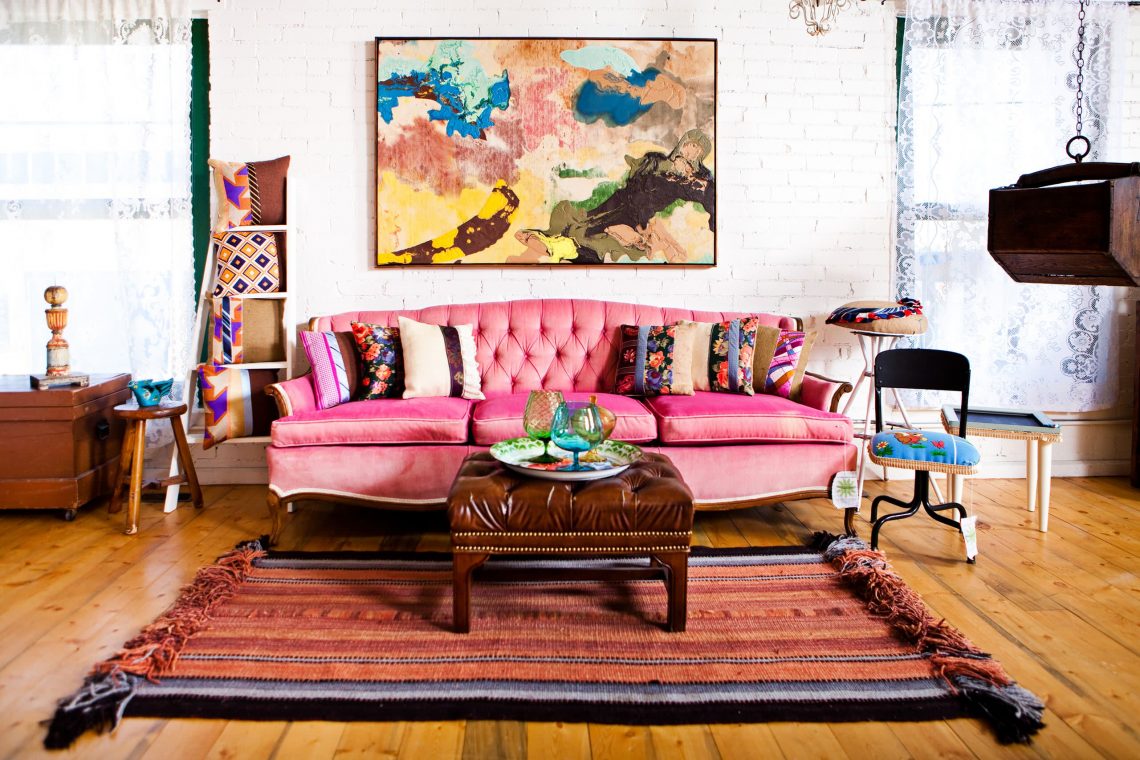 France is elegance
For the lovers of Parisian chic there is a great solution – European rugs. A French Abusson has a potential to fill the opulent space with even more glamor and beauty, the same applies to a Spanish carpet. What is typical of Parisian chic is the omnipresent elegance. There are not many things which can compare to a crystal chandelier or a precious painting. A carpet for such an interior has to be unique to fit into this utterly chic environment. European rugs, proudly bearing intricate patterns, floral motifs, medallions and the pile of the upmost quality, easily find their place underneath the Louis chairs. Do not be afraid to combine rugs with fine art and molding but try to keep your color palette in pastel, feminine hues. Now, feel like Marie Antoinette in her boudoir 😉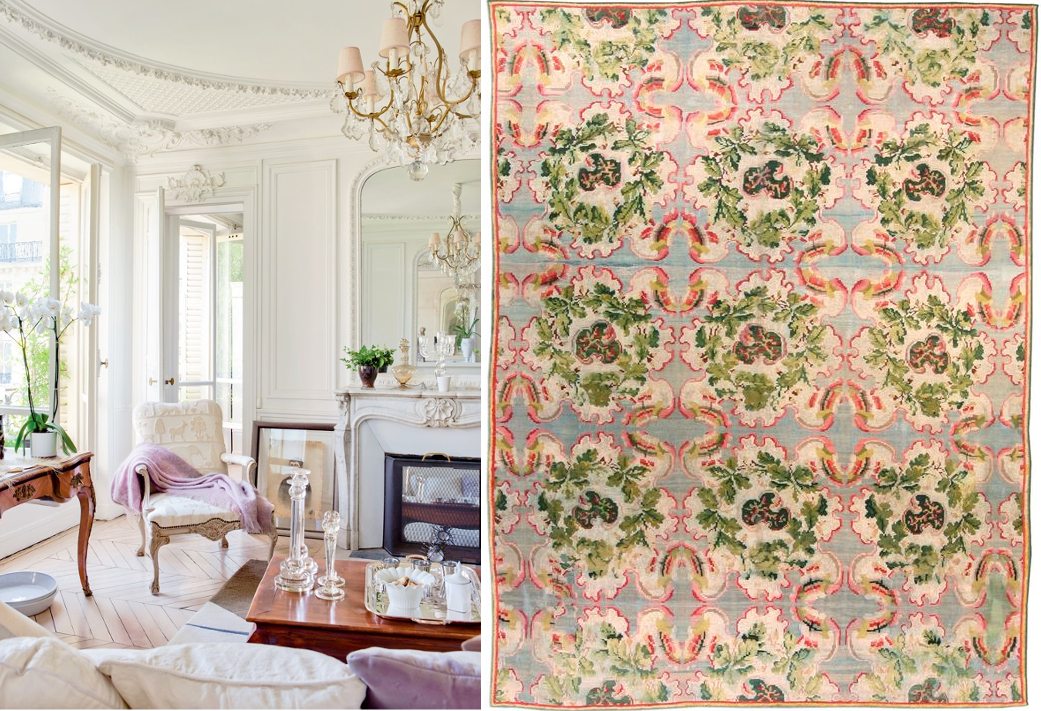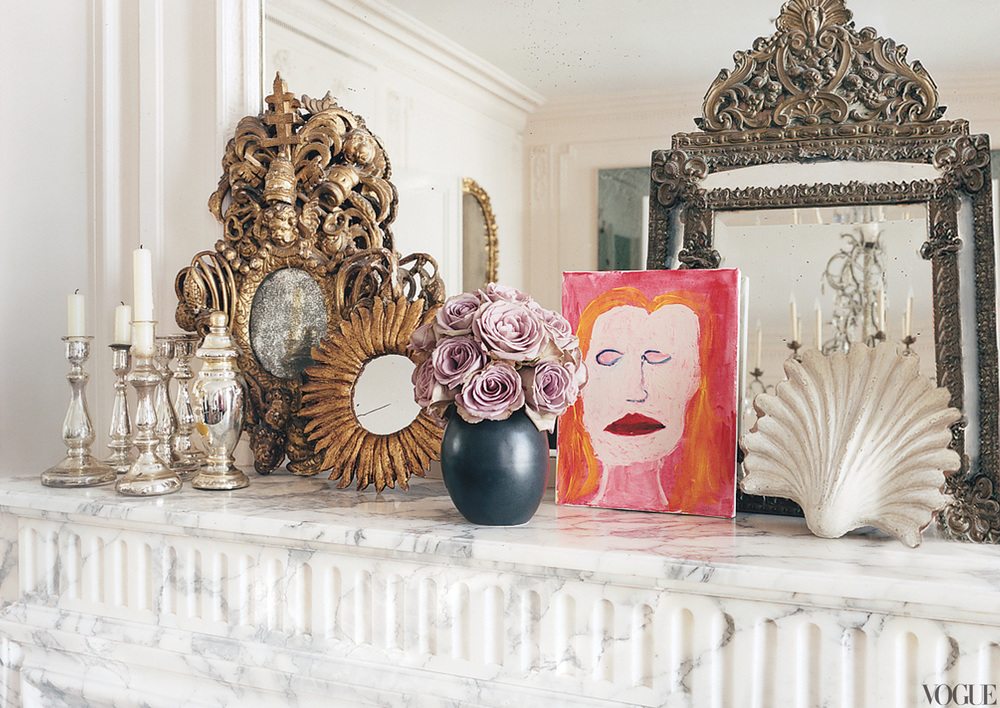 Finally, find a trusted dealer. At Doris Leslie Blau we offer a wide range of antique rugs –

not only the ones mentioned in the article, but many, many more!