As the number of people working from home continues to increase around the globe, architects and interior designers are awakening to the growing potential and demands of the flourishing home office sector.
Minimalism for maximum productivity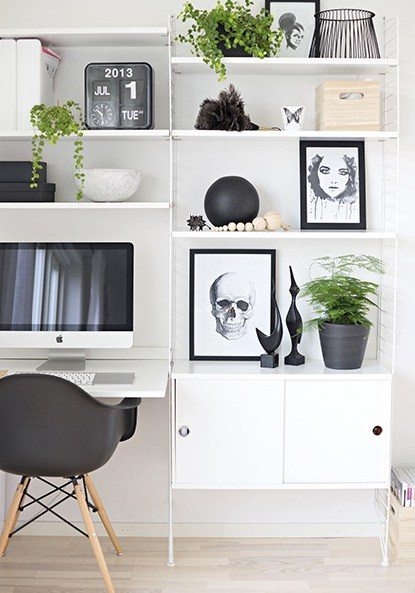 Unlike in the past, entrepreneurs and freelancers now seek more in their home office than just a quiet spot to withdraw to during work hours. At-home professionals want their workplace to be both aesthetically appealing and equipped with premium quality office essentials. The change of heart opened the door to creative experiments and new office design styles such as minimalist, multipurpose, natural, and bespoke.A decade ago, the concept of a productive office involved desks piled with papers, large filing cabinets and bookshelves, and walls covered with calendars and bulletin boards. But as common workflow routines veered off from physical to the digital plane workplace design took a twist for the minimal: nowadays, professionals working from home prefer their home offices free of distractions and their workstations comfortable, compact, and shipshape. For this reason, modern home offices feature only the essentials: a laptop or PC, business-grade Wi-Fi, wireless printer, unobtrusive storage units, and ergonomic furniture.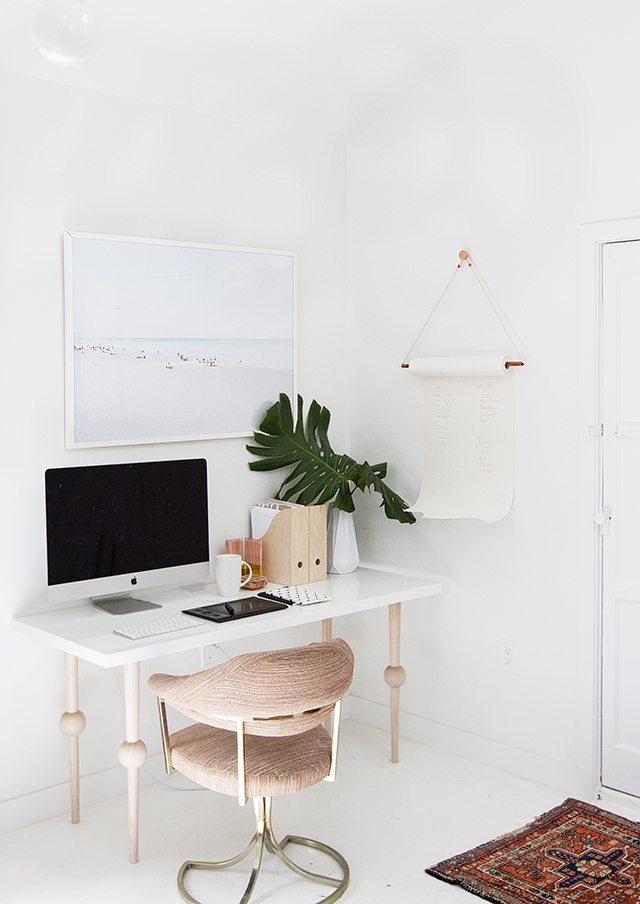 The color scheme of a modern home office is centered on neutrals, with pastels used as sparing accents. Stylistic accessories are also reduced to the bare minimum: a modernist area rug and inspirational graphic art are all it takes to get a 21-century professional's creative wheels rolling.
Multipurpose designs for multitaskers
Many freelancers and entrepreneurs working from home don't even bother separating their office from the living room, and home offices are today often neatly blended with the rest of the house. Workstation perched in a corner of the living room, study, or bedroom have become a common sight today, and these creative space combinations are often achieved through use of modular or multipurpose furniture such as desks with ample storage or shelving that doubles as a room divider.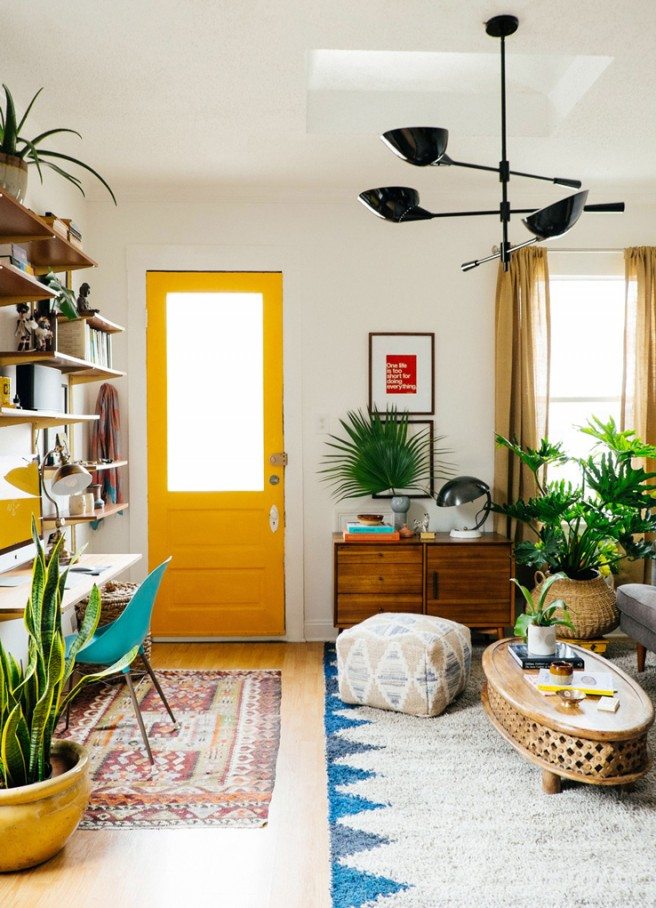 The aesthetic unity of workspace and personal space is often achieved through employment of wall-to-wall carpeting and oversized rugs with a discreet print that span the living area and the home office without producing excess visual noise.
Work hours in the lap of Mother Nature
Backyard offices are another hot trend among home-bound workers. By moving the workplace out of the immediate living area, modern entrepreneurs can boost work engagement and reduce at-work distractions common in offices situated close to private quarters.
On top of the increased property value and sense of detachment from personal space, office sheds can help increase long-term productivity, motivation, and creative flow, especially if topped with a few indoor plants that promote both physical well-being and cognitive function.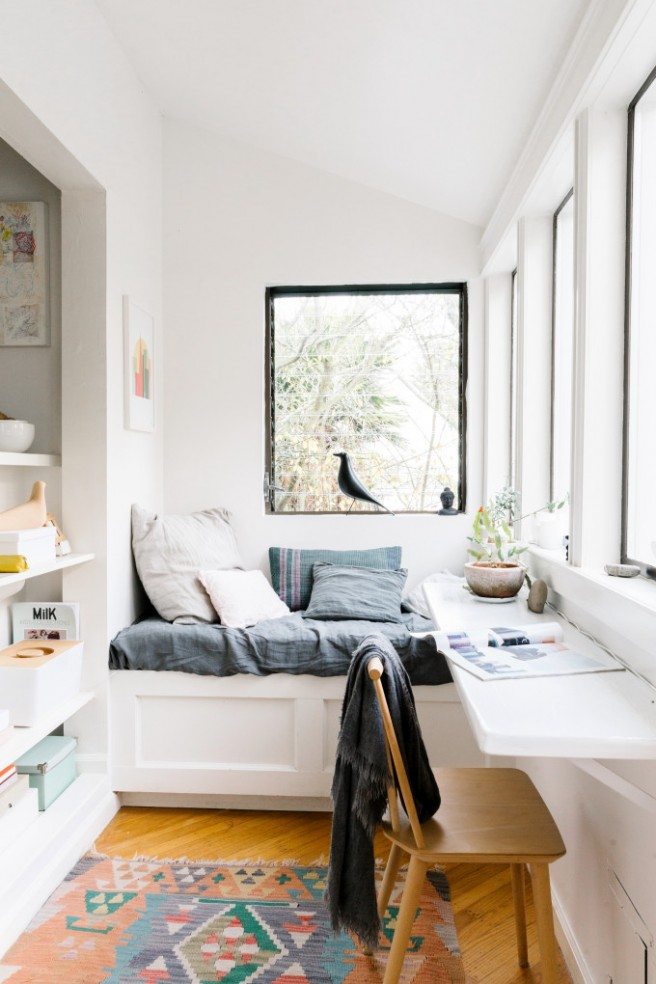 For peak unity with the environment, shedquarters are often furnished with units made from solid wood, and floorboards are either left exposed or shod in carpeting with a minimalist print and toned-down color scheme.
Bespoke offices that fit the job description
Custom-tailored cabinetry and office furniture is another new home office trend that has gained a lot of buzz over the past few years. Whereas some home-bound workers prefer their bespoke workplace to be outfitted with brand new, built-to-fit elements and ergonomic office furniture ordered online, other home-bound professionals are less picky and often ready to look beyond ready-made fixes. For this reason, many contemporary home offices feature repurposed or upcycled elements, such as storage cabinets crafted from reclaimed timber, revamped desks, and reupholstered seating.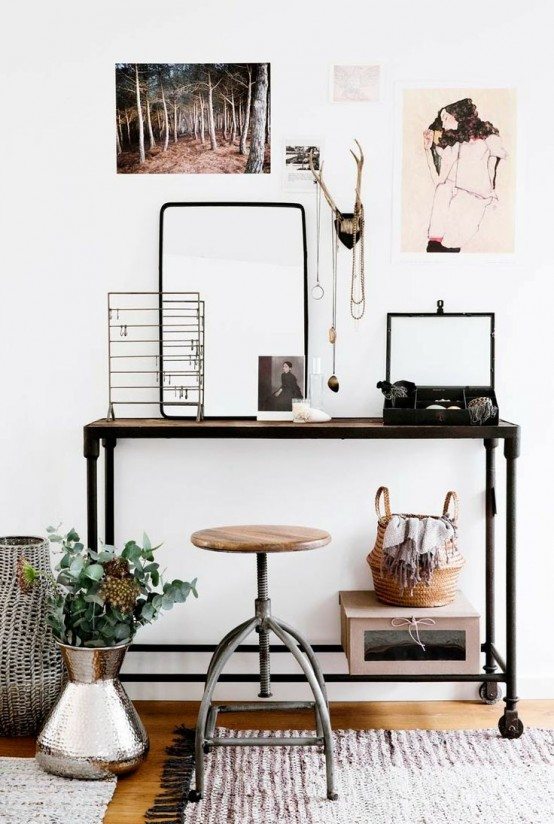 Vintage rugs or antique carpets with trimmed frays or overdyed prints are also often used in a modern home office for maximum savings and minimal visual distraction.
Home offices are no longer just a place of work: they are aesthetic masterpieces in their own right. Workers who have the benefit of customizing their workplace know well that visual appeal plays an important role in work motivation and productivity: after all, life's too short to spend your work hours in a dull office.
Author bio:
Zoe Clark is a journalist, freelance stylist and blogger. She is a visual storyteller and aesthetician by heart who often writes about decorating and DIY ideas. She loves sparking creativity in people and giving them ideas for their own spaces.