Today we have a great piece of news for romantics, hippies, and fans of unconventional design: boho carpets are back in trend, and highly likely to stick around for a while.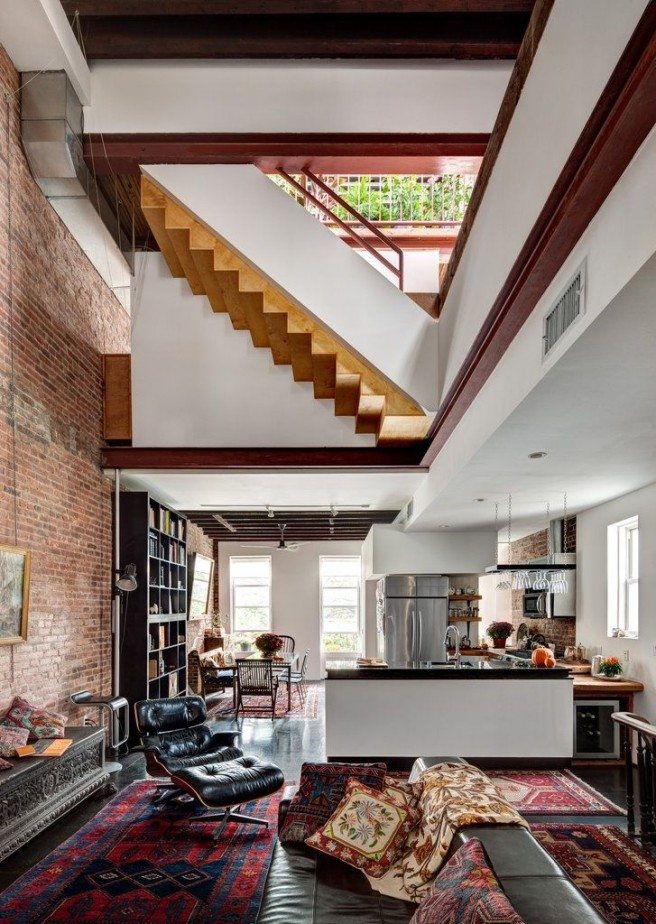 Let the colors play
The only rule with boho in general is that rules are extremely flexible, so it is no wonder that bohemian carpets are often an embodiment of ingenuity verging on extravaganza. Boho carpeting is characterized by experiments with pastels, neutrals, earthy tones and bold pops of color, as well as geometric, ethnic, and botanical prints. Depending on the overall color scheme and room size, you can use light-colored carpets with vivid trims to visually enlarge the space, and top them with a few bright-hued area rugs for increased interest. Or, if you are using boho floor covers in spacious rooms, you can go after vivid carpeting with a geometric print, or layer multiple rugs to achieve a cozy bohemian ambiance.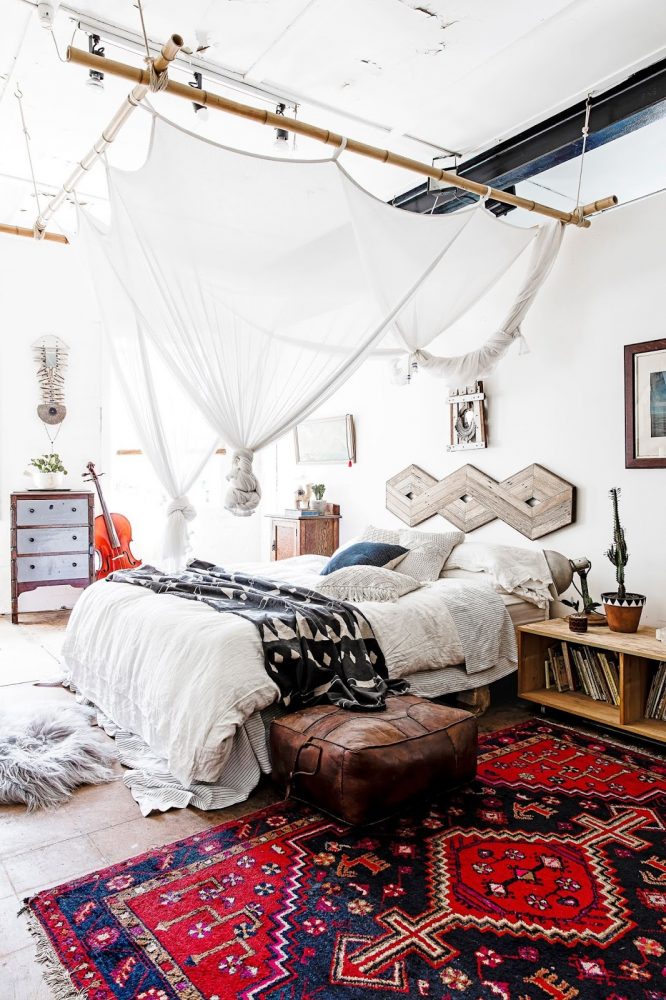 Ethnic prints are in
Turkish kilims, animal hides, Persian rugs, Indian carpets, and Native American throws fare well in boho. Ethnic prints are extremely popular in interior design this season, and they can make a powerful stylistic statement if combined with other chic elements such as shabby chic armoires, African artwork, bamboo chairs, and vintage details such as retro clocks and gramophones. Authentic ethnic carpets are usually pricey, but their quality and lasting charm are well worth it. In case you already have an antique rug in your family heirloom, you can use it to minimize total boho spruce-up costs, but do note that old rugs should be used in low traffic rooms as they are more sensitive and tend to tear easily.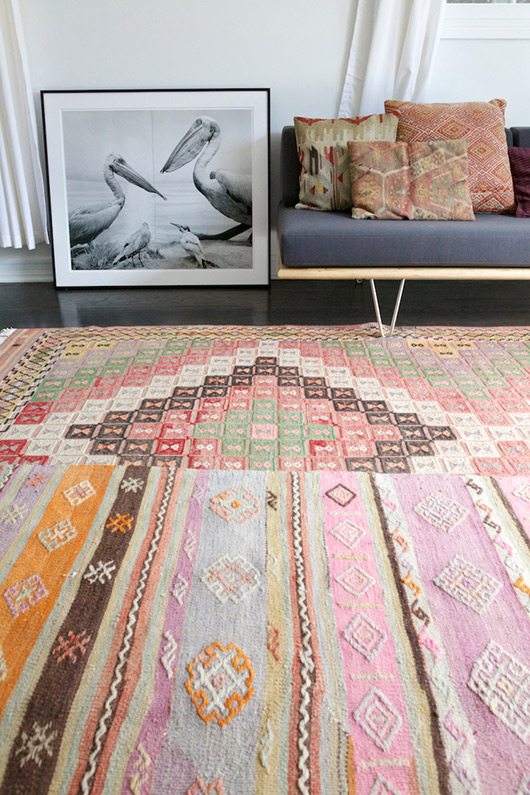 A layered appeal
Layering is another feature typical of boho style, as the recognizable bohemian eclecticism starts from ground up. All it takes to layer carpeting like a pro designer is a few rugs in different styles and sizes, a bit of time, and creativity. Light wall-to-wall flat weave carpets can be coated with authentic Caucasian or Moroccan carpets, roll runners, tufted rugs, woven rugs, or needle felt rugs, or even shaggy throws to create a focal point in the room. If your floors are bare, however, you can use small colorful carpets to divide the space into separate visual units. Layered rugs are a great way to warm up the room both visually and literally, as fabric layering boosts floor insulation.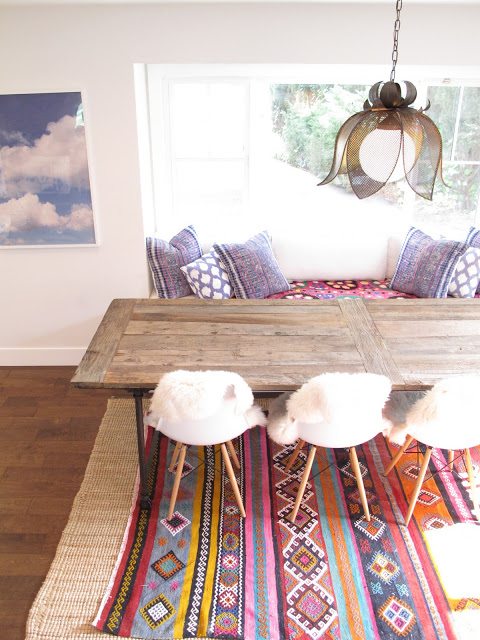 DIY boho carpets
Bohemian carpeting does add a personal touch to a home, but why not take décor individualism up a notch by making the rug yourself? DIY knitted throw rugs can be even more charming than ready-made ones, and all you need for the rug knitting project is a few balls of colorful yarn, a pair of knitting needles, and a couple of yarn bowls. If you are not a big fan of knitwork, you can use wooden framework and cut out sheets to make a cool hand-woven rug (this one takes a bit longer to finish, though). Or, if you have a bunch of old clothes and no boho carpeting, you can slice the fabrics into strips which you will then braid, fold into a circle or a rectangle, and finally sew together.
Bohemian carpets are extremely versatile, and they go well with most trending décors. If you want to spice up home ambiance following in boho footprints, rugs and throws will definitely be a good start.
———————————————————————————————————————–
Author bio:
Zoe Clark is a journalist, freelance stylist and blogger. She is a visual storyteller and aesthetician by heart who often writes about decorating and DIY ideas. She loves sparking creativity in people and giving them ideas for their own spaces.