The star of such blockbusters as 50 Shades of Gray and Suspiria Dakota Johnson knows not only how to act well but also how to live well. It becomes apparent when you look at her perfectly organized and personalized home in Los Angeles, where she decided to anchor herself as opposed to being constantly on the road and without a place to put down roots: "I thought it would be healthy to have a base," she says. "And, at the very least, have one place where you know your stuff is, as opposed to 10 places." Check out which house instantly stole Dakota's heart and what has she made of it with the help of Pierce & Ward interior design studio.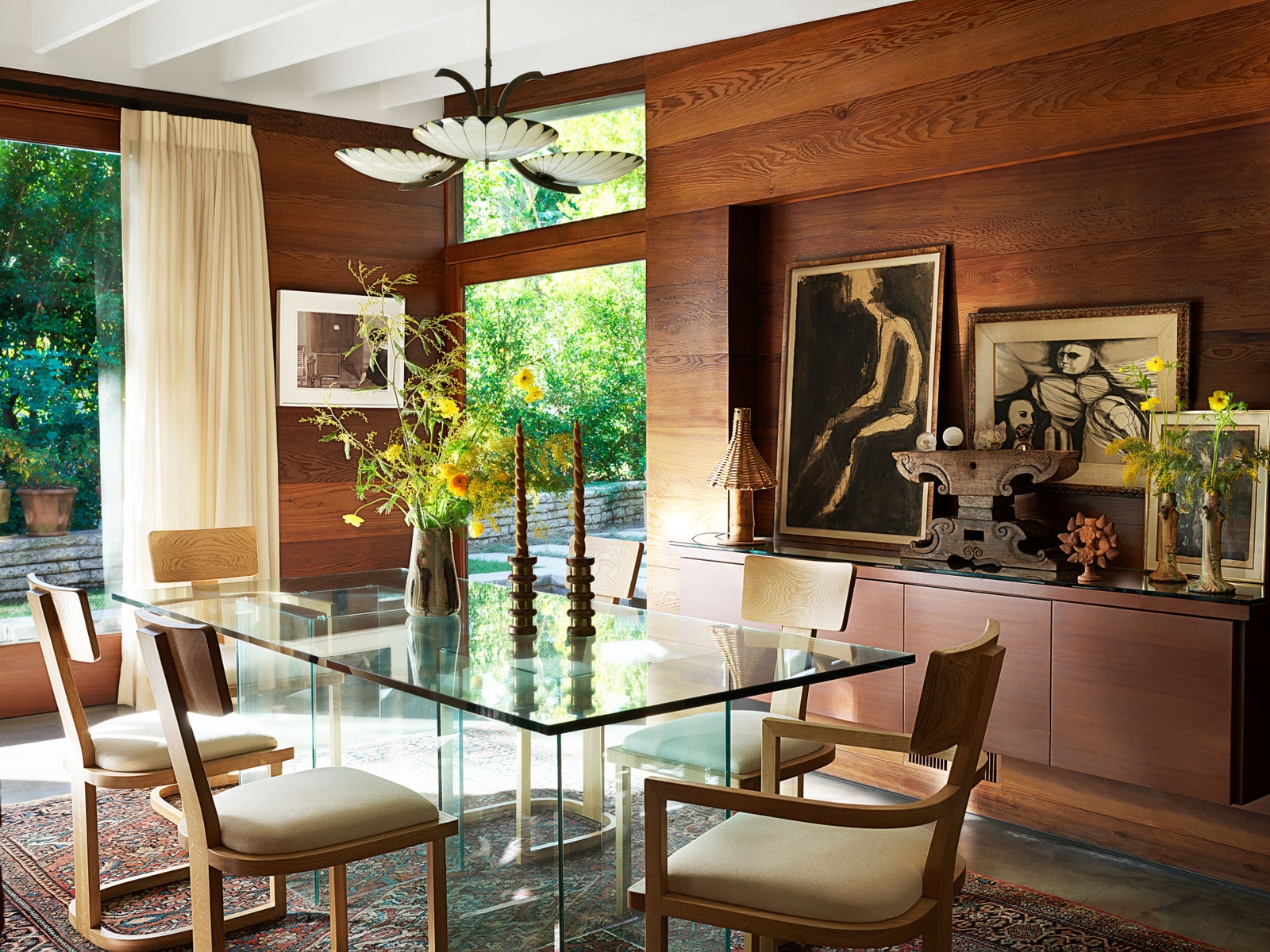 The Living Room
Although presently designed, the décor of Dakota's home perfectly captures the mid-century modern spirit. It is filled with accessories and furniture from the middle of the 20th century which perfectly suit the house's architecture but it also incorporates more antique as well as totally modern elements.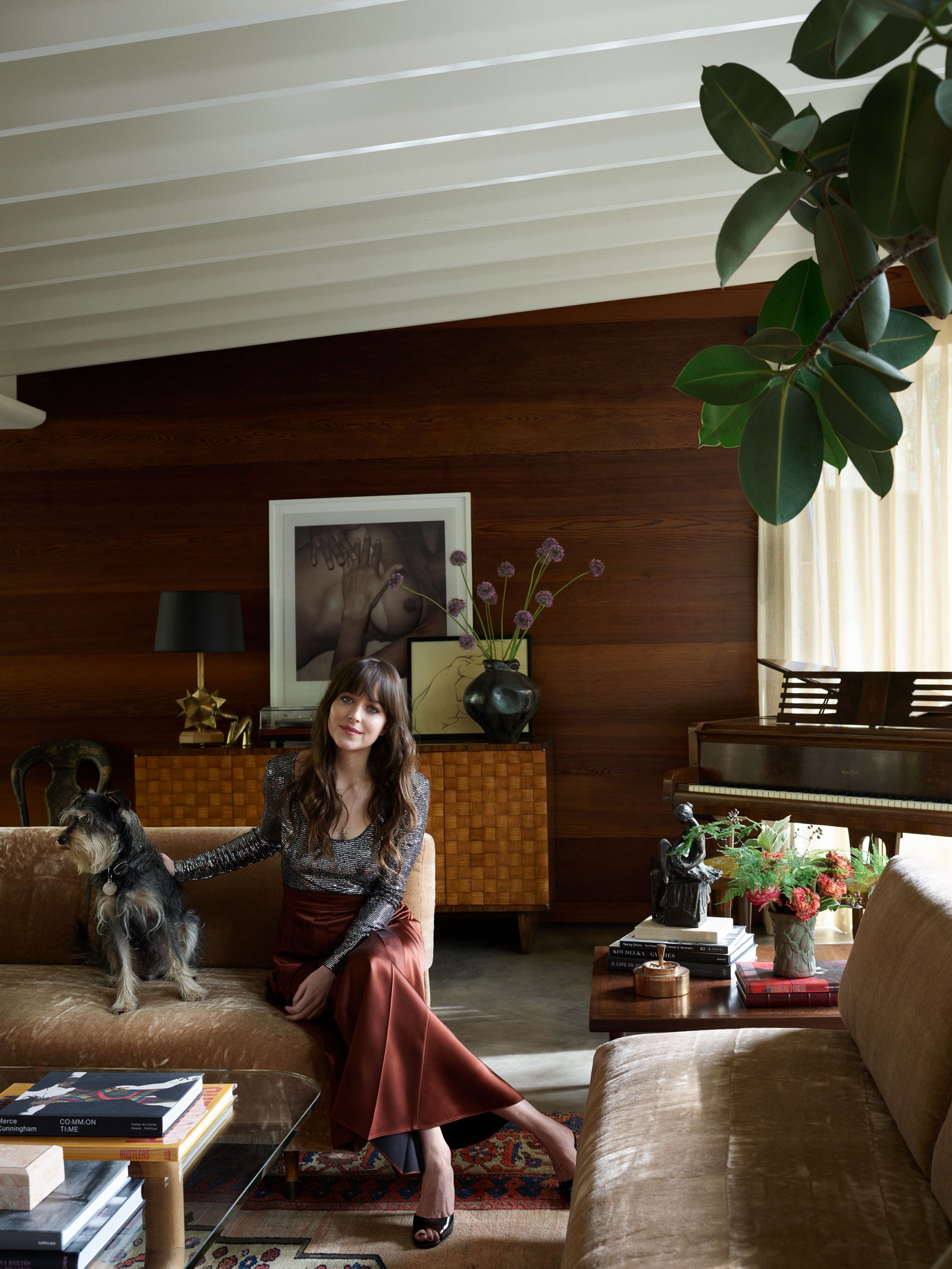 In the living room there is an antique rug on which there is a midcentury cocktail table by Harvey Probber, all surrounded by antique and vintage seatings. A photograph by Patrick Hoelck stands on a vintage Paul Laszlo for Brown Saltman credenza, accompanied by an Art Deco piano. According to us, it's perfection.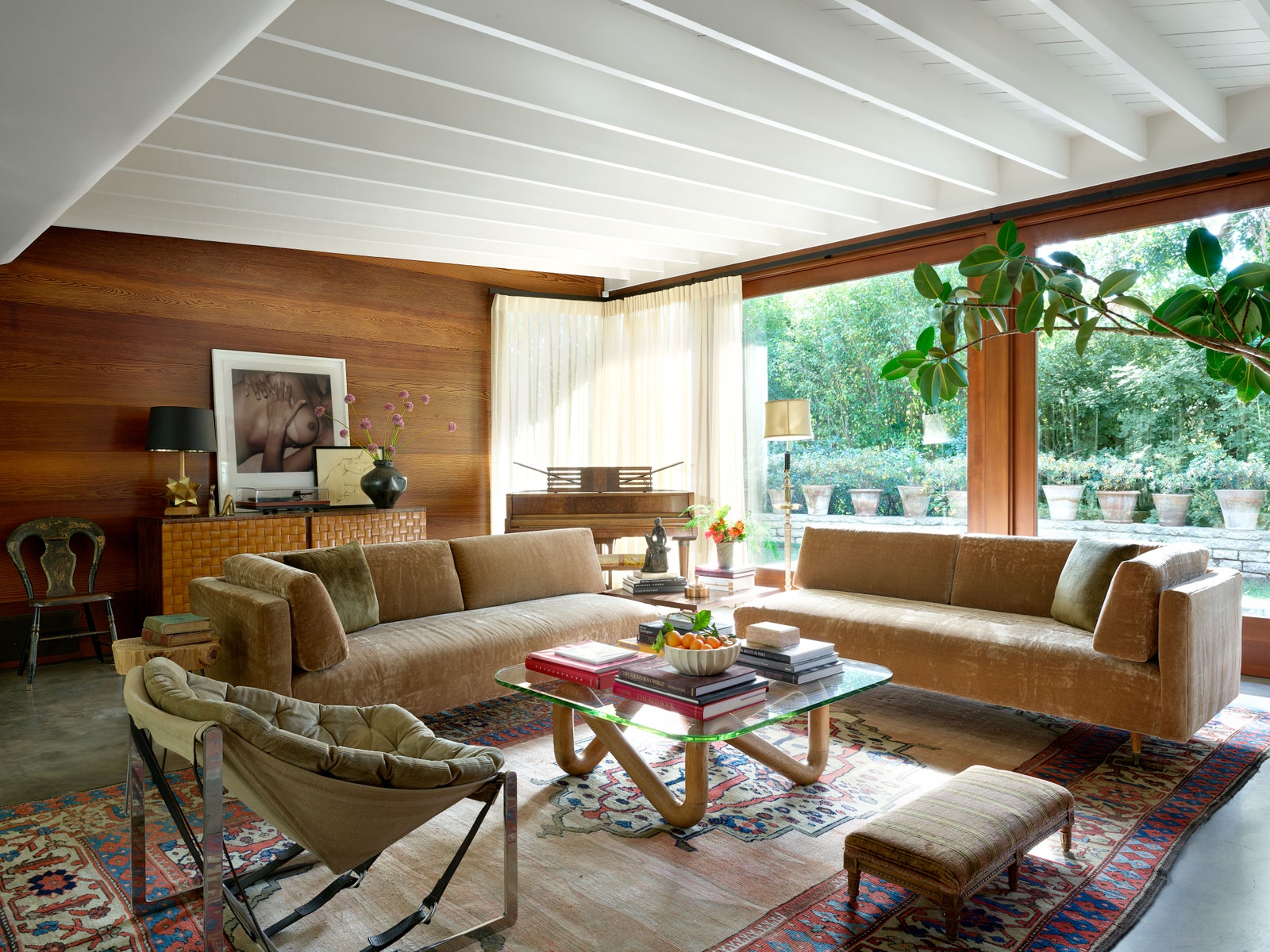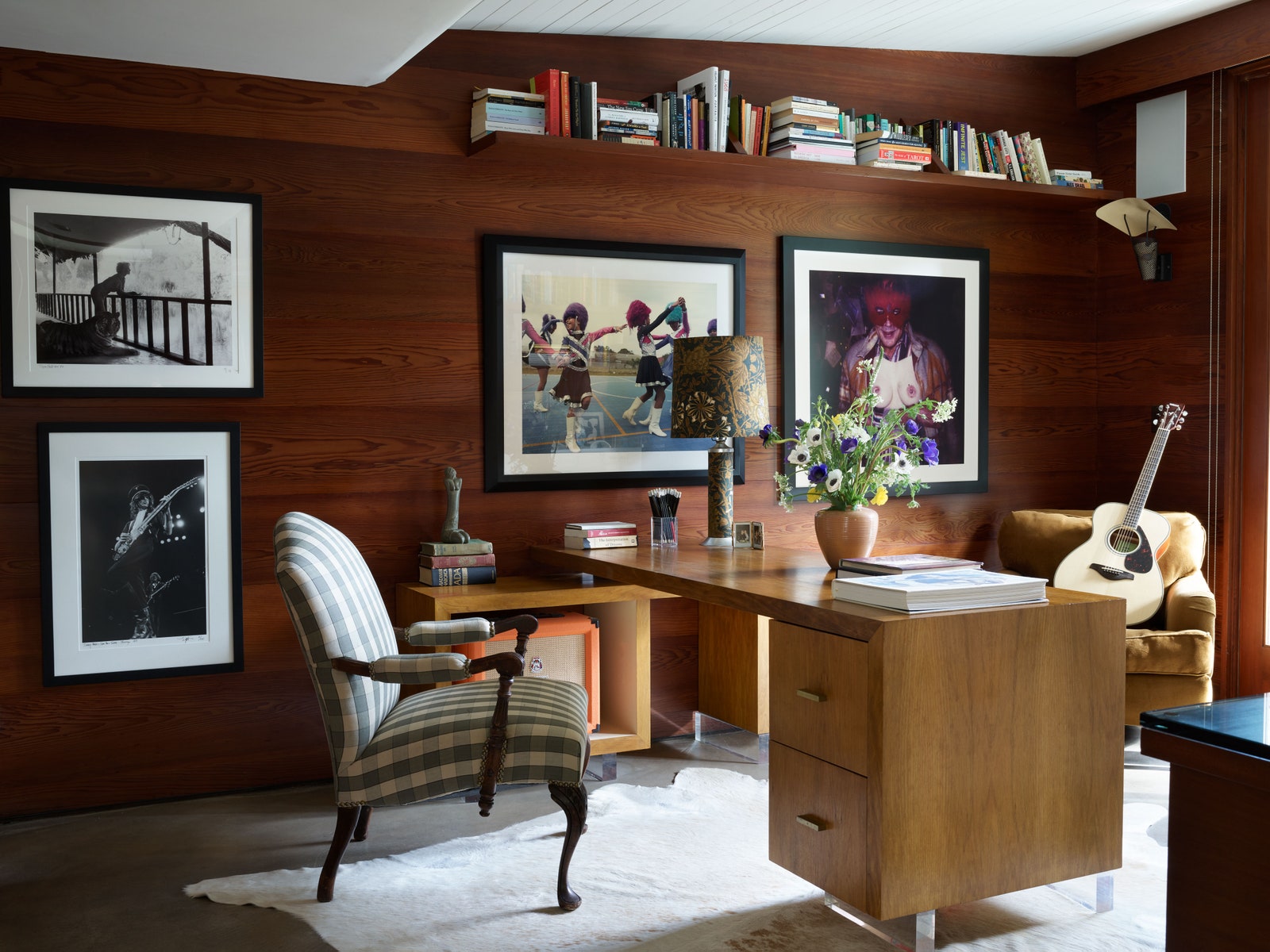 The Kitchen
The kitchen is filled with modern equipment, like a hood and dishwasher by Viking, but there is a statement piece from antiquity – a magnificent Persian rug. The rug is a paragon of traditional Persian craft, adorned with Tree of Life motifs which symbolize eternal life – the colors blue and beige also refer to this message as they symbolize eternity and purity, respectively. The kitchen cabinetry is painted in Benjamin Moore's Alligator Alley. A perfect color combination for every kitchen!
Editor's choice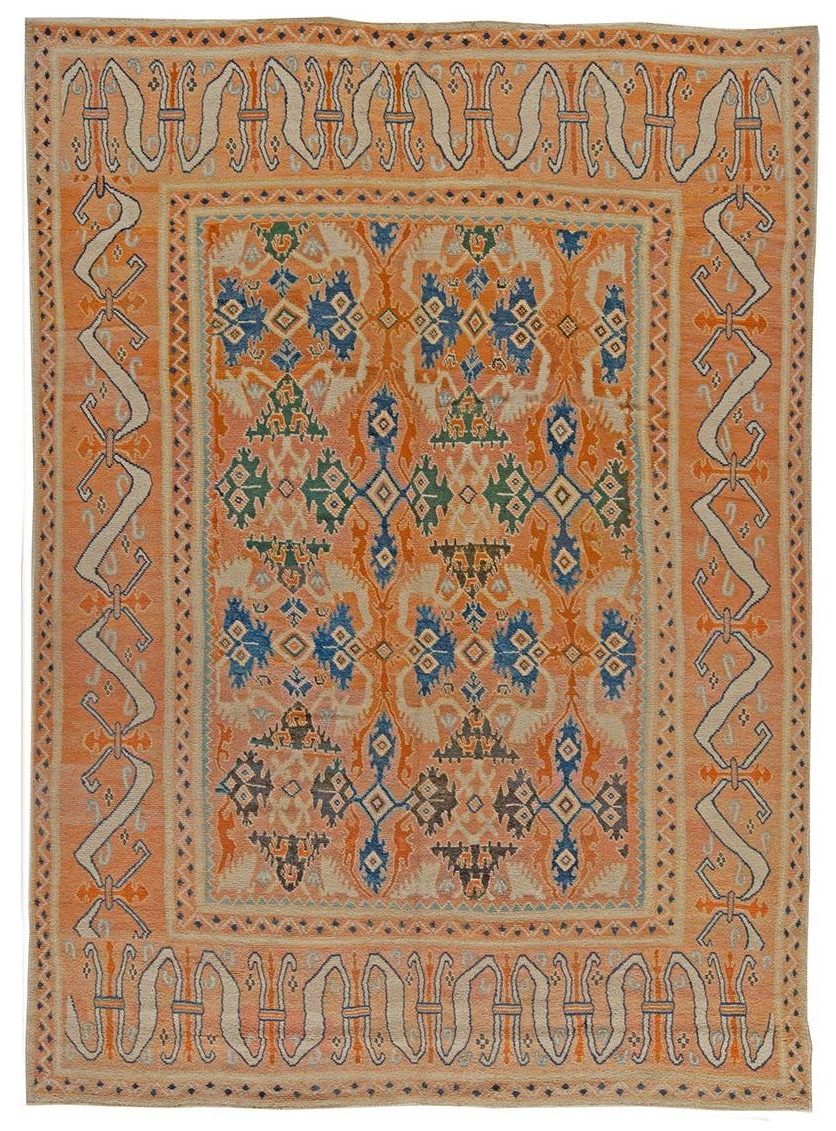 The Bedroom
Dakota likes her rugs and what else can we say, except for that we love her attitude! The bedroom floor is covered in a magnificent antique oriental rug whose captivating pattern and colors set the tone for the entire room. Custom pillows and a blanket by Gucci decorate the vintage bed, while artwork by David Hockney slightly changes the vibe, introducing a dash of lightness and feminine energy. Let's not forget about the vintage sconce and rattan chair – every piece is just in place.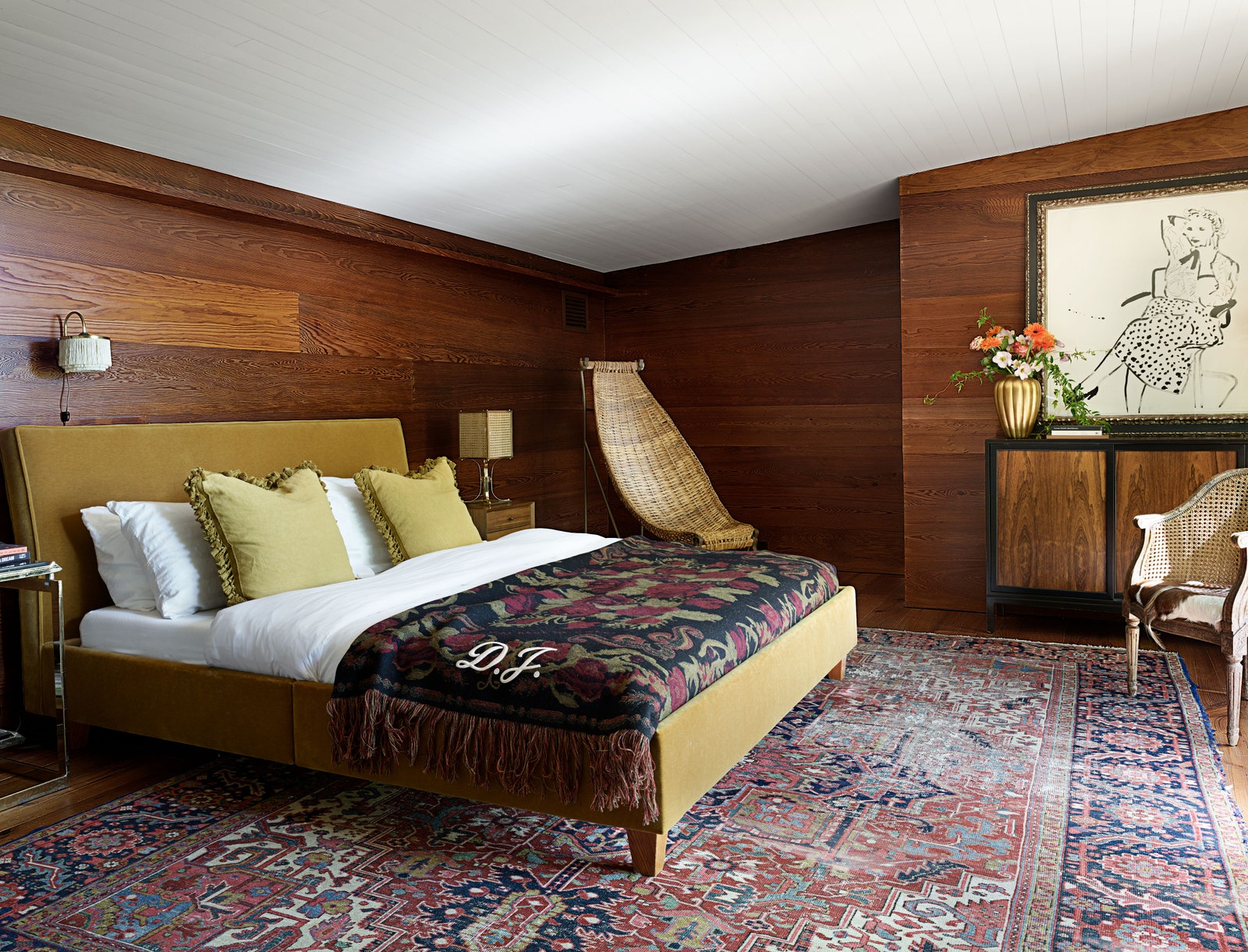 Editor's choice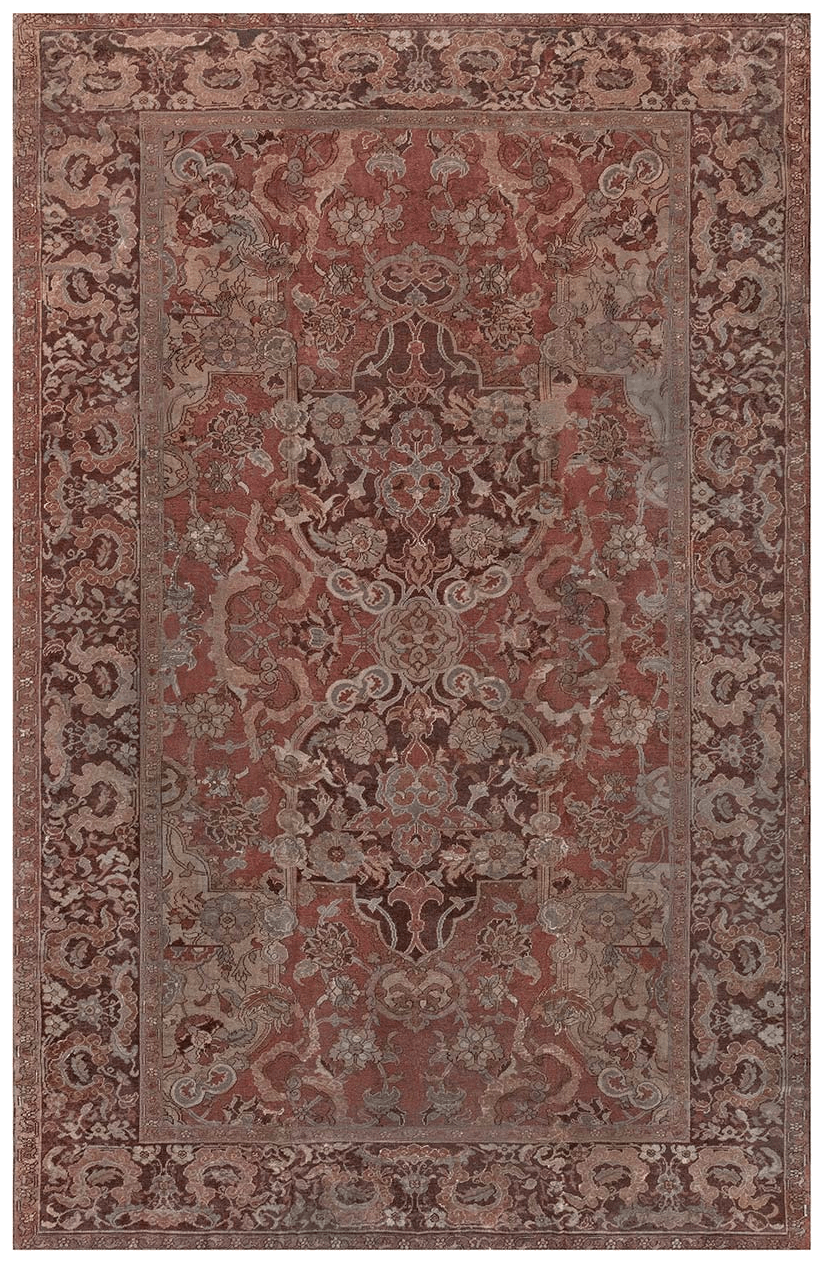 The Bathroom
Dakota was very particular about the new color for her master bathroom, which she got completely redone – it had to be exactly "a dusty-rose camel." She also very much wanted a really big tub and two separate vanities. "Candle, book, and a salt bath, every night I can," she says of the former. "Also, I think the key to a healthy relationship is double sinks." To introduce a bit of modernity, the master bathroom floor is done all in smooth concrete.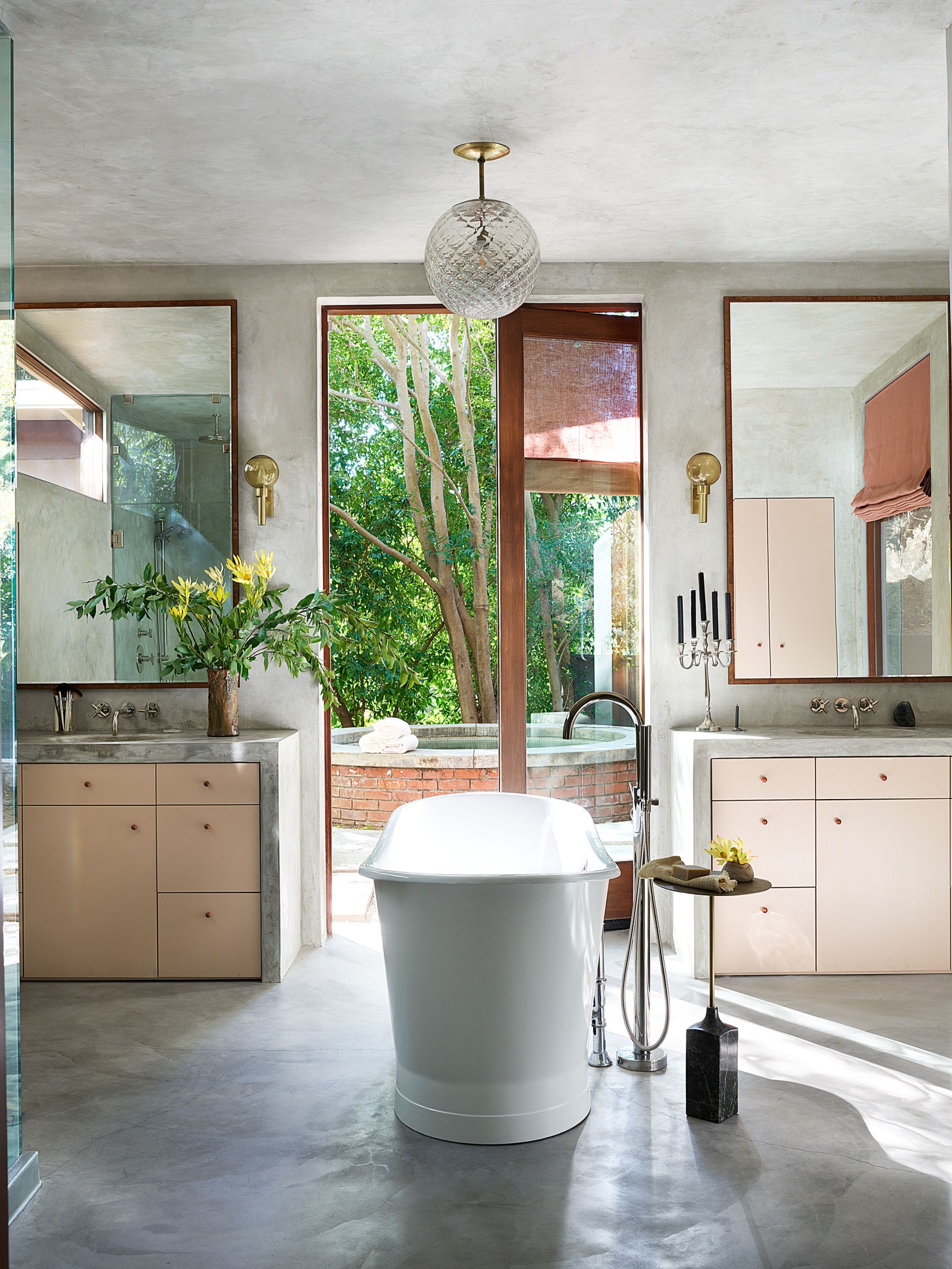 The Garden
Having a lap pool in hot Los Angeles is a splendid idea – it looks stylish, does not require as much space and maintenance as a regular pool and it's made for exercising! Dakota's home opens into a lap pool in the garden, surrounded by vintage seatings. Under the spreading tree, there is a stone table and seatings from Nickey Kehoe. Who wants to chill at Dakota's?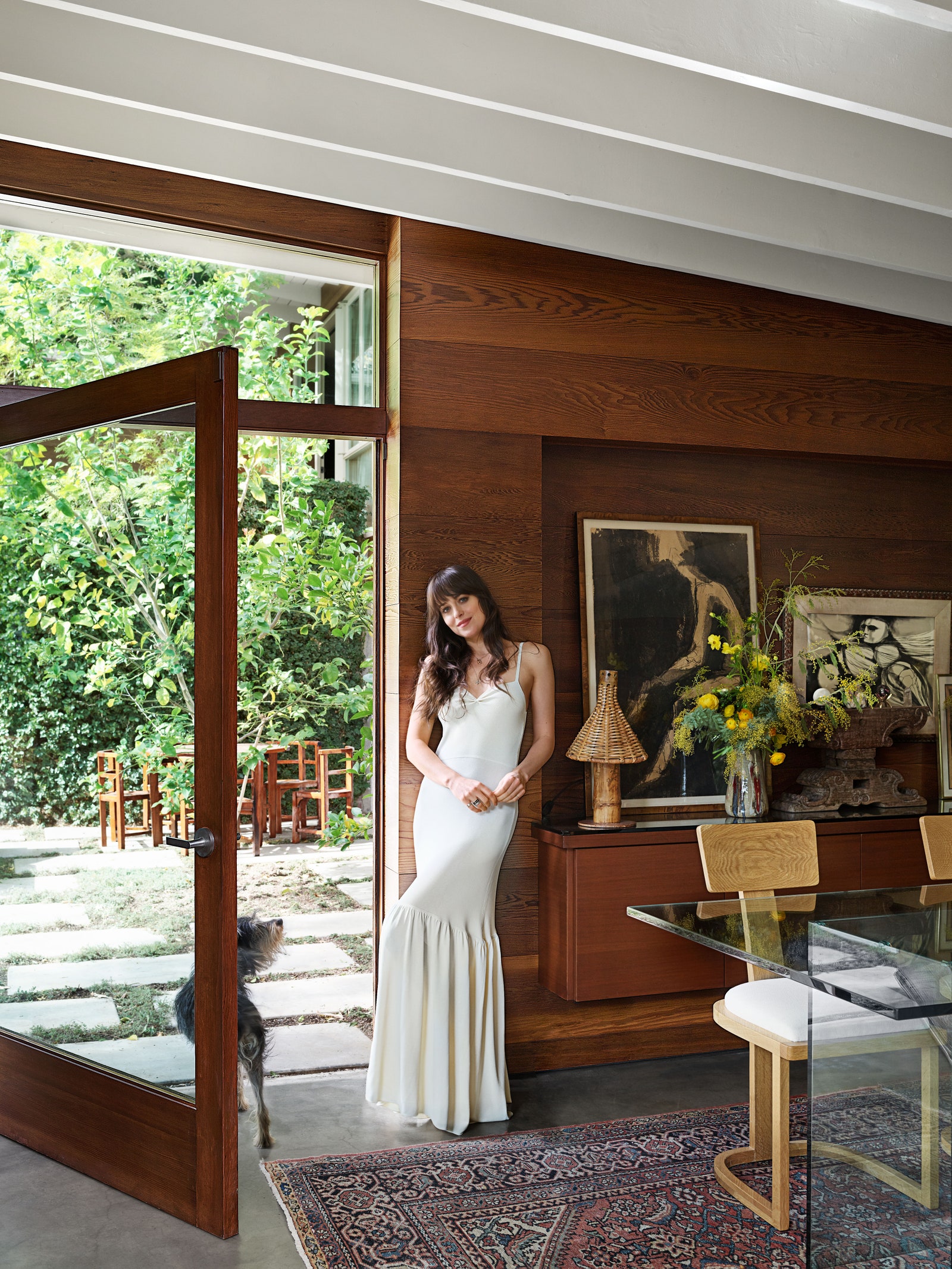 Editor's choice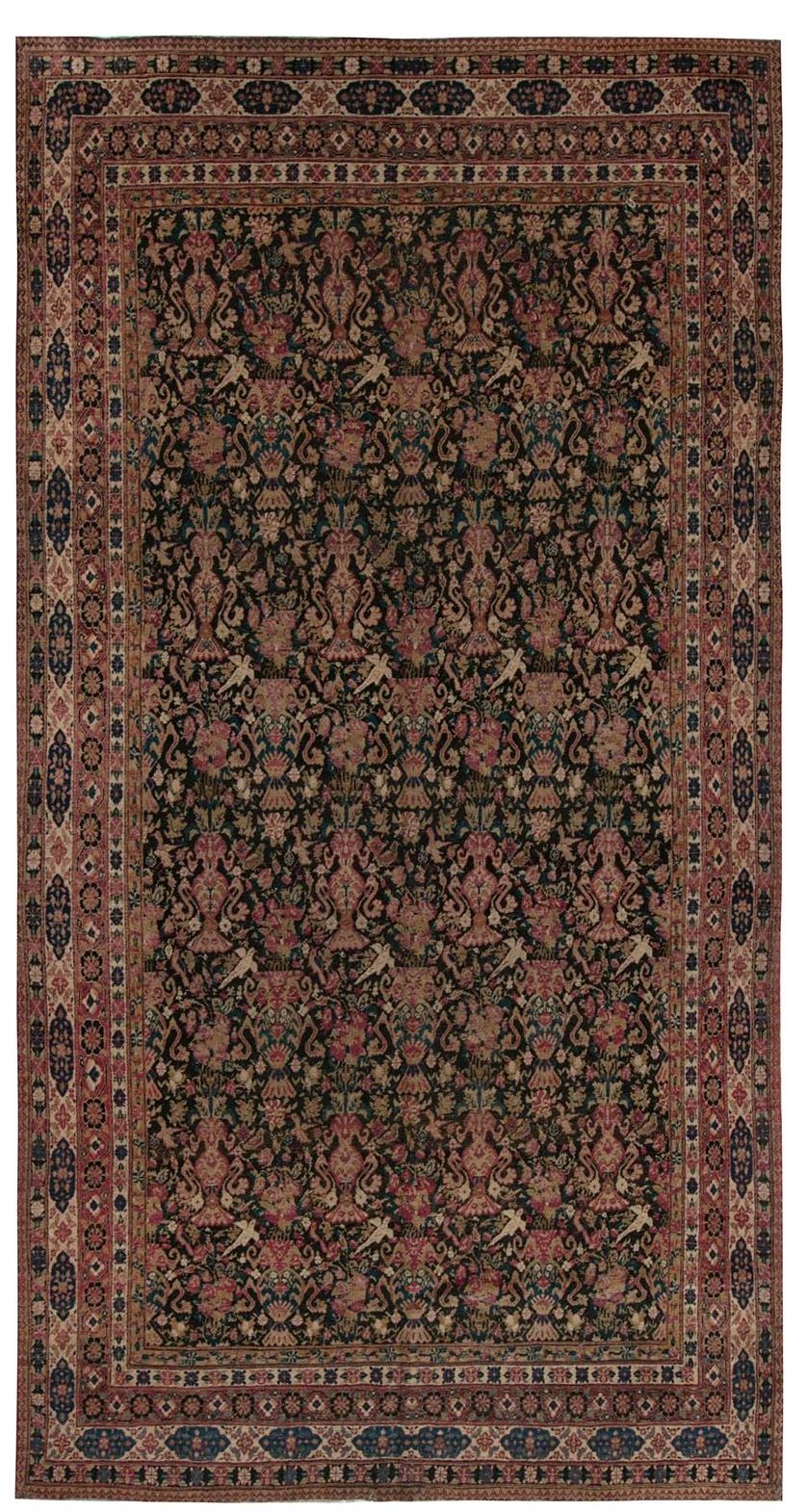 DORIS LESLIE BLAU CAN HELP YOU FIND THE RIGHT MID CENTURY RUG. WE HAVE A LARGE SHOWROOM IN NEW YORK CITY PLUS ONLINE CATALOGS AND SUPPLEMENTARY INFORMATION. FOR HELP CHOOSING A PRODUCT FOR YOUR NEEDS, CONTACT US ONLINE OR CALL 212-586-5511.

* All photos via Architectural Digest