Are you a fan of boho? Even if you definitely prefer royal glam to shabby chic, you will not escape the recherché charm of the Samarkands. Let us introduce you to these wonders of the Orient.
Difficult Beginnings of Beautiful Carpets
Samarkand – one of the oldest inhabited cities in Central Asia whose Sogdian name translates as "Stone Fort" or Rock Town". Sounds a bit rough, huh? How come, the harsh land of Central Asia, full of arid steppes, vast deserts and rugged mountain ranges became home to the thriving city of Samarkand where the unique, eclectic rug design was born and has been developed for centuries?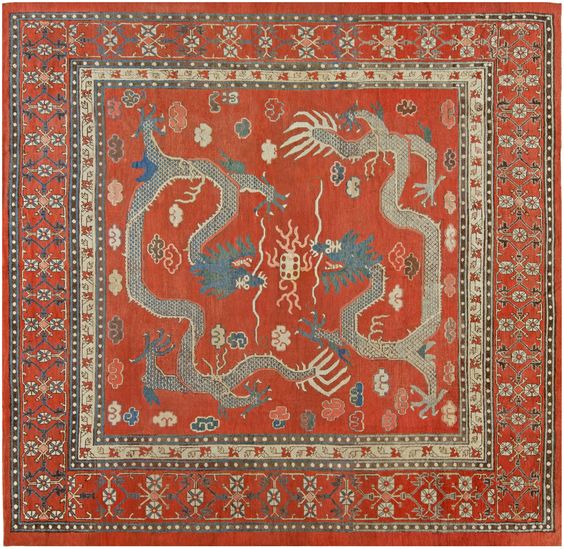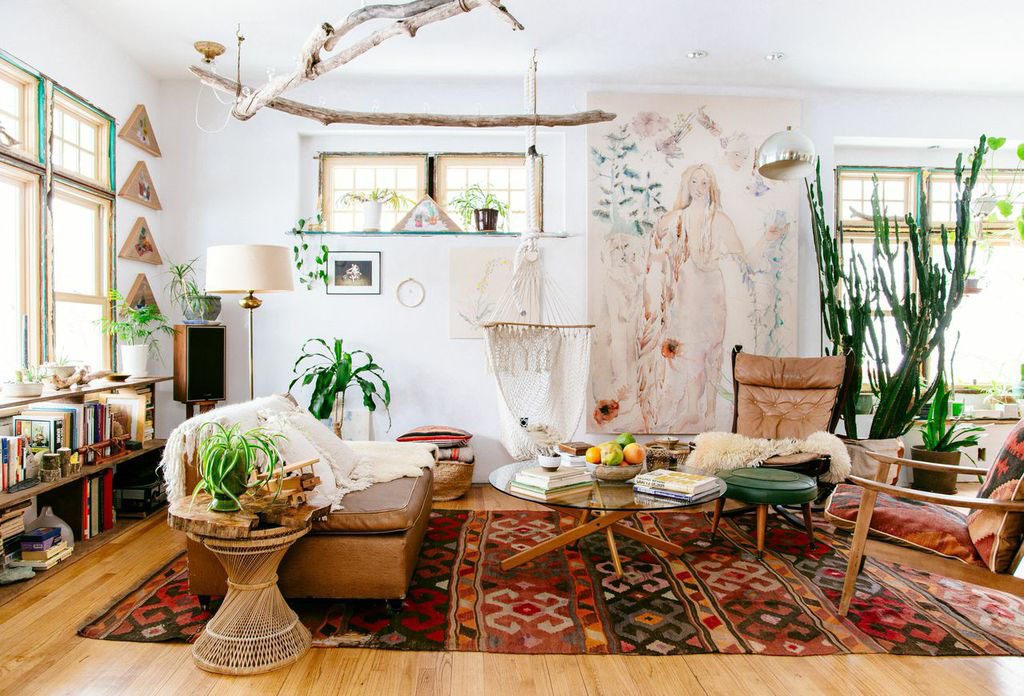 Well, nothing happens without a reason, especially in such unwelcoming circumstances. This oasis town was located exactly on the famed Silk Route. It was traversed back and forth by the caravans of merchants and traders who carried their goods from China to Western Europe.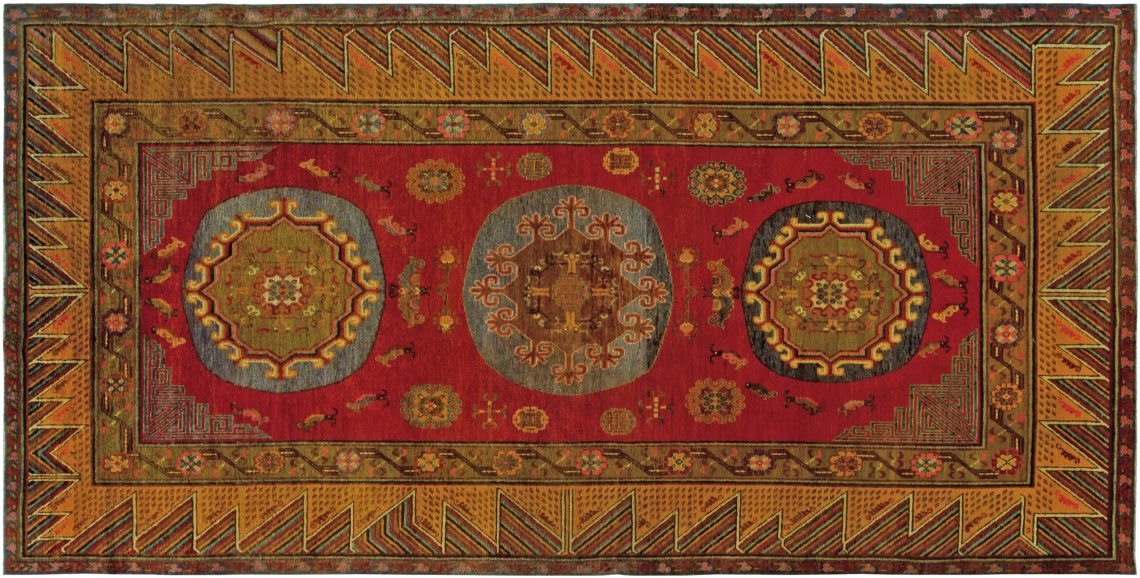 Moreover, Samarkand was situated at the junction of many great cultures which allowed inspirations and inventions from the remotest parts of the globe to come together and mix in order to create something yet more extraordinary. This is how Samarkand rugs came to existence.
The Melting Pot of Designs
It should come as no surprise that Samarkand rugs comprise all the greatest features of every neighboring civilization. If you are spoilt for choice, it is obvious that you pick the most tempting option, the best of both worlds. Oh, sorry, have we just said "both"? Well, our bad. Worlds from which the Samarkands drew their greatness were many more than two. Or even three. These remarkable carpets build upon cultural, religious and artistic influences from China, Persia, Turkey, Russia, India and all that came along with the wanderers of the Silk Trail.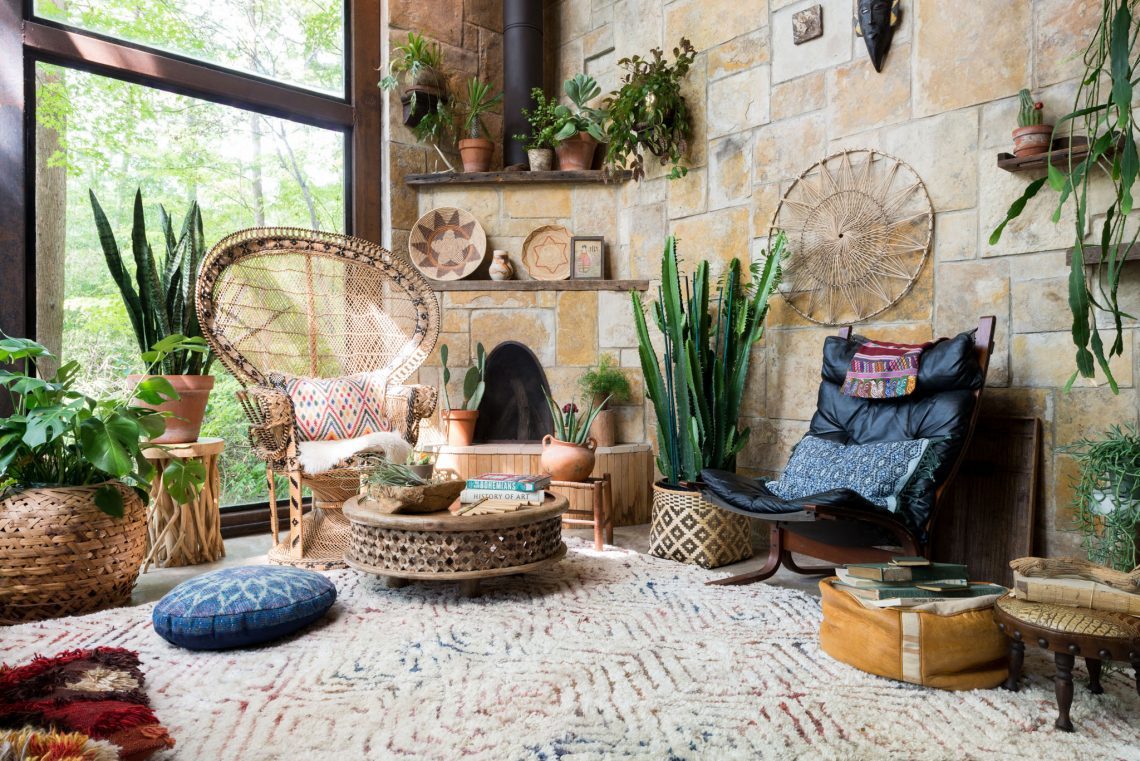 China offered fretwork borders, lotus blossoms and cloud-bands. The swastika motif, nowadays badly associated with Nazism but in fact denoting infinity, came from India. Turkey entered the Samarkand rugs with bold reciprocal borders and carnations, while Persia with floral trellis work. Such rich foundation resulted in Samarkand rugs being one of the most diverse, intriguing and appealing of all. You don't believe us? Just take a look.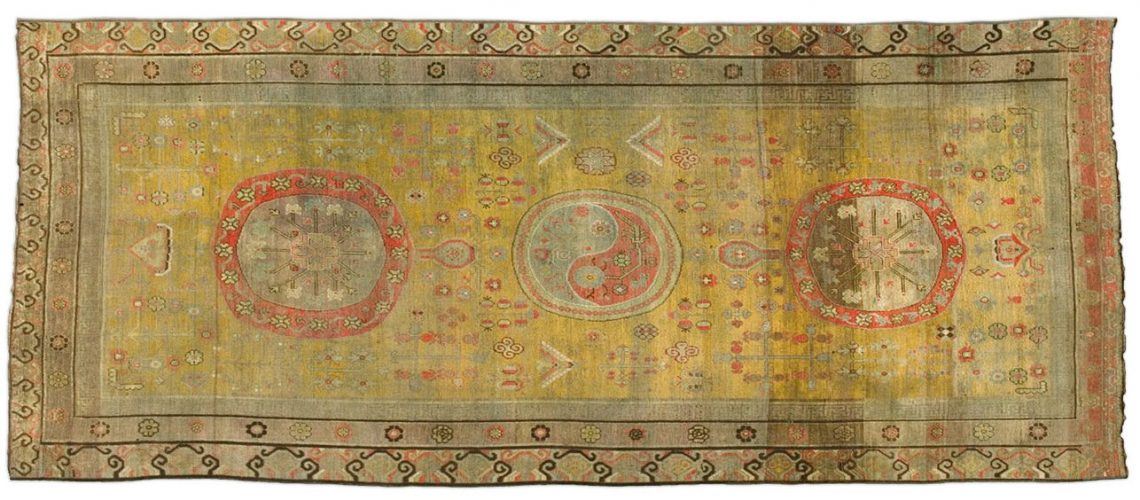 The Samarkands Good For All
Did you know that once Samarkand rugs were woven for Buddhist monks to sit side by side and meditate? That is yet another piece of the dazzling puzzle which is the genesis of the present shape of those awe-inspiring carpets. It is also the reason why, for the most part, the Samarkands are long and narrow. They are usually oversized which makes them absolutely perfect for present day, open and spacious interiors.
Samarkand Rug by Doris Leslie Blau
The rugs from the town nearby Samarkand, Khotan, are very similar as they have almost the same origin. Very often, the term "Samarkands" collectively describes the weaving masterpieces from both safe heavens of the former Silk Route.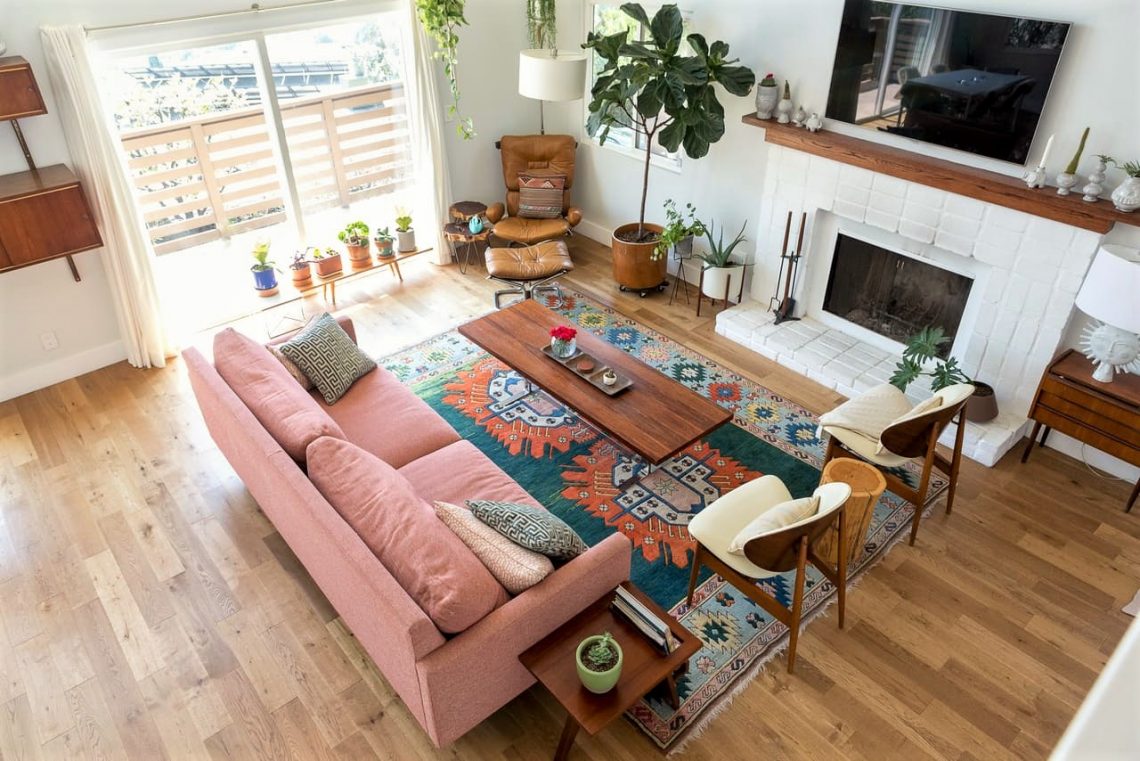 Whichever you choose, you can rest reassured that your rug will be of upmost quality. As can be expected of the goods born on the Silk Route, some are made of silk and it is likely to find specimens crafted with metal thread.
The majority, however, is thoroughly hand-executed of the finest, glossy wool in accordance with traditional weaving techniques. And with the application of natural dyes, of course. Although vintage Samarkand rugs are more flashy and bold in terms of colors compared to antique ones, all the rest remains unchanged. They are decorative but balanced, simplistic but far from dull, spacious but well arranged. In short, Samarkand vintage rugs will totally fit into state-of-the-art and classic interiors alike.
Samarkand Rug by Doris Leslie Blau
Boho Loves Vintage Samarkands
Yet, as always, there is one décor in which the Samarkands feel more at home than anywhere else.  Here we are talking here about the free-spirited, eclectic and absolutely hot bohemian style.
Boho and Samarkand rugs seem to have a lot in common, don't they? Maybe this is why they look so perfect together. Due to the vibrant colors and ethnic patterns, Samarkand rugs are a dream come true of every wild child (even if the wildness refers solely to decorating preferences 😉 ).
When we talk about the accessories of hippie-inspired interiors, those mesmerizing rugs go hand in hand with dream catchers, wooden vintage furniture, Moroccan poufs or tribal blankets and cushions. However, they do not compete with any element. Instead, they harmoniously coexist as every true bohemian would. Invite the Samarkands into your home and they will surely bring in the warmth of the Oriental Sun and spice up your décor with their multi-cultural condiment.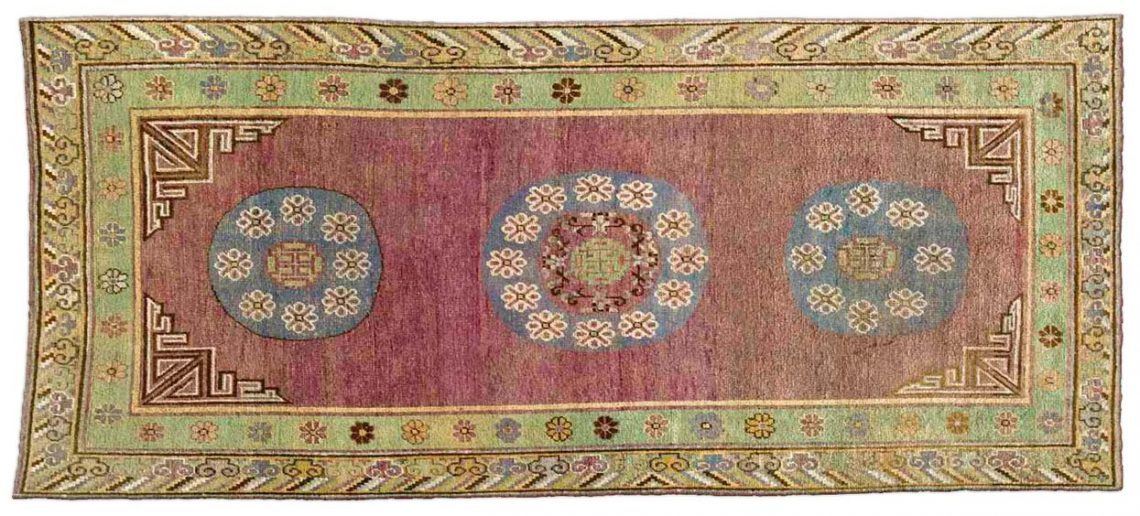 For more inspirations, take a peek at Doris Leslie Blau website – we are always at your disposal. And if by any chance you are visiting the capital, step into The Washington Design Center, 1099 14th Street N.W. Washington, D.C. 20005, to see our showroom. You can also give us a call at 202-808-9361.