In decorating, colors are as important as furniture and additives. Some would even argue that the right choice of colors is the key to a good décor. Which paints will be trending in the upcoming year? "In the next 10 years, we'll continue to move away from omnipresent neutrals and design will feel more personal again," predicts Sue Wadden, Director of Color Marketing at Sherwin-Williams. The following propositions from well-known paint brands seem to confirm this opinion. Check out which colors will rule interior design in 2020!
PPG Paints: Chinese Porcelain
Blues have been in fashion continuously since 2017. They match many designs and have unparalleled mood-soothing as well as concentration-increasing properties. In 2020, strong, deep or moody shades of blue will be very hot!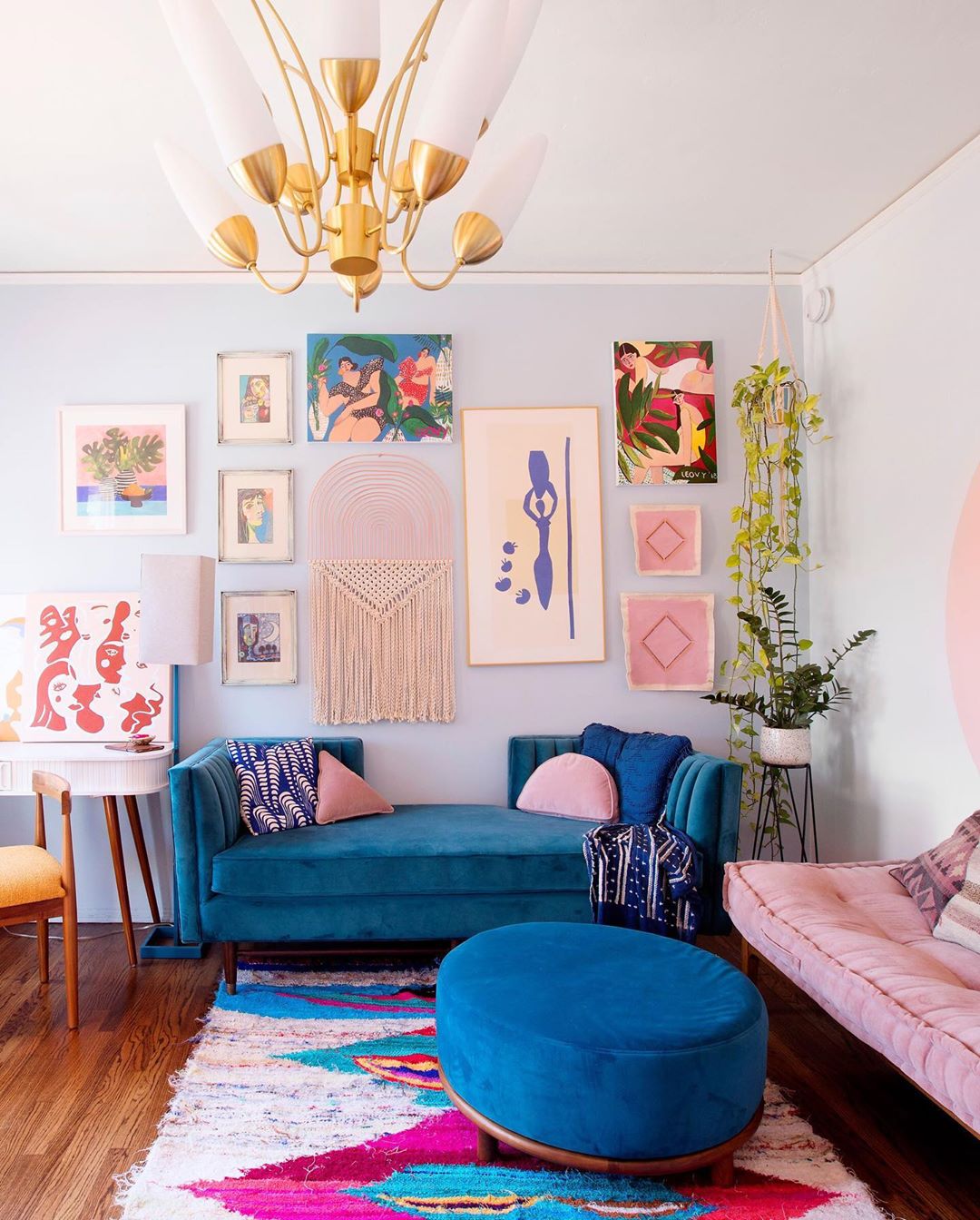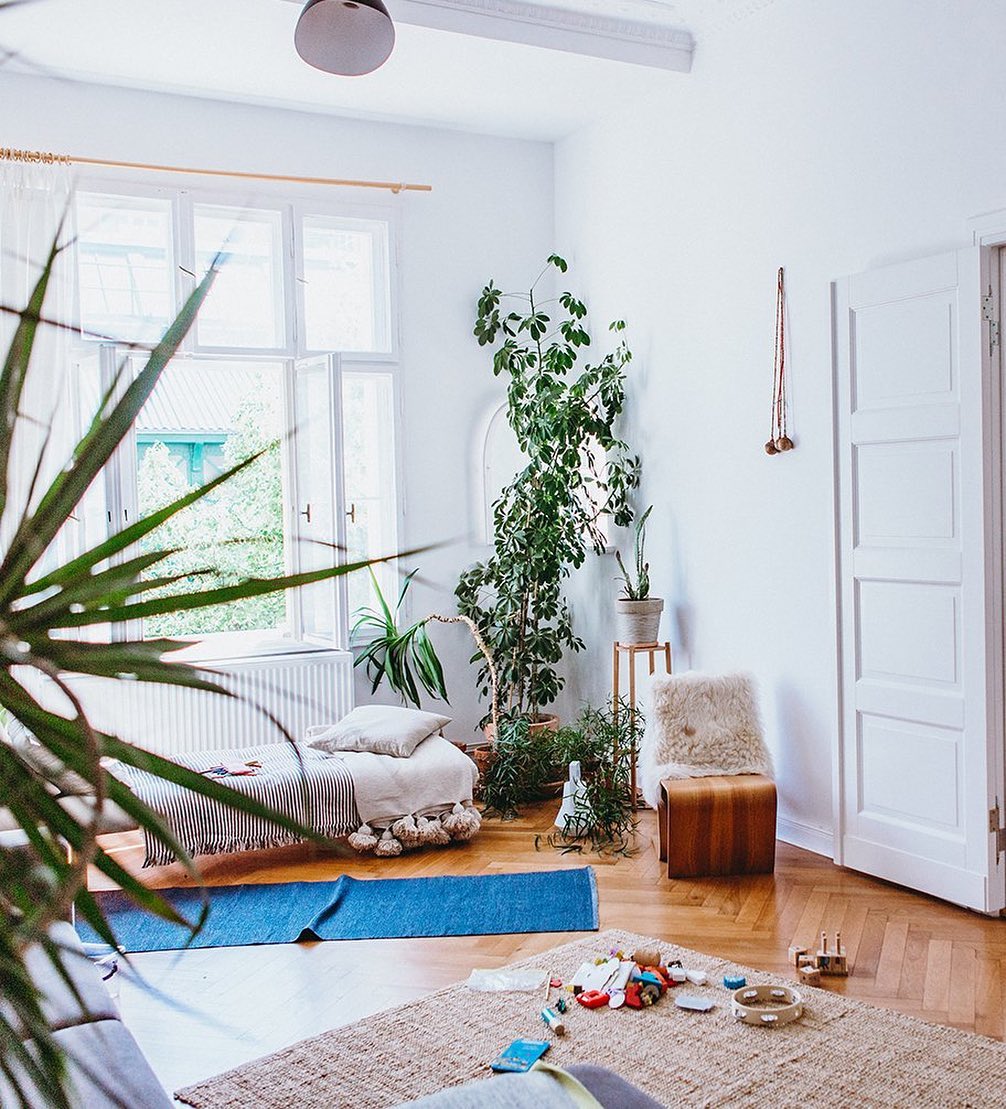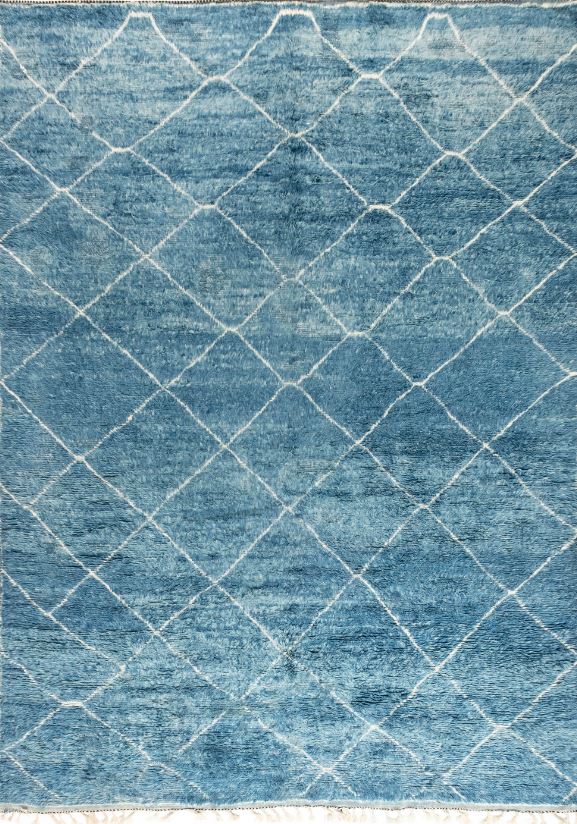 "As we look to 2020, we know that color is the trend. Consumers are tiring of stark grays and are looking to infuse colors that delight the senses," Dee Schlotter, Senior Color Manager, PPG Paints explains. "Blue is the easiest possible entry point from the world of neutrals to the world of color."

@vivyapp)
Dunn Edwards: Minty Fresh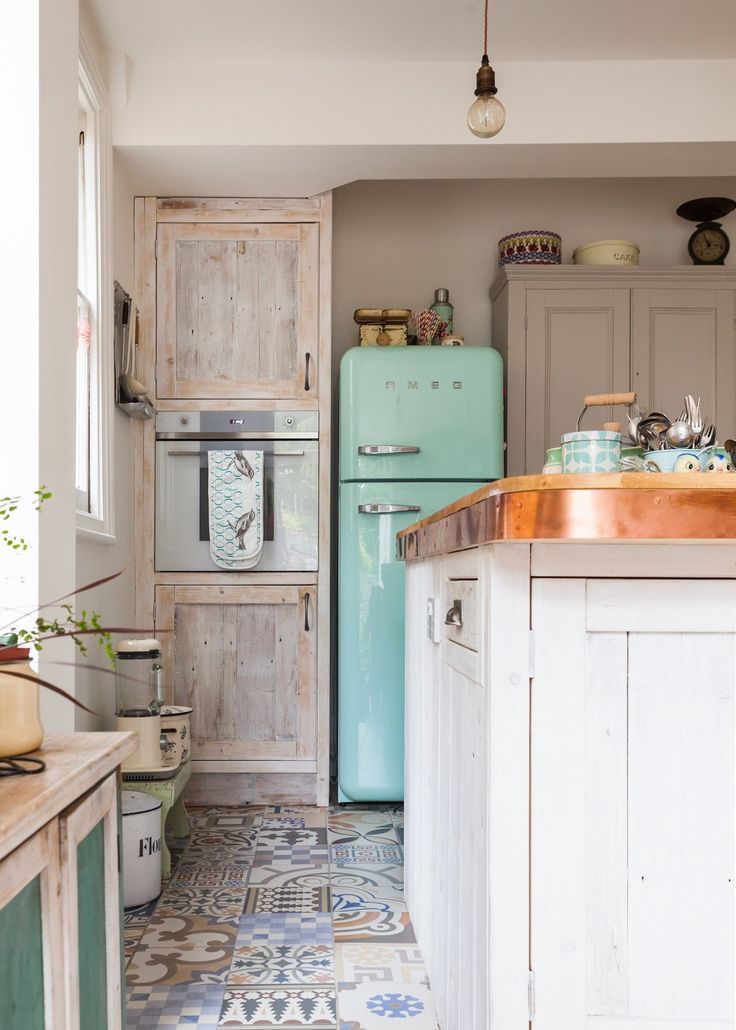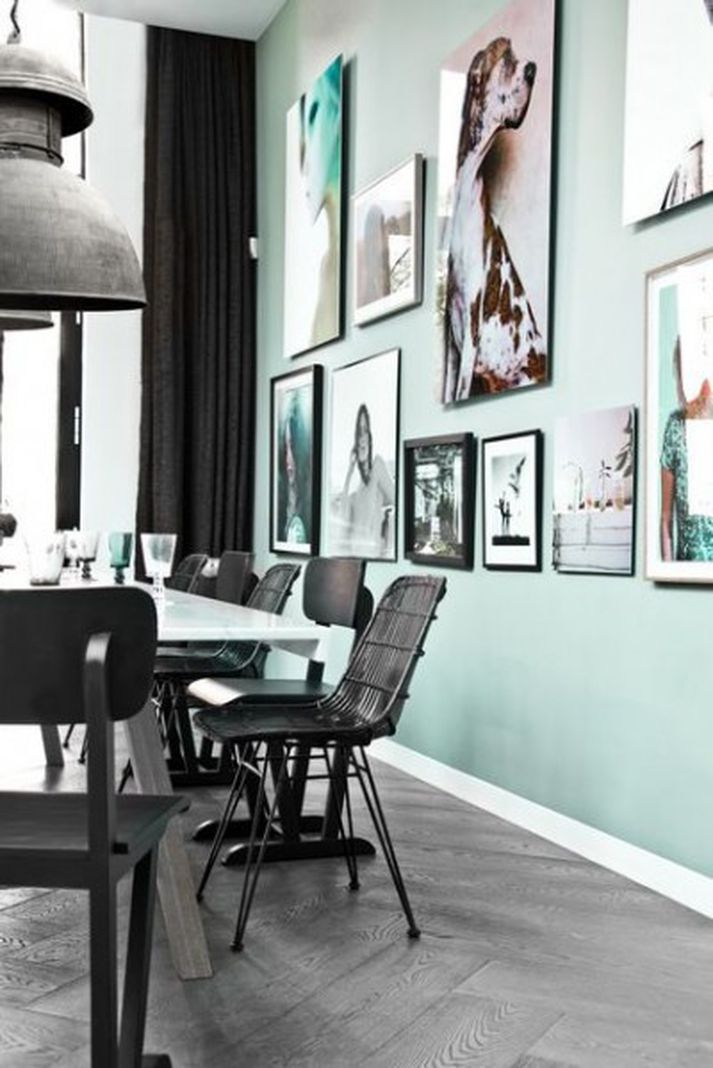 Surprise! This bright, slightly sugary shade of mint introduces quite a stir to the hitherto fashionable dark pallet. The mint shade proposed by Dunn Edwards will certainly refresh the room, but remember to use it wisely. It's perfect for accessories such as pillows, porcelain or a lamp.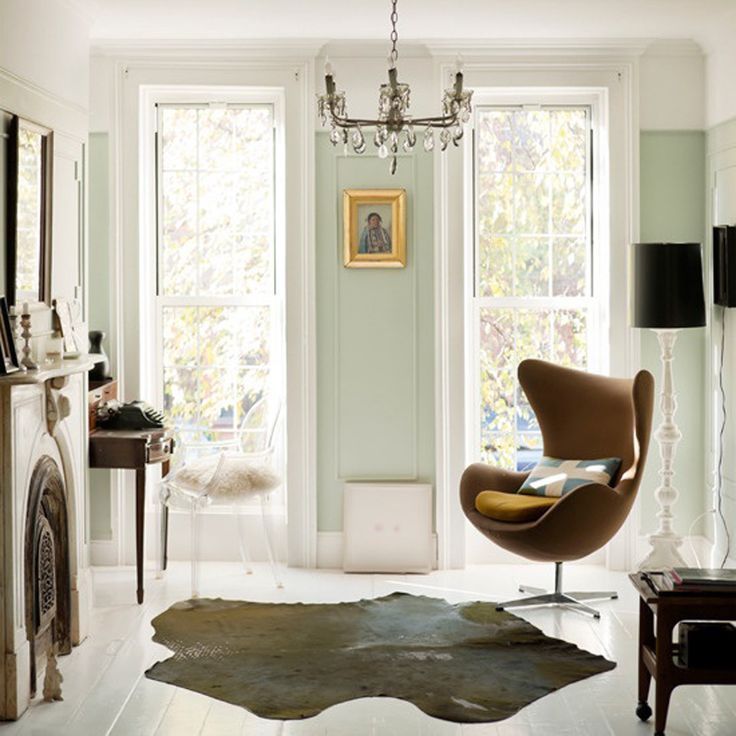 "Minty Fresh—an invigorating, sweet, cool and aromatic hue—defines 2020, as a range of grounded, garden-inspired shades heralds the opportunity for a fresh start," explains the Dunn-Edwards team. "With this mint-infused pastel hue, we are upbeat as we take an optimistic approach to creating and controlling elements that are within our power."

Contemporary Geometric Tribal Rug

Elizabeth Roberts

Metro Mode
HGTV HOME by Sherwin Williams: Romance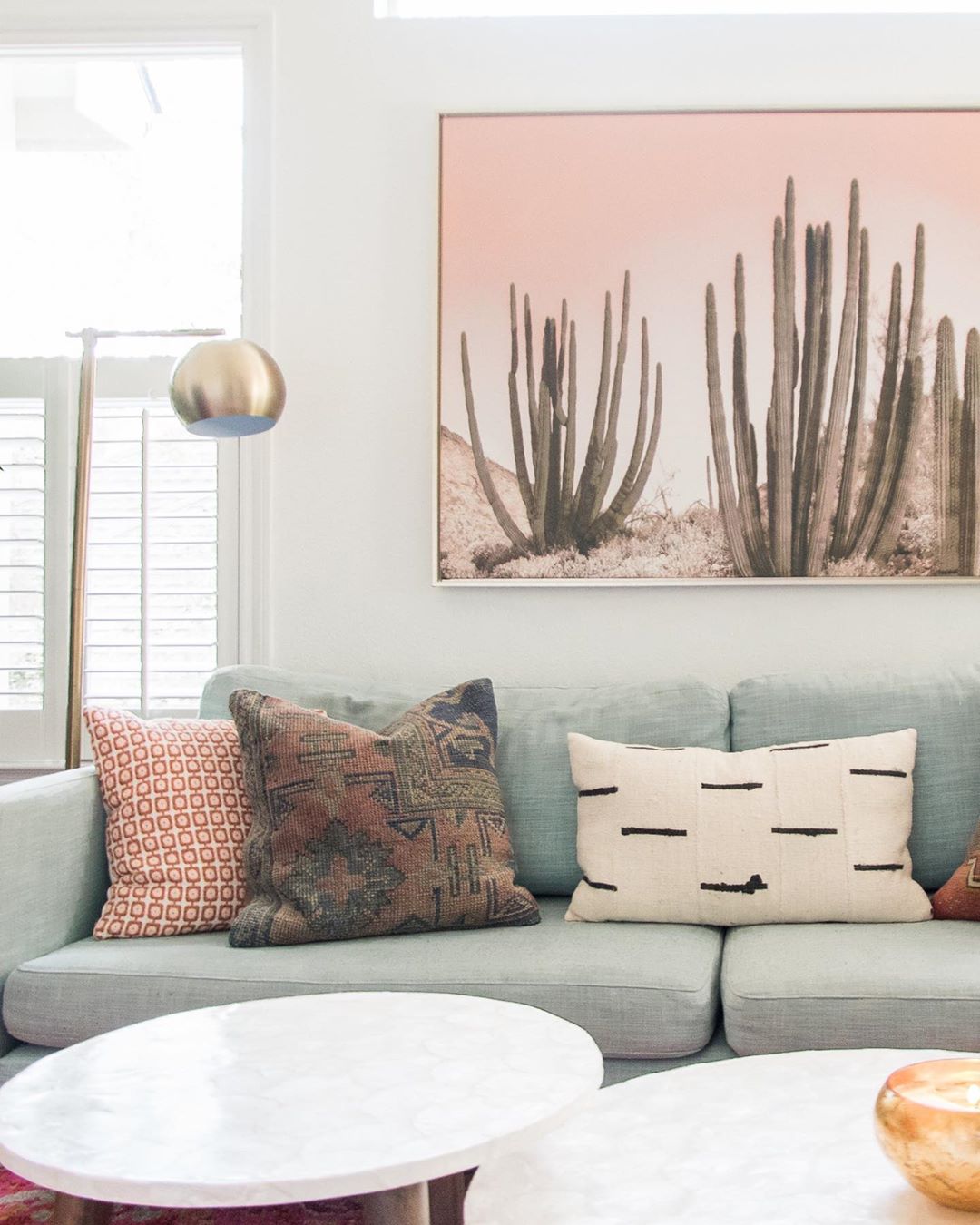 The equivalent of Millennial Pink is back in favor! This time it occurs in a more "smoky" version. The color proposed by Sherwin Williams is beautiful, multifunctional and can be used without restrictions – it works great on walls, furniture and accessories.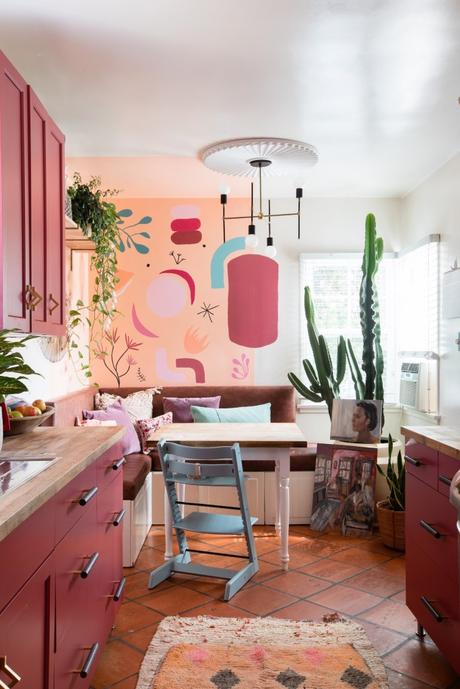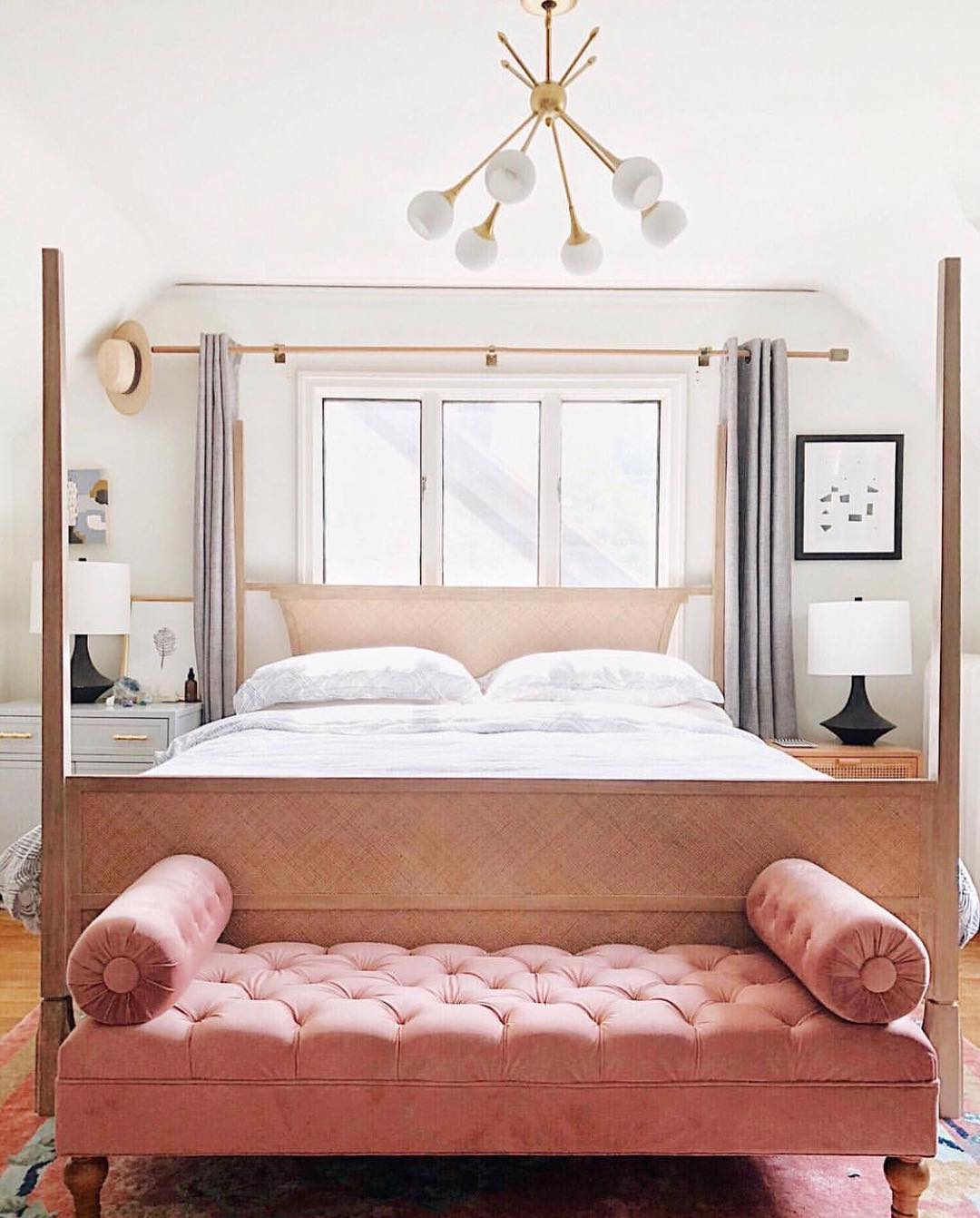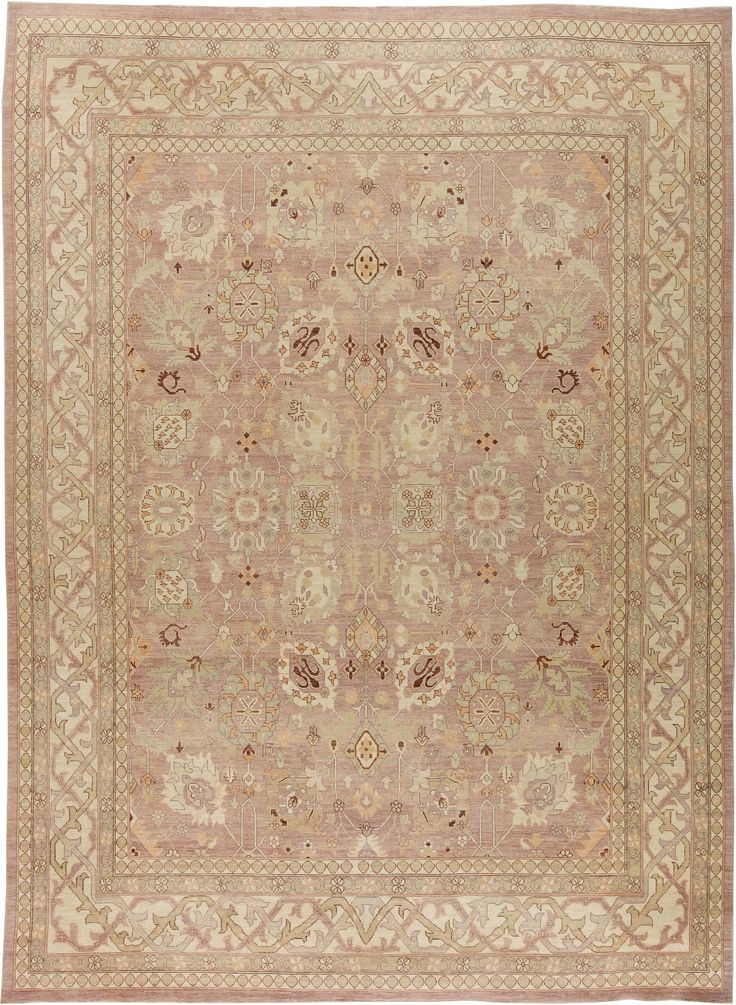 "2020 is the year to create a glamorous home space, one that welcomes you in with open arms every time you walk through the door and continues to wow you," says Ashley Banbury, HGTV HOME by Sherwin Williams Senior Color Designer. "Romance is a soft and dreamy blush hue that evokes serenity while simultaneously making a statement."

@minettehand)
Behr: Back to Nature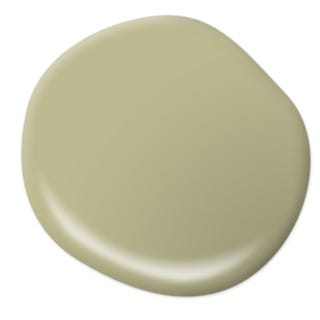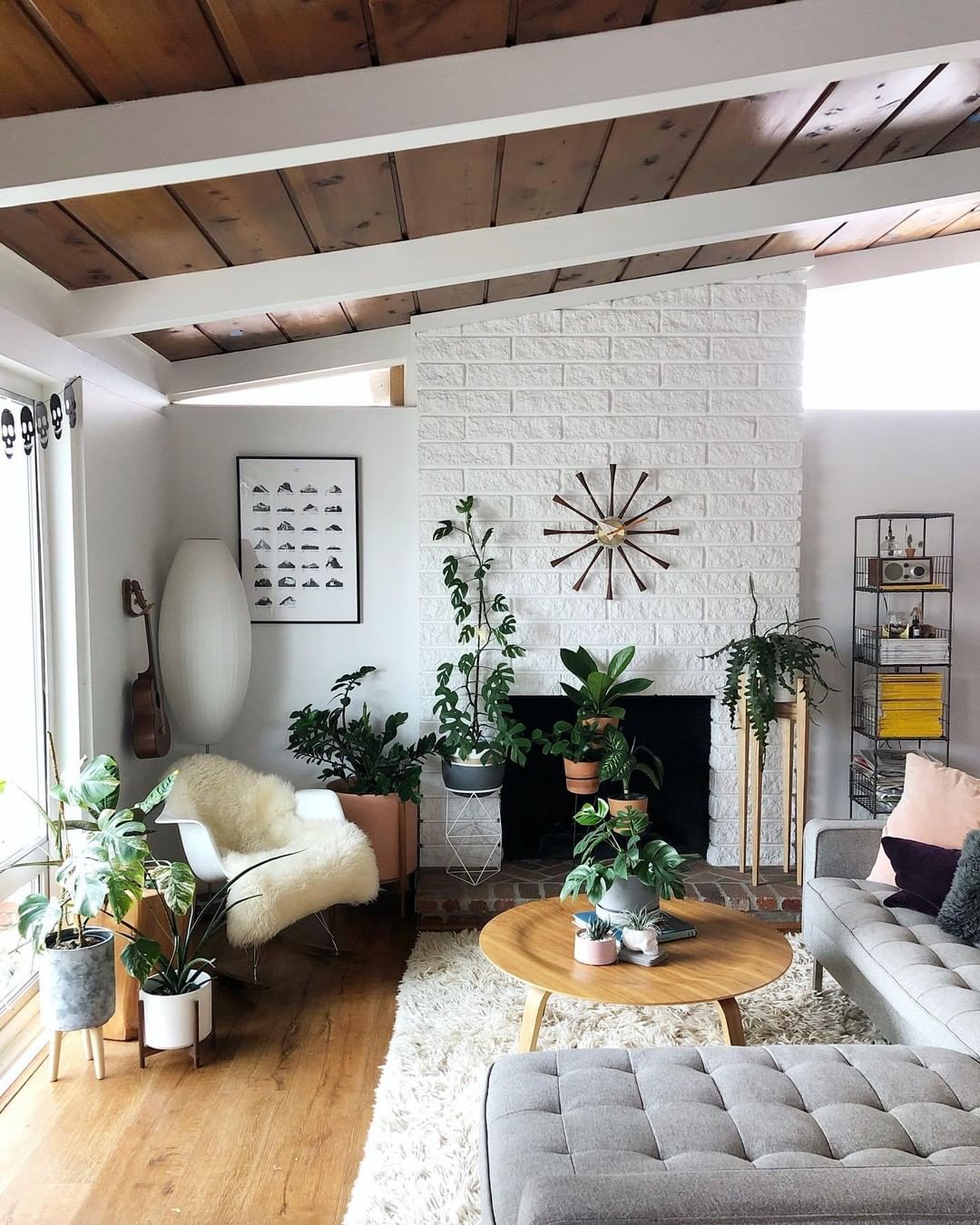 Beautiful, grassy, delicate muted green is the color we have already written about. It is much easier to use than the famous Pantone Greenery, and its unique shade will add character to any interior. This is our favorite shade of green.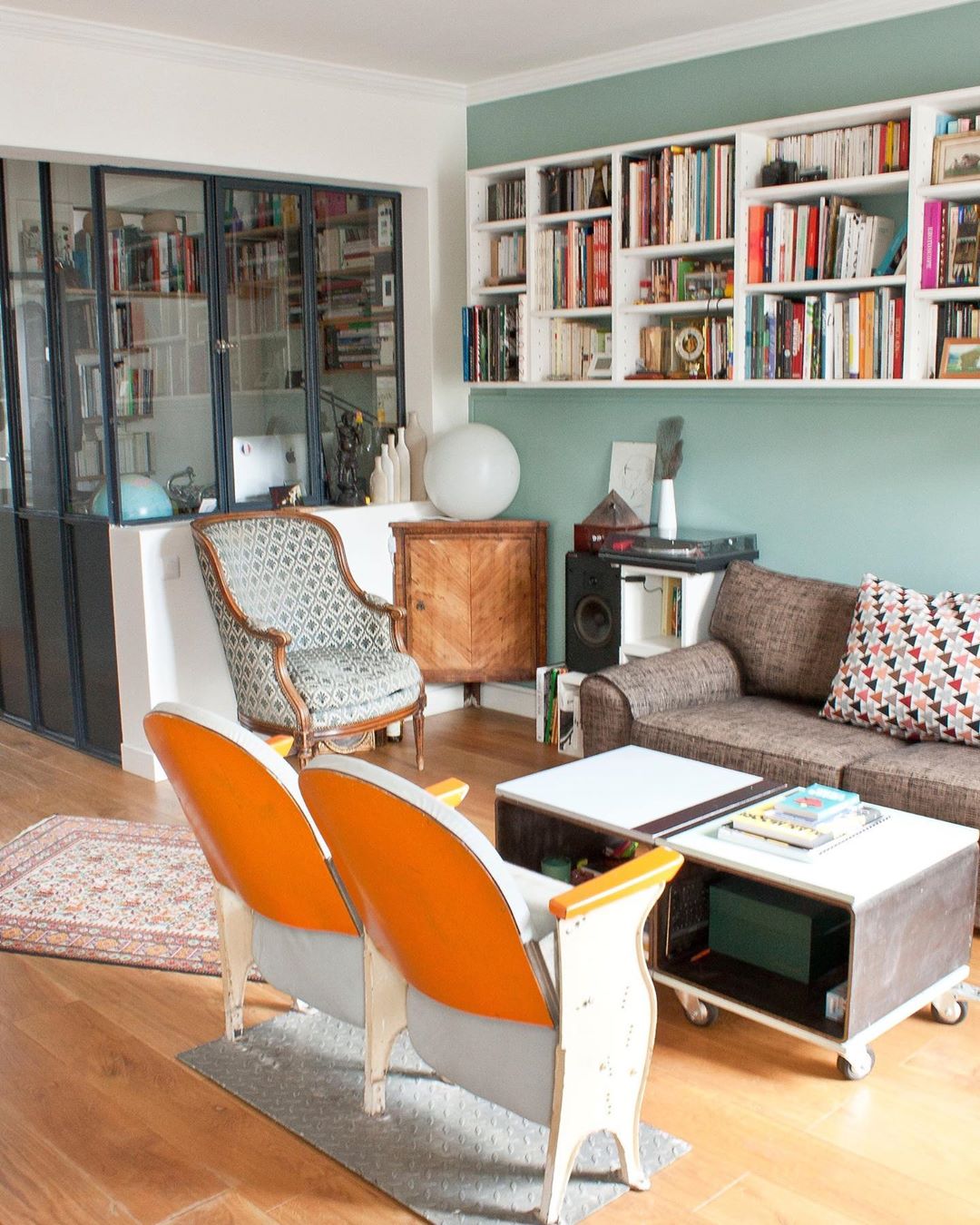 "This particular green is not too sharp, it's not too light, it's a perfect little sweet spot that I think resonates really well and translates really well into home," Erika Woelfel, Vice President of Color and Creative Services at Behr explains. "It's a little bit warm, it's a little bit dusty, it's a great background, and it's a color you can layer with other greens like you see in nature."

via Apartment Teraphy

Antique Indian Rug
Benjamin Moore: First Light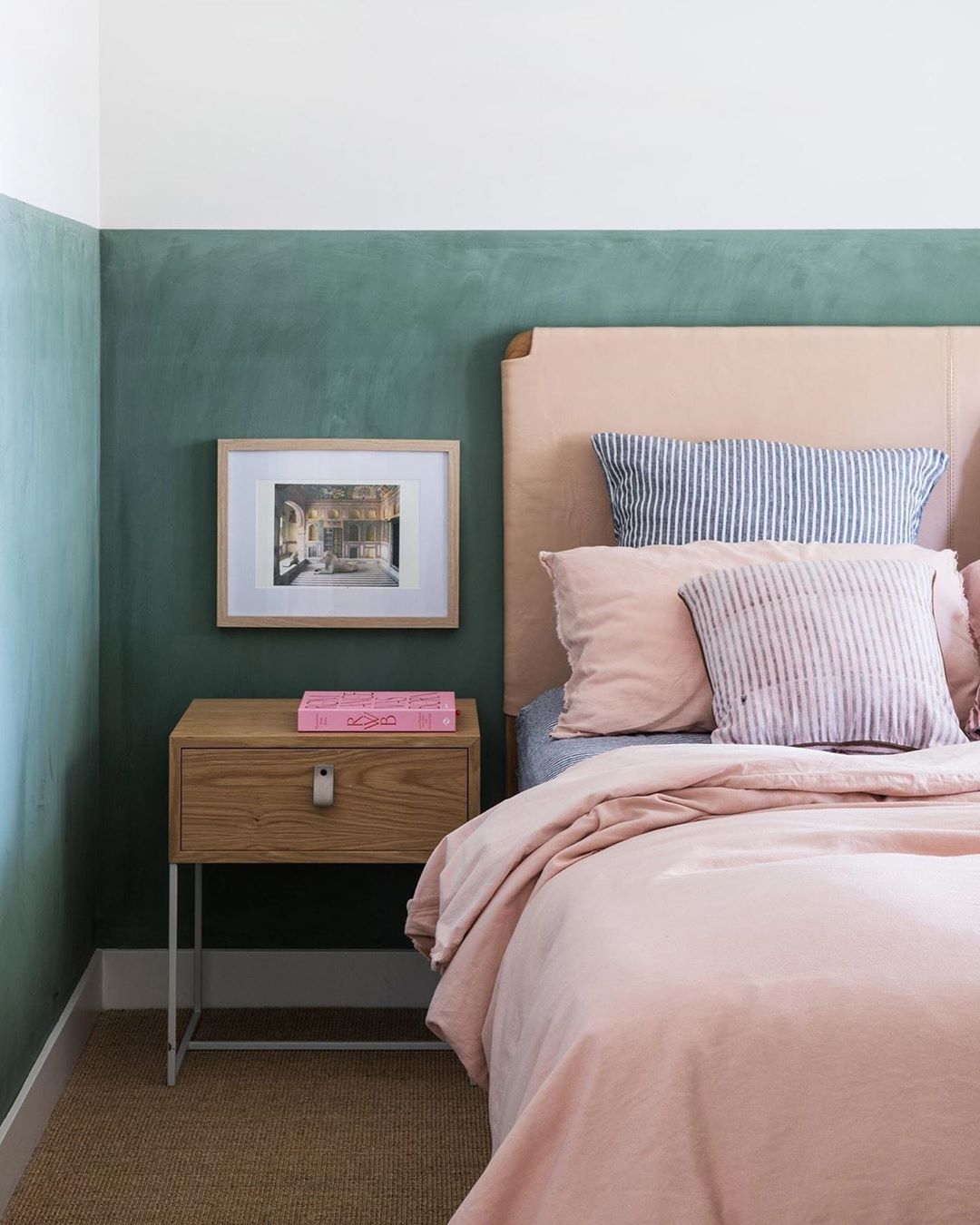 Another color (that no one expected) is Benjamin Moor's bright, candy pink called 'First Light'. At first glance, it is mainly suitable for nurseries but it will also look beautiful on a selected wall or in the bathroom. Don't be afraid to let your imagination fly and go crazy with pink!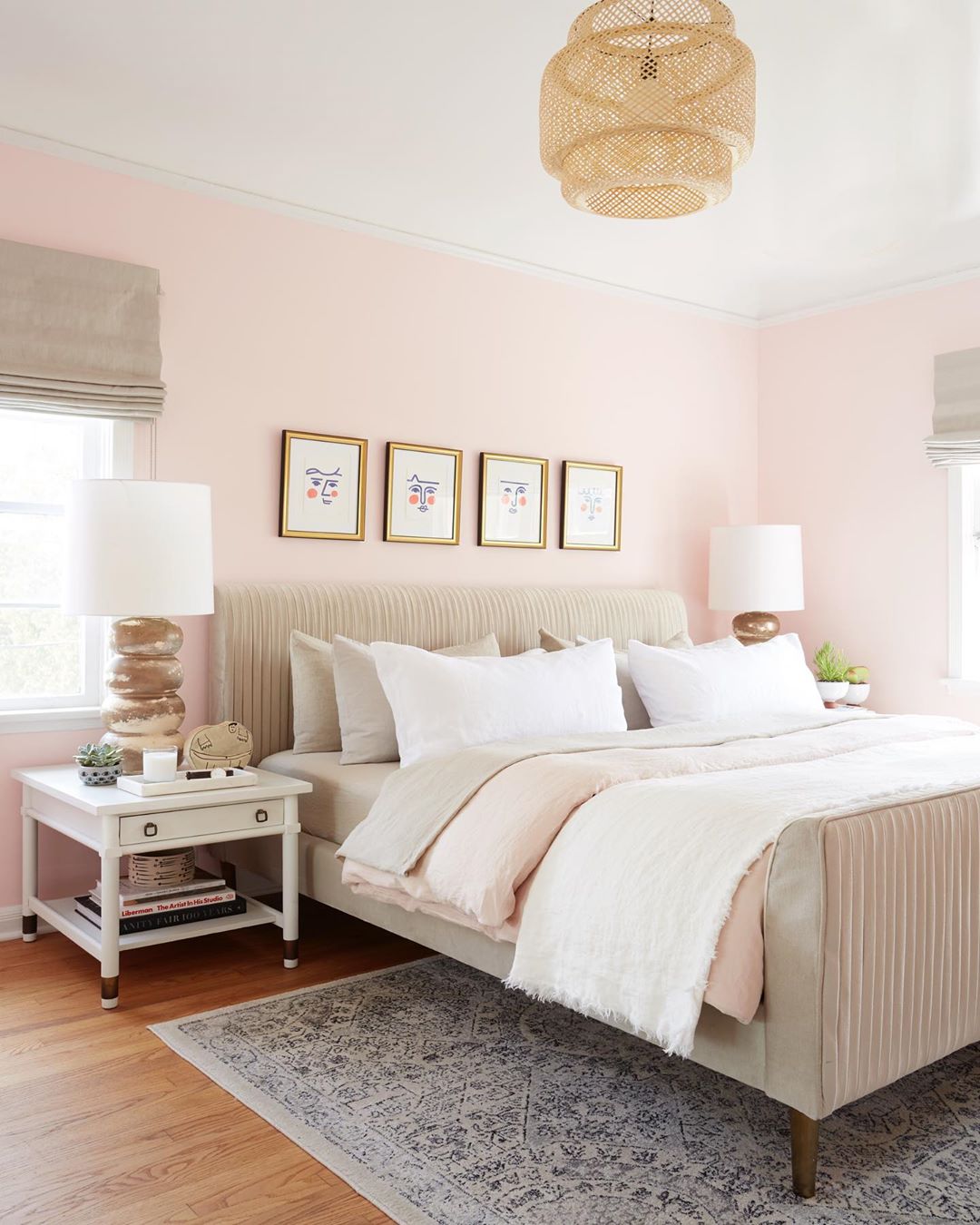 "We selected First Light 2102-70 as our Color of the Year 2020 to represent a new dawn of idealism, design, and living," says Andrea Magno, Benjamin Moore Director of Color Marketing and Development. "First Light 2102-70 reflects a new definition of the home—a shift in mindset from the material to satisfying the core needs in life: community, comfort, security, self-expression, authenticity and ultimately, optimism."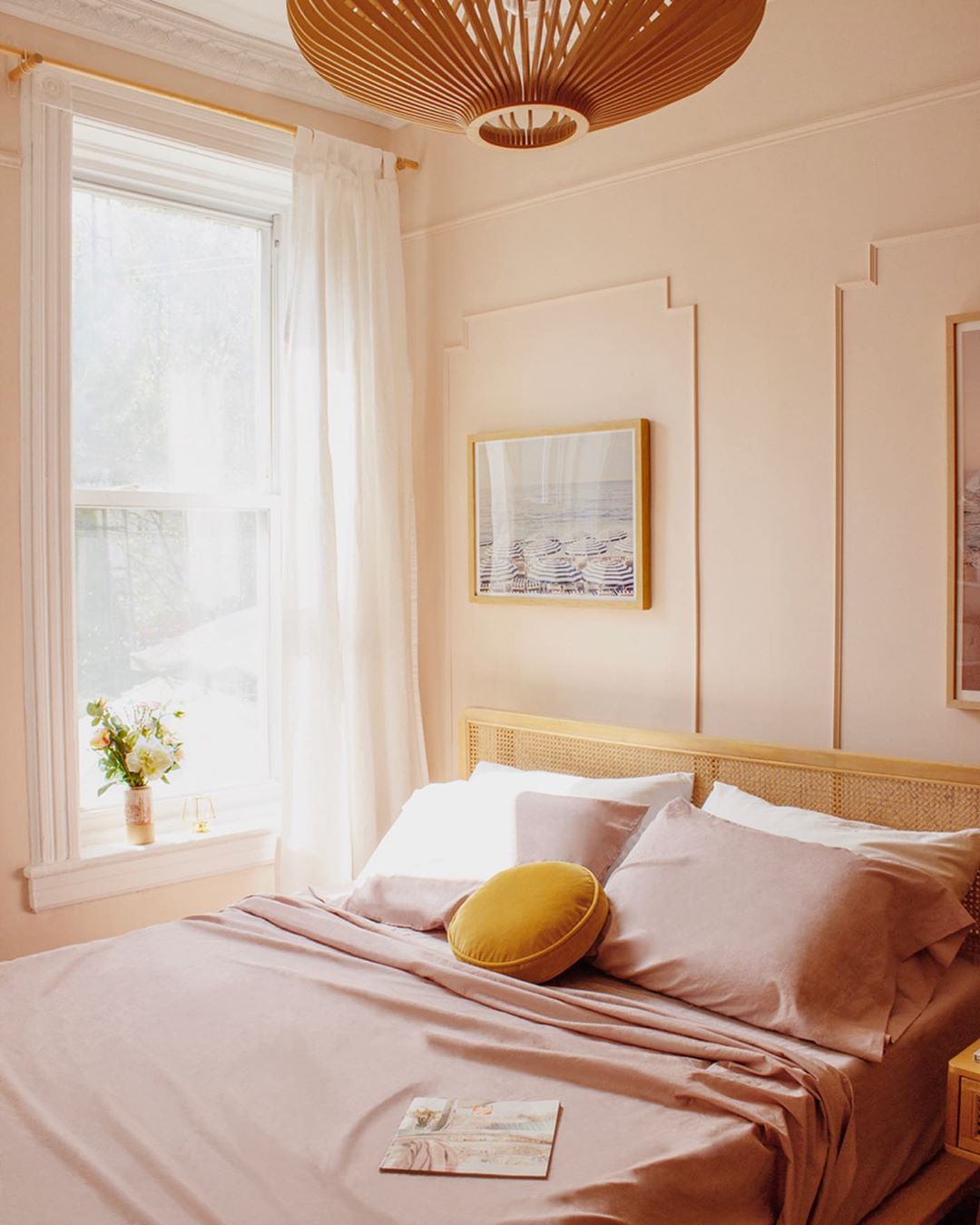 @rubenortiz___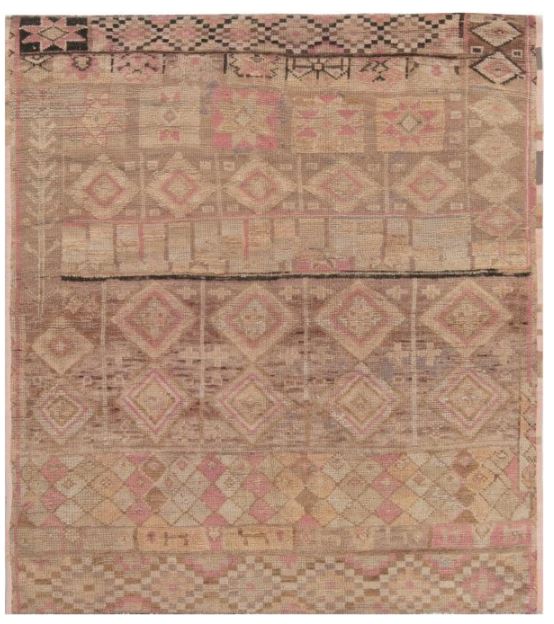 DORIS LESLIE BLAU CAN HELP YOU FIND THE RIGHT PERSIAN CARPET OR ORIENTAL RUG. WE HAVE A LARGE SHOWROOM IN NEW YORK CITY PLUS ONLINE CATALOGS AND SUPPLEMENTARY INFORMATION. FOR HELP CHOOSING A PRODUCT FOR YOUR NEEDS, CONTACT US ONLINE OR CALL 212-586-5511.