These three rugs from our contemporary collection epitomize the capacity for dynamism and kinetic energy in textiles. Sometimes we think of rugs as flat, but this trio is anything but. Color, weave, pile and design come together for compositions that will breathe life wherever placed.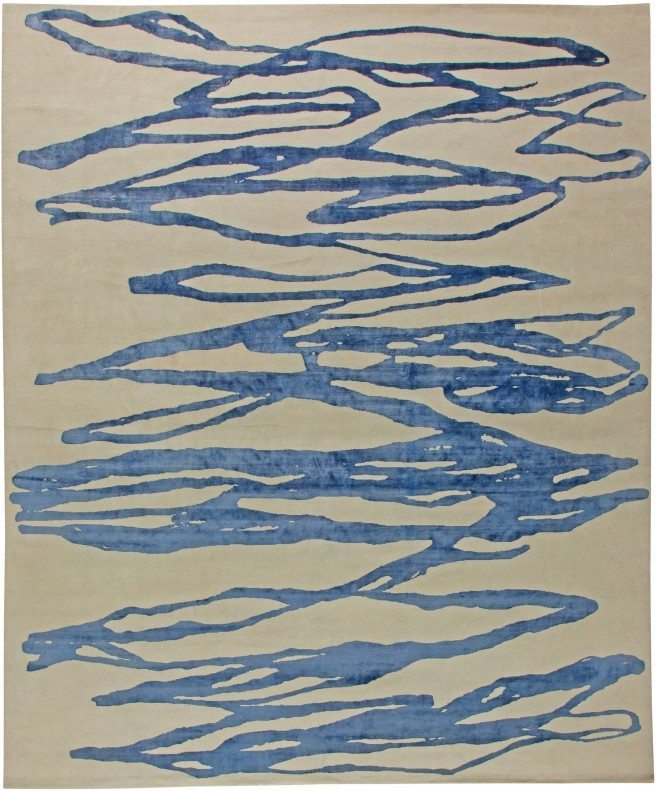 This modern wool-and-silk contemporary rug calls to mind a stream of water, or a ribbon, or an aerial view of contoured terrain. Some will see simply a playful scribble. And that's great. The possibilities are myriad. The captivating ambiguity found in this abstract design gives it its power.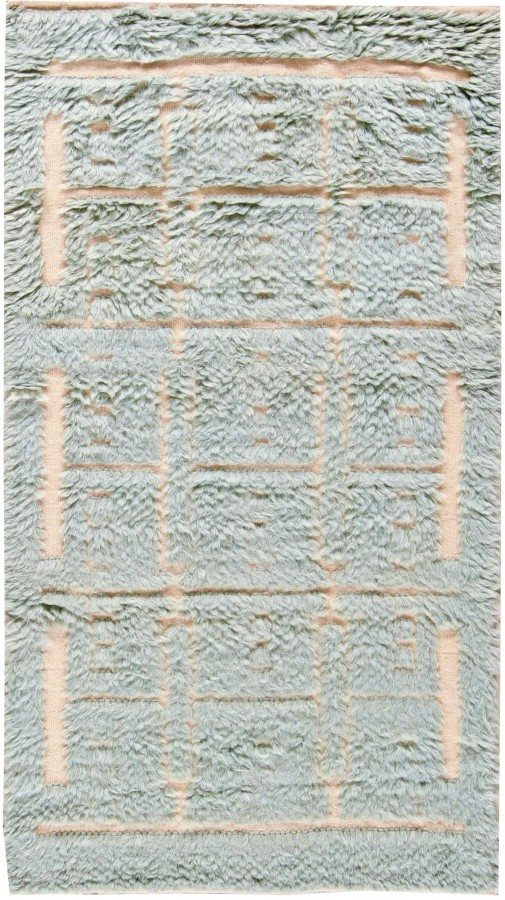 Hand-knotted wool in a high-pile cool mint, this contemporary Tulu Rug bears up delicious comfort with a bit of a rock-star bent. "Tulu" is the Turkish word for hairy, and Tulu rugs traditionally have simple, tribal patterns with lush pile. This modern iteration is both sumptuously soft and incredibly lively.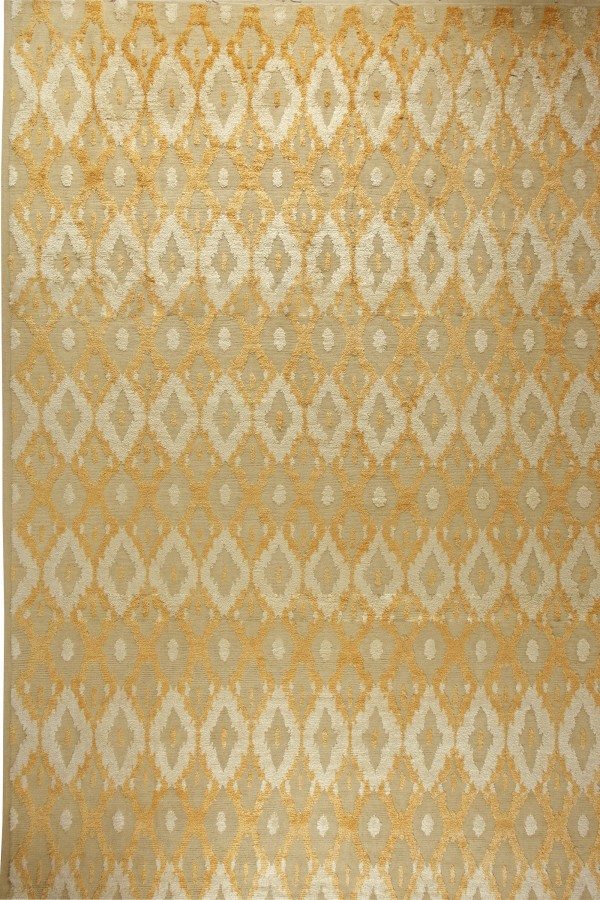 Based on a traditional Ikat pattern, the curly mohair on this grand, hand-knotted wool area rug, the Kasuri Rug, is truly special. The color and the scale are a bit difficult to capture when not viewed in person, but here are a couple more photos from the showroom for a better idea:
Ikats go back a long ways, they used to be  the province of royalty. So although our Kasuri Rug is an absolutely unique piece, there's a familiar element to it that harkens back to an ancient tradition.  And this piece is bursting with movement, there is so much dimensionality to the pattern.
For more dynamic area rugs, check out our contemporary gallery here.