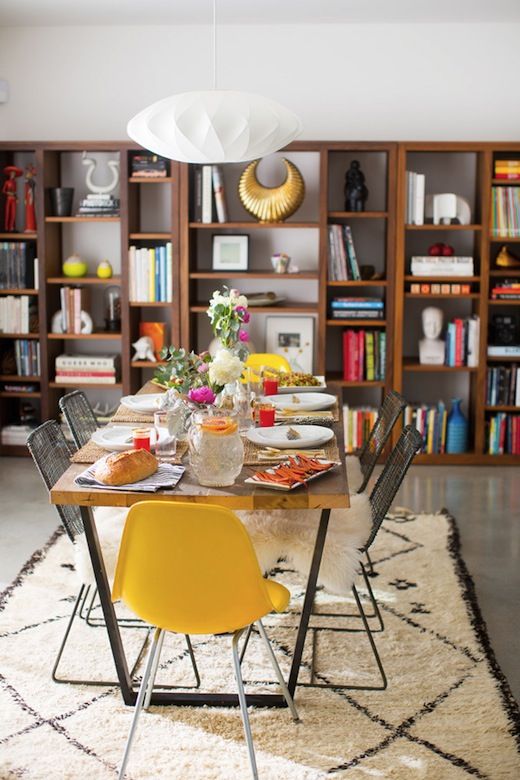 The beauty of traditional Moroccan design is currently one of the hottest trends in home decor.  Pieces from a country with hundreds of years of textile design and handmade craftsmanship are now popping up in contemporary homes, adding rich cultural details, amazing colors, and mesmerizing patterns.  Some of the most popular items are those that also add a bit of sparkle.  Shimmering Moroccan wedding blankets line beds while pierced lanterns add beautiful ambiance to modern bedrooms and poufs of all sizes bring pops of bright color into our homes.  Contemporary interiors that focus on Moroccan details are sure to show all the beauty of the global mix – bringing together modern details and cultural accent pieces to create unique and stunning spaces.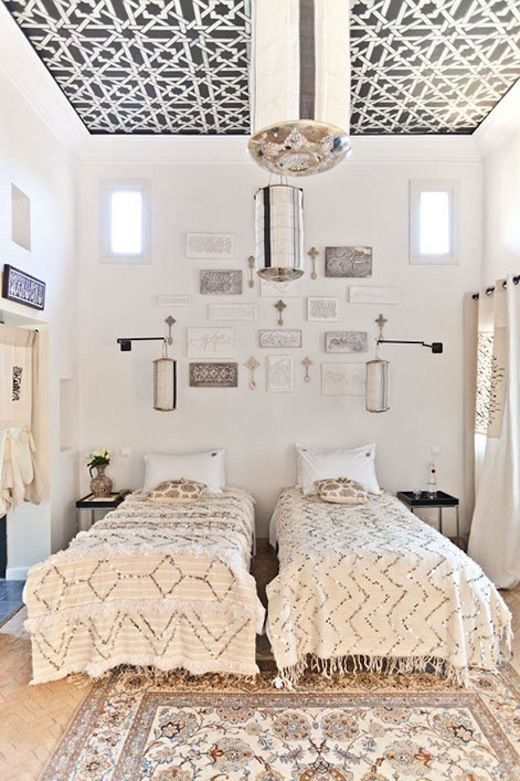 Moroccan textiles are an exceptional way to add pattern to a room.  With diamond and geometric shapes present in many Moroccan rugs they can be part of a room's strong architectural details.  And in a minimalist space like this reading nook, a Moroccan rug can be all the detail a space needs.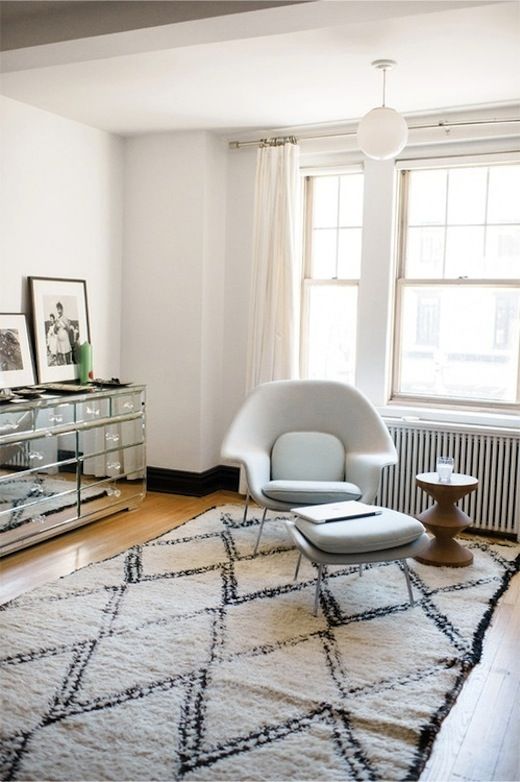 The diamond pattern even extends to Moroccan wedding blankets.  These delicately woven coverings were once part of a bride's dowry. Now they've crossed an ocean to be included in interiors where sparkling textiles add to the look of our most comfortable rooms.  They look lovely draped on a bed as a coverlet, or even hung behind the bed frame to create a makeshift headboard.  Like most Moroccan wears, every wedding blanket is made by hand, making each one a unique piece of art.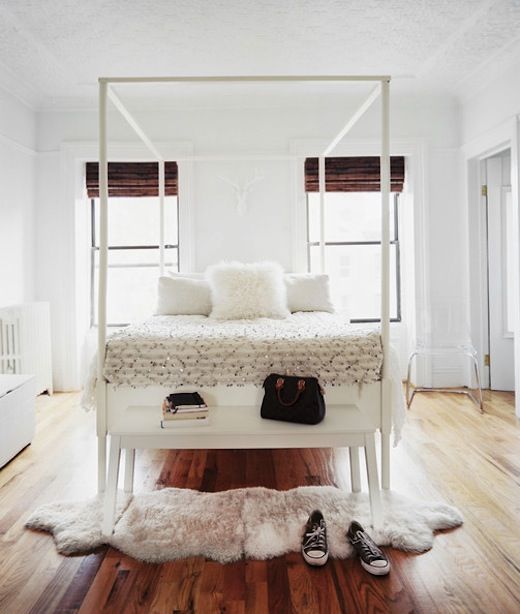 One of my favorite Moroccan pieces is the Beni Ourain rug.  Made from un-dyed wool, these rugs are rich in organic details.  In a sophisticated black and cream color palette they have a timeless appeal, and can be used anywhere – living room, bedroom or home office – to a stunning effect.  With hundreds of years of history going into each handmade piece, these rugs are sure to add the depth and mystery of Moroccan design and craftsmanship to your interior.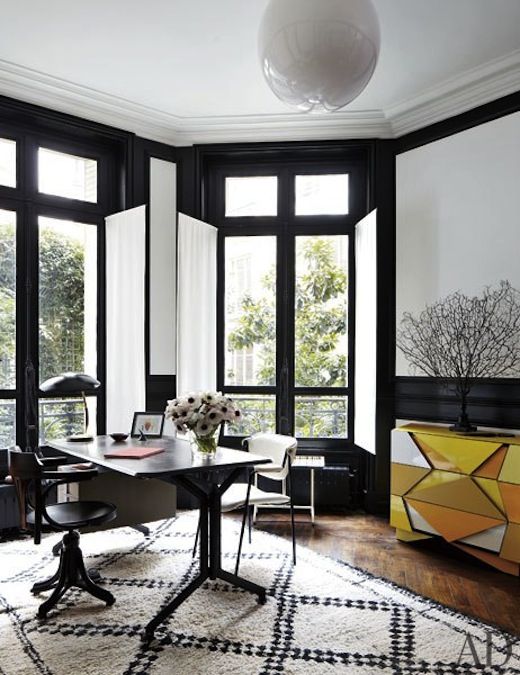 Beni Ourain rugs are thick and heavy as they were originally crafted as sleeping rugs.  Weary travelers would wrap himself in the rug and protect himself from the cold.  Now these heavily piled pieces add warmth to stark wooden floors in modern interiors.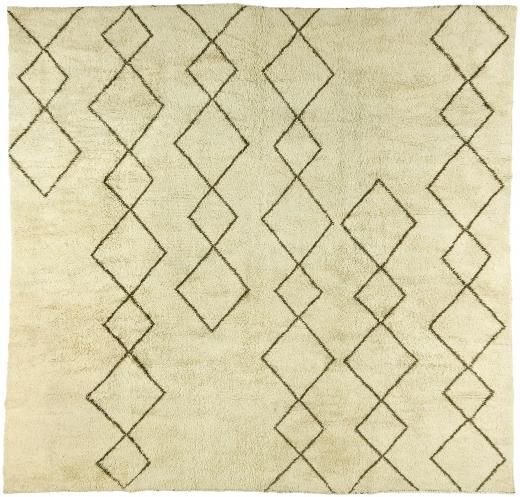 As you look closely at each rug you will see slight imperfections.  That is a result of the tireless handmade workmanship that went into each one of these pieces.  The handmade details give each rug a unique character.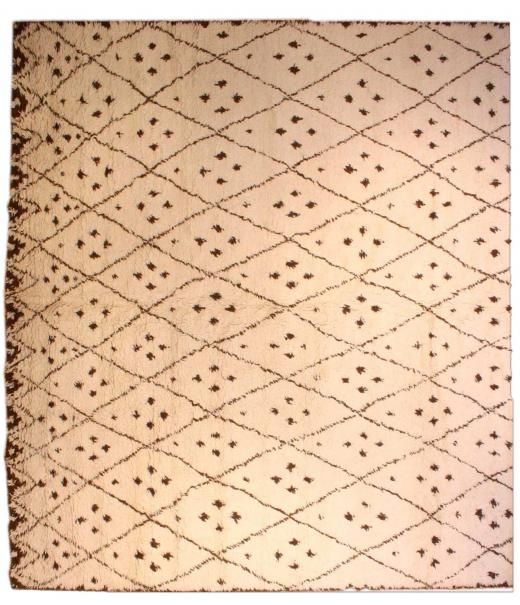 While many Moroccan rugs are cream and black, you will discover beautiful dyed rugs as well.  This rug in brown and blue is wonderful for adding color and culture to a space.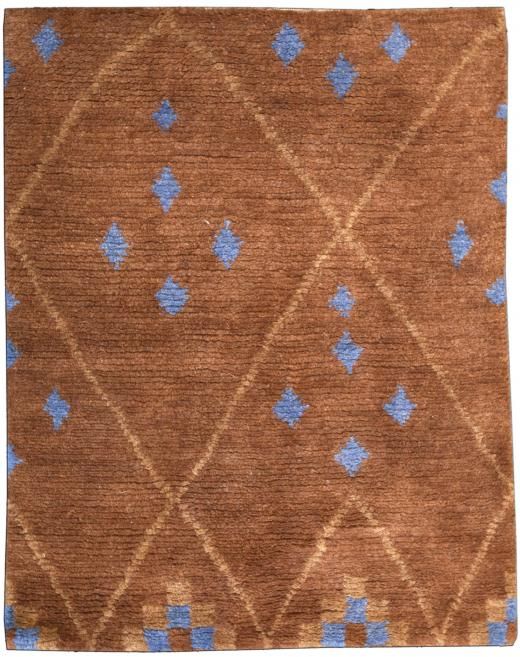 Diamonds fill in this rug's landscape.  The pattern is remarkable, and sure to stand out in any room.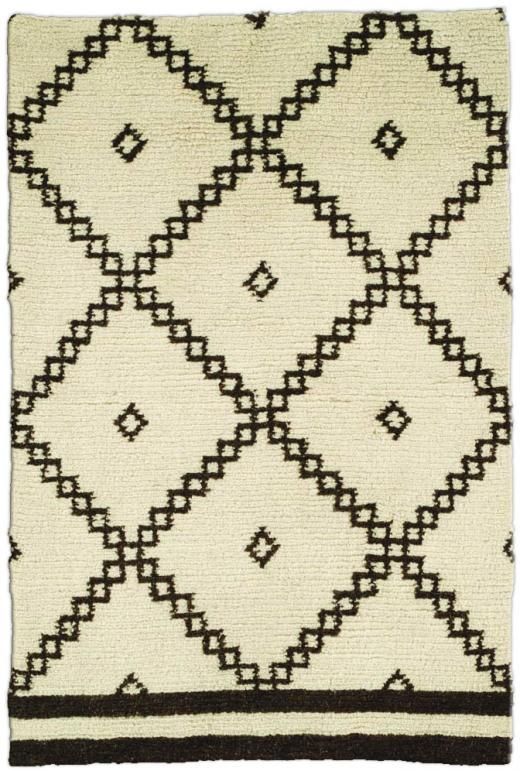 To add unique Moroccan details to your interior, explore the Moroccan rug collection at Doris Leslie Blau > https://www.dorisleslieblau.com/moroccan-design-and-weave-rugs
By Jeanine Hays (http://www.aphrochicshop.com/)