DLB excels at challenging designers to take an excursion beyond their usual customizations in creating never-seen-before rugs.
In return, we await their challenges!
Just like our antique rugs, we hope every custom rug brings a bit of soul to each room.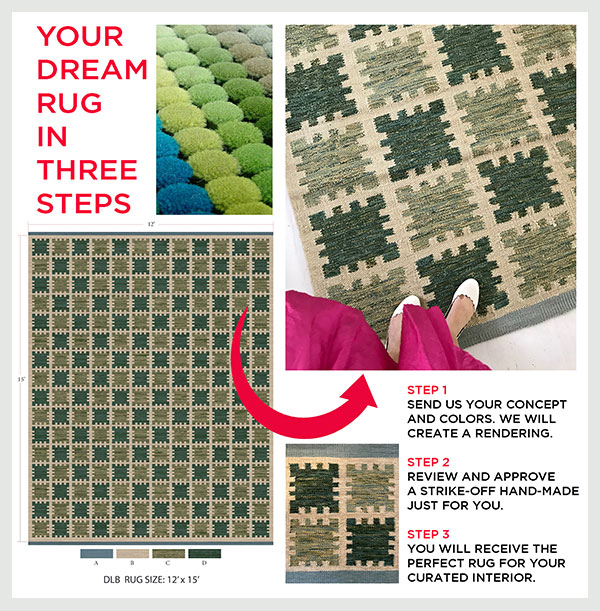 Our exquisite collection of contemporary rugs contains pieces of all sizes and patterns. However, some interiors call for a more personal touch. Those looking for unique pieces of decor will be delighted by our wide selection of designs and materials, completely customizable in order to suit your needs. Choose from hundreds of different shades of color available, and if you find yourself in lack of professional advice, our experienced staff will always be happy to help. We can provide our clientele with runners and area rugs in all shapes. In addition to the custom and bespoke carpet choices, we also have a diverse selection of new rugs and carpets available.
Custom Area Rugs
Our custom and bespoke rugs are made of the highest quality materials available, such as silk, cotton, or wool, among many others. The shape and size of the custom rug depend entirely on you, making our custom rugs a great addition to even very small or large interiors. We provide professional assistance and expertise throughout the entire creative process in order to meet the expectations of our clients.  We also offer our clients the possibility of choosing what type of pile their custom rug should have. Custom rugs can have a cut pile, looped, high and low piles, accompanied by a wide range of different textures, such as Moroccan weaves, shaggy textures, and various types of flat-woven rugs.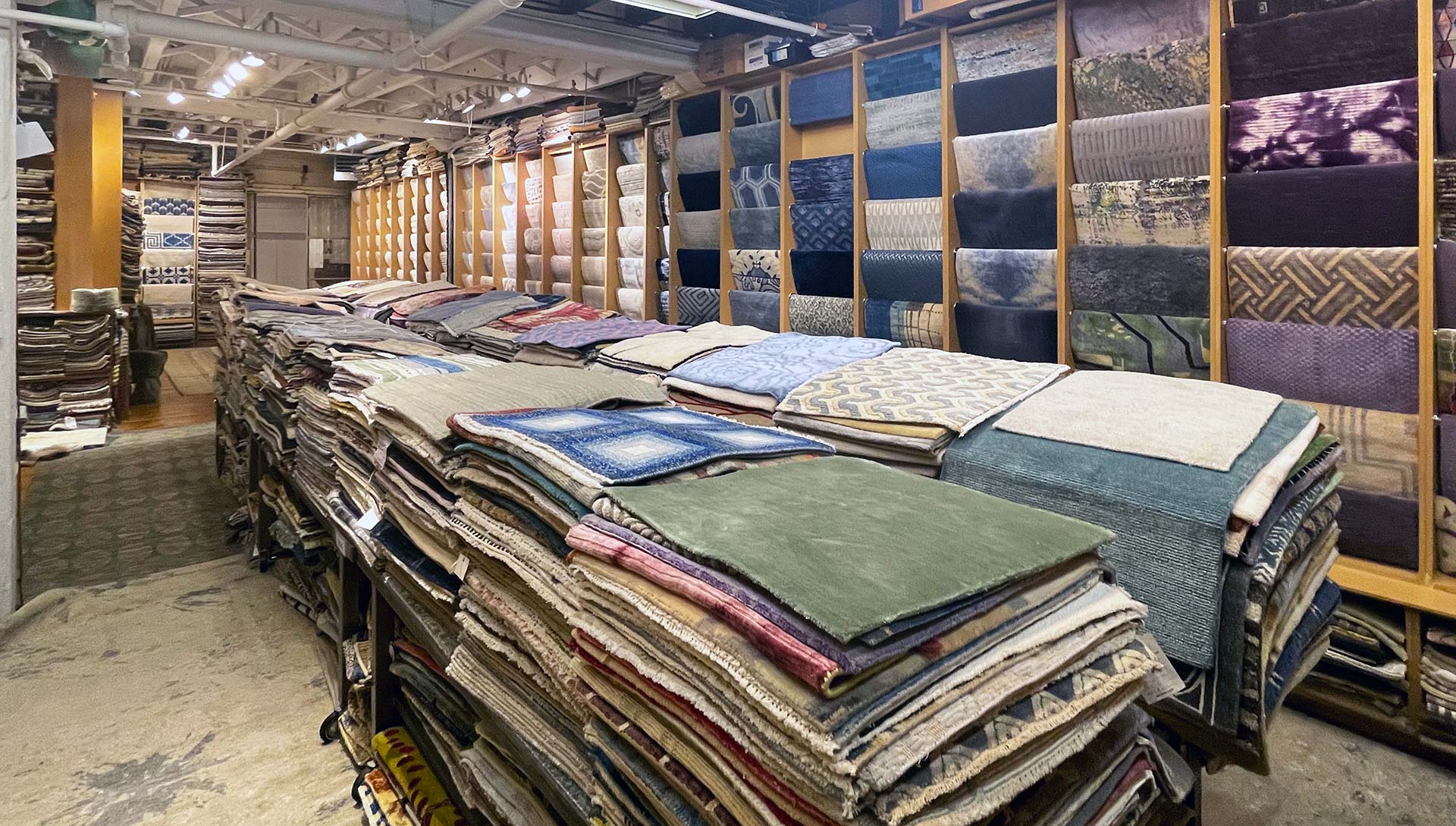 All custom area rugs designed at Doris Leslie Blau are handmade with great care, using traditional techniques, passed on from generation to generation. We only trust the most talented artisans with making our custom rugs, in order to ensure that the final will be of the highest possible quality.
Let us not forget about the most important aspect of any custom rug – design. Doris Leslie Blau provides an impressive choice of various patterns and designs, which can be used to create a perfect custom rug. Many of our carpets were in fact designed by the top names in the industry, such as Mariette Himes Gomez, Amy Lau, Eskayel, Miles Redd, Bunny Williams, Cullman & Kravis, Carey Maloney & Hermes Mallea of M (Group), Brett Beldock, Buzz Kelly, Gabhan O'Keeffe, Ike Kligerman Barkley, Albert Hadley, Lucca & company, among many others.
The dedicated staff at DLB is continuously exploring new pile lengths and textures for nearly all of our designs. Whether we are making a high-low, hand-tufted, or flat woven rug, we continually encourage our clients to collaborate with us as part of our team of designers, textile artists, and factories to locate the correct fibers and techniques for the design patterns. Selected with the most excellent care, the custom artisan rugs are made to highlight the beauty and integrity of the natural materials and are individually crafted to the premier standards. Capture the unique personality of your house.
Bespoke rugs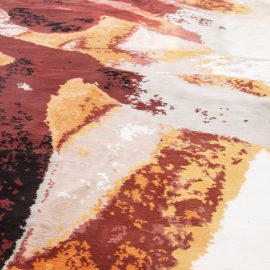 Bespoke rugs can draw inspiration from traditional rug designs and relevant works of art. Even then, they sometimes contain a modern twist, either in a pattern or color palette. We produce bespoke rugs inspired by antique carpets from the world's greatest weaving centers. This includes Persian Tabriz, Turkish Oushak, or Indian Amritsar, among others.
Doris Leslie Blau recreates the works of the most acclaimed Modernists from the first half of the 20th century. Figures like Märta Måås-Fjetterström, Barbro Nilsson, C.F.A. Voysey, Ingrid Dessau or Paule Leleu have entirely changed the image of the world design. Their projects and many more can become custom printed rugs or custom woven and also custom-designed rugs. There is no limit to what we can achieve with an astute customer who has a vision and is willing to fulfill it. Every bespoke rug is entirely adjusted to the customer's needs and liking in terms of size, shape, material, coloration, style, and pattern. By doing so we provide you with top-notch floor coverings that will withstand years of usage without grave signs of wear of damage, and will surely be with your family for generations.
Custom area rugs will surely provide exceptional vibrancy and life to any room.