What comes next might still start in Silicon Valley…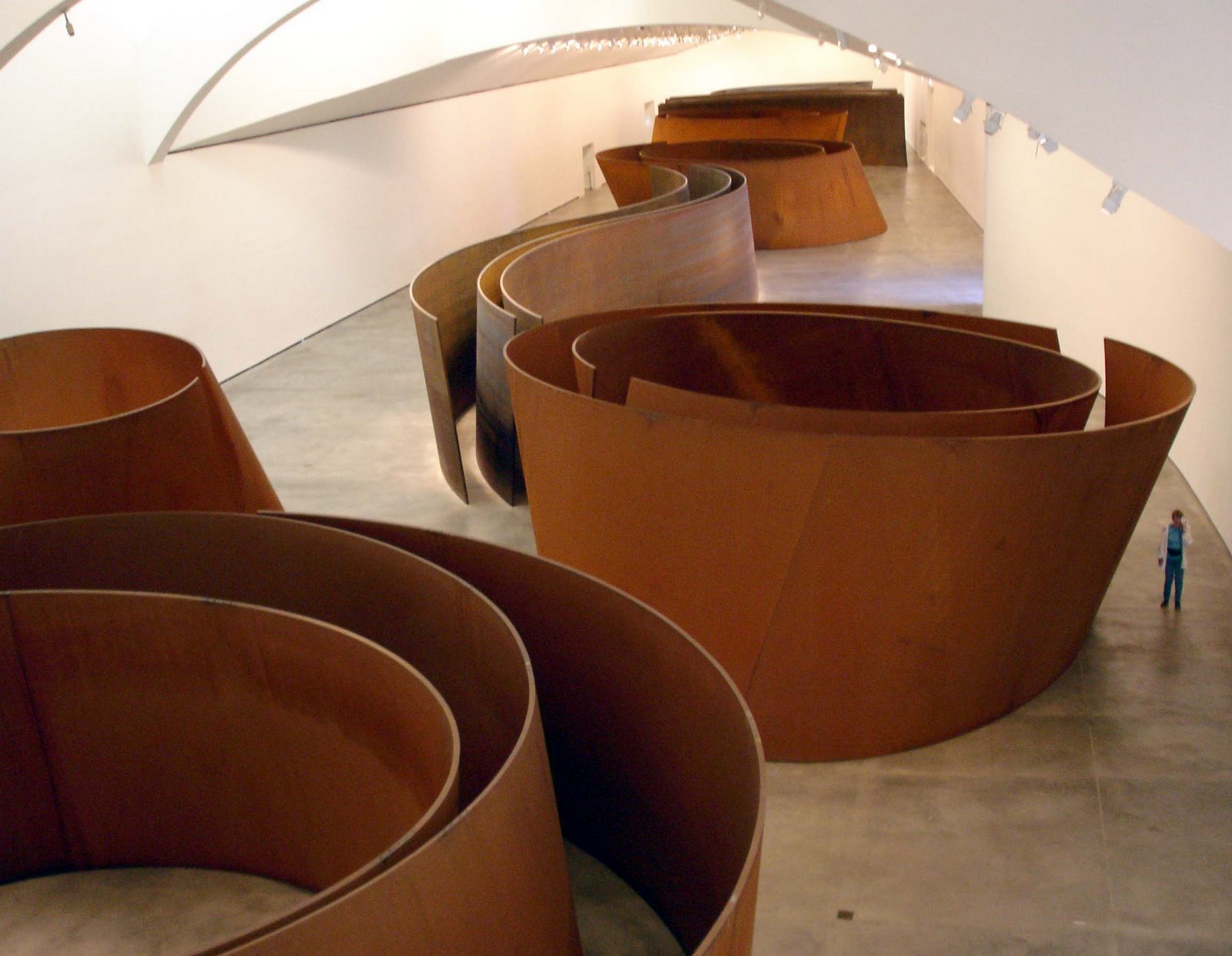 Industrial designer Yves Béhar got the star treatment in this month's Vanity Fair. Usually VF reserves its splashy photo spreads for celebrities and British royalty, but this month they chose to highlight one of the Bay Area's most interesting and disruptive makers.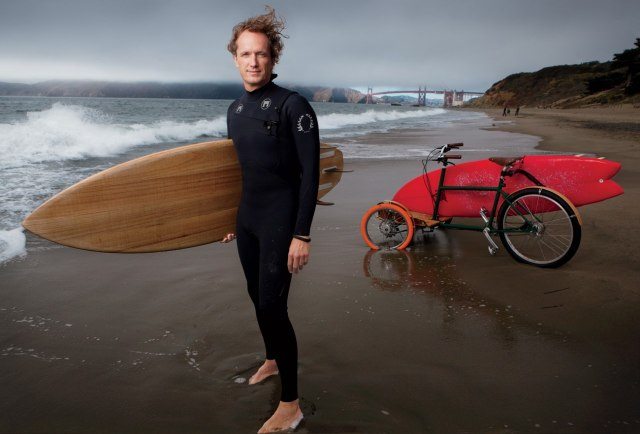 He certainly deserves it. Béhar's work is unique in an industry where the Apple aesthetic (and poor mimicry of it) dominates: In Device Land where pure minimalism, or worse, plodding functionality, are typical for technology, Béhar was the architect behind the ornamental Jawbone earpiece, the sinewy Up fitness band and the stunning and eco-friendly Sayl chair for Herman Miller.
The unifying theme in Béhar's portfolio is its sensuality. His objects have curves and texture that make them appealing and tactile. They aren't reduced merely to their function, they have character – a sense of humanity, you could say. Humans aren't ever reducible to mere function, we're never void of character – why should our products be? Or, for that matter, our interiors?
In his own home, Béhar told SFGate he plans to put in polished concrete when he remodels so that his children can skateboard inside. While bringing a street sport indoors definitely isn't for everyone, Béhar's personal and professional devotion to delivering the unexpected in concert with superior functional advantage are design precepts from which everyone can benefit.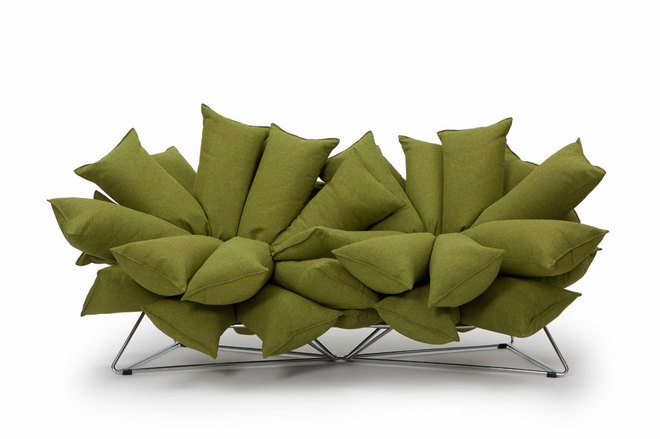 Executing a post-minimalist interior design isn't something that can be condensed to simple steps or must-have items. However, there's no shortage of artists out there building stunning furniture and textiles that fit the bill. The Hanabi Sofa by Motto Wasabi is one of my favorite examples at the moment. I also love Elisa Strozyk's malleable wooden rugs, and Ammar Eloueini and Marc Fornes' honeycombed corian screen. These items are totally dissimilar except that each insists we pay attention to its essential structure and each challenges the Platonic model of what a sofa/rug/screen is supposed to be.
It's difficult to talk about post-minimalist interior design because the term hasn't been strictly defined yet. For more direction, we can look to the art world where the term is most closely associated with process art, that is, the artistic movement where the act of making or building is considered part of the art itself, not simply the end object.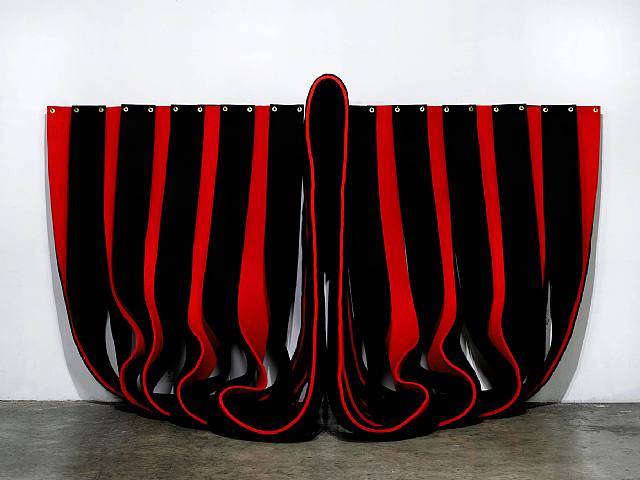 Another renowned process artist, Robert Morris made the untitled work above, which was on display at the Sonnabend Gallery some years ago. Made with heavy-duty felt, the work was folded and tangled then hung, allowing gravity to determine its shape. The process starts over every time it is moved, so the work is always changing.
Naturally, we might require a little more stability in our home design than Morris' impermanent felt work, but the exciting thing about Béhar, Strozyk and artists like Serra and Morris is they push the boundaries of long-established expectations for objects, textiles and forms and deliver up something beautiful.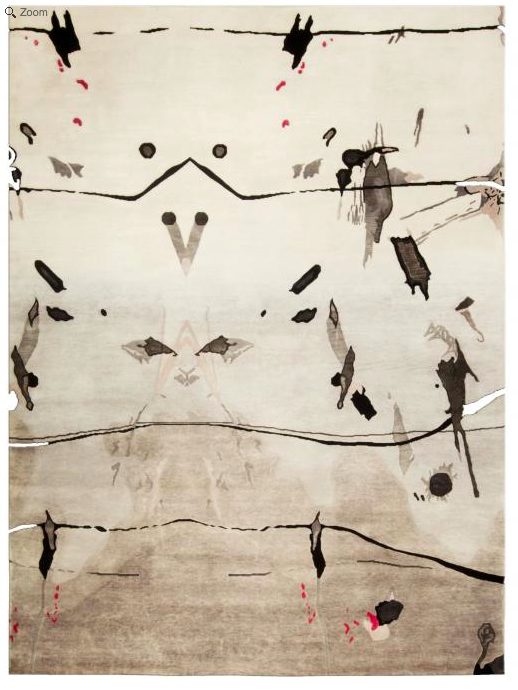 DLB has wide-ranging contemporary and designer collections. The Eskayel Splatter rug above is a wonderful example of a piece that challenges traditional standards for textile design with its unprecedentedly high knot count that affords a watercolor-like weave – more like a painting than a rug. DLB's bespoke collection  is also an excellent place to search for visionary creations.