Hello, is anyone out there who still has not heard about Beni Ourain rugs and their other textile cousins from Morocco? We've prepared 5 reasons to convince you to Moroccan rugs, however after seeing one with your own eyes, you'll surely find many more!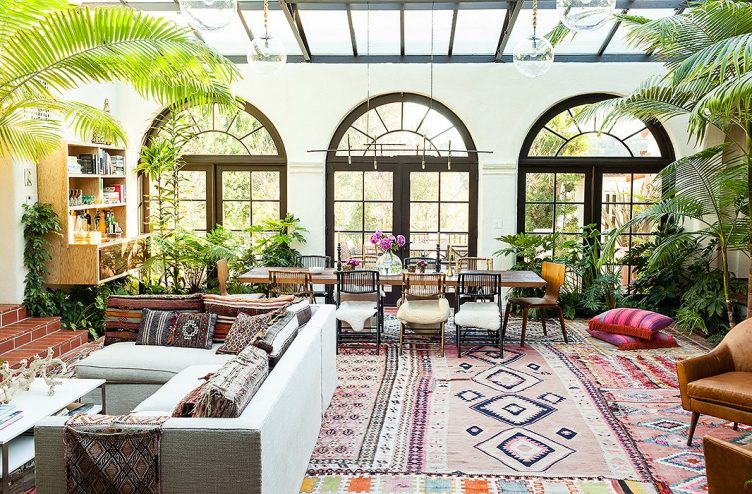 1. Versatility of Moroccan Rugs
Classic Beni Ourain Moroccan rugs are characterized by a minimalist design that suits any decorating style – no matter if we are talking about a Scandinavian cozy cottage, a free-spirited boho interior or a minimalist loft. The most well-known and recognizable pattern of these oriental beauties in the Western world is probably an allover trellis of quite large, laxly executed diamonds rendered in dark brown or black against the ivory background.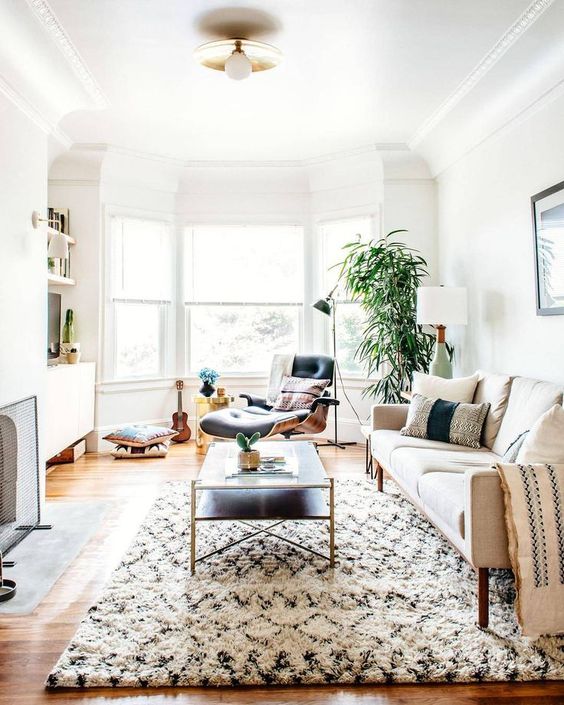 Though the motifs seem to be woven carelessly, the truth is very different. Every little imperfection is purposeful and it is supposed to express the humility of the weaver who tries to covey that nothing in life is perfect, except from God. Charming, universal and saturated with meaning, these Moroccan carpets are truly timeless and will easily fit into any interior arrangement!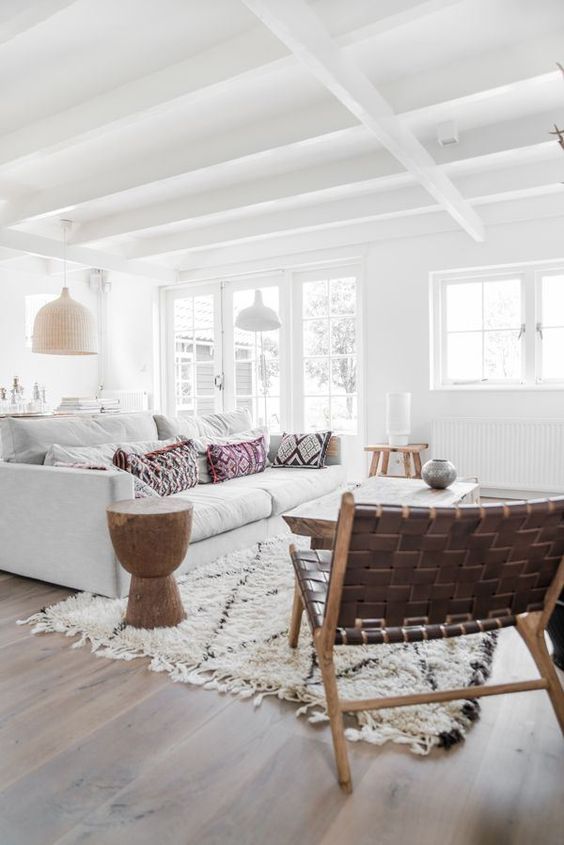 Editor's choice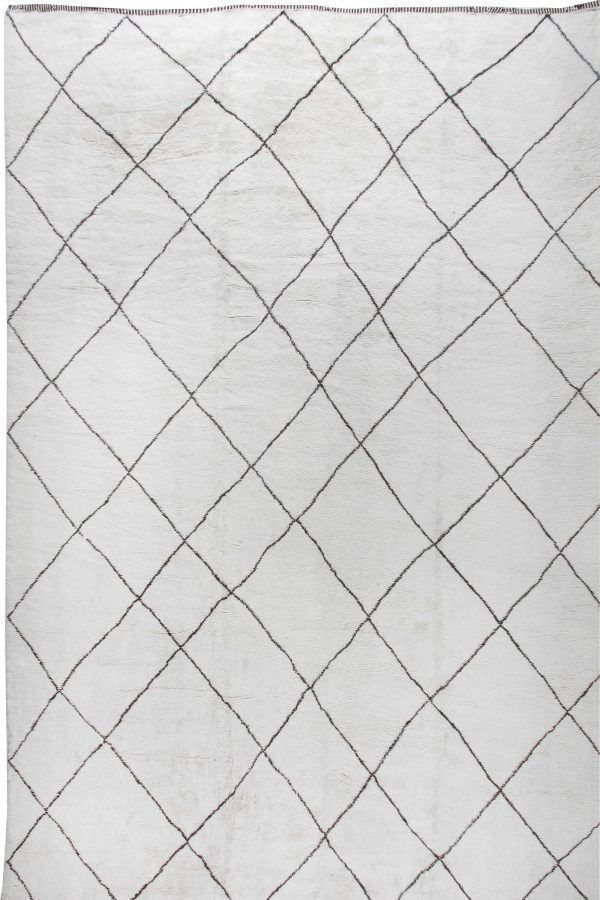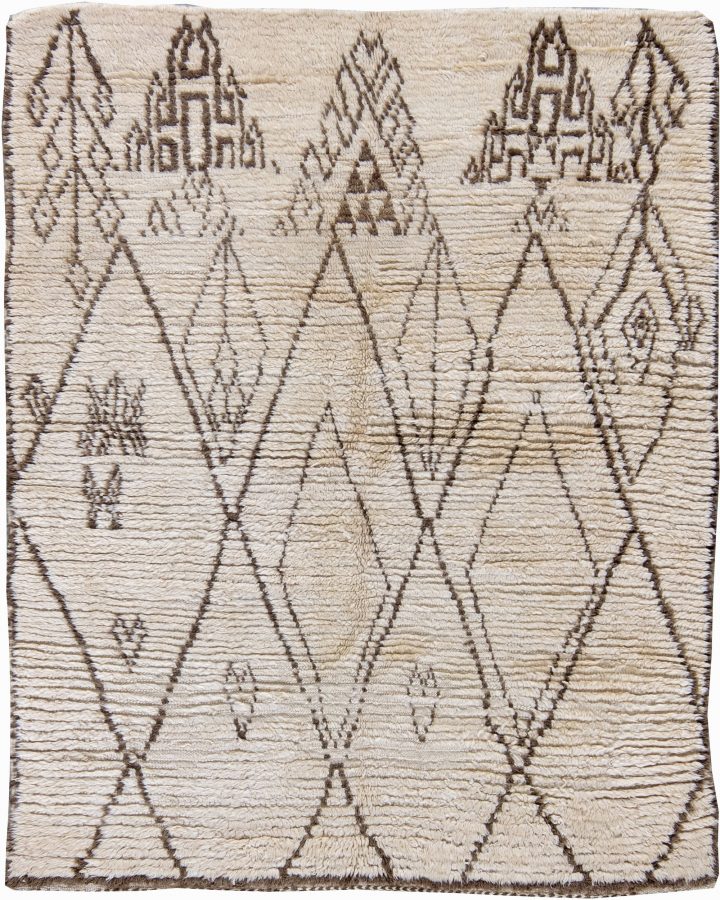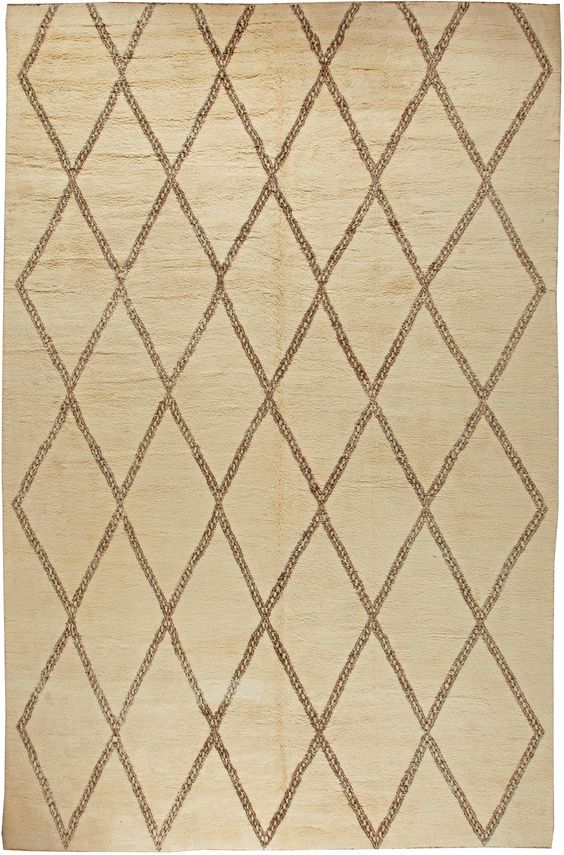 2. Soul of Vintage Moroccan Rugs
Vintage rugs are small pieces of art that will only increase in value over time. Beni Ourains can boast not only great design, but also history. Roving Berber tribes for centuries inhabiting the Atlas Mountains and their surroundings, in particular the range called Riff near Taza, have developed extremely distinctive art forms in the process of adjusting to the asperous conditions, including the beautiful and practical craft of rug making. Their style was so unique that this particular group of carpets was distinguished from other types of weaving from Morocco and given the name after their makers.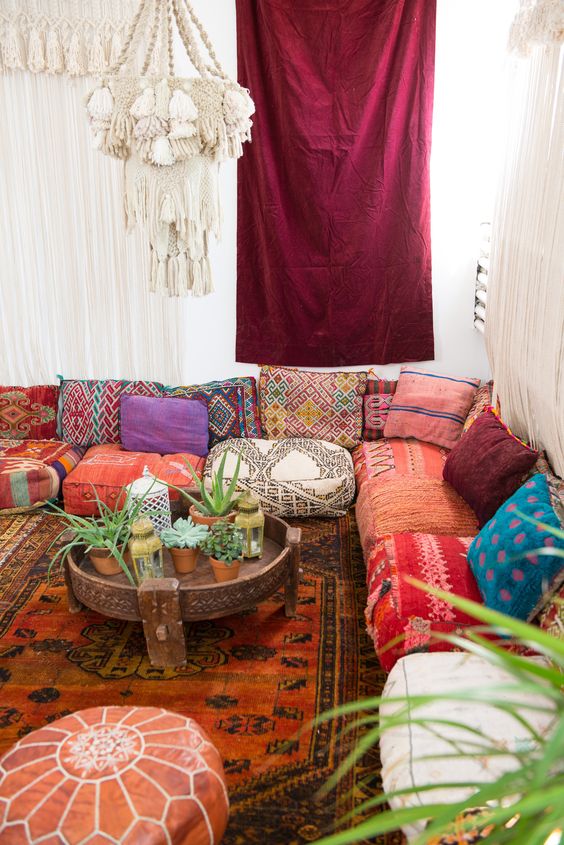 The 17 tribes that make up the Beni Ourain collective for generations have mostly been preoccupied with sheep herding – the source of excellent, high grade wool. This largely contributed to the quality of their textiles which was crucial for the good preservation of heat and the protection from wind and sand.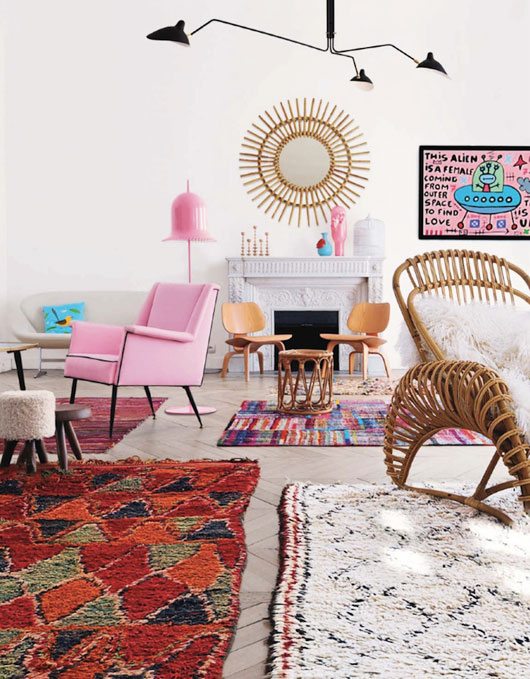 Originally, these Berber rugs were used as bedspreads, blankets and covers rather than decorative elements, thus they were usually distinguished by the thick, soft and comfortable pile. However, knots have always been tied accordingly to the singular rug's purpose which have varied along with the pile height. A purchase of an original Beni Ourain rug is an investment that will imbue any contemporary décor with a heart-warming touch of a genuine ethnic craft.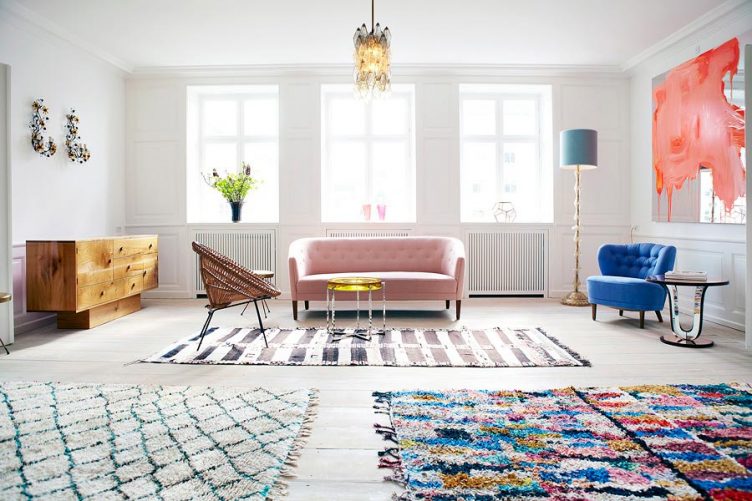 3. Hygge and Moroccan Rugs
Although the concept of Hygge comes from Denmark, it has a lot in common with Moroccan rugs! The Danish life philosophy promotes drawing happiness from little things, and puts comfort above all. Moroccan Beni Ourains are most commonly found in the shaggy version – they are soft and hairy.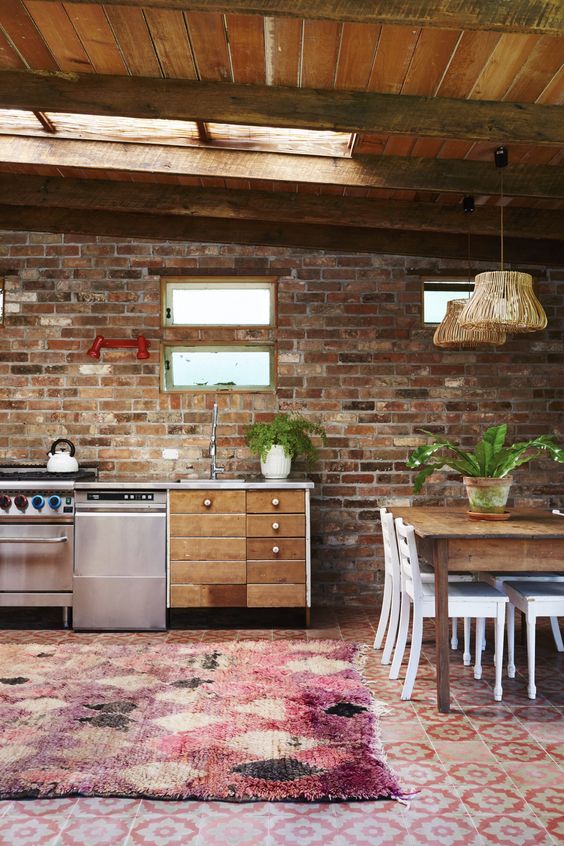 When you walk on one, you may imagine how it would be to walk on a cloud. Their downy texture introduces a 'home factor' into the room, something that makes us feel snug, warm and cozy. An absolute must-have for industrial interiors and lofts!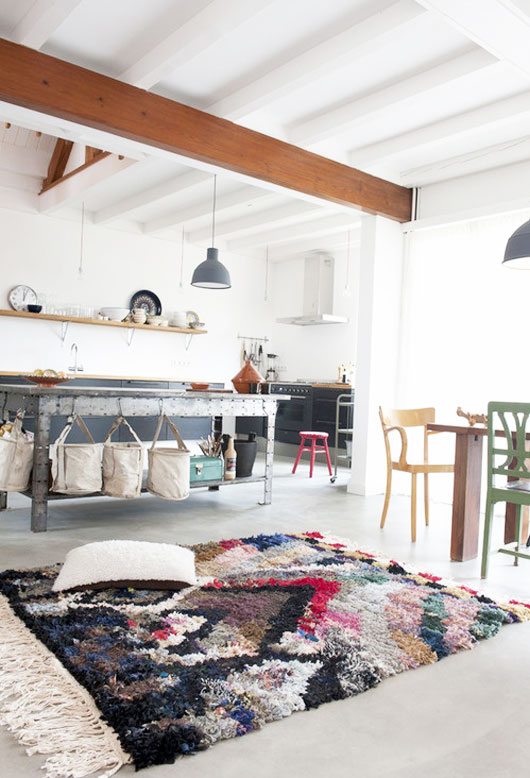 Editor's choice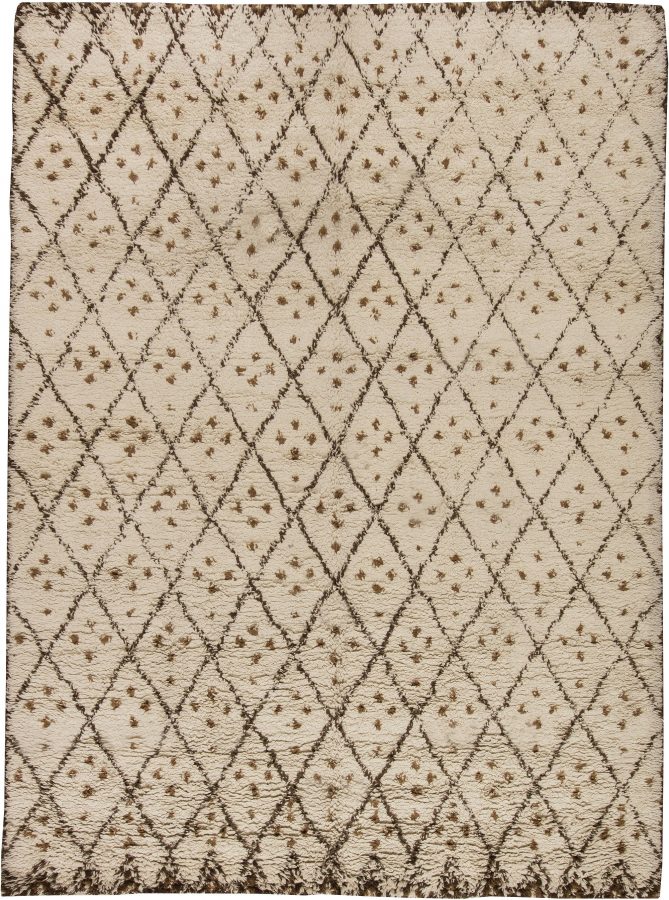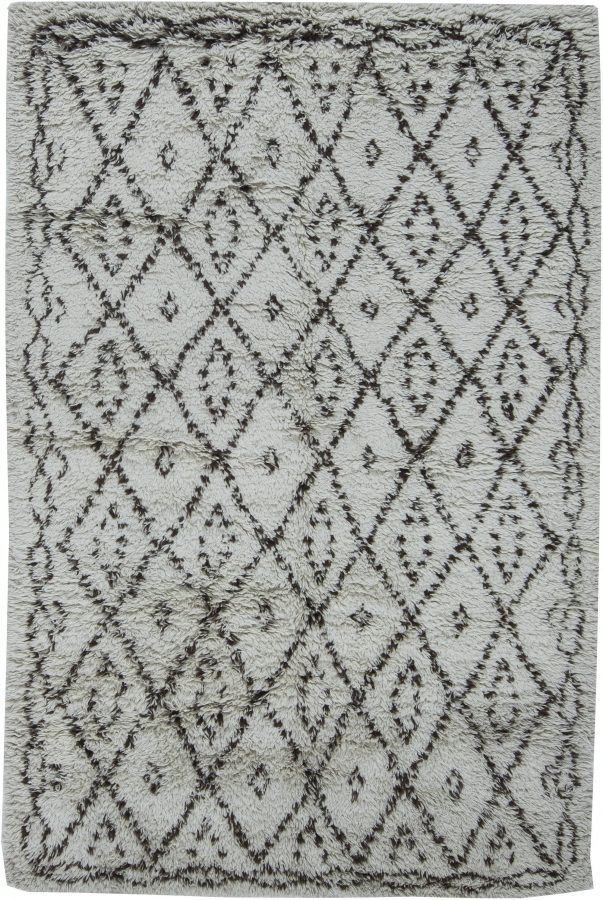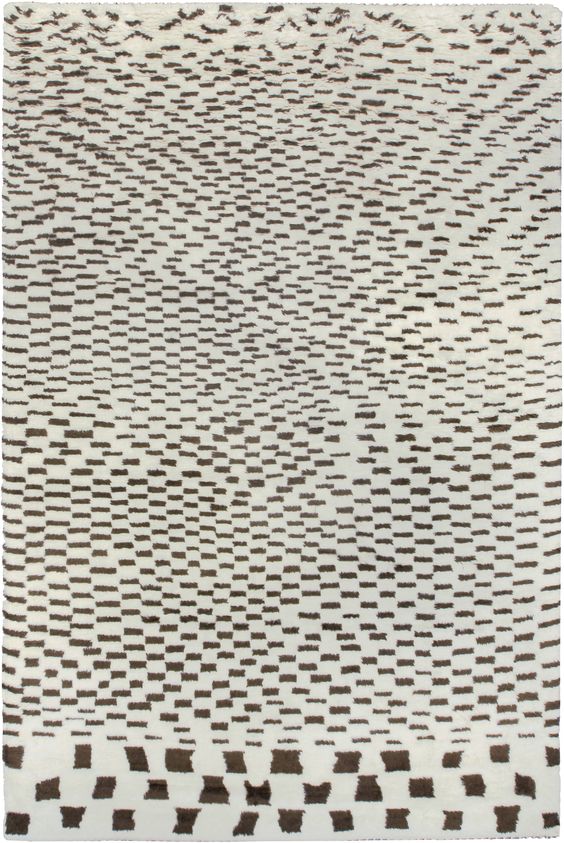 4. Moroccan Rugs in Children's Rooms
Another famous and absolutely amazing type of Moroccan floor coverings next to Beni Ourains are Boucherouite rugs. In many ways they resemble Beni Ourains – their designs are simple and geometric while their piles soft and fluffy. First thing that sets them apart is the method of making. Traditional Boucherouites were in fact rag rugs made from the leftover scraps of fabric, and constituted a fantastic and resourceful way of recycling.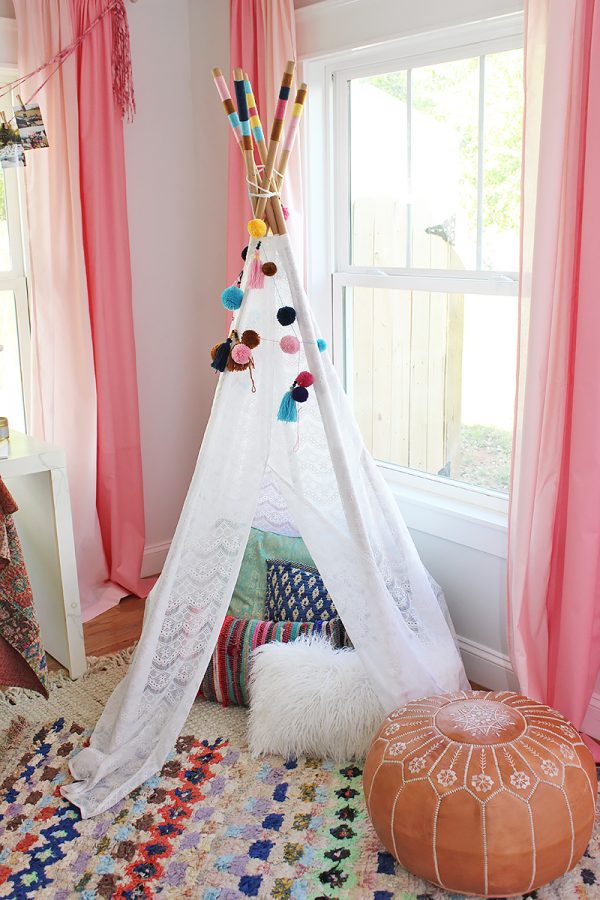 It resulted in yet another distinction from the toned and neutral Beni Ourains – Boucherouite rugs comprise all the colors of the rainbow! Today, Berber women continue the tradition, crafting the rugs in an eye-popping array of colors and wild patterns. The colorful version of Moroccan rugs is perfect for nurseries and children rooms. Little ones will absolutely love Boucherouites! The creative patterns and vivid colors lend an imaginative feel to a playful space.
Editor's choice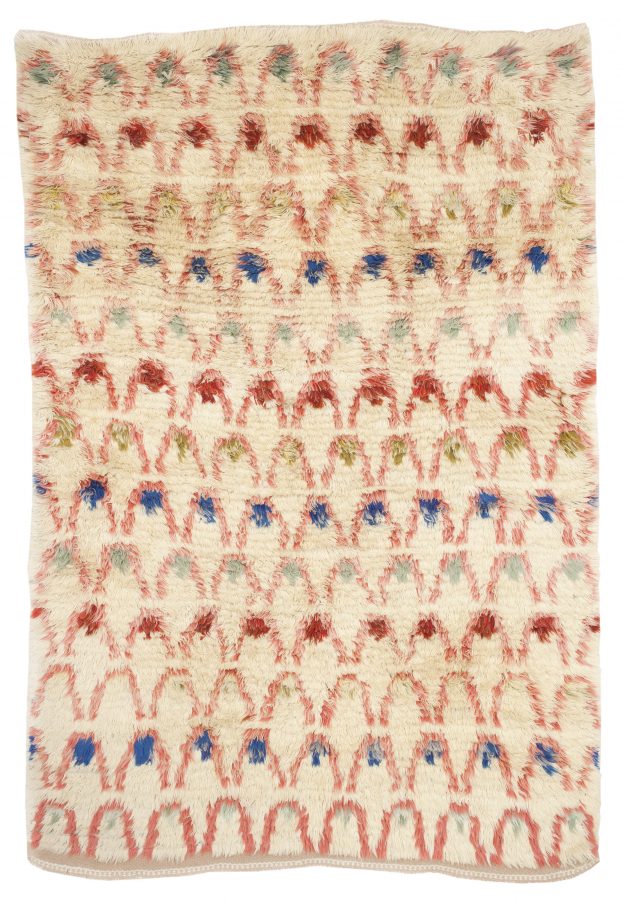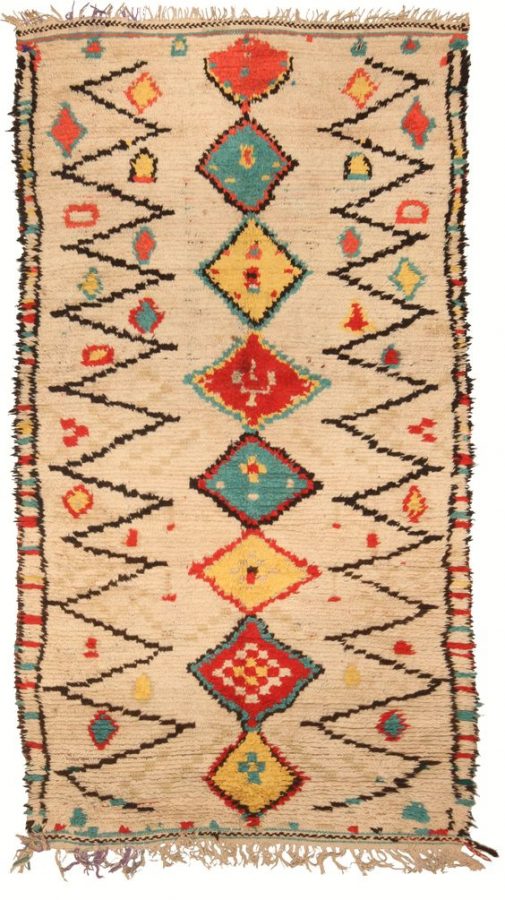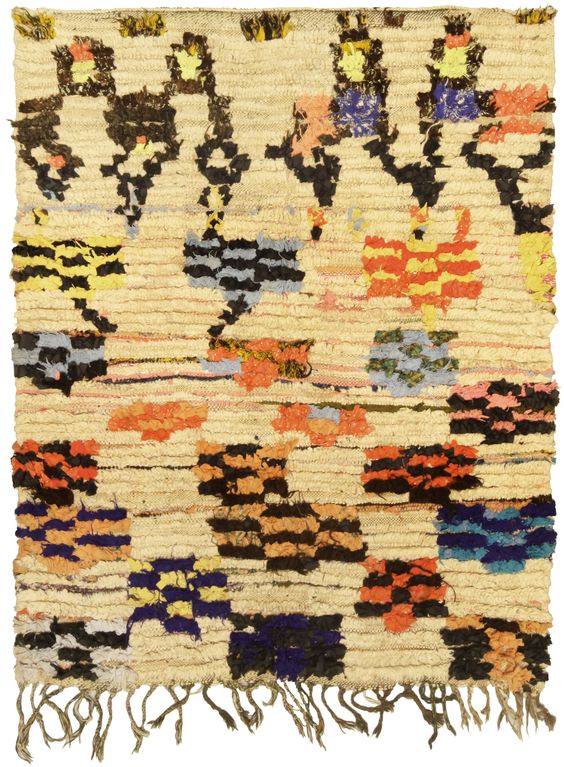 5. Timelessness of Moroccan Rugs
Moroccan carpets have years of history behind them yet they remain at the forefront of the world's favorite interior design elements (which can be clearly seen on, for example, Pinterest). What's more, their never-passing elegance goes hand in hand with quality.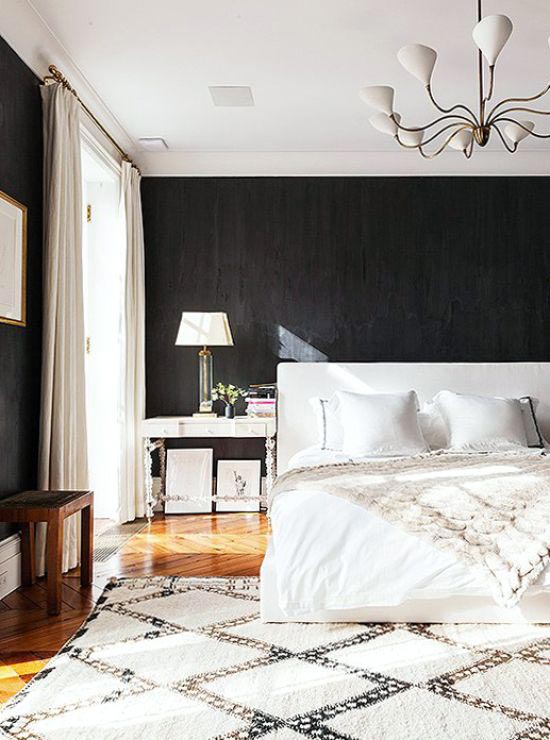 Thanks to being made of good wool they are resistant to dirt, and can be relatively easily cleaned. Thoroughly hand-knotted in accordance with centuries-old techniques, these Berber wonders are characterized by firm structure and durability. If properly maintained, they may serve their owners for generations without any signs of wear, pleasing the eyes, hands and feet with their alluring texture and minimalistic designs that will ever remain in vogue.
Doris Leslie Blau can help you find the right Moroccan rug. We have a large showroom in New York City plus online catalogs and supplementary information. For help choosing a product for your needs, contact us online or call 212-586-5511.