Bathroom is the most intimate and secluded space in the whole house which has the biggest potential to become your favorite place of relaxation. All you have to do is to abandon the cold and sterile vision of naked tiles and read on to find out which accessories will help you transform it into a genuine SPA resort. Enjoy!
Indoor Jungle
Although the year of Greenery is behind us, having plants in the bathroom is a trend that is going stronger than ever. Contrary to appearances and old-fashion convictions, flowers feel great in a humid environment where they thrive and flourish even longer than in fully lit rooms.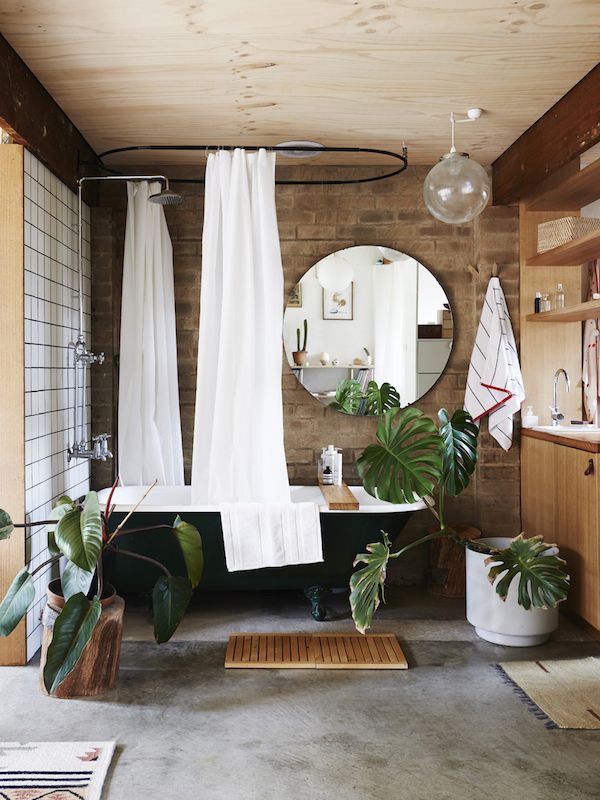 However, wanting to add a bit of recherché charm to the washroom, we suggest exotic plants from the palm family. A big-leaved Monstera Deliciosa or a Canary date palm planted in a pot are now the most sough-after species by the lovers of indoor jungles but the options are plenty! Seeing this chic and minimalistic bathroom with a lush Monstera makes our hearts bloom.

Rustic Feel
Elements in the countryside or farmhouse style can build an idyllic SPA atmosphere, just like natural materials. As mentioned at the beginning of the post, forget the tiles! The more wood the better – on the floor, the bathtub casing or even the sink. You may also explore rattan and concrete that are super fashionable this year – they will work exceptionally well as additives or a part of a bolder arrangement.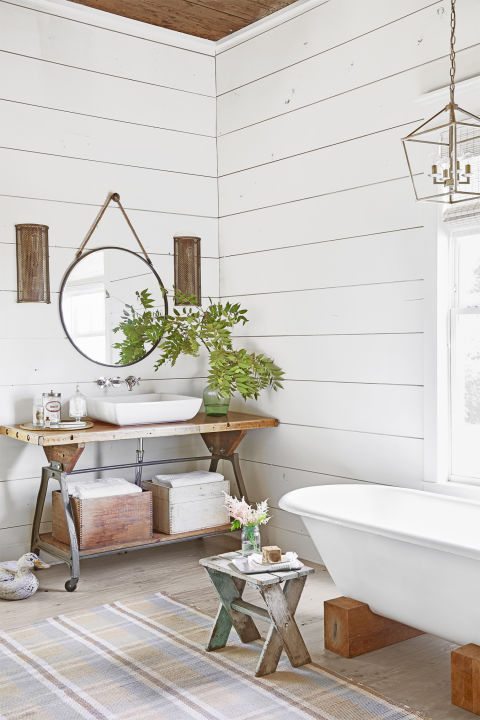 Don't forget the classics like wicker baskets, linen fabrics, muslin curtains or a frameless mirror that reflects the most beautiful object of desire in the bathroom – yourself.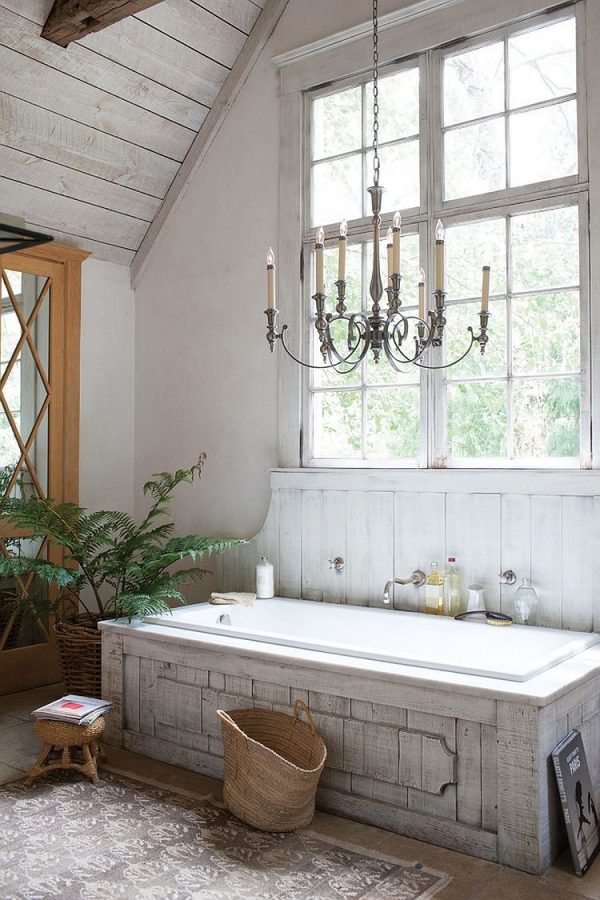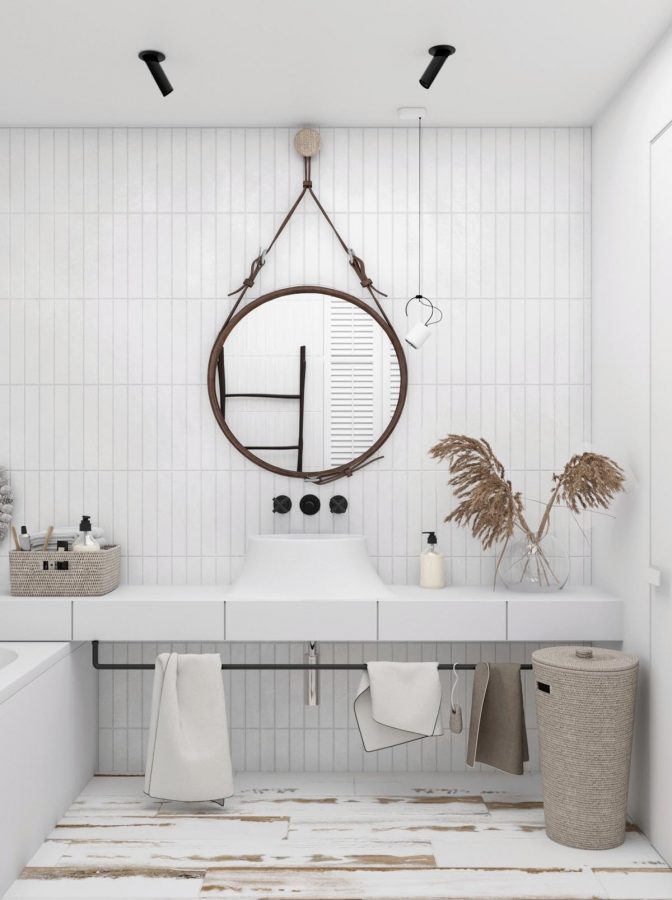 Touch of Comfort
We are absolutely enchanted by the trend for rugs in bathing rooms, and our affection stems from many more reasons than just aesthetic ones. A carpet helps to organize the space, introduces warmth, colors and patterns. If you decide on a cushy rug with a soft and long pile it will not only contribute to the overall comfort but also add a pinch of luxury thanks to the glamorous texture.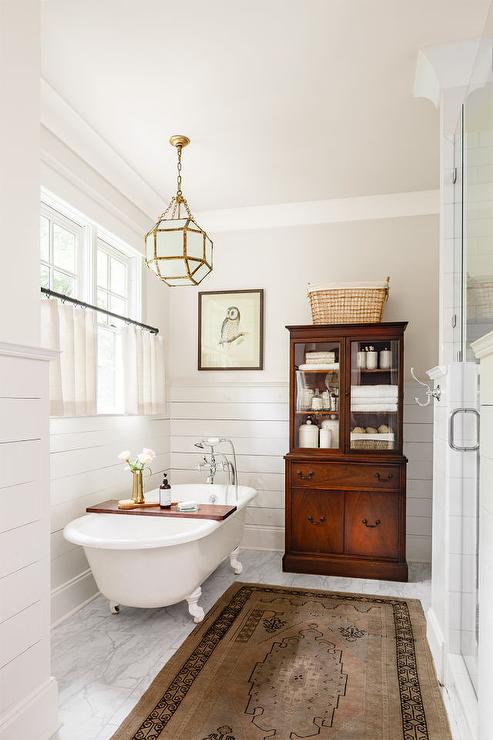 Editor's choice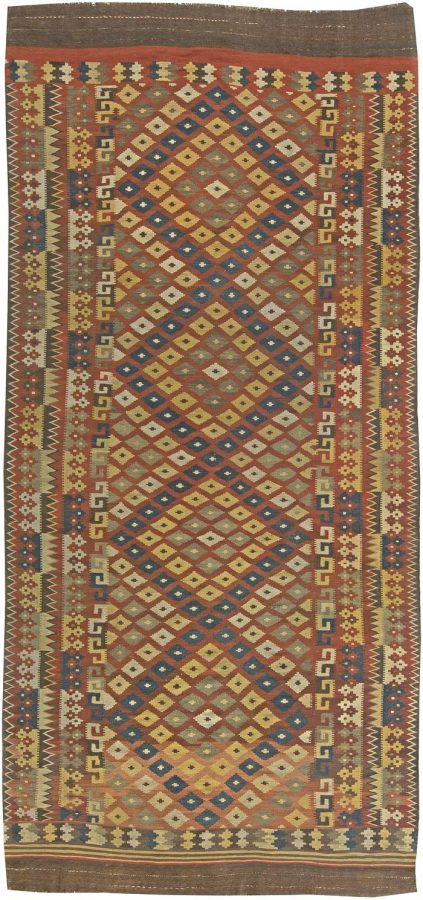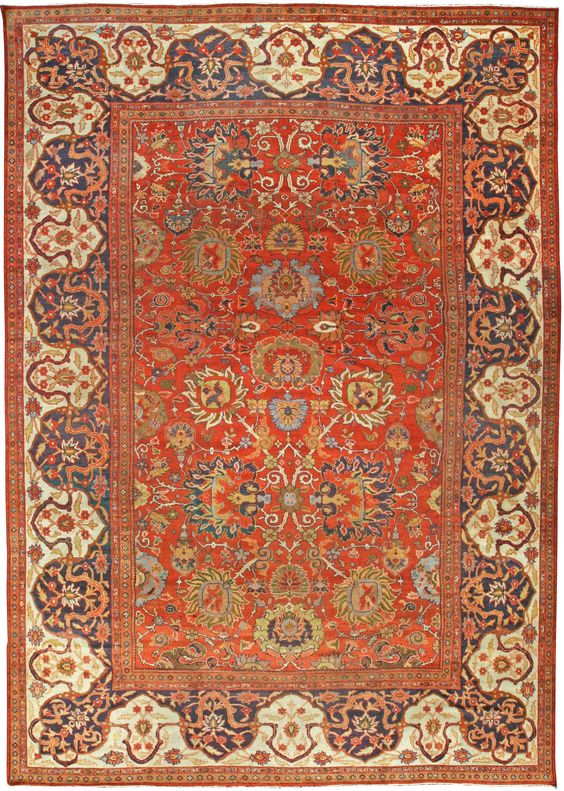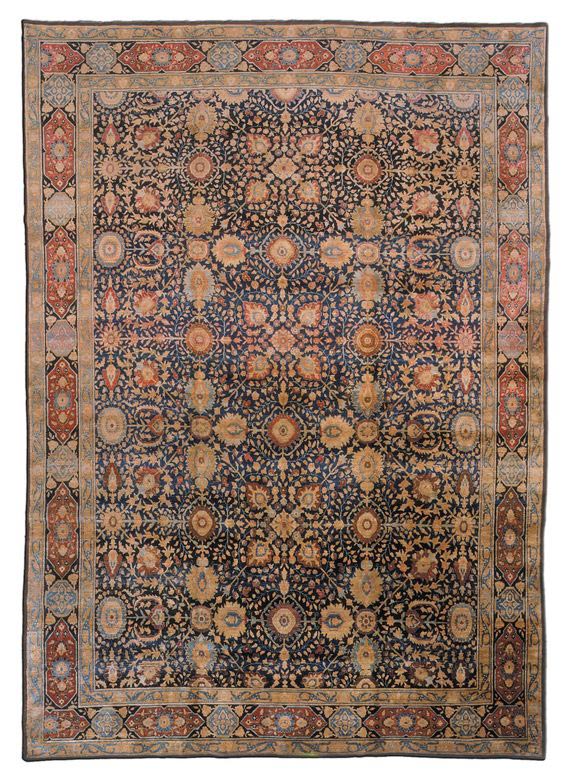 The design of the carpet cannot be too dominant, it is best to match it with the color palette that already resides in your bathroom. This season we recommend the colors of the earth – beiges, broken whites, browns or gentle greens that echo the nature-oriented direction in which the entire design world is stately striding.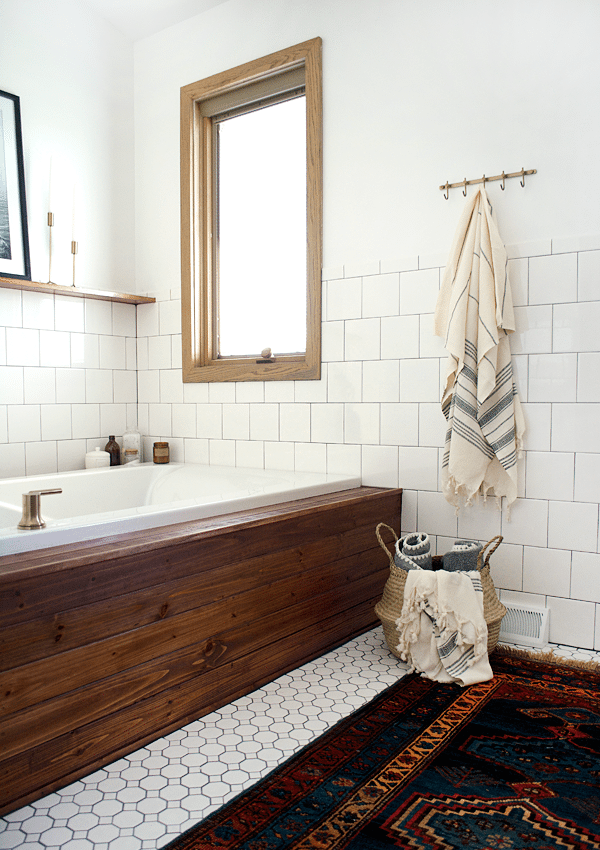 Scent From Heaven
The first thing we notice when entering the room is not the decor but … smell. A home SPA is a place of relaxation, which is why it should, above all, soothe with a beautiful scent. To achieve that you can use a fragrance sprayer but in order to proverbially kill two birds with one stone, opt for scented candles which will be an additional decoration.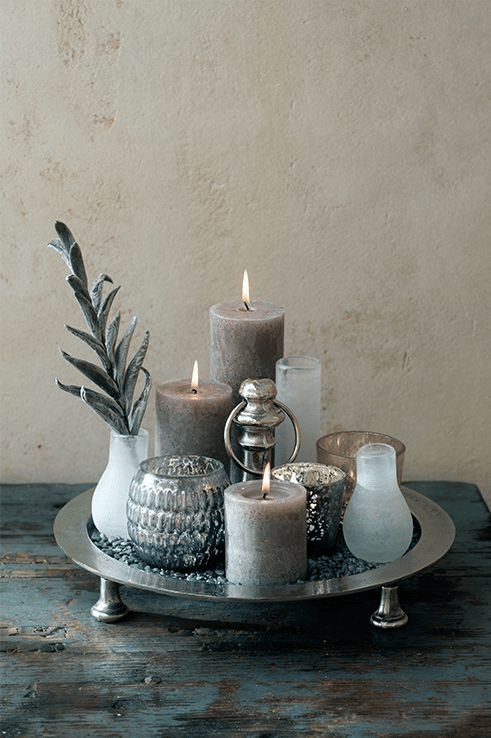 Today you may easily find candles that resemble little works of art and are simply perfect for a creative tray arrangement. Not to mention the blissful effects natural yellow light has on our mood and health! Wait no longer and light it up!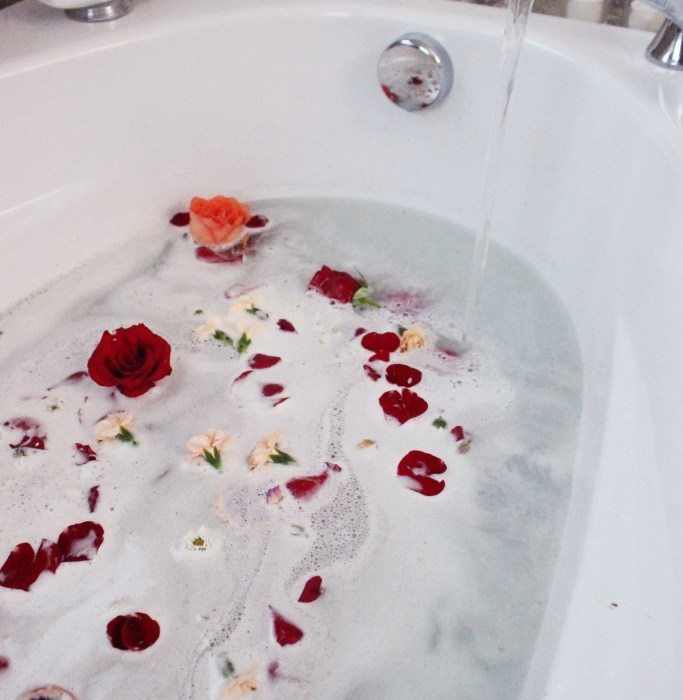 Creative Gadget
Your bathroom, next to being welcoming, relaxing, intimate and beautiful, should also be functional! Don't be afraid to experiment and look for things that will make your daily ablutions even more entertaining. One of the coolest gadgets for the bathroom is a bathtub shelf. You may use it instead of a tray for a candle arrangement, put there your favorite cosmetics, a book or a drink 😉 After all, if you want to relax, you should not limit yourself and totally go all the way!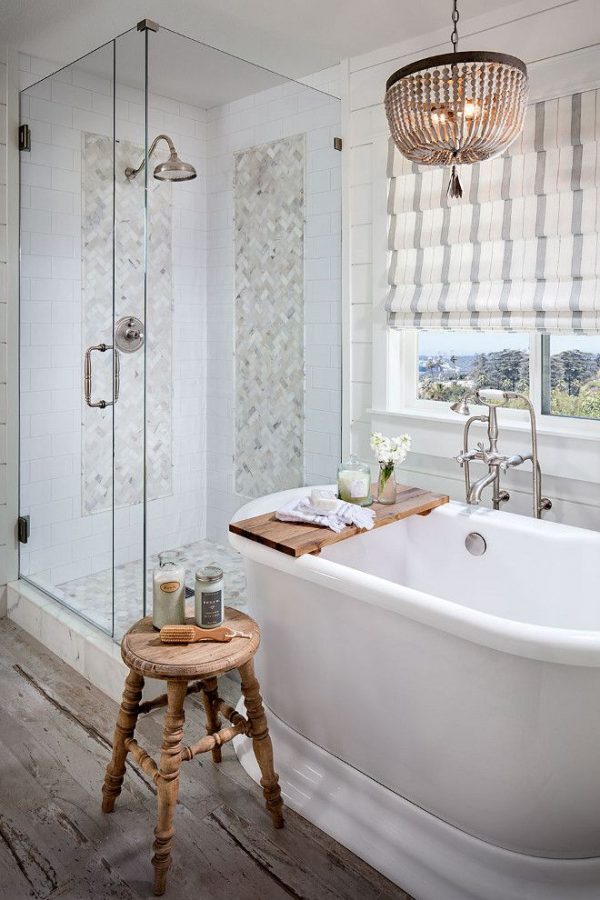 Doris Leslie Blau can help you find the right Persian carpet or oriental rug. We have a large showroom in New York City plus online catalogs and supplementary information. For help choosing a product for your needs, contact us online or call 212-586-5511.