Here's a little round-up of beautiful spaces that use vintage rugs to do what vintage rugs do best: lend design foundation, boost color and texture, and bring soulfulness and a sense of tradition into our sterile, over-manufactured modern world.
There are some commonalities among these interiors, but not as many as you might think. Vintage rugs are versatile – they have a way of working within many aesthetics that can be credited to their timelessness. Take a peek: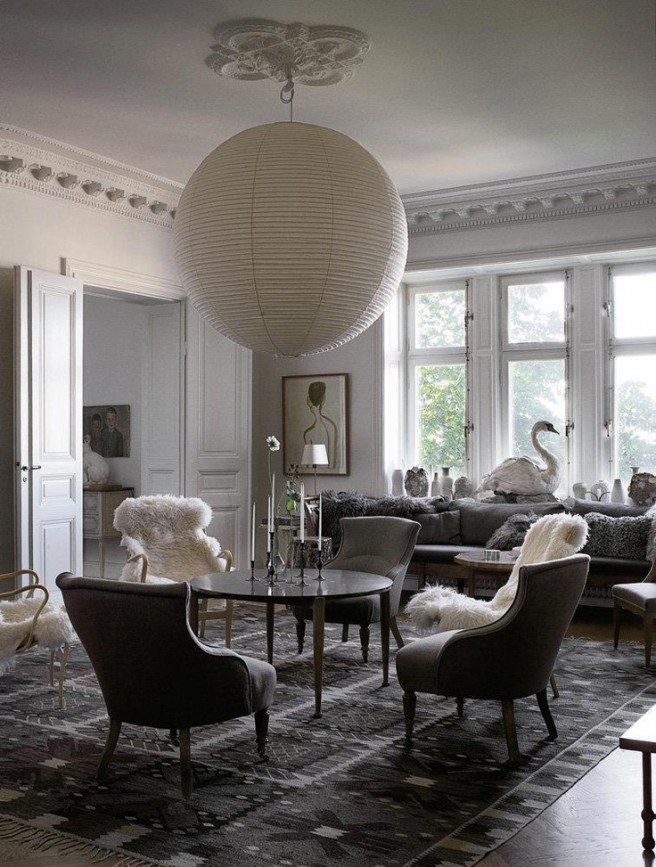 A bold, eclectic space with a beautiful area rug by beloved Swedish modernist Barbro Nilsson.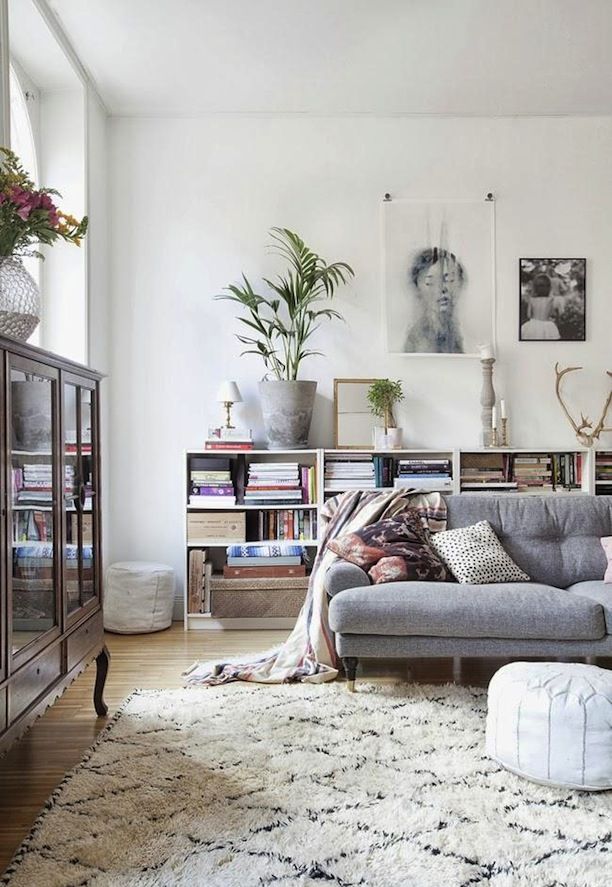 Moroccan rugs always offer up textured delight, this space is no exception.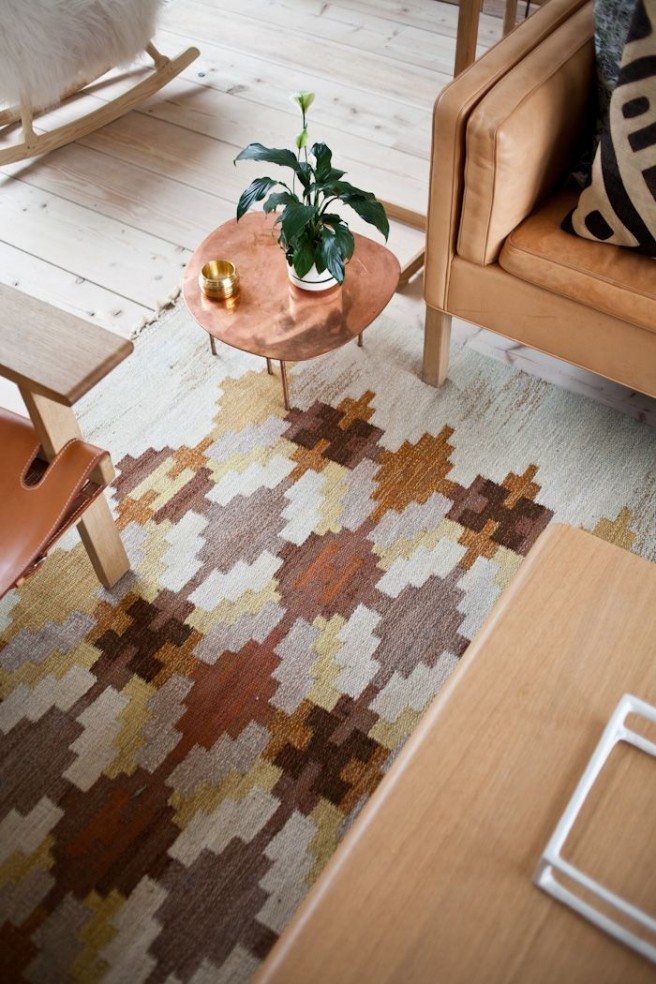 A living room in warm neutrals and a rug by another Swedish master, Judith Johansson.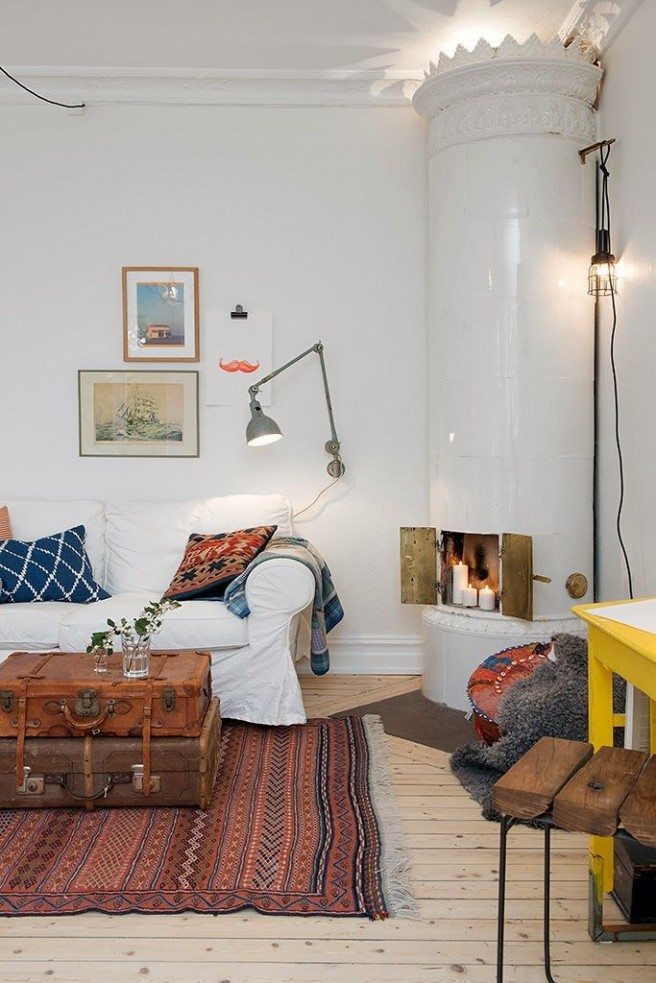 Here's a living room that exemplifies how a gorgeous vintage rug and just a couple funky decorative notes (suitcase coffee table, anyone?) can really make a space pop.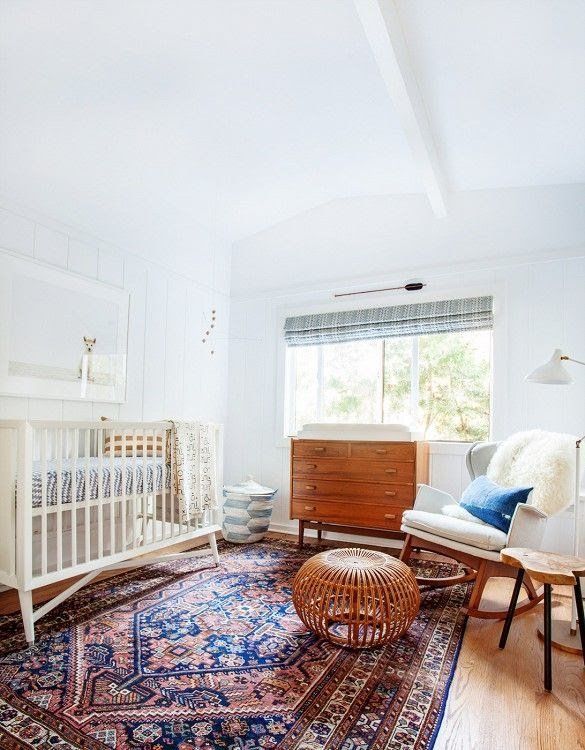 We love seeing a glorious vintage Persian rug in a baby's room, this one really allows the rug to take center stage.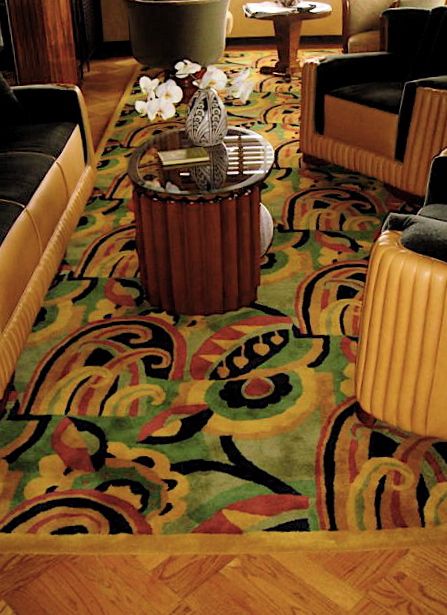 This Art Deco carpet is all kinds of funk. Perfect for someone digging that Mad Men life.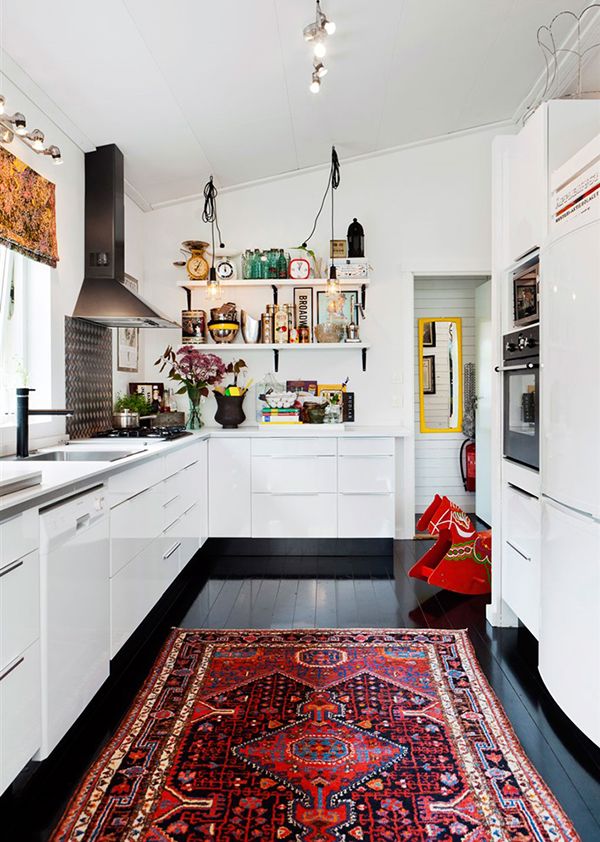 Some of us spend a lot of time in our kitchens, so why not decorate it appropriately?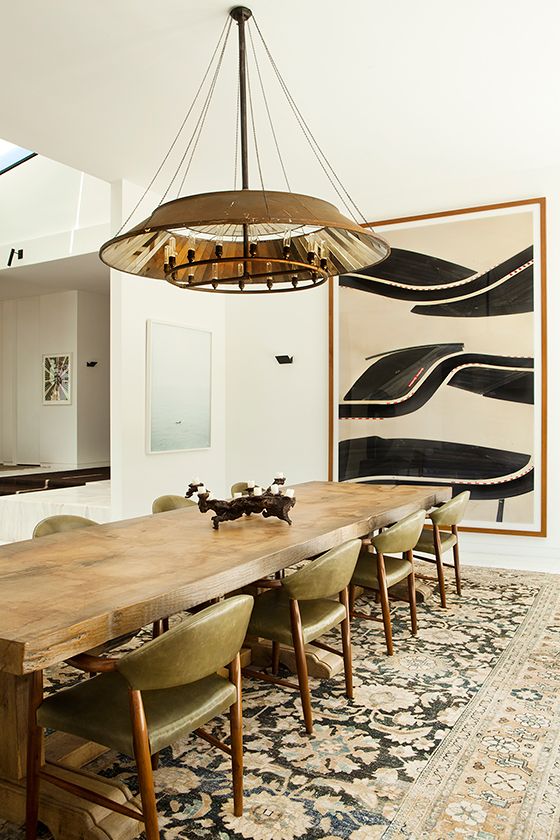 Huge kudos to the designer of this space for coordinating pieces and creating a color palette that's stunning, elegant, and soothing all at once. The faded patina of the rug is such a wonderful contrast to ultra-modern elements.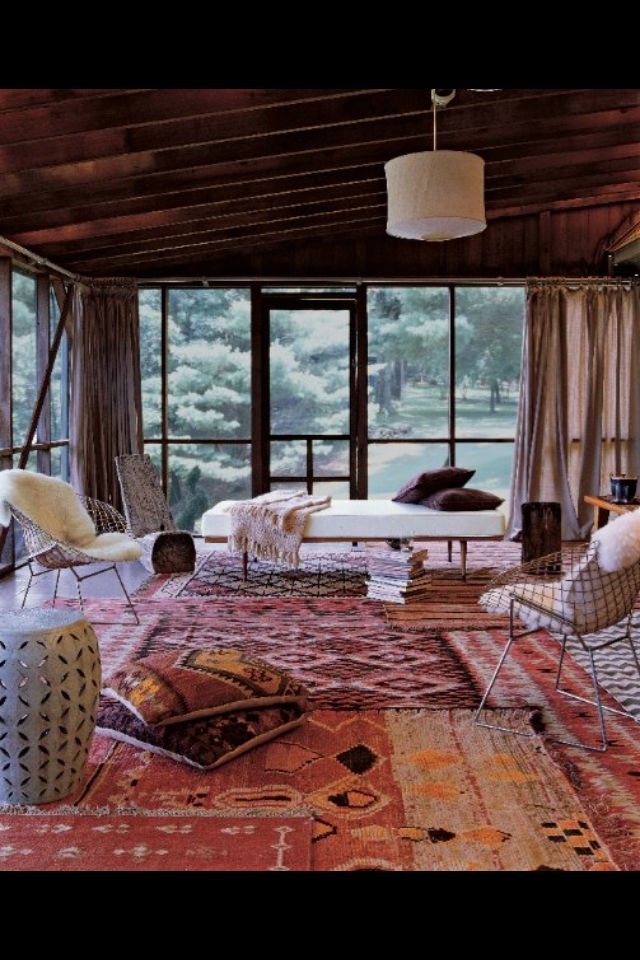 The only thing this room is missing is an acoustic guitar and maybe a drum circle. We love the layered look, especially if you have a collection of smaller vintage pieces – such a sweet bohemian presentation.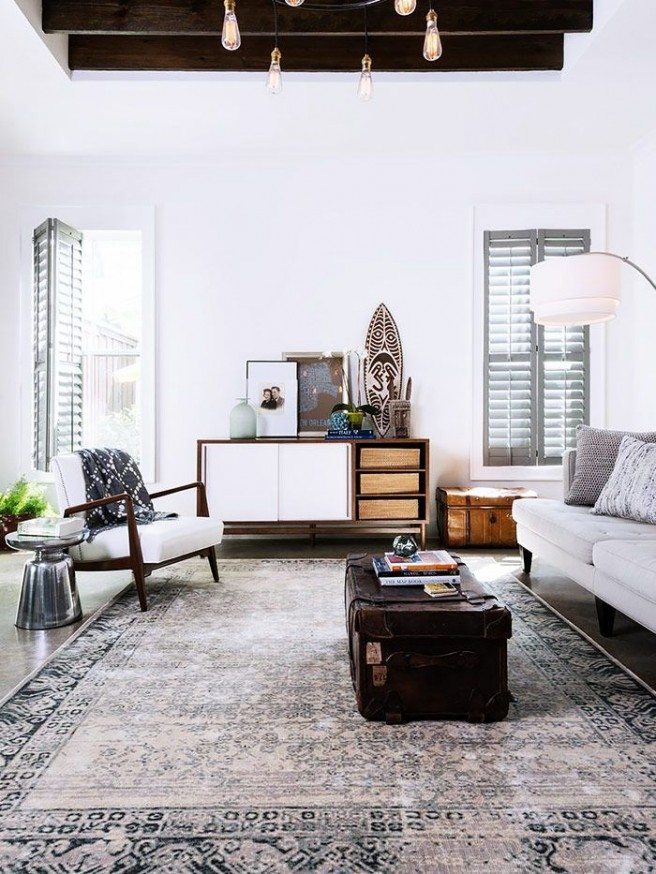 Another great space that keeps it simple to highlight the textile.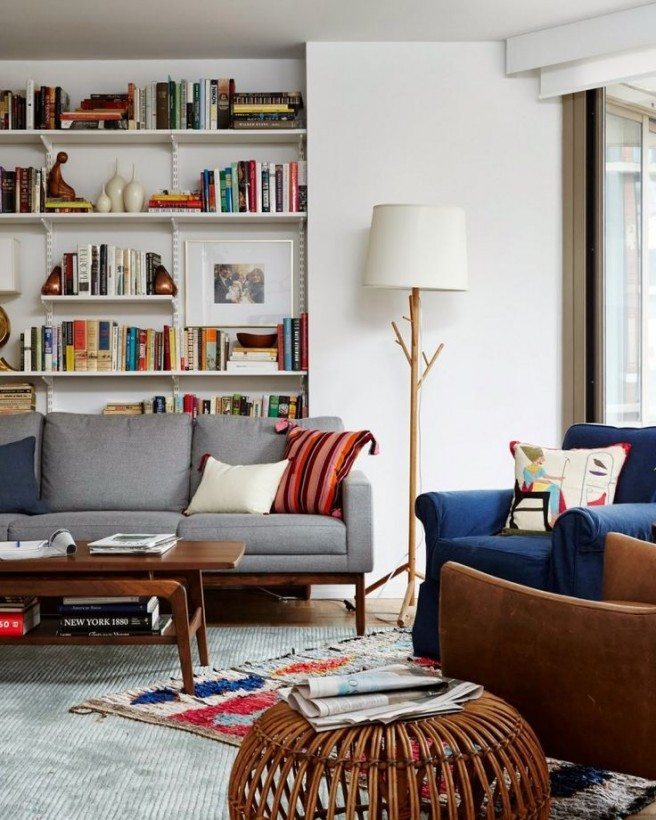 Many of us in New York are short on space, but even a smaller piece like this one lends movement and vitality.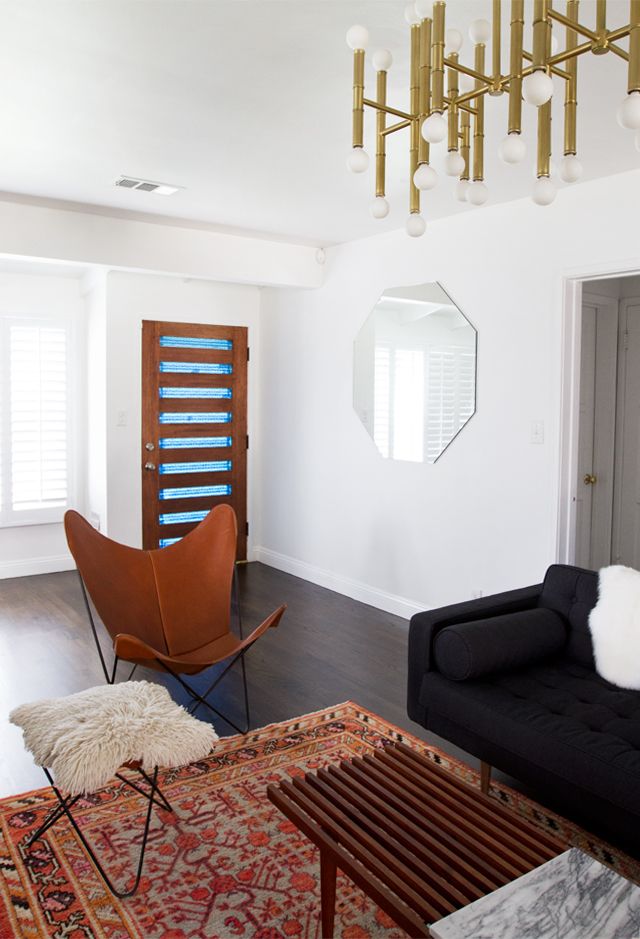 A vintage Khotan rug that balances well in this minimal-modern interior.
For more inspiration, see our vintage rug gallery.  We have pieces by Judith Johansson, Moroccans, vintage Samarkand and Khotan rugs, and of course Art Deco.