It doesn't need to be clarified how important a theme could be. We have themed parties, social and cultural events, galas, decorations and last but not least themed interior design. What are the pros of having your living space designed according to one specific theme? It makes everything look harmonious, coherent and well-tastedly blended. Owl has always been at the top of the list of such themes that have let us arrange our houses for ages. Maybe it is for the natural charm and dignity that emanates from it or perhaps it is the symbolism inevitably attached to it that tends to allure customers and designers. In Ancient Greece a hooter was regarded a personification of Athena – a goddess of wisdom, reason, intelligent activity, arts and literature. These aspects were often ascribed to the bird itself, probably due to its big eyes, keen sight and an ability to see through the darkness.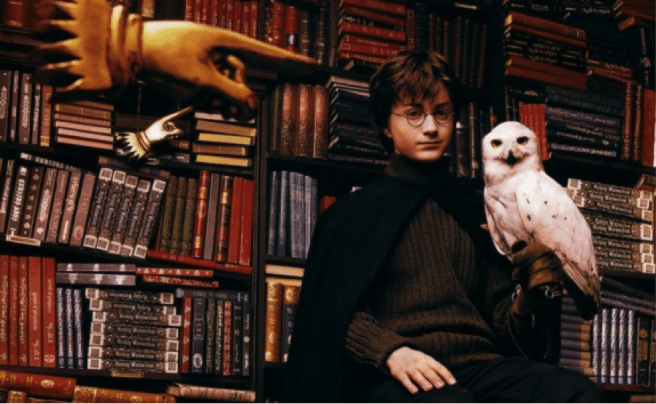 An owl owes its renaissance in pop culture and a huge interest throughout the group of children and adolescents presumably to the best-selling and top-popular saga based on a character of a young wizard Harry Potter written by J.K.K Rowling. His favorite pet-friend and a messenger was a white owl named Hedwig. Maybe that was when every child who has ever dreamt of becoming a sorcerer desired to have an owl of its own.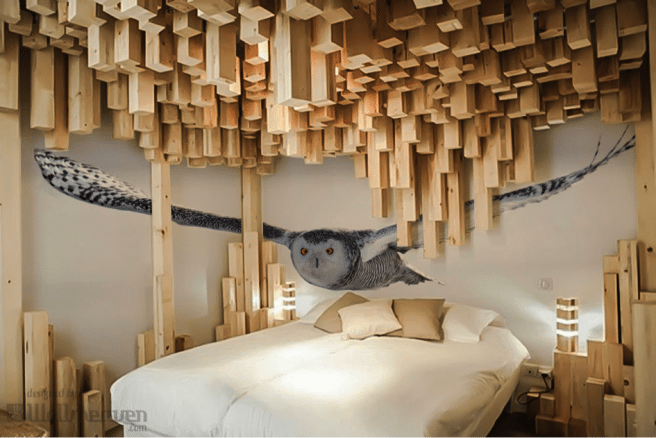 An owl-in-the-woods interior design seems crude and indelicate but is bearing a trace of a charming mystery at the same time. And the smell of wood and resin when you close your eyes really must transfer your mind into the woods in the world of adventure.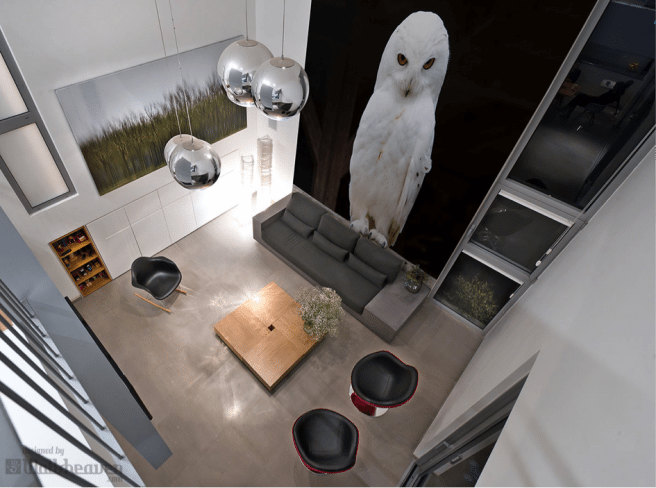 The ginormous white owl towering over the room appears to be clinging to the settee down there ready to take off and fly to an unknown land.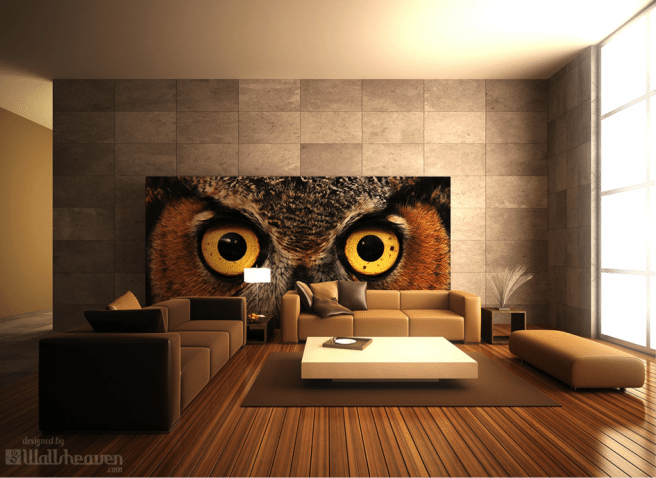 Brownie and chocolaty with honey eyes as a leitmotif – so sweet and so exquisite at the same time. The sofas and the pillows on them look just like some bars and pieces of chocolate and butterscotch. Yum! And this chocolate rug!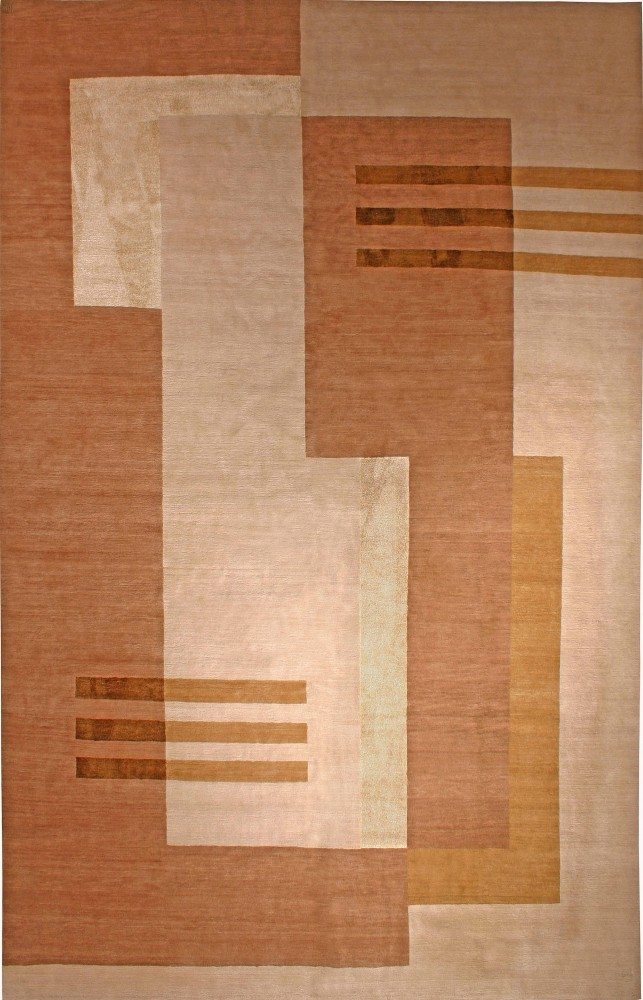 A bit disturbing Bengali Eagle Owl mural serves as a pro-pensive background for this highly minimalistic and holistic open space. In spite of the presence of the fire the interior seems somewhat unwelcoming. In case this was not a place-owner's intention, we could warm it up a little and make it more vivid by adding a carpet kept in the similar fire hues as the wonderful bird's eyes.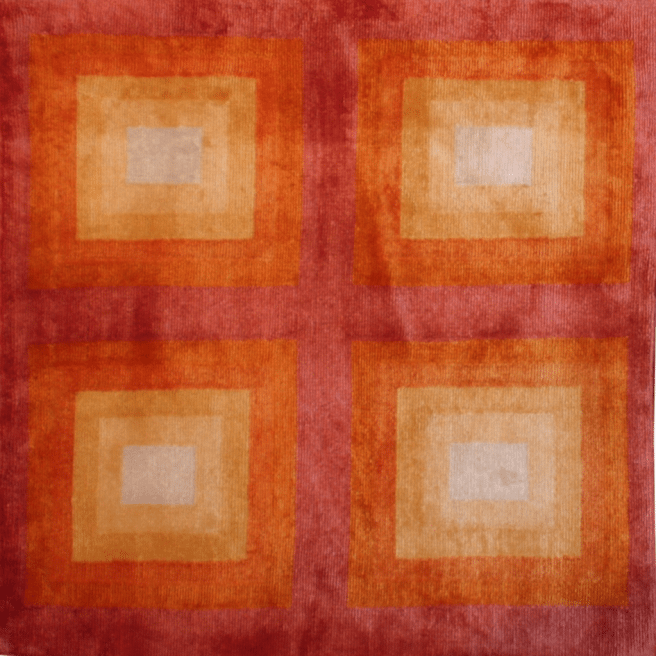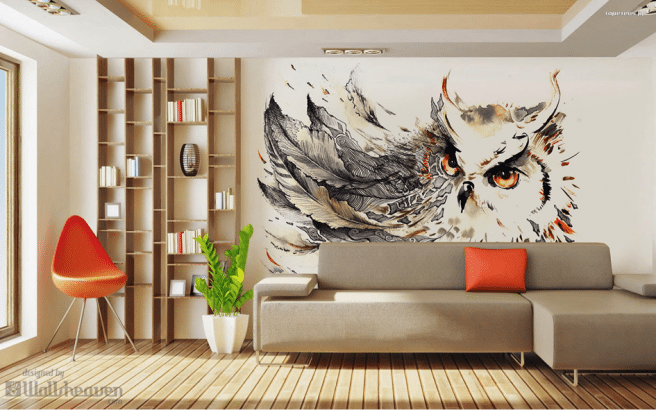 A more impressionistic modern drawn image of an owl within this austere top-modern interior serves as a bold statement. But here again some orange hues combined with the warmth of wood and the sunlight alongside with the light-shaded walls and furniture created a not-entirely-tenebrous look. A well-matched rug could also work miracles here, reverberating the positive vibe.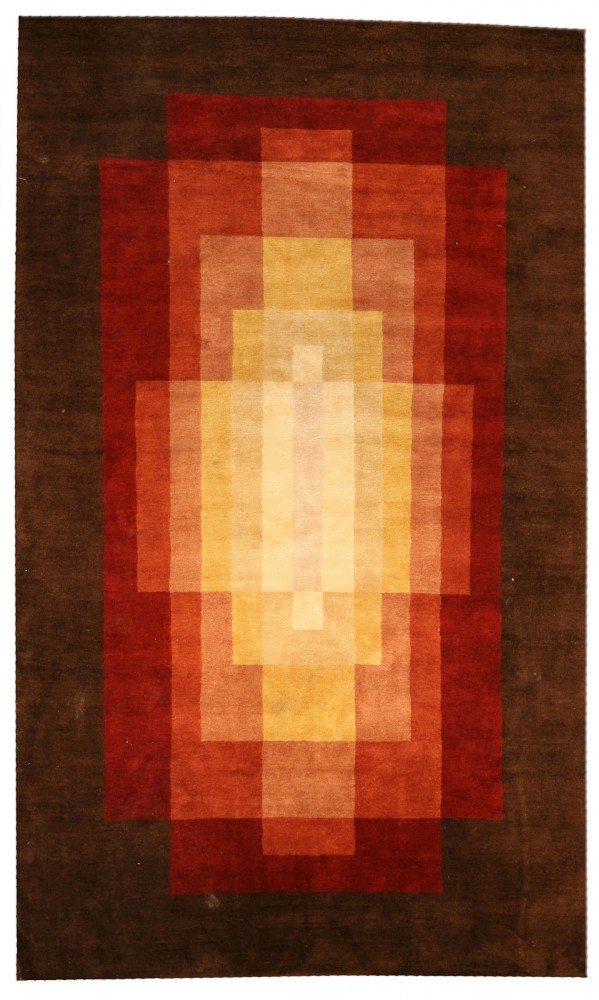 Owls can also take a less-scary and more tongue-in-cheek pose as we can see here in this lovely pastel child's room. Cute and playful little owls are literally everywhere! An evenly-toned mélange rug mellows the gaudy garish colors of the bedding, walls and accessories.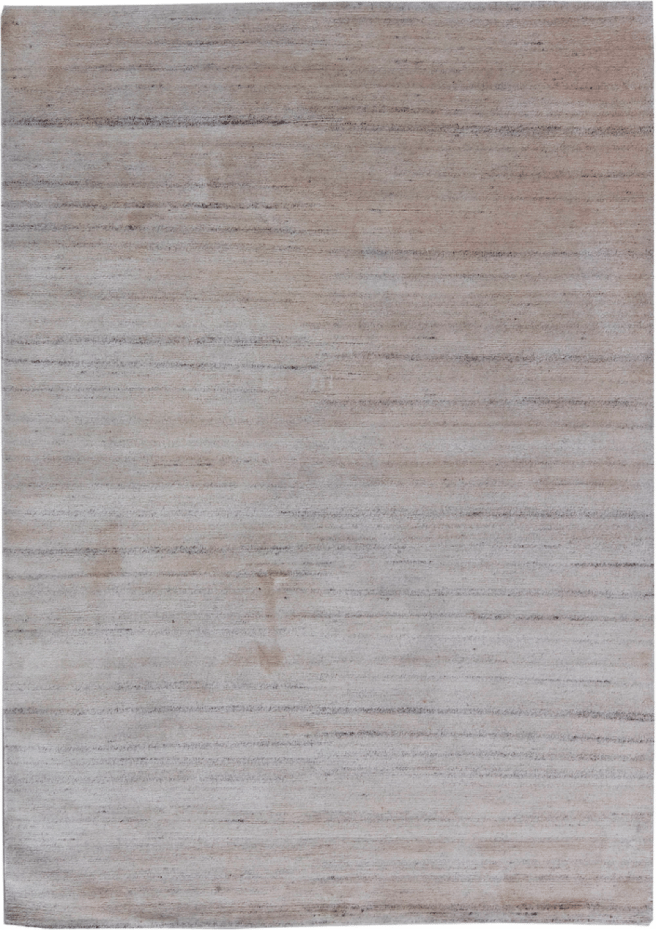 Perfect as a base for a splash of more expressive colors or as the sole inhabitant of a low-key interior.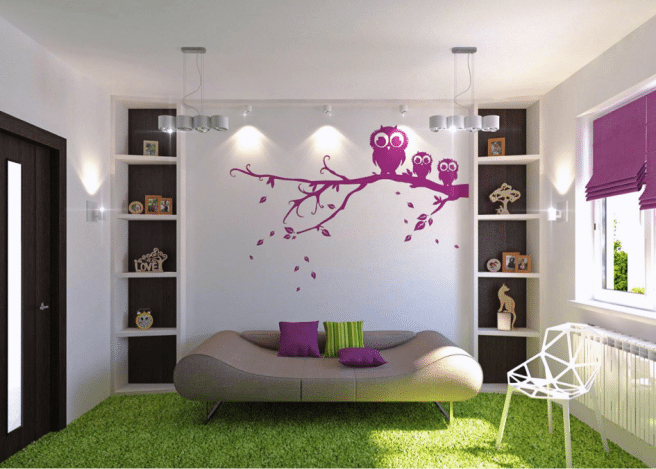 The same optimistic approach to the owl image is presented in this definitely non-cliché little room. The grass-imitating carpet fits perfectly into this space!