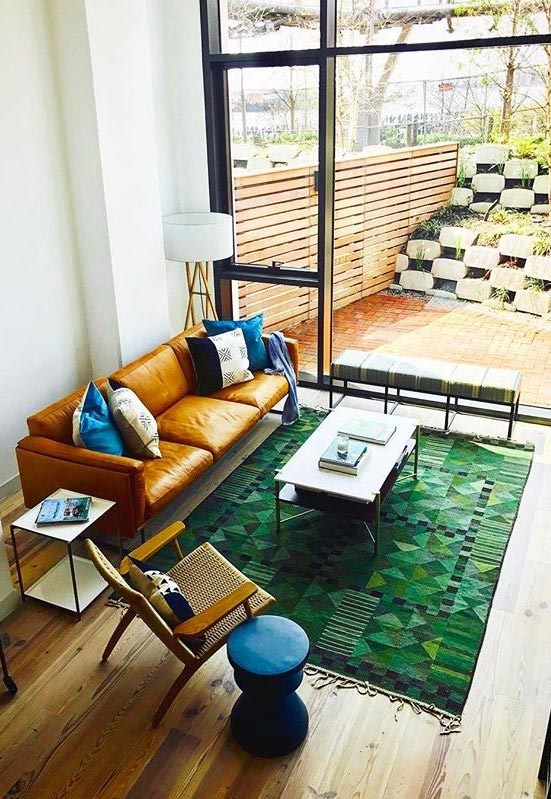 Spring is all about sprucing-up your home. With the pandemic still ongoing, we spent a lot of time at home, and it's imperative that we create an environment that keeps our spirits up.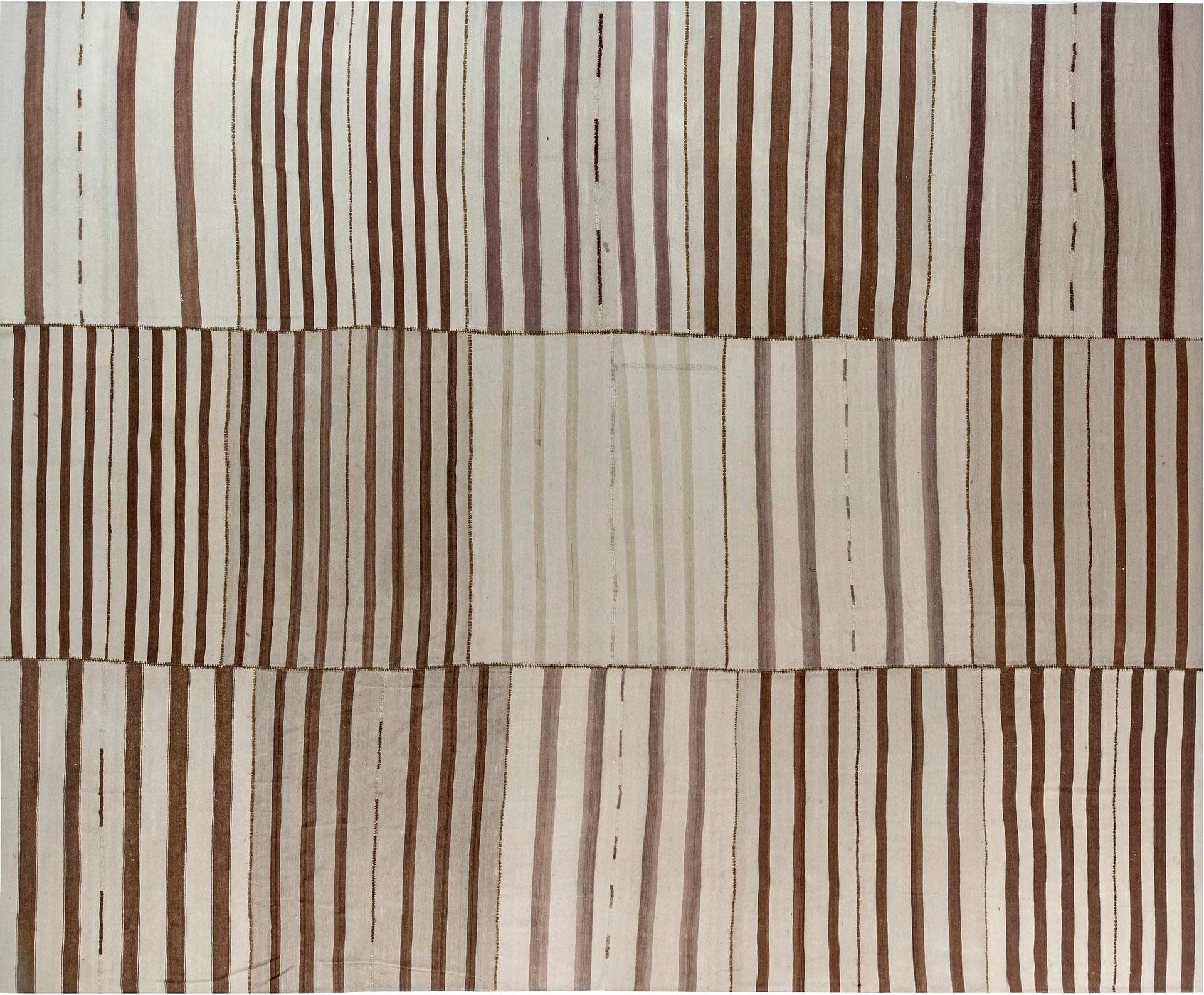 Kilim rugs have been around since ancient times. They are hand-made by tightly interweaving only warp and weft yarns to produce a flat surface with no pile. Kilim rugs are typically faster and less costly to produce than pile rugs. Consequently, over centuries, kilims have been a constant staple of interiors at all social levels, all over the world.
Kilim patterns are created by winding typically colorful weft threads, backwards and forwards around the warp threads. The motifs woven in this way are constrained to be somewhat angular and geometric.
The term Kilim originated in the Persian Empire, but it's currently used as an umbrella term, including geometric flatweaves from many regions.
There are many ways of incorporating Kilim rugs into your home décor, and these are our favorites.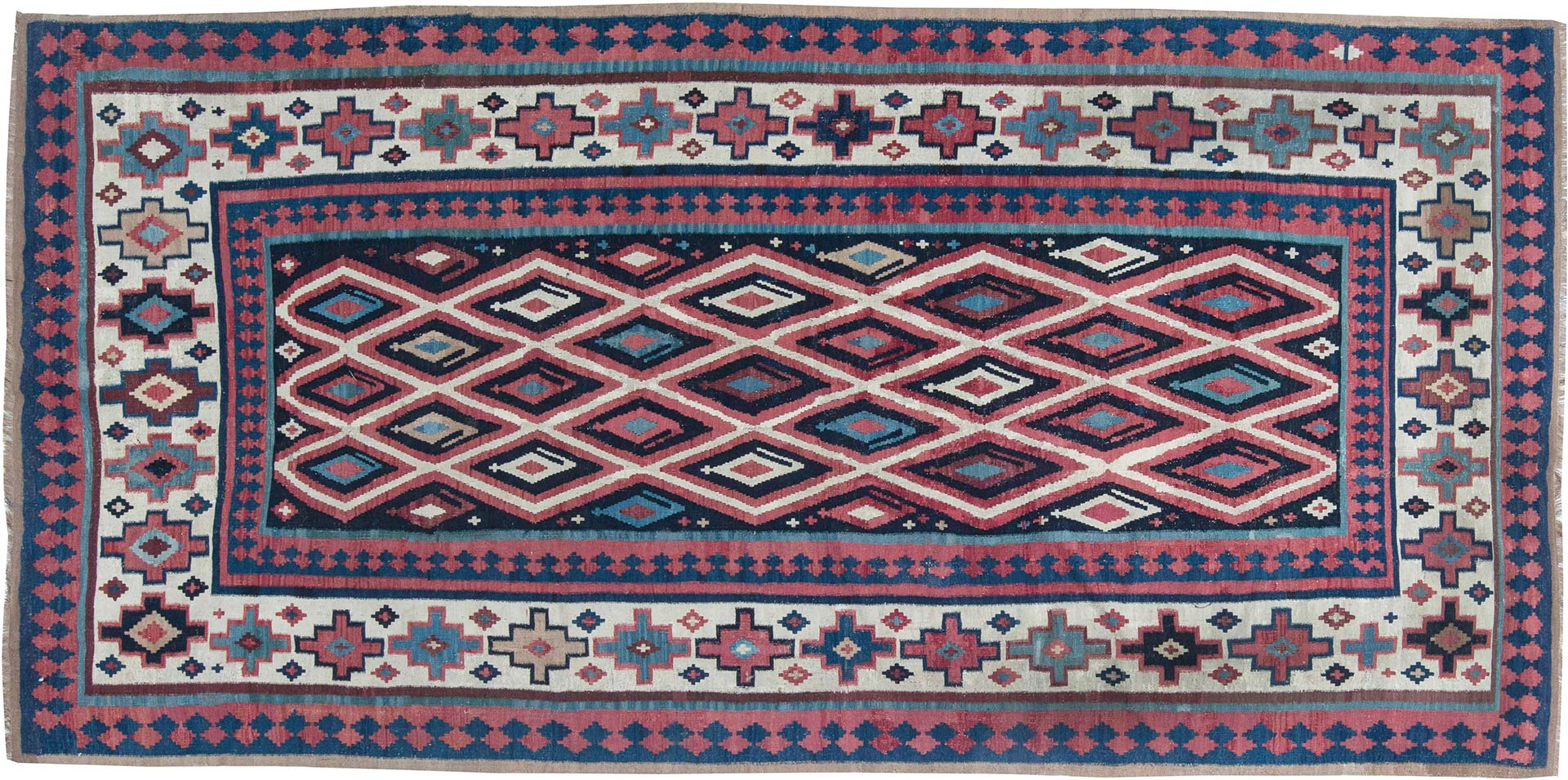 KEEP IT AUTHENTIC
Over centuries, kilims have been less of an export commodity when compared to pile rugs. Because of this commercial aspect, there were no foreign market pressures changing the designs, as it happened with pile carpets in many cases. Kilims remained authentic. This is why they are so popular with collectors as they value authenticity above all other characteristics of rugs.
By incorporating a kilim rug into your home décor, you will add worldliness and authenticity to your decorating style. The sophisticated Bessarabian kilim pictured below is a fantastic display of stylized floral elements specific to Central and Eastern Europe. The exact same motifs are woven on Moldovan house looms in the present days, as if frozen in time.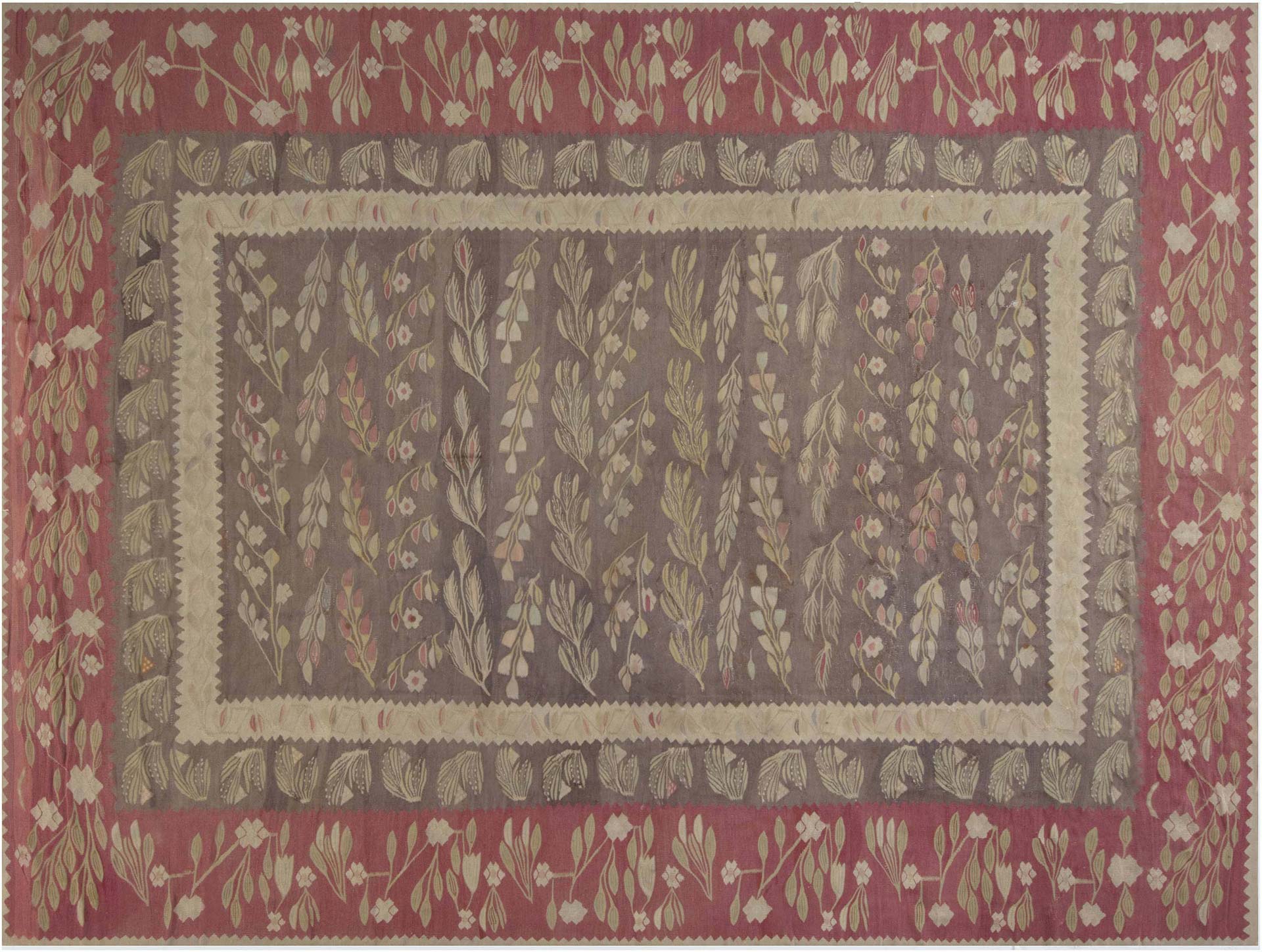 KEEP THE COLOR GOING
The master weavers haven't been shy in using colors when working on kilim rugs. Using natural dyes made of plants and minerals in their vicinity, thus specific to their region, is yet another proof of authenticity. The kilims are known not only for their dense and highly decorative designs but also for the bold use of fresh and contrasting colors.
This Caucasian Kuba from our collection is a fine wool kilim displaying rich reds, jewel like blues, calming camel and beige tones, with a few deep dark accents. Per ensemble, it has the look of a work of modern art that would fit perfectly even in contemporary minimalistic interiors.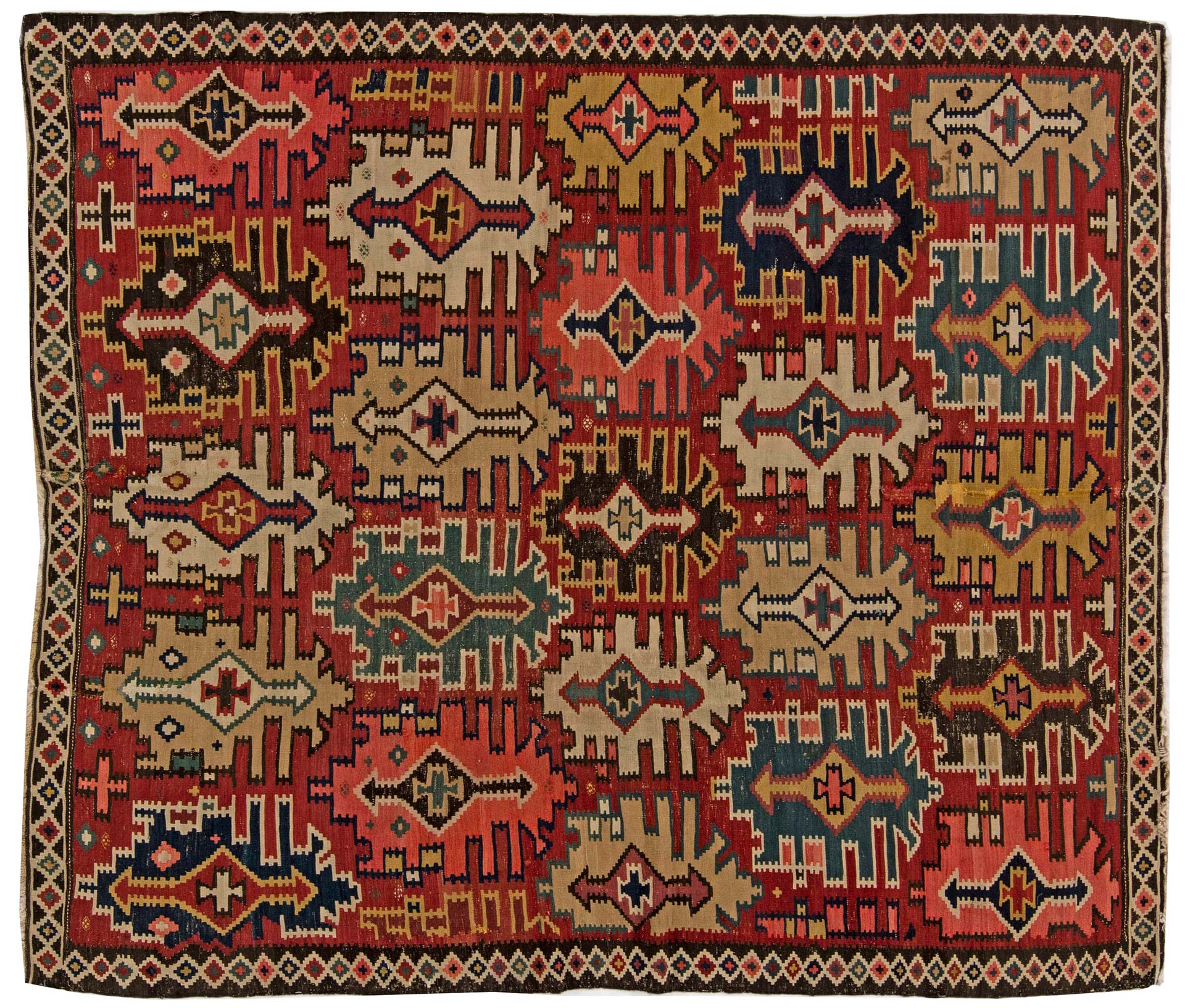 MIXING AND LAYERING IS THE KEY
Layering one or more rugs on top of one another is a trend that's proven to have staying power. A rug is one of the simplest and most efficient ways of adding interest to a room. A rug brings texture, color, a bold or unusual design, an element of surprise, and/or authenticity. By incorporating several rugs in the room décor you amplify the effect. Layering rugs works best in a room where you have space and not that much furniture. You can layer pattern on pattern, or a solid rug with a patterned rug, depending on the effect you are trying to achieve.
We suggest layering these two Turkish kilims that are similar in texture and colors but display different designs.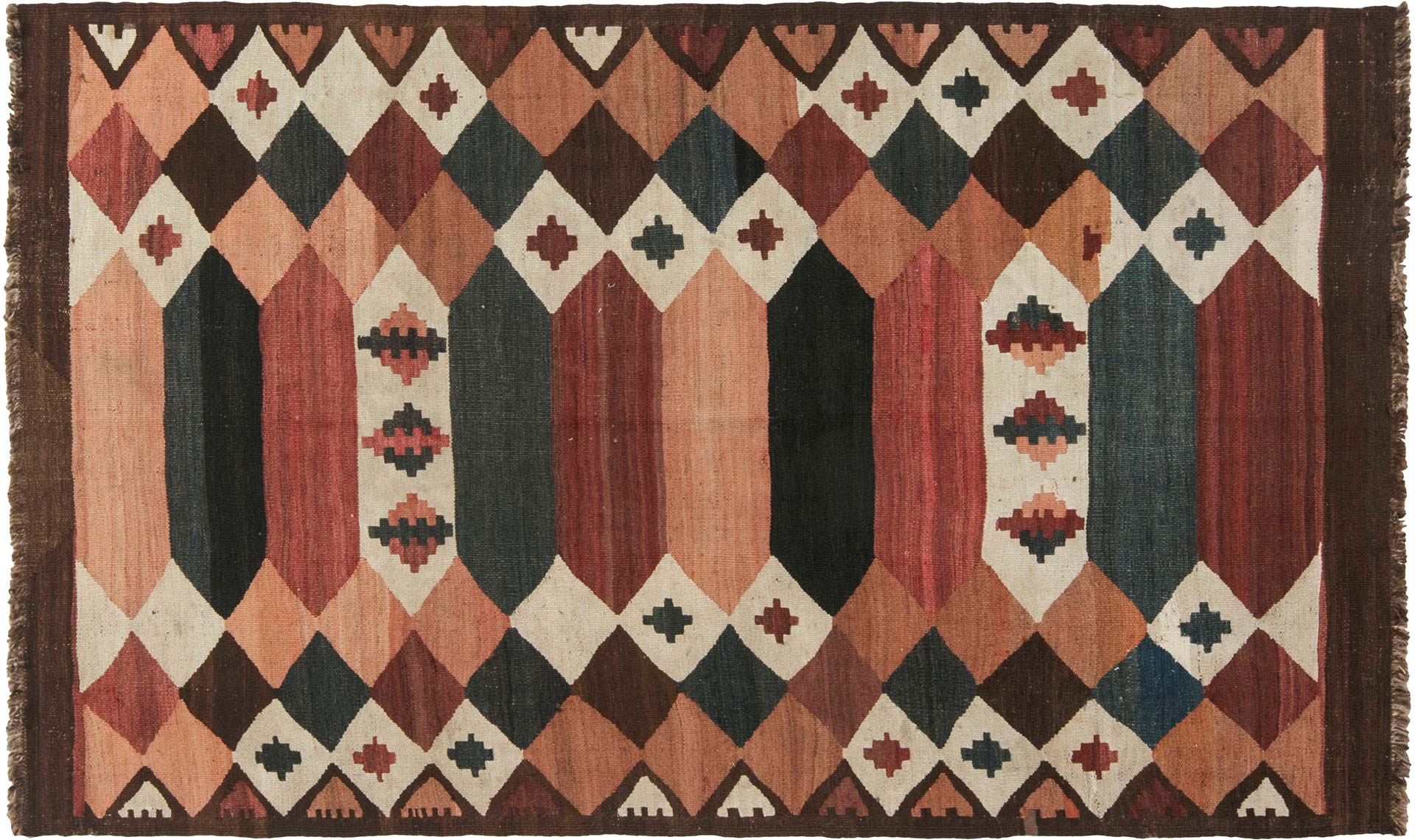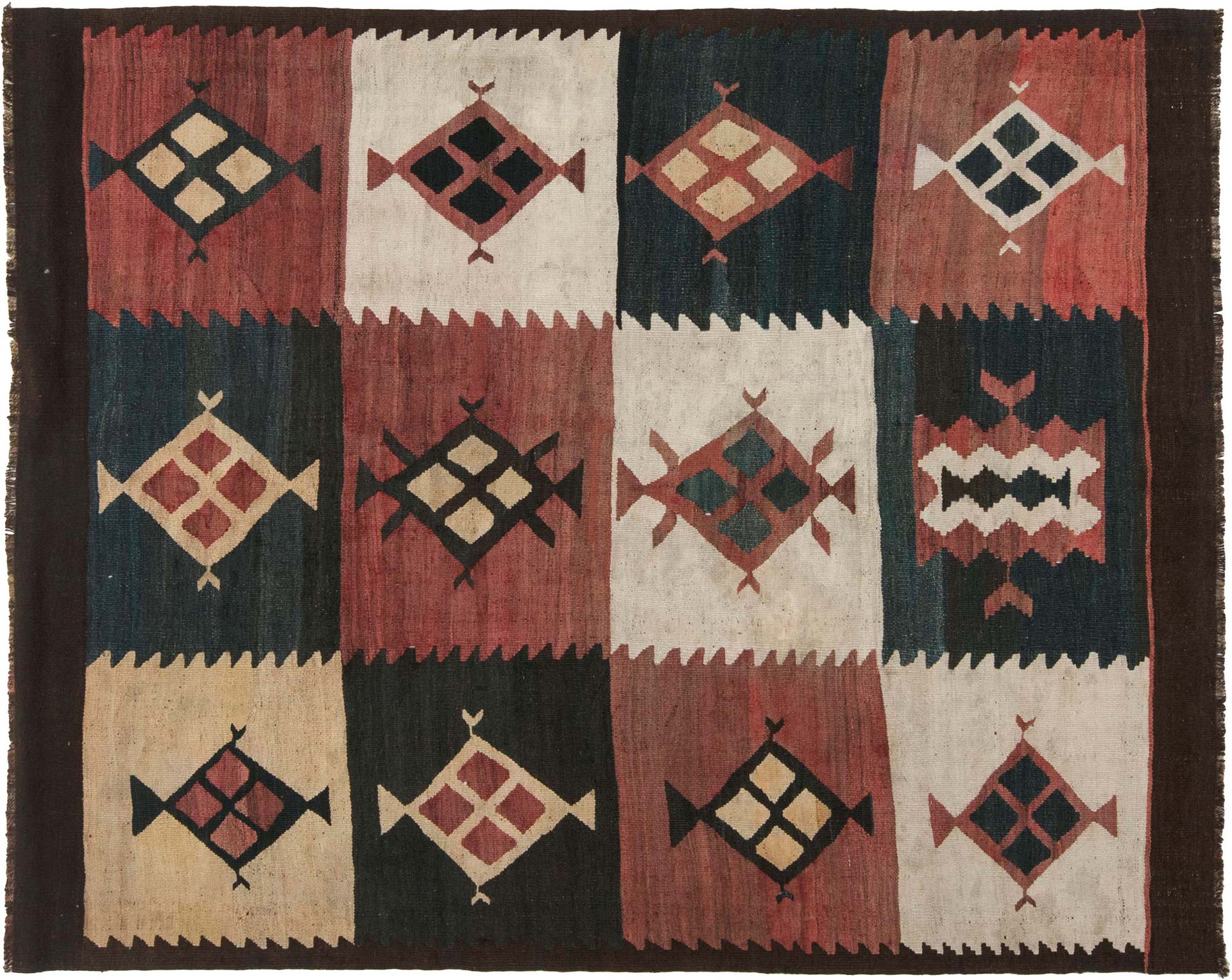 THINK OUTSIDE THE BOX
Kilims are not exclusively for the floors. Some weaves are as fine as tapestries, such as the remarkable Scandinavian kilim by Marta Maas-Fjetterstrom pictured below. It feels as soft and malleable to the touch as a throw, and it can definitely be used like one. Imagine draping it on your sofa, or over an armchair that would become the central focus of the room this way. It would look chic as a bed throw as well, especially when adding pillows in similar colors and style.