If you were to point the heart of your home, which room would you pick? The kitchen, we bet! This place evokes a mysterious magnetic attraction that brings family and friends together and, next to cooking, makes you want to perform many other compelling activities there. Realizing this, we have gathered 6 best 2018 trends that will make your hearth even more special! Check them out and let yourself discover how good the food tastes and the conversation goes in a super-chic environment.
Multicolored Terrazzo
Although the news about terrazzo's comeback started emerging at the end of last year, only now we can tell that the centuries-old flooring is truly back. Not for the first time, obviously 😉 The artificial marble has been known from antiquity with its golden period falling on the 70s'.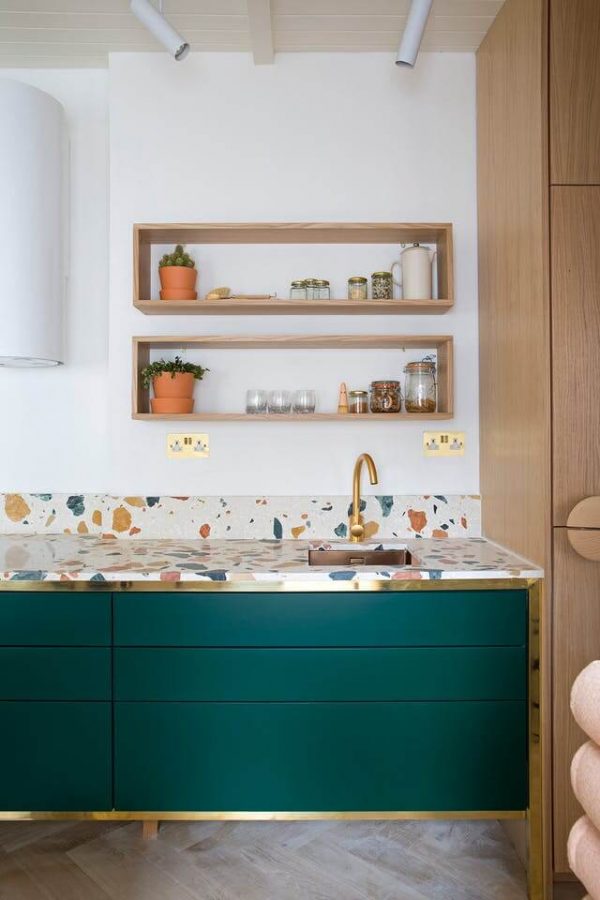 Today, terrazzo enters our décors again and it's elevated from floors to walls, even to furniture! Larger, more colorful versions of the classic Italian surface can be seen as countertops or backsplash finishes. Don't hesitate to give your kitchen such a unique, vivid touch.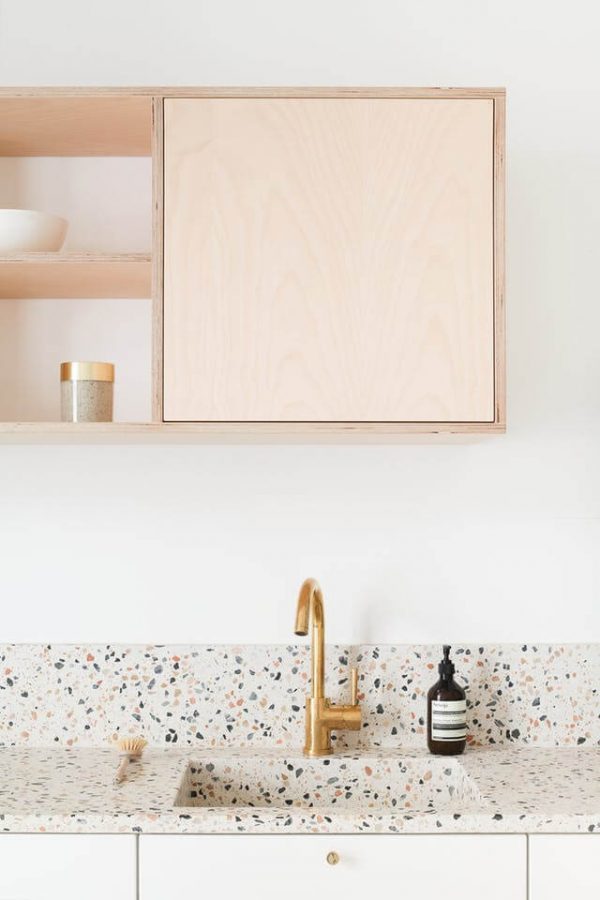 Veined Marble
Veined marble is one of the hottest 2018 trends for kitchens and bathrooms. There is only one rule – the veins must be in color! White marble has long gone out of vogue. What to choose then? Green is not only very 'in' but it also looks beautifully in the kitchen.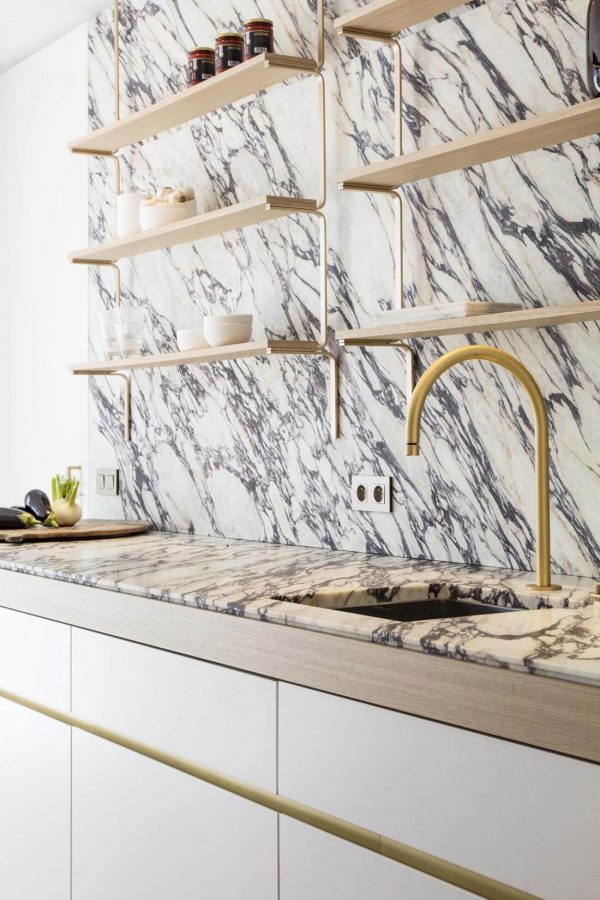 The pattern helps to camouflage all stains left after meal preparation and allows you to enjoy good design without worrying too much about the mess. However, if you are not a fan of colors, try to go with black – very simple, extremely practical, always elegant.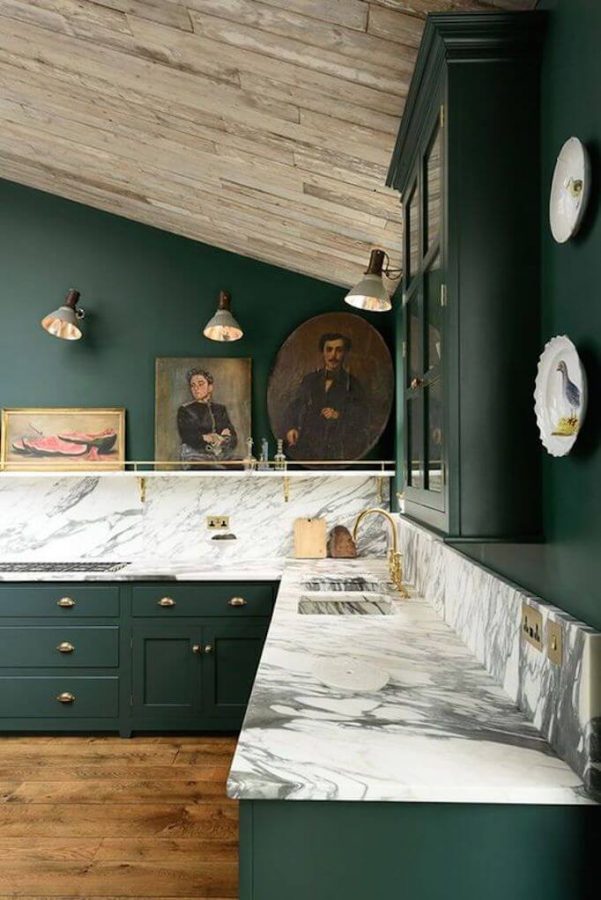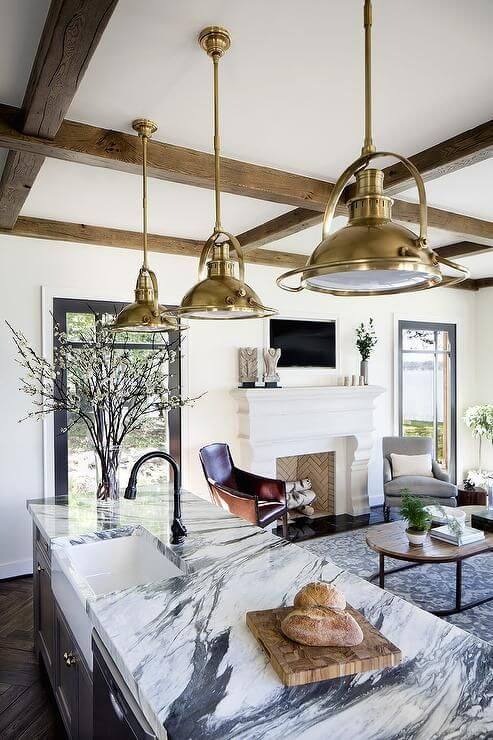 Wabi-Sabi Pottery
By now you must have heard of Wabi-Sabi. This beautiful Japanese trend teaches us an ecological approach and appreciation of minimalism. Not to mention, it looks wildly fashionable! You don't have to buy ready-made things that are Wabi-Sabi style.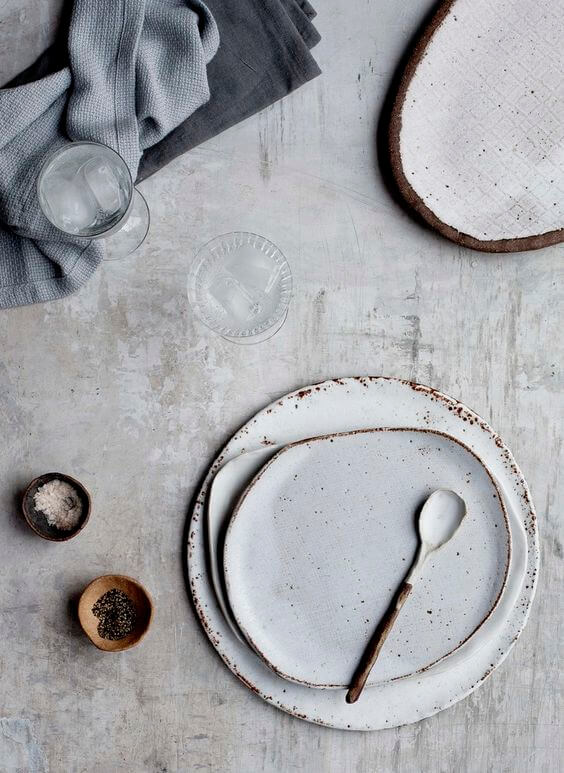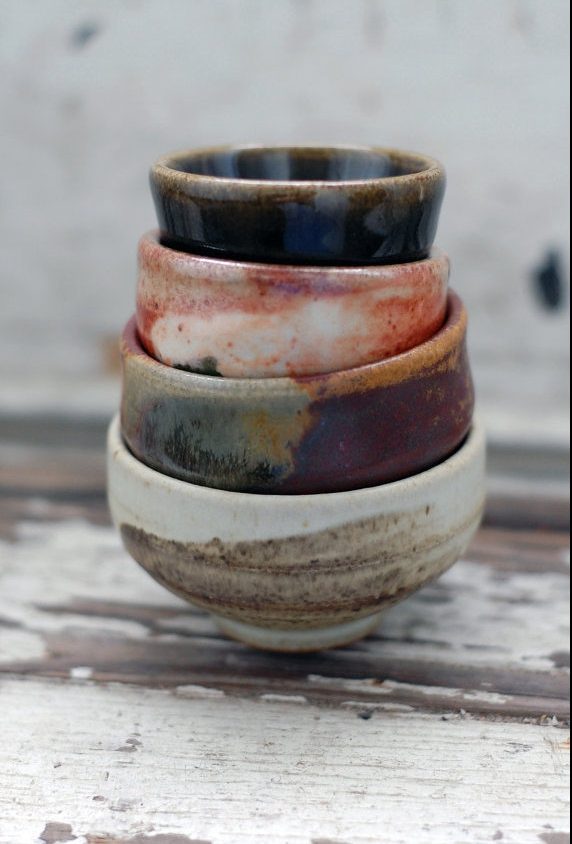 All you should do is give a second chance to your chipped or broken dishes. Glue them together with the addition of golden paint. We guarantee that the effect will be smashing! Just don't get too excited – you may smash your pottery yet again!

One Kings Lane
 Rugs with Soul
As we are talking about renewing objects … nothing adds coziness to the kitchen like a runner, preferably vintage or antique. Traditional designs paired with saturated colors can revive the face of any space. Or conceal some unwanted crumbs that fell on the floor 😉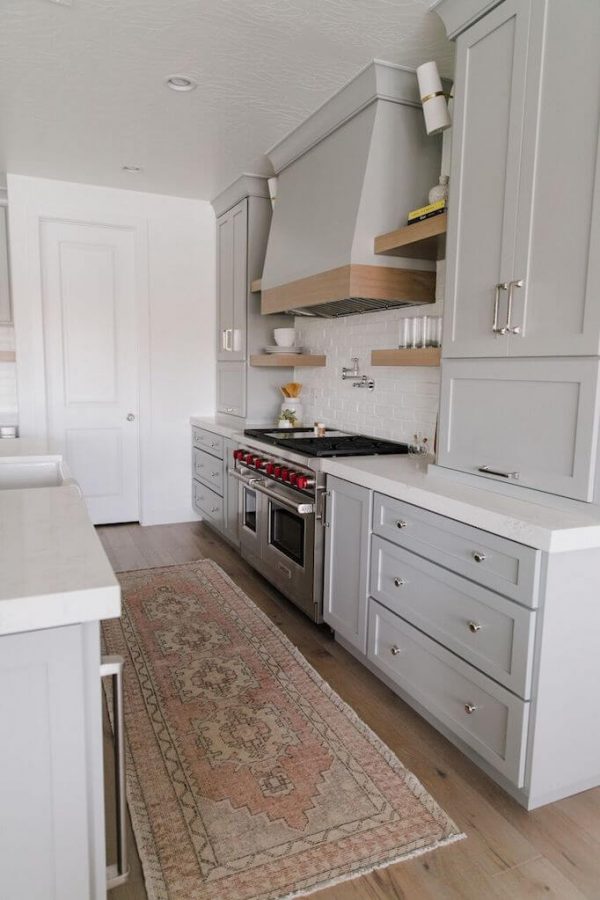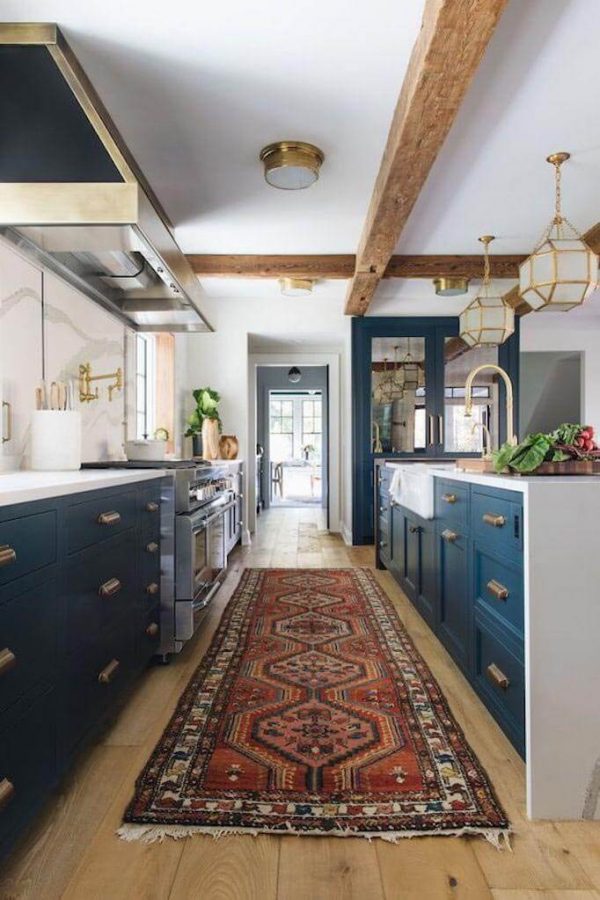 Editor's choice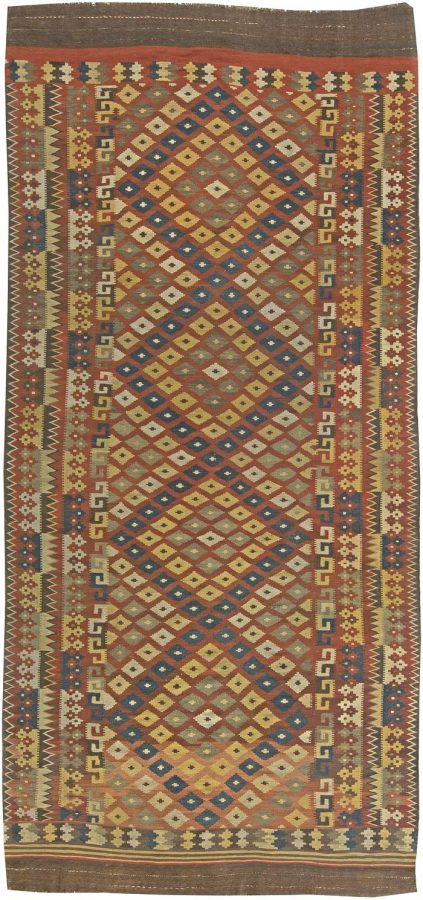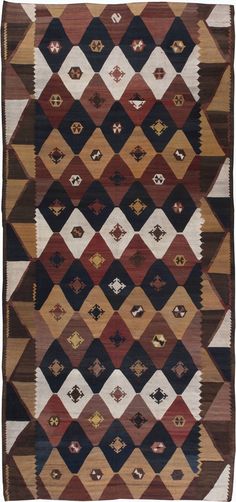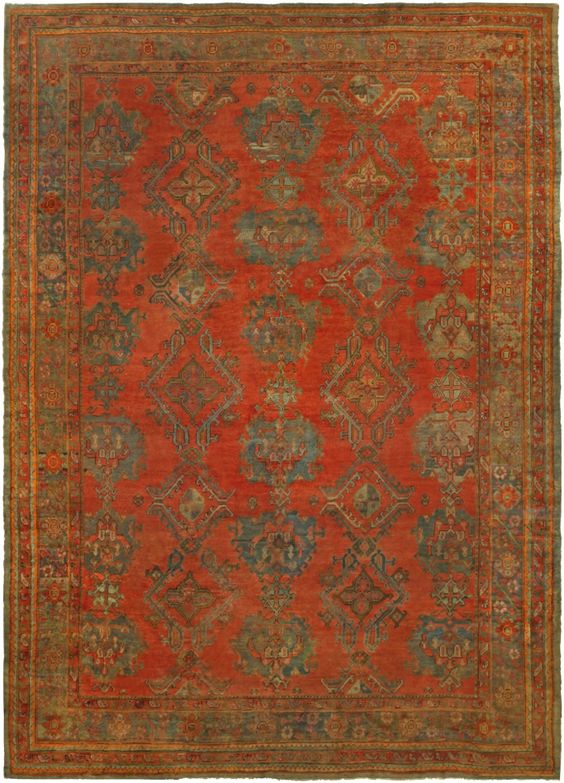 And what a lovely cushion for the feet! A slightly touched by time Persian rug or Turkish kilim will look fresh and charming, regardless of whether your kitchen is modern, classic or farmhouse.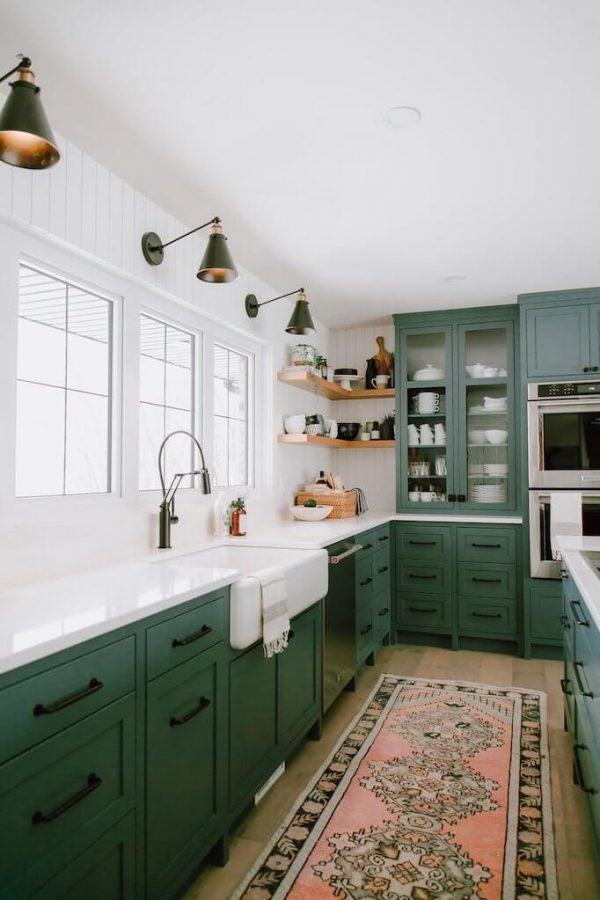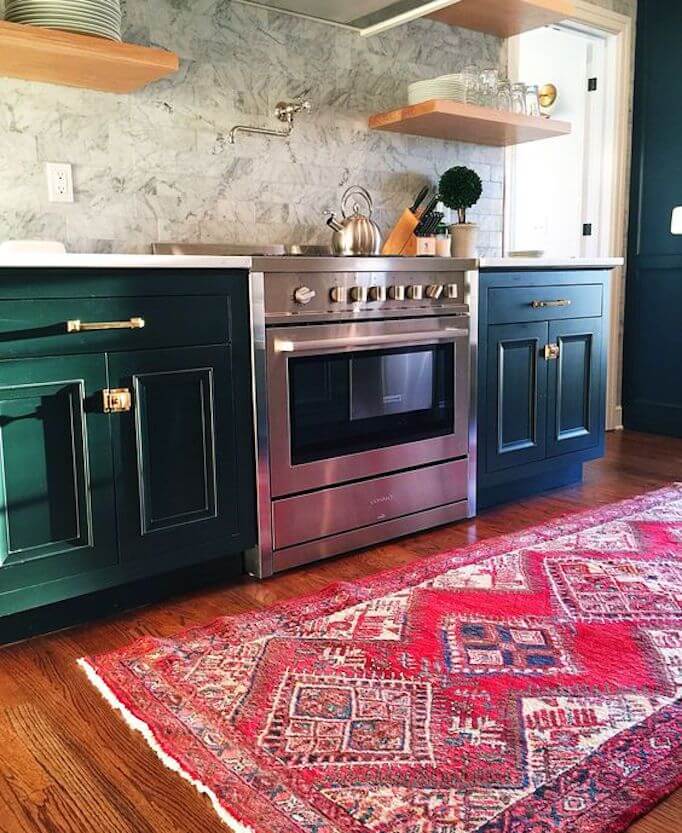 Painted Kitchen Cabinets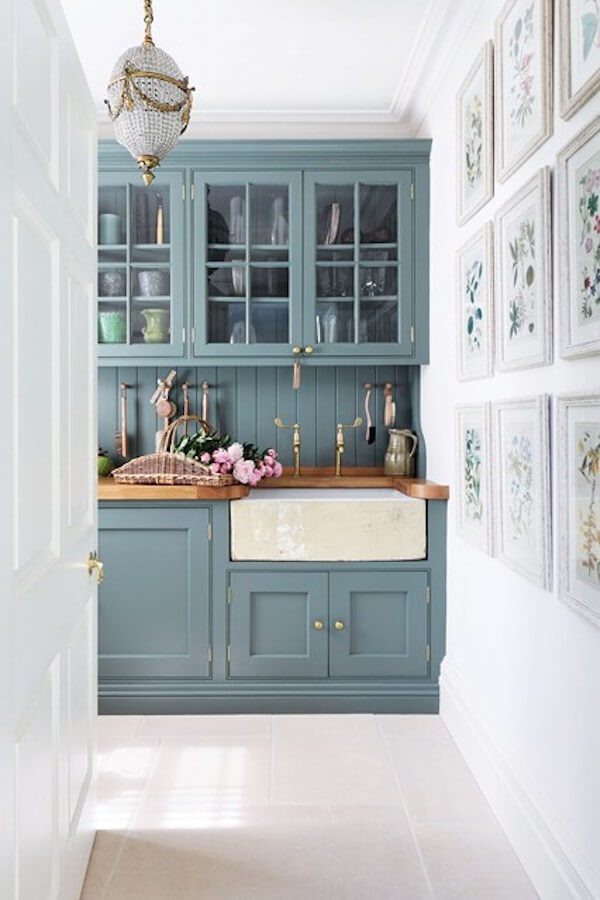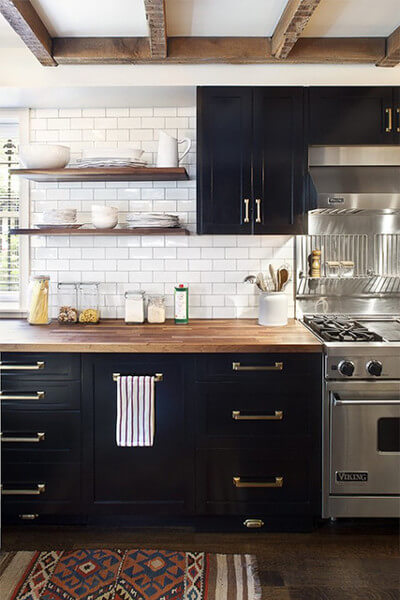 Among all 2018 trends, this is probably the most characteristic one. Ever since Sherwin Williams proclaimed Oceanside as the color of the year, Pinterest has been flooded with kitchens in various shades of blue. From azure to navy – there is a lot to choose from. If you find colored kitchen cabinets too extreme, go with shades of gray. Graphite or anthracite is pronounced enough to stand out, at the same time being absolutely timeless!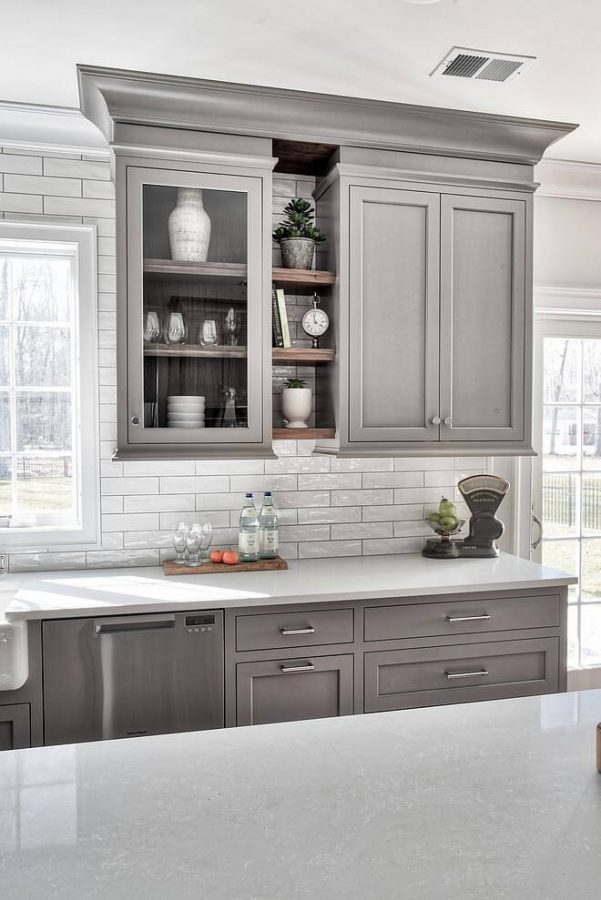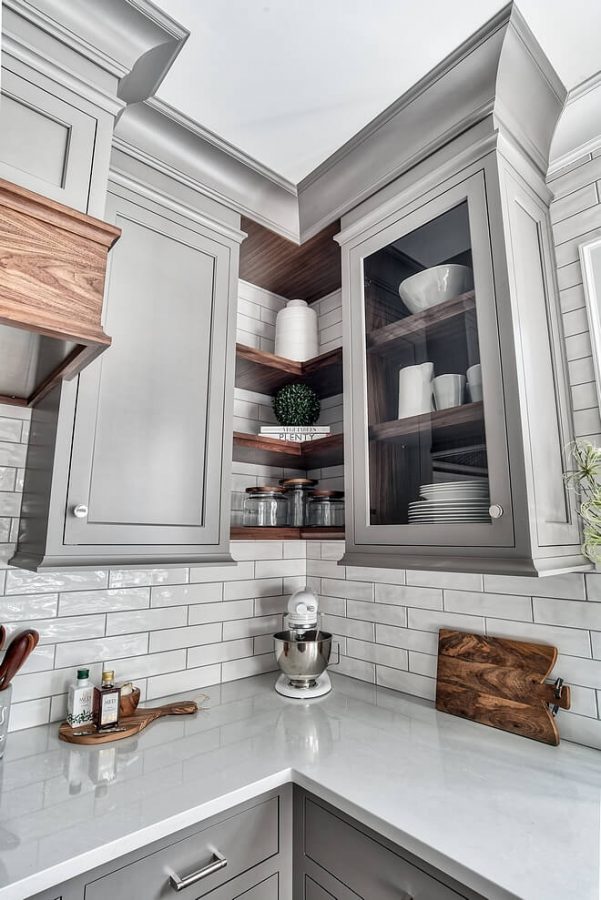 Brass Elements
Without any doubt, brass and copper lead every kitchen into the dimension of the ultimate elegance. After all, who could pass by a golden sink indifferently?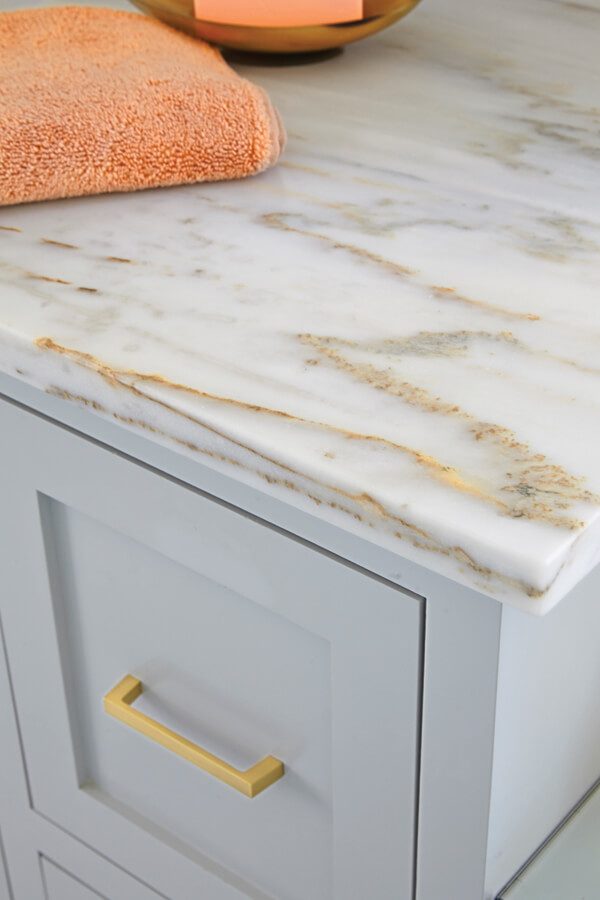 Add more sparkle to your space by installing a golden faucet or lamp there. Another fantastic idea are brass handles. They will jazz up the look of your (preferably painted) cabinets and the whole kitchen with it!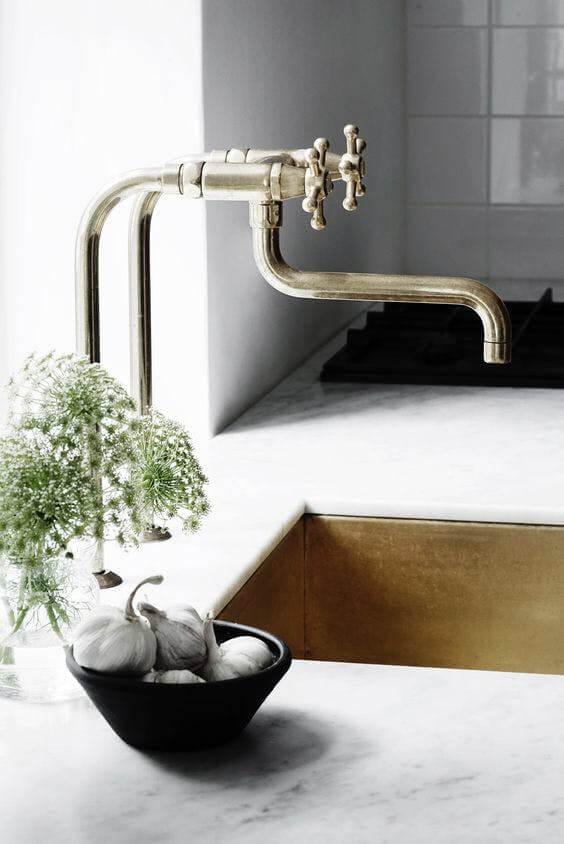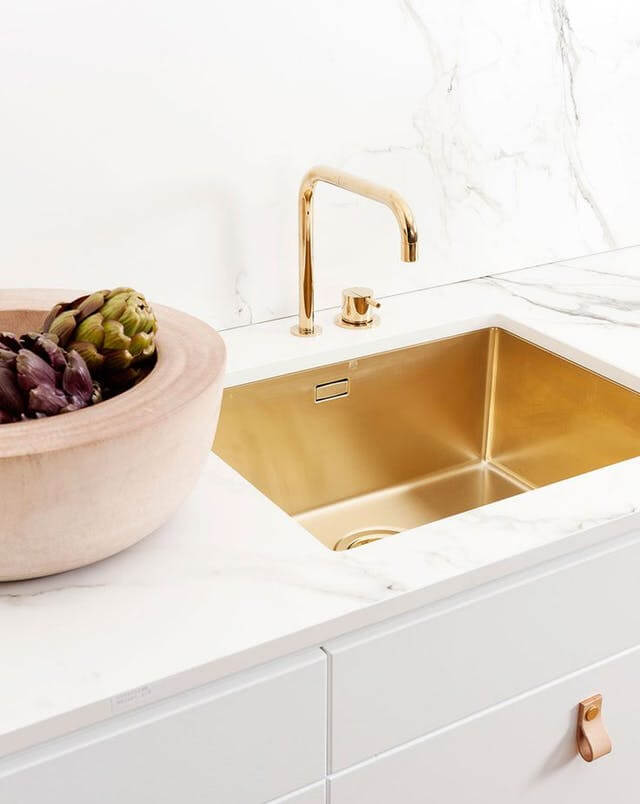 Doris Leslie Blau can help you find the right Persian carpet or oriental rug. We have a large showroom in New York City plus online catalogs and supplementary information. For help choosing a product for your needs, contact us online or call 212-586-5511.