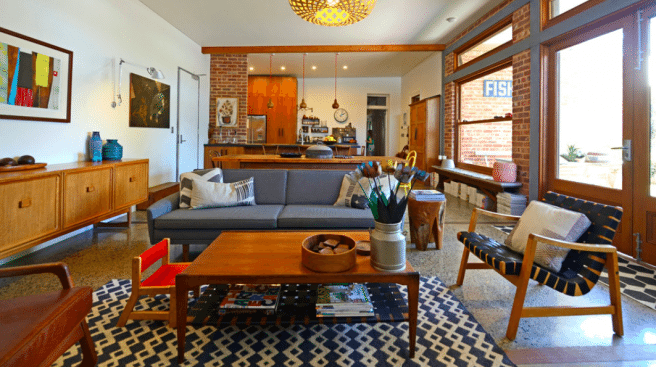 Our 20th Century Carpet auction happens at Wright this Friday (check out the lots), and since we'll take any occasion to indulge in the gorgeous glamour of Mid Cenutry décor, today we've rounded up some singular shots of interiors that are ravishingly retro.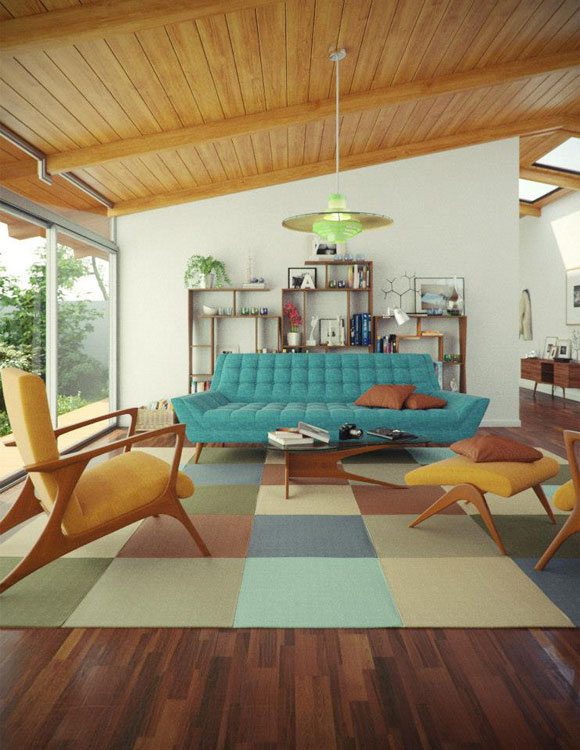 I love how this room is all natural wood hues, but for the area rug which reflects a broader range of environmentally-reflective shades and then that eye-popping teal sofa.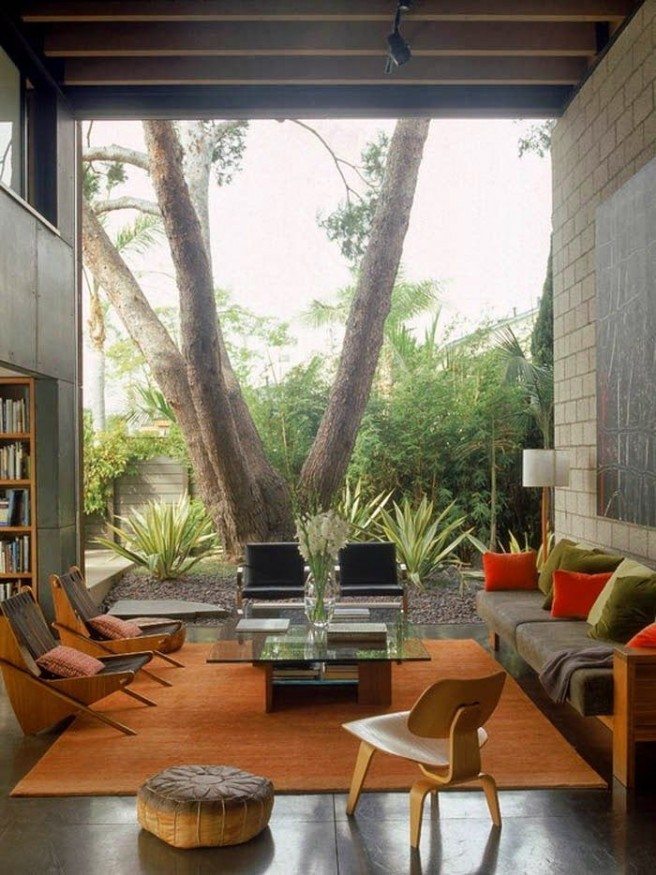 Here's a space with a more formal vibe. Low-backed furniture really allows the high ceiling to have maximum effect, and that window…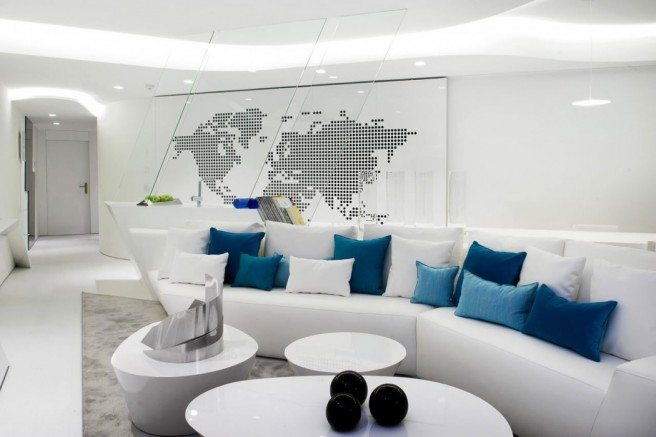 This space reminds me a bit of the space-y interiors of Logan's Run. Though abandoning the natural-materials mandate of the Mid Century aesthetic, the organically shaped coffee tables and grand, wide sectional give this room a layered, multifaceted composition.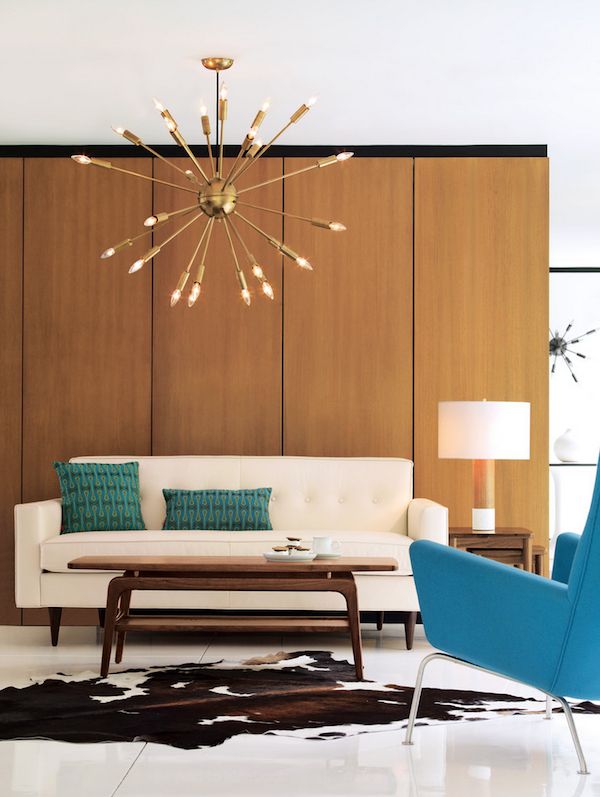 I always swoon for a classic Mid Century chandelier.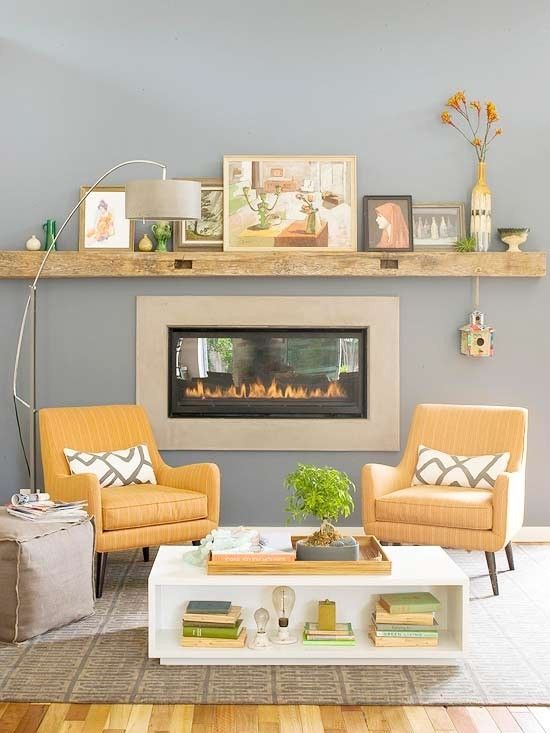 A causal and homey take on the Mid Century look.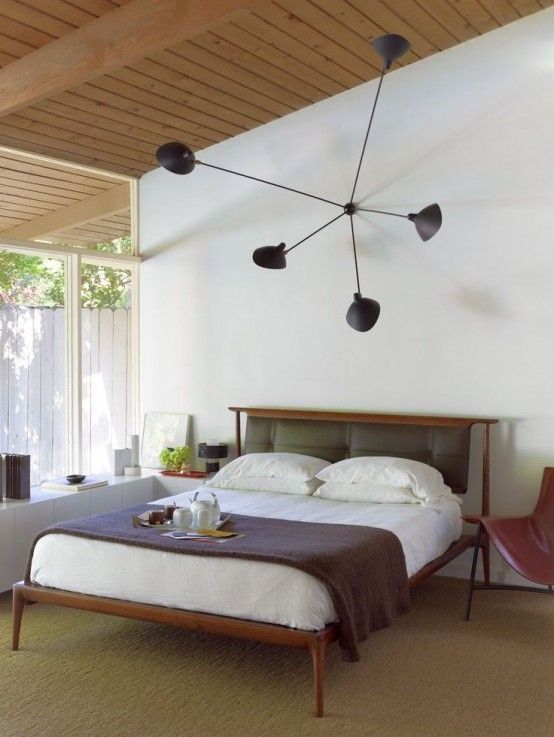 One more groovy chandelier room.
This room keeps it purely classic. A sumptuous shag rug is the perfect offset to the stone wall.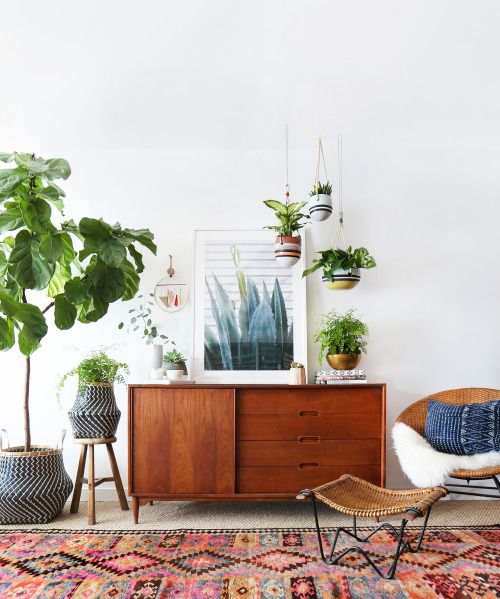 No one says you have to go full Mid Century, top to bottom. A little vignette like this is pretty as a picture.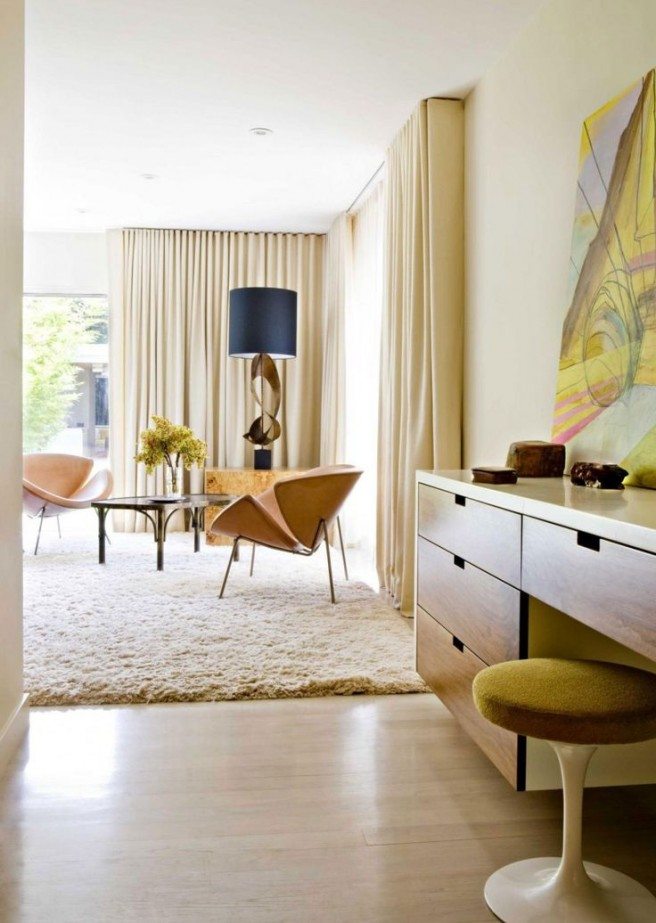 Those chairs. No words needed.
To possess a portion of the timeless beauty and elegance of modernism, one need not turn her entire house into a living museum of the 1940s. One or two pieces, a decorative flourish, or a vintage modernist rug go a long way. See some of our vintage Scandinavian rugs here for added inspiration.