Although millennia old, there's still a lot to love about Greek design today — from its vibrant palette, bold lines, and laid-back vibe. Here are six ways to bring a Grecian flair to your home decor.
1. Run with a Greek key pattern
The Greek key pattern was an important symbol in ancient Greece. It signified infinity, eternal flow, friendship, love, waves and the four seasons, to name a few of its associations. Also called "Greek fret" and the "meander pattern", its bold, twisting design is the epitome of an enduring classic.
The Greek key's linearity lends itself to banding, bordering and edging — whether for a window treatment, a tile installation or architectural molding. Here, it adorns a decorative wall motif, the bedding and edge of the drapery panels.
Designer Amanda Carol added a beguiling Greek key pattern stenciled to the front of this dresser.
Rugs are a fabulous opportunity to show off an all-over Greek key pattern, like the one shown here. Being the focus of a room, a small to medium scale all-over pattern works especially well with seating upholstered in solid and textured fabrics.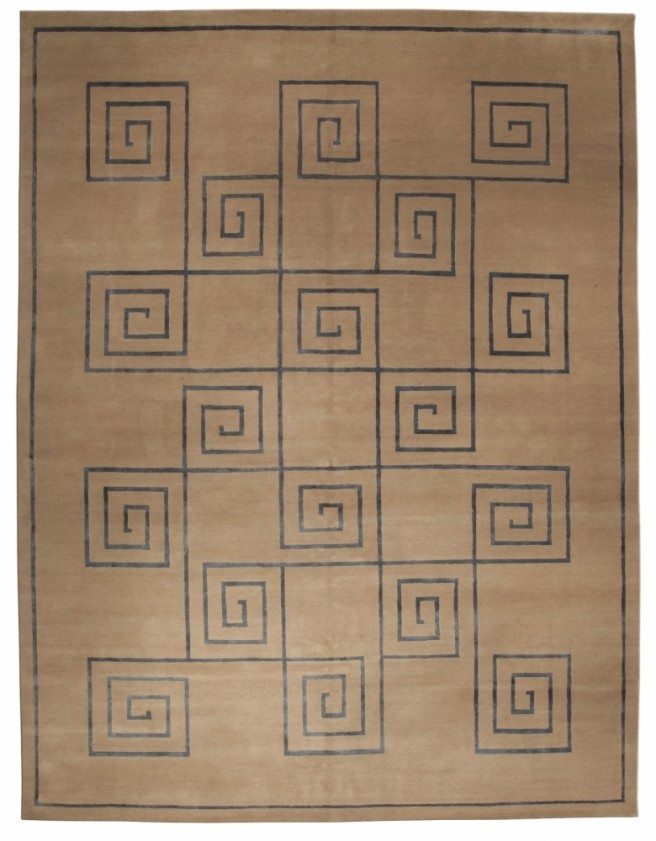 If the tight all-over Greek key rug pattern is too busy for your taste, this looser rendition by Doris Leslie Blau might be the key.
2. Go with a the classic blue and white color scheme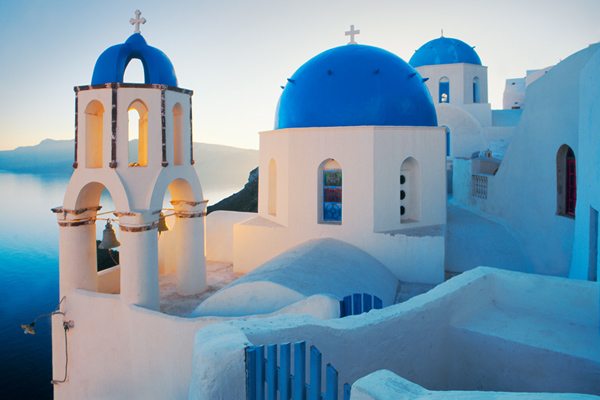 Cerulean blue paired with white is a marriage made in heaven. It's cool and clean, and the combination evokes the blue of the Mediterranean.
Introduce the duo to your room, and your space will speak "Greek". With crisp white walls and vibrant blue accessories, you'd think this condo is in Mykonos, not Miami.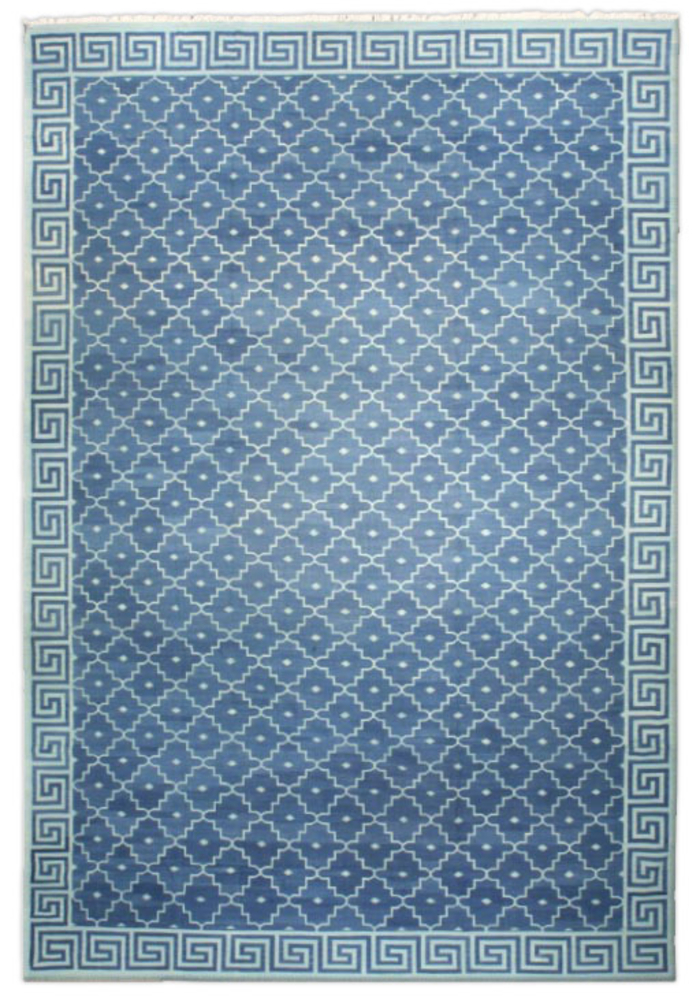 This blue dhurrie from Doris Leslie Blau would be a perfect rug in a blue-and-white Greek-inspired bedroom.
3. Keep it simple
Like the straightforward blue and white color scheme, the beauty of Greek interiors rests on simplicity. To pare it down, Greek decor doesn't rely a lot of free-standing furniture. Instead, much of the seating and storage is built into organically shaped stone walls, like this niche. With fewer pieces to buy, you can concentrate on finding the right accessories.
4. Canopy your bed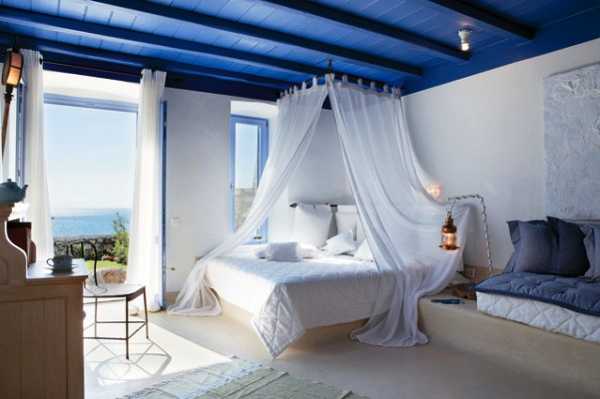 A loose-weave white bed canopy of muslin or sheers is a must for a Greek-style bedroom. While its origins likely stem from keeping bugs at bay, it also softens harsh sunlight and brings a romantic air to a bedroom.
5. Embrace iconic Greek furniture: the klismos and x-frame bench
With its sleek tapered swooping legs and concave backrest, the klismos is an iconic Greek chair design from the 5th century…BC! Although decidedly ancient, it still looks every bit modern in today's interiors. Clean Design says this is Bernhardt's Gustav Metal Side Chair with a metallic vinyl upholstery.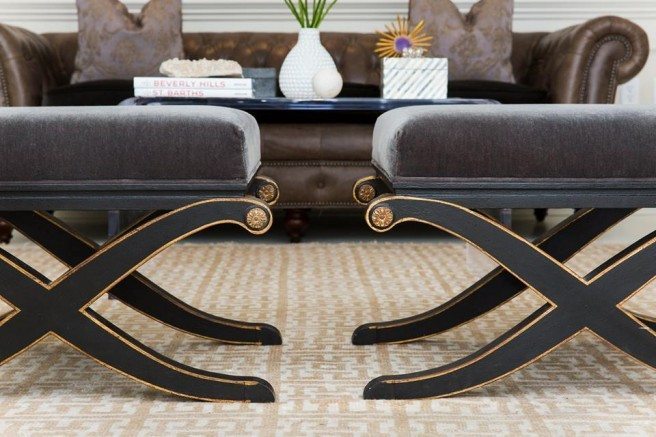 Likewise, the x-frame stool is a venerable Greek design that is still kicking it in contemporary decor. Use them as a bench for extra seating or a small side table, paired with a serving tray.
6. Seek ideal beauty in artwork
Most folks don't have the room for a Greek statue, but a large mural depicting one could be a thing of ideal beauty — in the right space.
—————————————————————————————————————-
Karen Egly-Thompson is a former interior designer turned interiors writer. She writes regularly for Houzz and her work has appeared in publications such as Commercial Interior Design and Middle East Architect. Her blog Design Salad focuses on traditional design in contemporary context. A seeker of ideal coastal weather, Karen calls both Dubai and Maine home.