From indigo to ink, rich navy shades are gathering pace and the popularity in fashion and interior design. We noticed that they are even overtaking ubiquitous grays and are becoming the favorite paint color for the walls.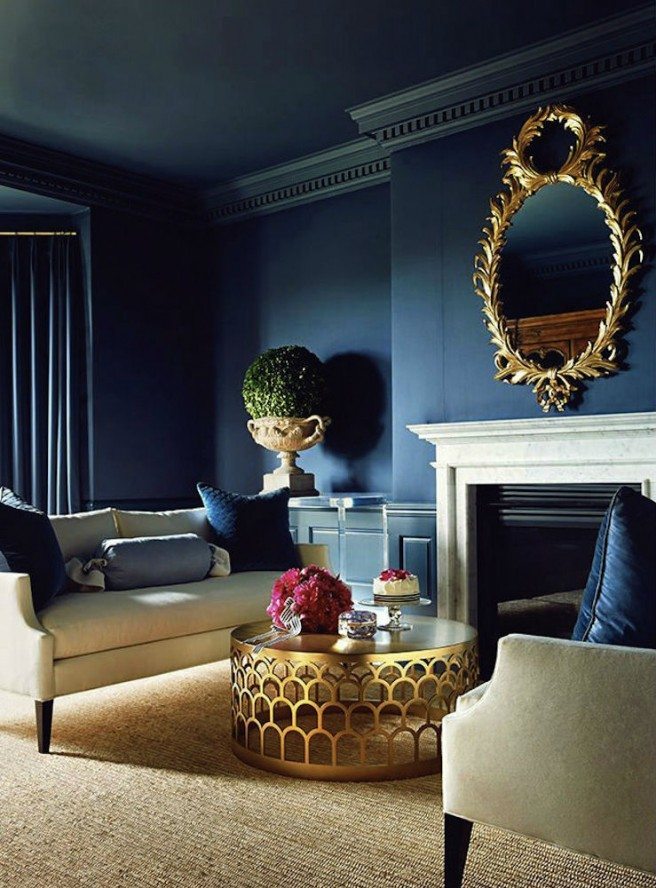 For those who would never consider painting a room black, maybe they will be more tempted to go for a softer shade that will make a similar dramatic impact? Painting a room dark navy will produce a modern and sophisticated look. Shiny details and accessories in neutral colors will pick up the light and create a desired contrast in a room with strong navy walls. Here the rich color on the wall is married with a woven rug.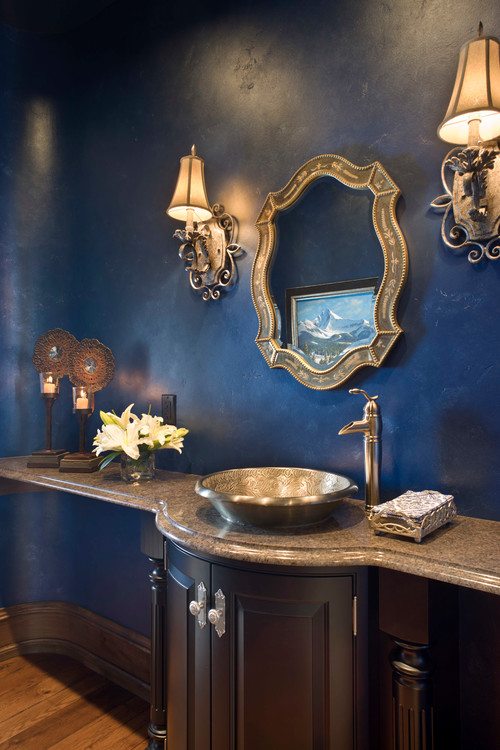 If painting a whole room in robust colors is too much for you, why not choosing it for an entry or a powder room? Small spaces are perfect for creating drama. Dark colored walls will provide the unexpected luxurious vibe and a touch of elegance.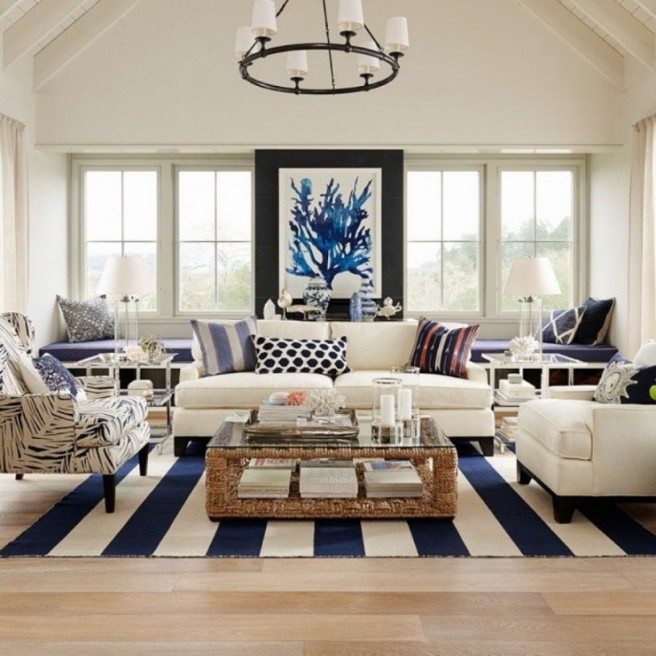 If drenching your room in saturated colors is not your thing, dress the room with navy accessories that will also offer a powerful pop of deep blue in your home. A statement piece of navy rug is a wonderful alternative to painting the walls in a deep shade of dark blue. To achieve the best effect and make the rug stand out, keep other elements simple and minimal to lend a nice backdrop for the deep blue accents in the room.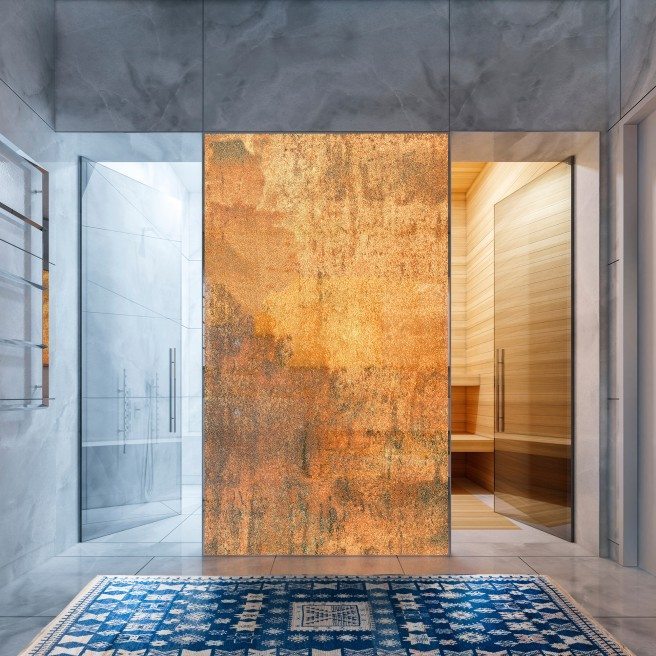 For a glamorous and affluent look combine navy with yet another popular color of the year – gold. The Vintage Moroccan Rug looks perfect against the backdrop of the rich gold and adds a bit of charm and playfulness to a super sleek bathroom.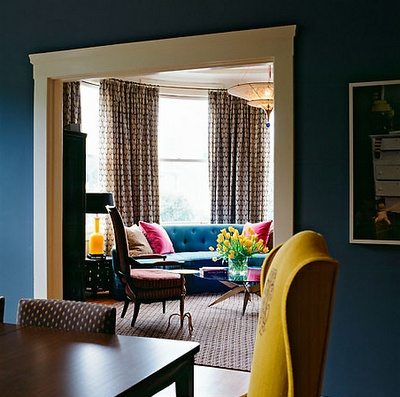 Another good secondary color for navy is yellow. Having one pop of yellow in a room where blue is the anchor creates a perfectly balanced and pulled together look.