Though you wouldn't know it from the weather here in New York last week, autumn is upon us. The design blogosphere is abuzz with tips and inspiration for wrapping, layering, warming and generally Fall-ifying our homes.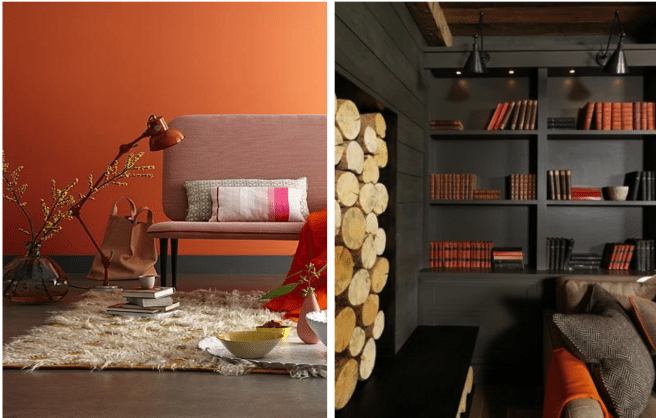 Houzz has a couple seasonal-ish features that are worth checking out, one on how to incorporate tomato and another on orange accents. And Homedit has a cute fall decorating listicle.
Whenever autumn rolls around, people start thinking about rugs. A rug is the surest way to add softness and warmth to a space. And as the temperature drops, a luxurious high-pile textile starts to look all the more appealing.
I love fall colors, and happily they can be found all throughout our collection, among vintage rugs and contemporary carpets. Here's a small sampling of DLB pieces that that are rich with fall splendor.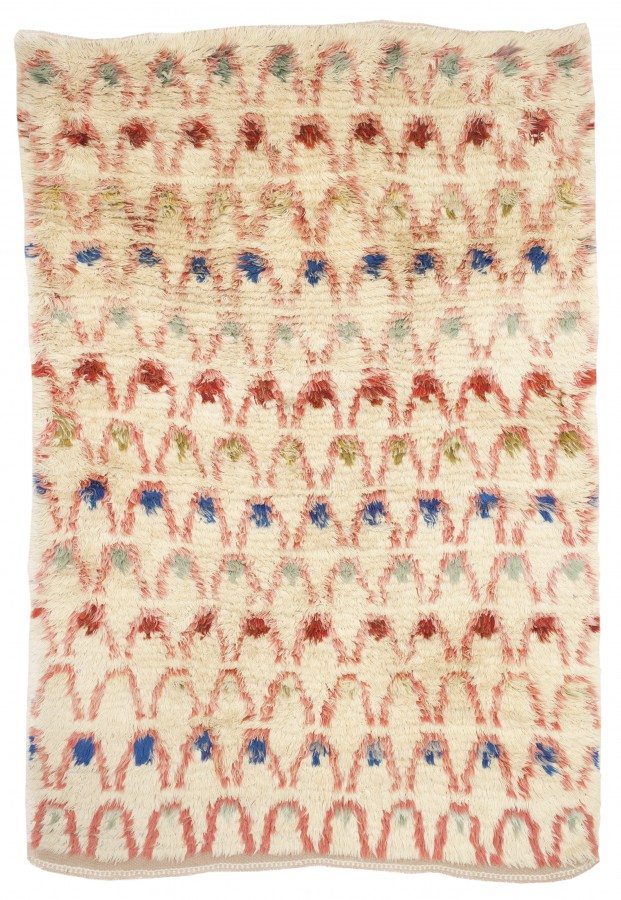 This Swedish pile Rya rug by Ingrid Hollman Knafve is an understated delight. Often we think of fall colors as bold and bright, but the muted earthiness of this mid-century piece (produced circa 1950) would go perfectly with an organic modern interior.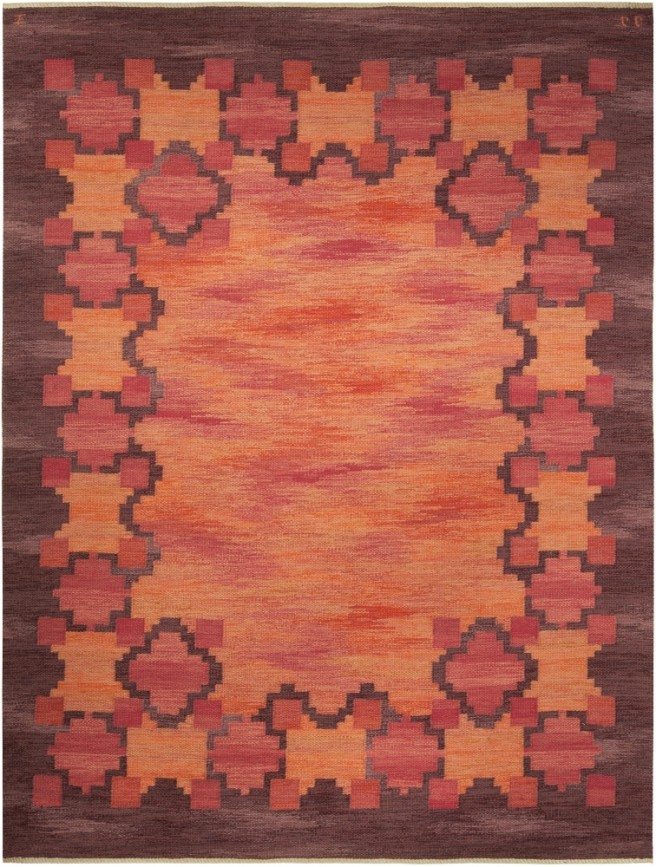 Another, slightly younger Swedish beauty is this vintage flat weave by Judith Johansson (circa 1960). I love the resplendent fall tones in its geometric patterning.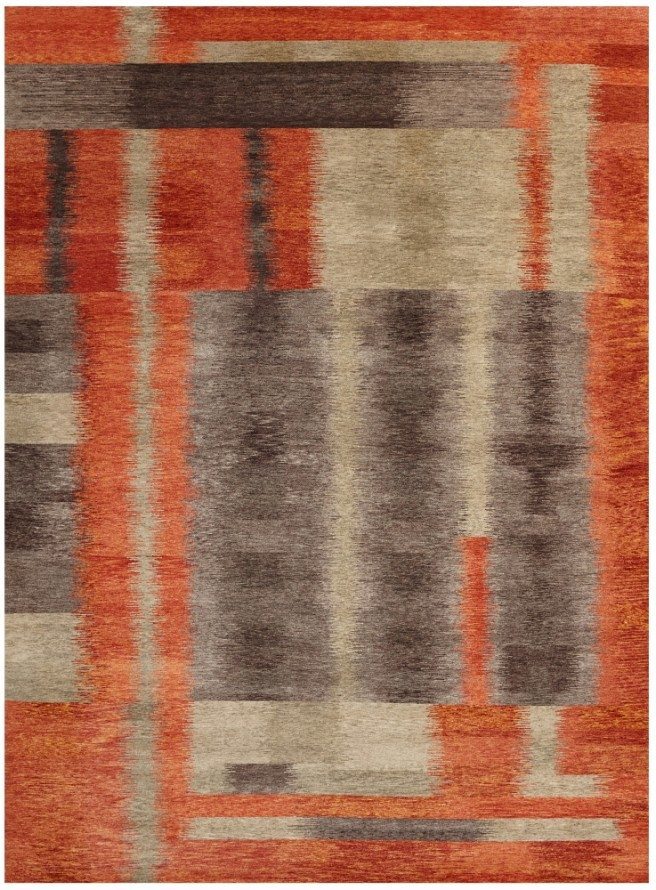 Our contemporary collection also has Autumnal treasures. This Alfonsina-Rustic contemporary rug is warm and chic.
From our antique collection, this Morroccan carpet, probably woven sometime in the 1940s, boasts a latticework of Autumn colors with modernist flower heads.
There's plenty more gold-and-auburn inspiration in our catalog. Happy fall decorating!