It's not only mathematicians that place their interest in geometric figures and patterns but so do architects, fabric- and space designers. Square has always been an important element in our culture, architecture and special planning. 
Every town has its own square, and solely in Rome, Italy there are eighteen of them! We like square rooms, windows and tables. We adore square pools and gardens. And have you known that over 90 percent of all hedges in the world are of cubic shape? So here's some news and inspiration for you.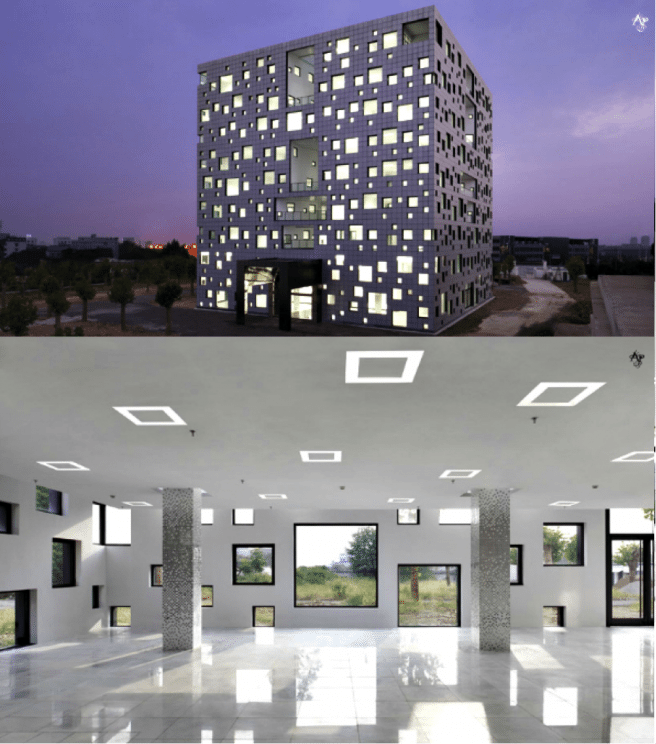 The 'Tube Cube' building is a bold outcome of the cooperation of three architects: Keiichiro Sako, Fuji Yoko and Jiye Zhang. It is located in the Economic Development Zone of Jinhua in China.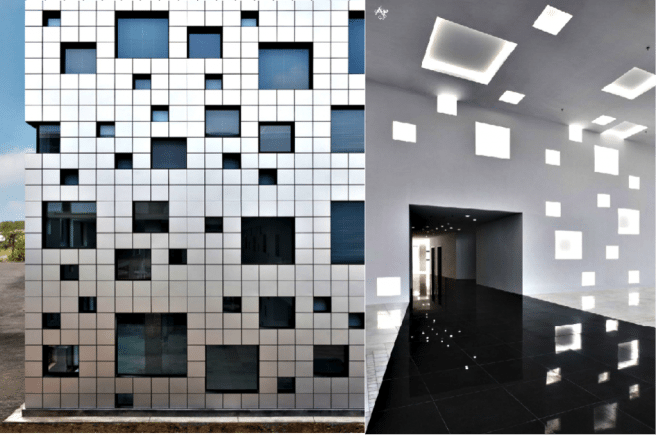 Both the look from the outside and from the inside are impressive and even a bit shocking.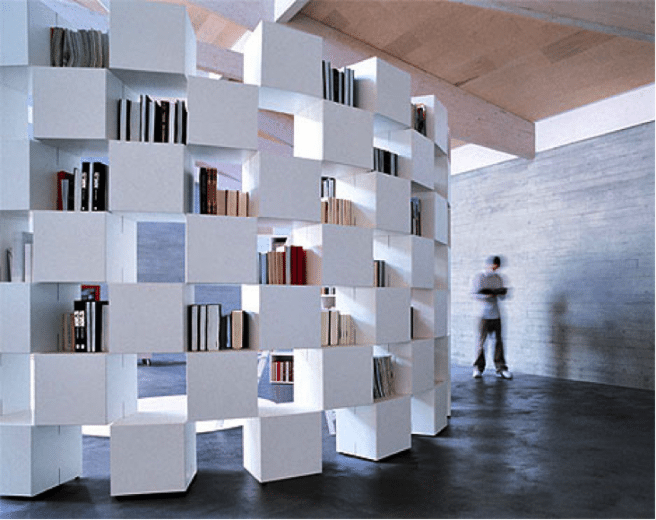 A bookcase that sevres as a wall or a compartment that serves as a light-inviting bookshelf? It doesn't matter to be honest, but it sure looks great as the Great Wall!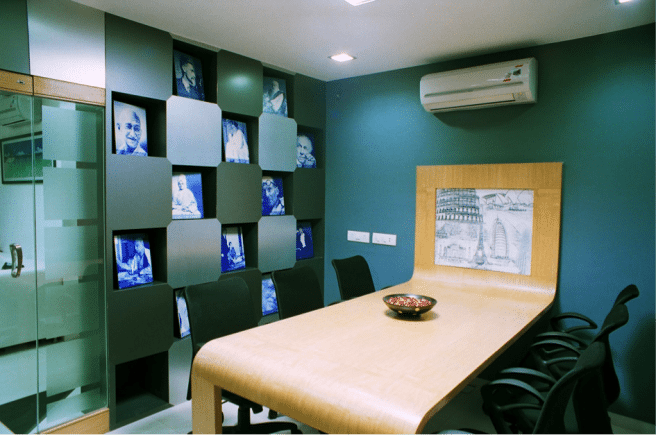 The interior design of Time Square building featuring Mahatma Ghandi is another example of a square-inspired space.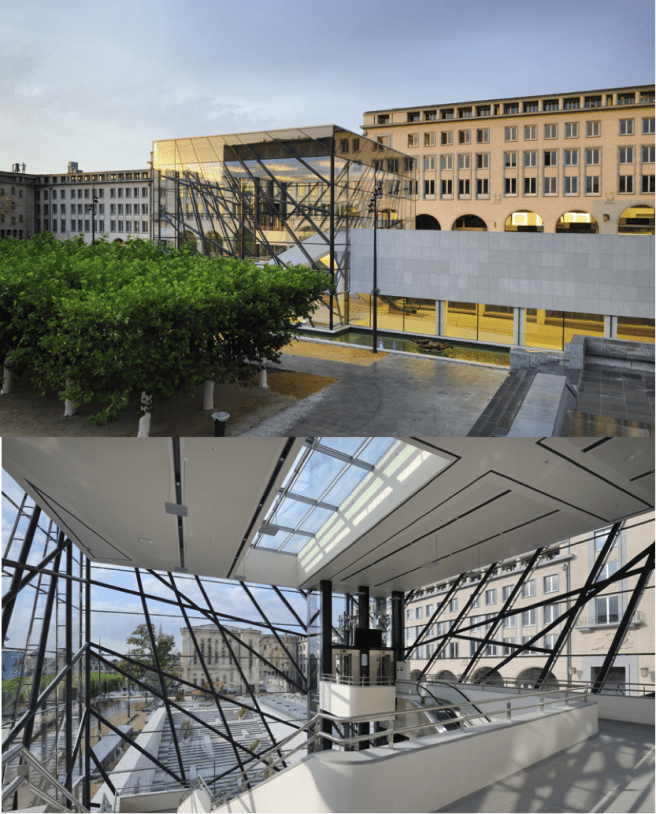 A newfound visibility has been applied recently to the former "Palais des Congrès" by a glass cube which constitutes the principal entry to SQUARE, Brussels Meeting Centre. The translucent form enriched in geometric patterns is undoubtedly becoming an architectural landmark of the city.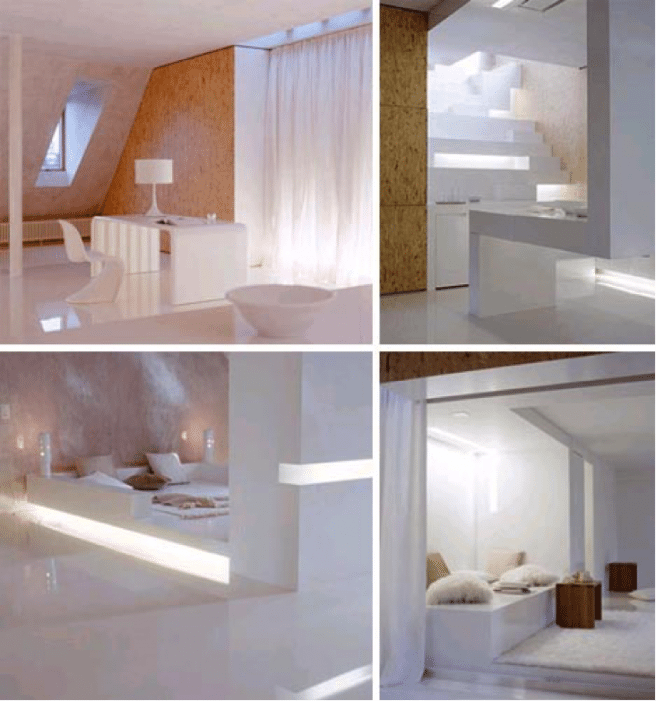 The apartment was refurbished according to the project by Gus Wusterman who drew his inspiration from the surrounding snowy and glacier-capped mountain area of Lucerne. The minimalistic in details and holistic idea of a landscape-turned-flat speaks simplicity, peace and harmony.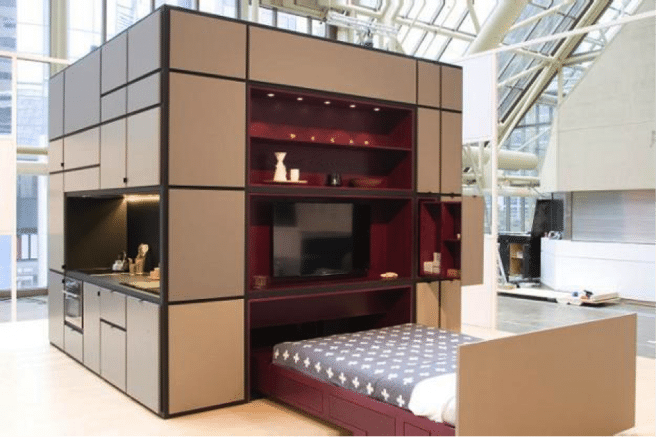 A compact solution for compact spaces is offered by this all-in-one apartment cube, which contains every single home and household item and detail indispensable for simple yet comfortable living. But a house is not home without a carpet. And not any carpet but a matching one of course.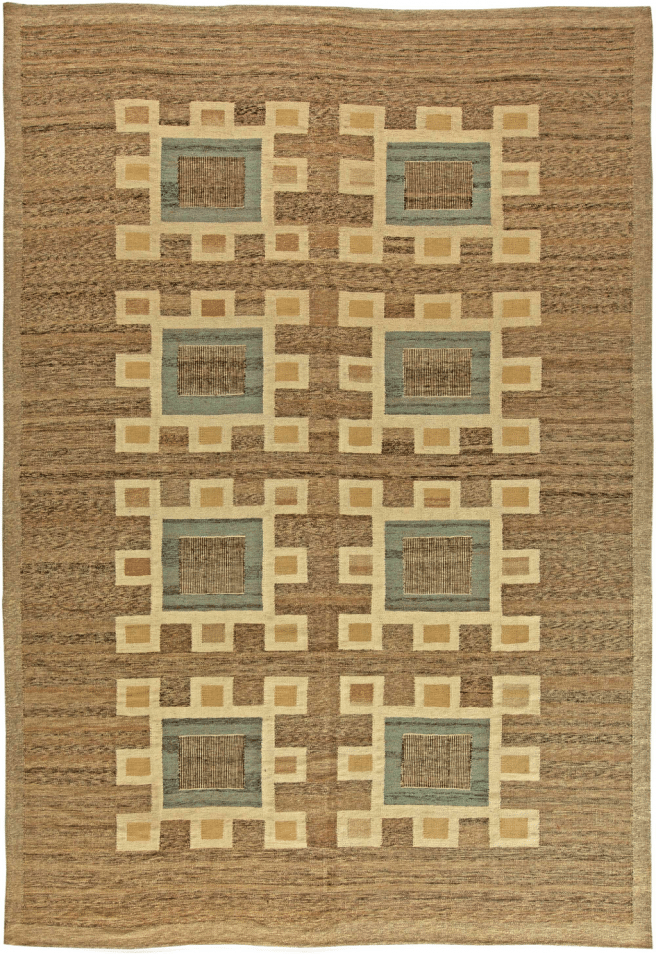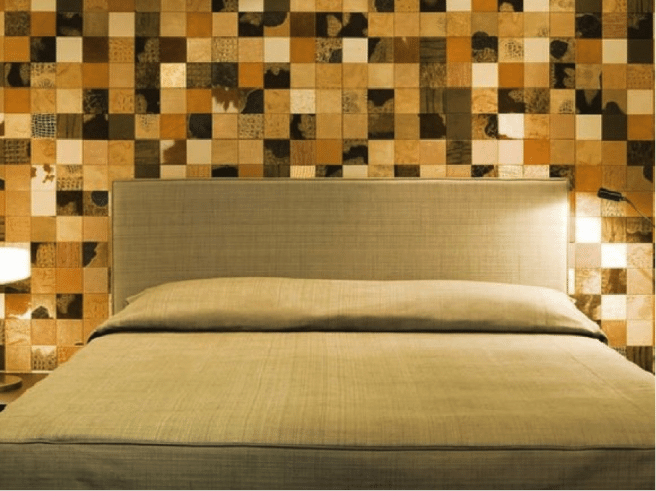 A mosaic behind the headboard of this bed brings in a lot of warm feelings and emotions, keeping us wondering what kind of picture could we create if we shuffled the pieces. Outstanding! And we know just the perfect carpet to complete the look of this particular interior.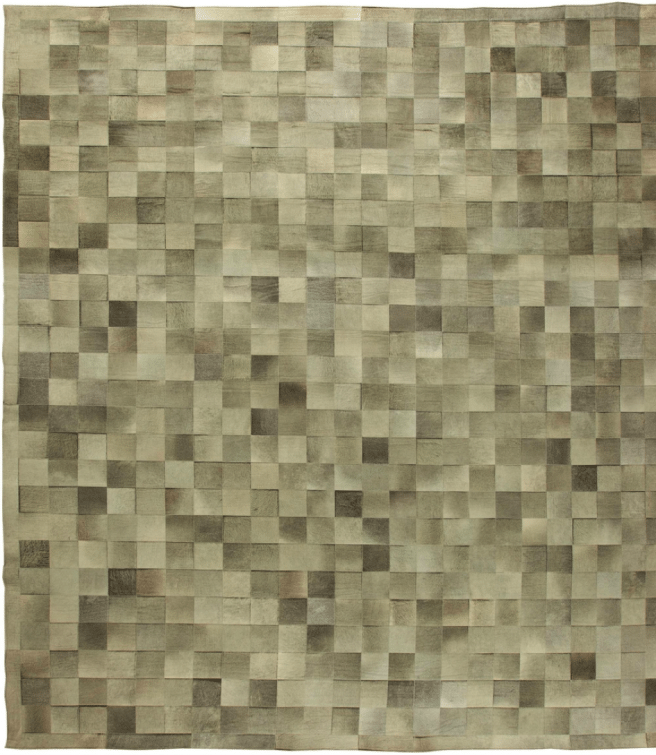 How about this fabulous hair-on leather carpet?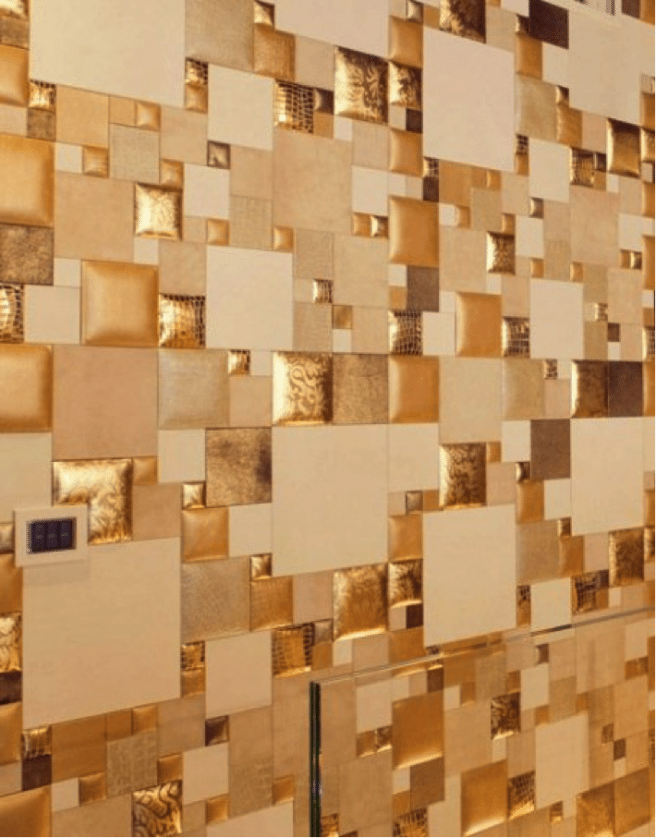 Posh and lavishly rich golden wall-design is reminiscent of luxury and pleasure.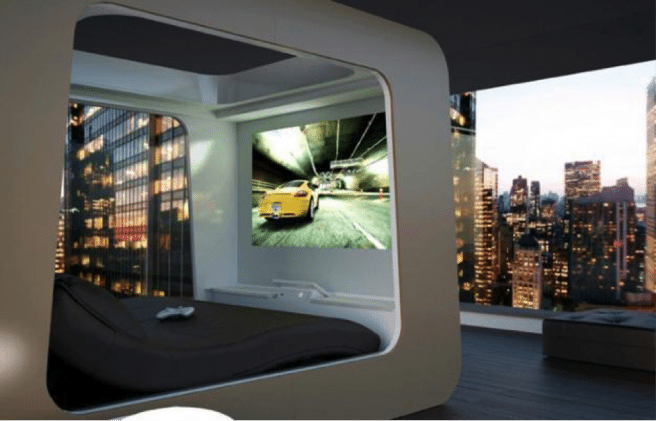 Who wouldn't like to sleep or just relax in such a cute cube? A bit extravagant, but also top-modern and sleek design that characterizes this interior could be applied to any open space.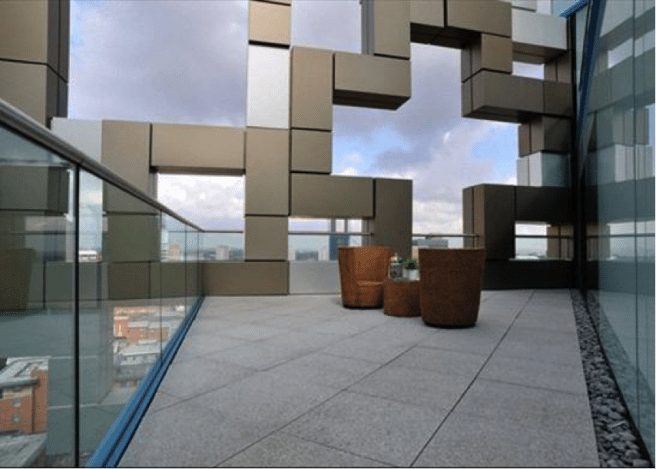 Does this wall remind you of something? The architects and builders of this edifice must have had a time of their lives erecting this ginormous Tetris-like building.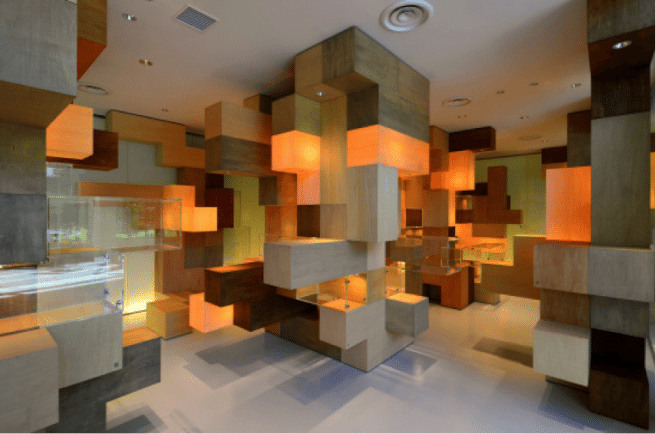 This installation located in Japan was called A Gallery Space for Puzzles designed like a Puzzle and a designer of this amazing artwork is Tatsu Matsuda.
A computer algorithm was employed in order to accomplish such an effect by generating an answer to this puzzle: how to fit 144 pentacubes into a space.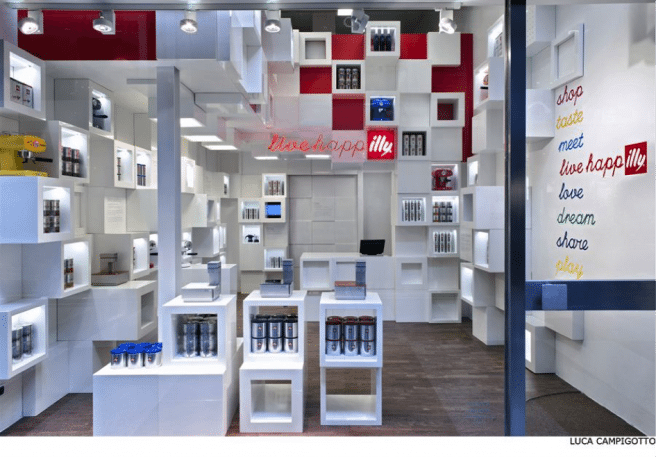 A smart and fresh idea for a store, the author of which is Caterina Tiazzoldi, makes a strong impression of tidiness and orderliness. What's more it's completely reconfigurable, as the single movable cubes allow for more than 3000 configurations to keep the customers amazed.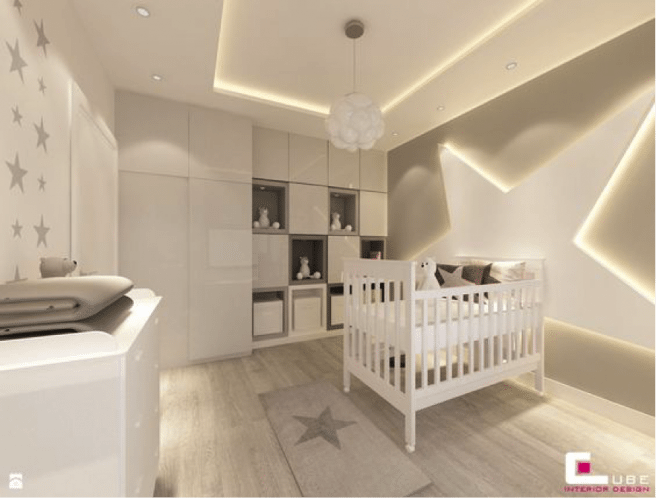 A modern nursery room loaded with unpretentious storage space and calm aseptic hues of silver, grey and white proves that you don't need much color to accomplish a captivating end effect, if only you have a good design. The project was carried out by an outstanding Polish architect Ilona Skrobot from Cube Interior Design.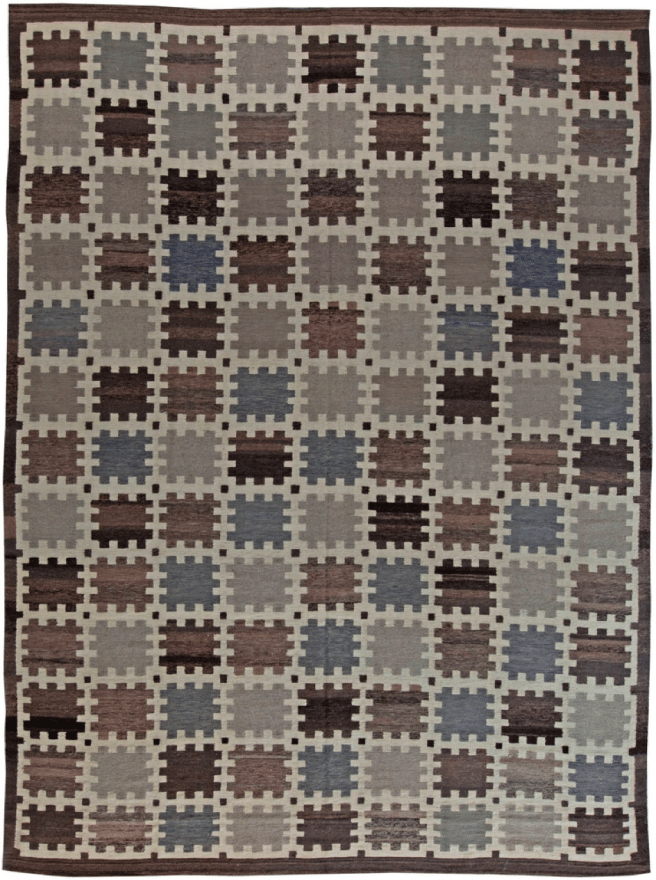 What every cubic space would welcome with a warm hug is this sumptuous Swedish flat-weave rug.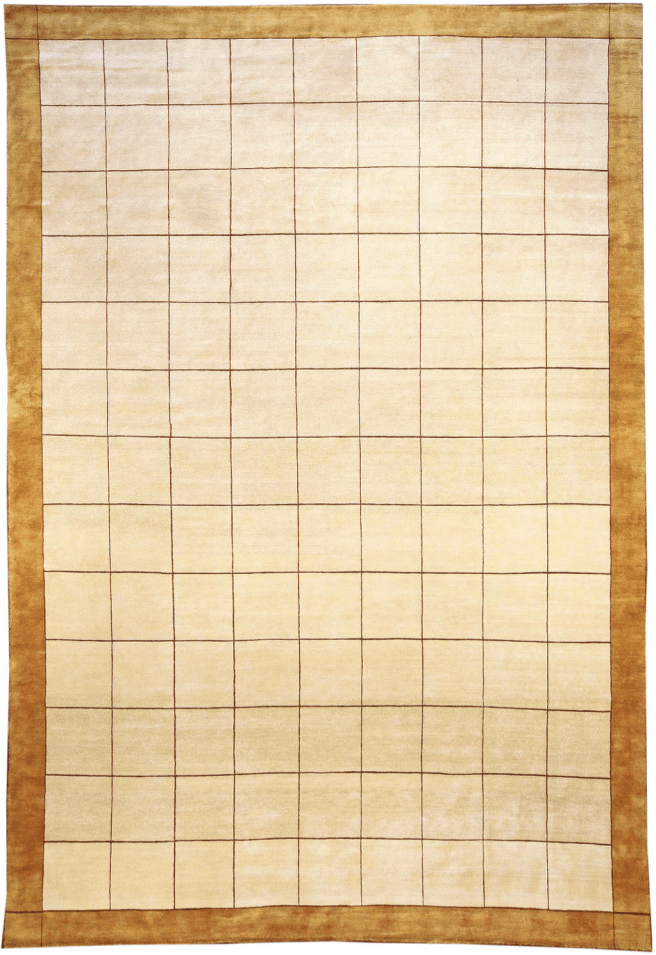 Or this Tibetan ivory contemporary rug.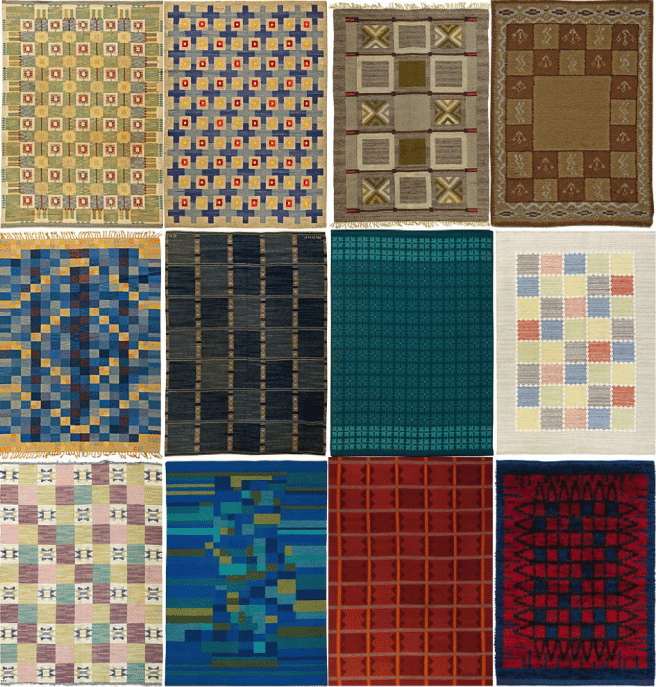 Square and cube design is nearly as characteristic of Scandinavian rugs as Ikea stores are characteristic of Sweden.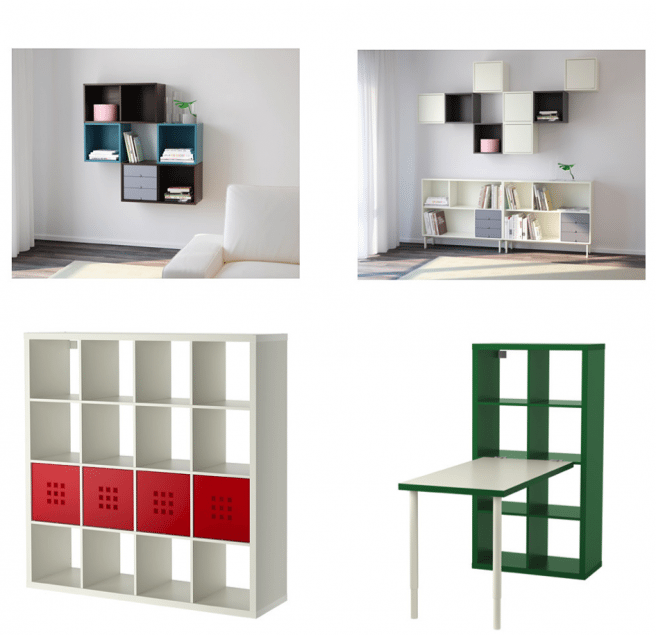 Typical of Ikea cubic design plays both functional and aesthetic role