Born and raised in San Antonio, Keller Henderson was interested in design ever since his childhood: "Design has always been something I've known and connected to, I've had a drafting table nearby since I was a kid.". He would frequently visit the McNay Art Museum, where the displayed masterpieces fueled his imagination.
After studying art history in school it became clear that Henderson was meant to work in the design industry. He easily drew the parallels between art and design, spotting subtle similarities which would go unnoticed by anyone else. His first design was a home on Argo. At that time Henderson was 15 years old.
As a mature designer, he became interested in the development of San Antonio. The city is his long time inspiration: "The movement of downtown says everything about our city, there's so much energy right now. It's the most important thing to happen to the city in 50 years. The suburbanites have so much pride, even if you don't go downtown, they just know its cool. And more importantly, it's bringing so many cultural people to our city; attracting national developers and international architects. And Thank You, Spurs, we're on the map! Haha. But really, we're on the map because of the revitalization of downtown and Southtown. Couldn't be prouder of San Antonio. ". A local patriot at heart, Henderson became involved in two large-scale redevelopment projects in the city, The Floodgate apartment project and overhaul of the former Legal Professional Building.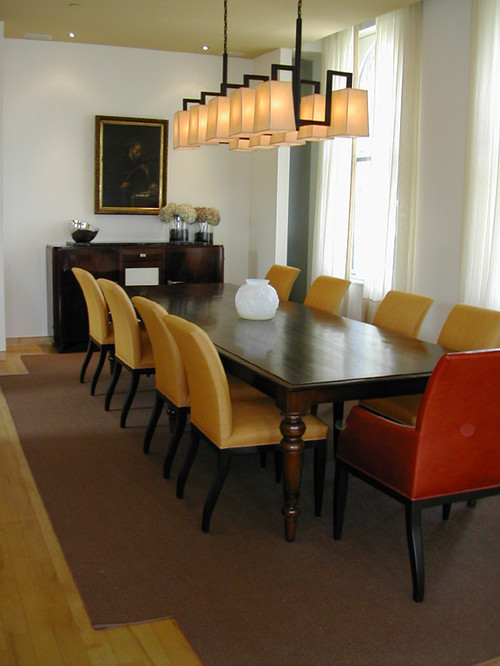 When asked about his own definition of design, Henderson responds "purposeful, versus reactionary.". Accidentally, those words are also a perfect description of his personal style, which values comfort above everything. As Henderson admitted, what he cherishes the most are early design movements – after all, Giò Ponti, an Italian furniture designer and Jean-Michel Frank, creators of radical design movements in history, are his idols. Using color palette full of whites, beiges and browns, Henderson brings light into his interiors without taking away their natural warm and homely aura. By putting modern or semi-modern furnishings in classical rooms he creates stunning contrasts which, instead of fighting, complement each other.
During the process of design, Henderson acts with mathematical precision, planning every single detail. However, among all his blueprints and projects, he never forgets about how important the individual touch, which would reflect their personality and beliefs, is for his clients. : "My job is to work within [clients'] existing space to create an aesthetic that suits their lifestyle.".