Emily Summers is truly the artist in the world of interior design. Born in Kansas City, she obtained a Fashion Merchandising scholarship and moved to Texas to attend Southern Methodist University in Dallas. She graduated in 1966, receiving a Bachelor of Fine Arts but did not stop just there. Her passion and thirst for knowledge pushed her forward to complete another five years of Post Graduate studies in Art History.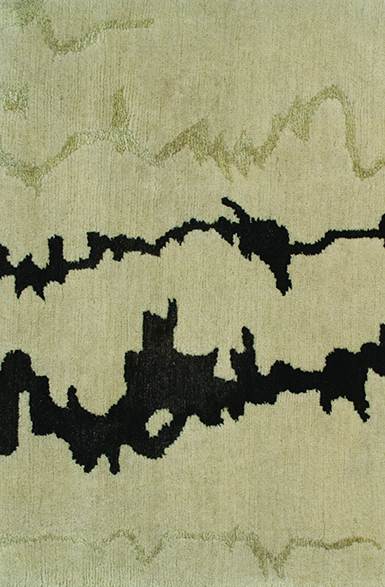 While she was studying at SMU, Emily worked for the Neiman Marcus luxury department store at the fashion offices. With her sense of style and love of beauty she fit just perfectly in that creativity-saturated environment.
The dawn of her career in interior design was the year 1979. Emily was still a student of Art History, which undoubtedly influenced her approach to decorating of living spaces. From the very beginning she was widely acknowledged for her cooperation with architects and artists, in order to forge houses into practical, cozy and functional works of art. She dealt with collecting, commissioning and architectural installation of fine arts into her dashing projects. Her ingenuity, talent and brave 'Texan' attitude earned her world-wide acclaim. Nowadays, she is the President and CEO of Emily Summers Design Associates – the company famous for the use of surprising materials and creating custom pieces which are later combined with the 20th century furniture. Apart from designing houses, the firm also provides professional art consultation.

Thanks to customizing furniture her projects are unique and unrepeatable. She embellishes every room with her impeccable sense of style and manages to introduce warmth and soul to elegantly restrained modern interiors. All kept in extremely good taste, always contains a hint of extravagance, just as Emily was she was knowingly winking at someone who is admiring her wonderful work.

In 2007 Emily Summers was recognized by Architectural Digest as one of the 100 Best Architects and Interior Designers in the World, and has been consecutively receiving this award until present. However, it is nothing but a tip of an iceberg, as the list of her prizes seems to have no end – over the years she received multiple ASID awards, including Best Living Room, Best Historic Preservation, Best Residential Kitchen and many others. Moreover, the designer is largely involved in numerous social initiatives, such as higher education, historic preservation, museums or urban planning. Emily does not intend to slow down, she seems like she is just warming up.