DD Allen is an interior designer, who in cooperation with her life partner, the architect Michael Pierce, runs the PIERCE ALLEN company. The firm is located in the heart of Chelsea in New York City, and was established in 1986 to deliver the highest quality services in terms of comprehensive design.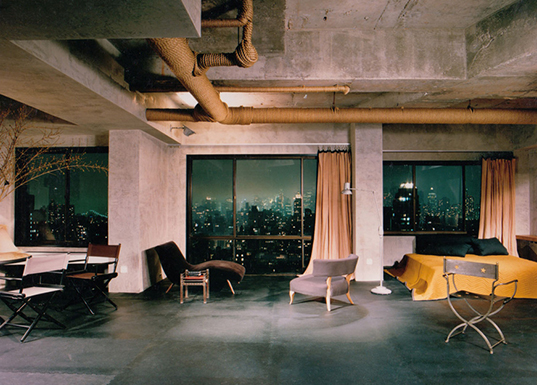 PIERCE ALLEN consists of 15 architects, designers and administrative assistants, whose greatest strength is a unique approach to traditional and modern aesthetics, combined with an unparalleled degree of personal attention in dealing with customers. All under the guidance of DD Allen and Michael Pierce, whose partnership in work and life has resulted in numerous timeless creations.
DD Allen is already a living legend of interior design. She has a Master's Degree in architecture from Columbia University, while Michael Pierce holds a Master in architecture from Harvard. The couple has worked for such Hollywood superstars as Ben Affleck or Matt Damon, but they are happy to undertake any interesting project, no matter who the investor is. They have a reputation for easy approach to clients and staying in close cooperation with them, which helps to develop a distinctive character of one's personal space.
The style of DD Allen is eclectic, it juxtaposes contemporary details with rich textures, achieving modern interiors which enchant with colors and sophistication. She is no stranger to grand mansions, but always emphasizes the importance of intimacy in living spaces. The trademark of DD is combining bold paints and unusual materials with antiques to take the edge off. Her experience in designing includes both rural and urban environments, she's an exceptionally versatile artist. Thanks to her professionalism and passion, PIERCE ALLEN is usually chosen to work several times for one client. Numbers of satisfied customers cannot be wrong:
"A New York treasure–they have superb taste and follow through flawlessly."
"Fabrics in the $400-per-yard area do not faze them. They are committed to the highest possible quality and do it up."
"They are real people who will artfully handle normal jobs."
"DD is a true artist."
"Ordinary apartments become dashingly dapper."
"Thoughtful, relaxed and very, very smart."
"Discreet and protective of their clients."
"They find fresh ways to incorporate the city into their designs. True New Yorkers."
"Fun with a capital F.'"
"I have used them on six projects over six years and have always been thrilled with the results."
The Source of quotes: http://www.franklinreport.com/ReportCard.aspx?v=1664