Inson Woods calls himself a "Renaissance man", which is reflected in his designs. Mixing experience with his diverse background, Wood is an interior designer with vast understanding of the industry. His objective to redefine the design, reveals itself in his revolutionary projects.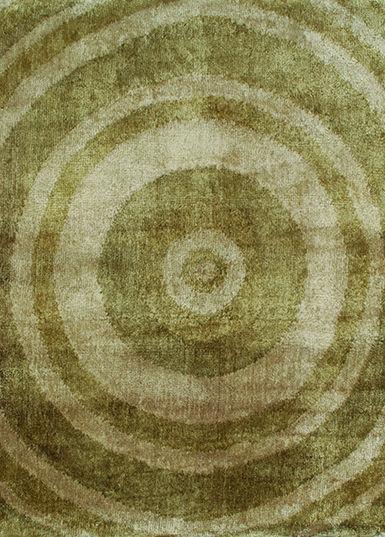 As a student at the Cornell University's College of Architecture, Art and Planning, Woods was deeply inspired by his professor and personal hero, a famed architect Colin Rowe. He received his Masters of Architecture at Harvard University, where he could develop his talent under artists of the likes of Frank Ghery, Rem Koolhaas and Wolf Prix. Wood's work for a world-famous architect, Juan Pablo Molyneux, proved to be a great experience, as it allowed him to try out his abilities on grand projects with even greater budgets. After that, the designer worked for David Easton Incorporated, where he ran as many as eighteen projects, inter alia the renovation of a twenty five thousand square foot townhouse in the New York City, which was originally built in 1908.

Woods is unique in his approach to customers, as he prefers to take his whole team to meetings: "Employees give more and gain more once they have a deep grasp of client intentions. The end result is a designer who is an adept listener, and an entire team that's responsive to the goals of a project.". He is constantly involved in his company on many different levels: "My brand is my lifestyle, so I'm willing to share as much as possible with potential and current clients.". Wood takes great care to educate his young staff, as a result creating a stable and loyal team able to finish any given project. "A holistic approach to design produces compositions that feel like an orchestra in harmony—no successful venture is a one-man show," he says.
His founded in 2005 company, Inson Dubois Wood, LLC, concentrates mainly on residential design and redecorations. Widely known for their promptitude and responsible budgeting, the enterprise hires a crew of talented individuals with an eye for decor. Their projects can be found allover the world – from Asia and Europe to USA. Inson Dubois Wood, LLC, is not afraid to use the newest technologies such as 3D printers in their work, often achieving stunning results unseen anywhere else.
source: https://www.americanexpress.com/us/small-business/openforum/articles/how-young-employees-keep-a-design-firm-fresh/