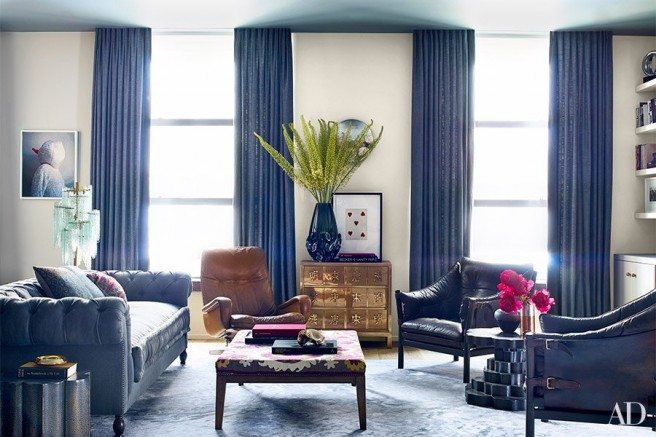 The February cover story for Architectural Digest is a swoon-worthy tour through singer-songwriter John Legend and model Chrissy Teigen's masterfully renovated by Don Stewart New York City home.
The entire slideshow is worth seeing, or better yet pick up a print copy, but naturally we are most excited about the shots featuring gorgeous, contemporary rug and carpet.
Up top, the living room boasts a hand-tufted wool-and-silk rug that was designed to look like water – a perfectly calm foundational piece for a room full of eye-catching art and strong vintage elements.
Then in the bedroom, this custom carpet is a woven interpretation of a painting by artist Shannon Cantanaro, owner of Eskayel. Our creative director opted to use an aloe background for this piece, because aloe has lot of natural color and lends a layered feeling to the textile. The design on top is done in pink and gray silks with hints of green that really come out in this particular lighting.
To learn more about our custom carpet and rugs, go here.