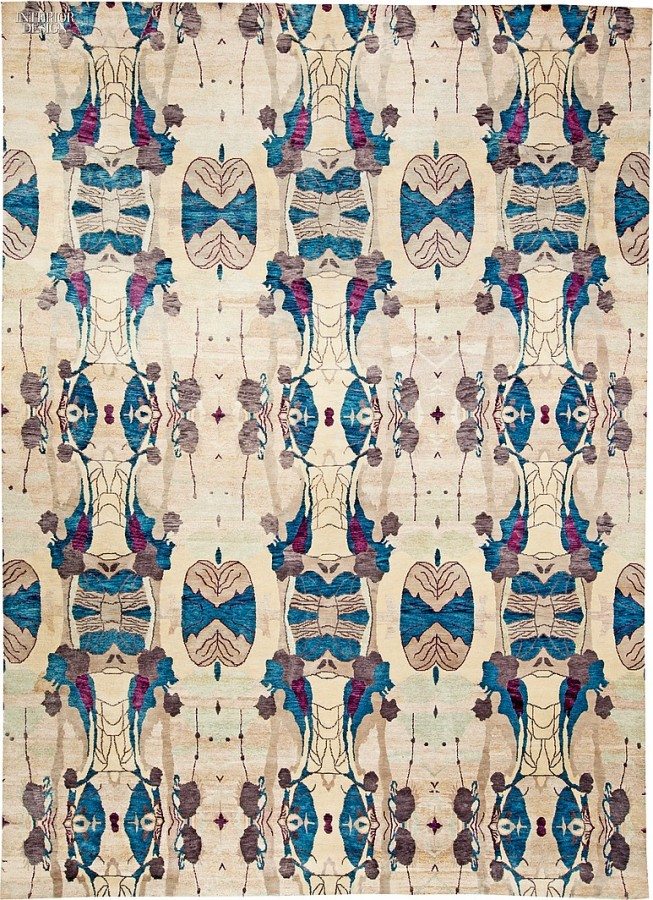 Our favorite trade magazine has a slideshow round up of new carpets, rugs and tiles, and included in that list is this gorgeous carpet designed by Eskayel's Shanan Campanaro.
The rug selected by Interior Design is made of silk and aloe. Aloe has a lot of natural color and variance, which is part of the reason the rug retains the essence of watercolor from the painting its design was based on.
Shanan is on a roll this month: Our carpets with her designs were also featured in Architectural Digest's latest cover story on John Legend and Chrissy Teigen's NYC home.
Shanan is a painter and designer who cut her teeth at the prestigious Central Saint Martins in London. You can see her full collection here.  Or a little taste below:
There's a dreamy, fluid quality to her work, which is preserved when it's transferred to textile.  Shanan's singular, abstract designs invoke the subtle beauty of nature in a way that's as uncommon as it is delightful.