Decorative antique rugs add a dimension of style and history to a room that no other floor covering can match. Varying in style, based on local tradition, these Persian rugs have been used for thousands of years as a beautiful and practical foundation on which to build a room.
We are Doris Leslie Blau! Our timeless and iconic rugs are featured in our rug shop located in New York. Established since 1965. World's most recognizable brand for the Persian, oriental, antique and vintage rugs and makers of the finest custom carpets.
While some of the technology may have evolved, the basic art of making rugs has not changed for centuries; the same basic techniques and materials are used whether the carpet is from Turkey, China, Persia, India, Morocco, or Russia. However, each region, and sub-region, has its own unique design iconography that has been handed down from one generation to the next ensuring that each is distinct and special despite this basic commonality of construction. The type of material used, the method of tying knots and the density of knots per inch, combined with specific design schemes all give a unique cultural fingerprint to each carpet or rug.
Most high-end carpets were made in sophisticated urban settings, in well-established cities where value was placed on fine artistry and the stability of a permanent worksite allowed for use of larger and more sophisticated looms. The more casual tribal rugs were woven by nomadic tribesmen and women whose access was limited to coarser material and smaller, more basic, easily portable looms as opposed to the permanent looms used to make the more refined city rugs.
Decorative rugs from all the World
Decorative rugs for the western market were originally made in countries such as India, Persia and Turkey. As the industrial revolution created a new merchant class, antique decorative rugs were a sought-after status symbol demonstrating wealth and good taste. Watch any period film set in the late 19th or early 20th centuries and you will almost certainly see an oriental rug on the floor.
An antique rug is one that was created before approximately 1920. Carpets & rugs from 1920 through the 1950's are considered vintage. Antique decorative rugs can vary greatly in color, size, designs and material. This is what makes them so versatile; ranging from a smaller decorative rug for a bathroom, decorative area rugs to define a particular space, all the way to room-sized antique carpets. The current trend among those buying antique decorative rugs is towards neutral colors which can be used as a more subtle background to a room. Antique decorative rugs, however, still come in a rainbow of colors and designs that allows them to create a warm and inviting ambiance and to anchor any room whether as a backdrop or a focal point. It has been said that a carpet is the "soul of the room." Select one that reflects your special nature and captures your imagination.
No matter your preference for color, texture, style or vintage, Doris Leslie Blau offers the widest selection of antique and vintage rugs for sale to fulfill your dreams.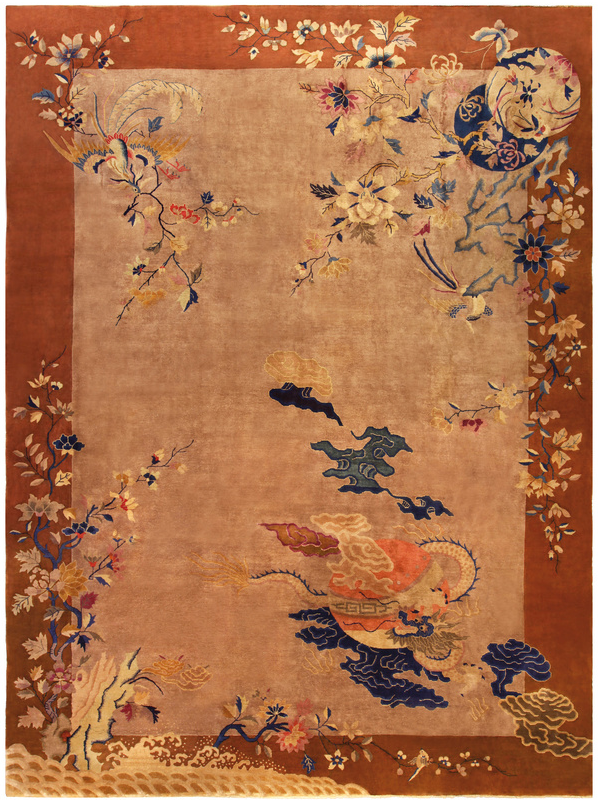 Decorative rugs in city apartaments
People are naturally drawn to the cities. Places like New York City, London, Madrid or Tokyo are the where the fun is. They offer a wide range of accommodations to live in, from grand suits to tiny studio flats. Still, decorating an apartment can be a real challenge. There are numerous constrains, such as space or time, which make designing a city apartment difficult yet rewarding.
Many of us have a very decorative carpet and have no idea what to do with it. This is the issue with many modern rugs – their beauty is impossible to resist, but after purchasing them, you have no idea where to put them. This is why we decided to share some of our foolproof tips on how to use a decorative rug in a city apartment.
Rugs with rich patterns are perfect for both living rooms and bedrooms, as they not only decorate, but also make the interior seem more cozy and comfortable, but if you have a limited space, consider either getting a smaller rug or on the contrary – the biggest one you can fit. You can find decorative rugs in all sizes and shapes, just to suit your needs! If you don't believe us, check out our vast gallery and indulge into the most aesthetically pleasing experience of your day. Area rug a great (and stylish!) alternative to carpets, mostly because they are much easier to move. Such a big rug immediately becomes the focus of any room.
Patterns of highly decorative rugs might provide difficult to work with, especially if you have little experience with decorating. It would be perfect if the interior of your living room was minimalistic or almost bare-like, as the problem of conflicting patterns would be non-existent, but if that's not the case, try to go for the design that is somehow related to those patterns you already have. From colors to shapes, possibilities for that are endless… And even if your decorative carpet of choice doesn't fit entirely, it will help you create a very chic eclectic look.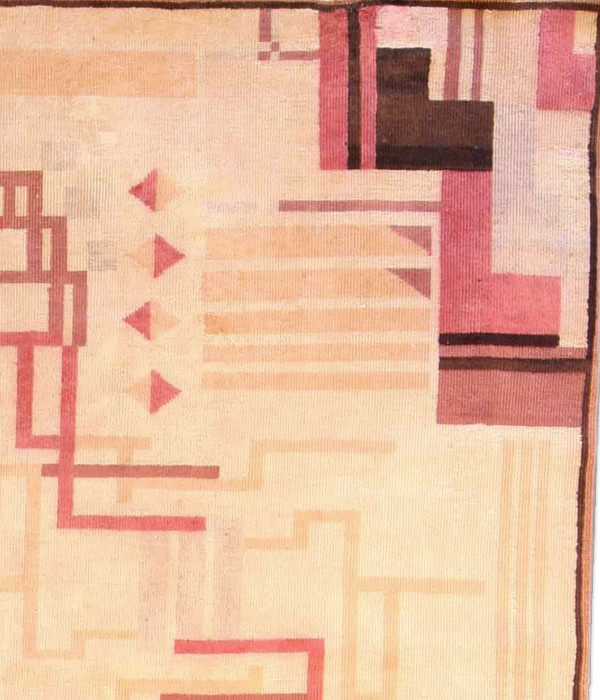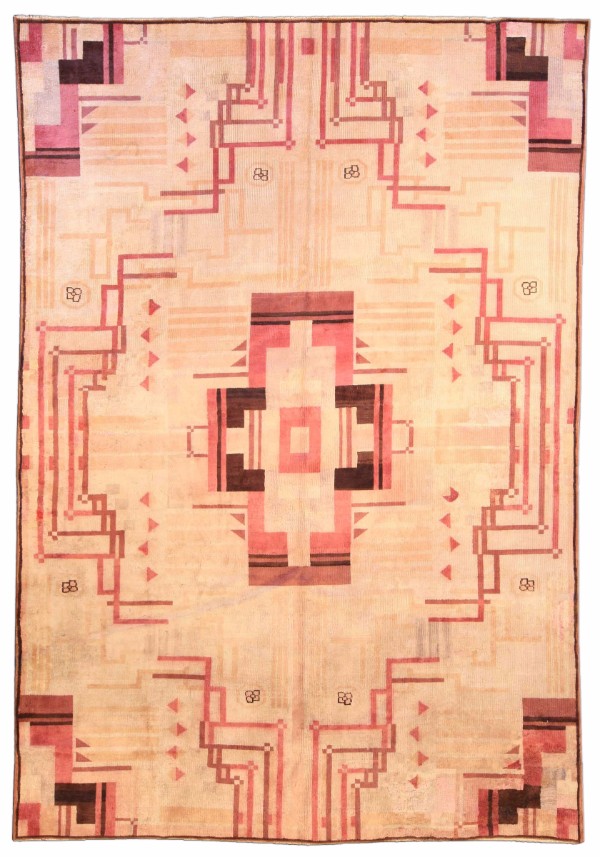 Bedrooms are more tricky to manage, as it all depends on their purpose. Consider getting a decorative rug in toned-down shade, nothing too strong or vivacious. Try avoid reds, as those are known for stimulating properties – blues, beiges or even greens would be much better for that. When it comes to living rooms we can allow ourselves to be creative and a little crazy. As a rule of a thumb, try to pick a decorative carpet, that will be similar in color to the minor elements of your interior. It might be tempting to pick a decorative rug that will be in the same shade as our walls in an attempt to create a sort of balance, but it rarely works. If you happen to live in a studio flat, where living room also acts as your bedroom, consider getting a rug that will fit them both. Heriz rugs are known for their elegant beauty and luxurious thick piles, and an over dyed rug is sure to give your space a boho-like atmosphere.
Although they are a challenge, decorating a flat is not only possible, but also fun. Decorative rugs of all types are a great help for those, who want to quickly change the atmosphere of their flat or look for a bit of originality in their everyday life.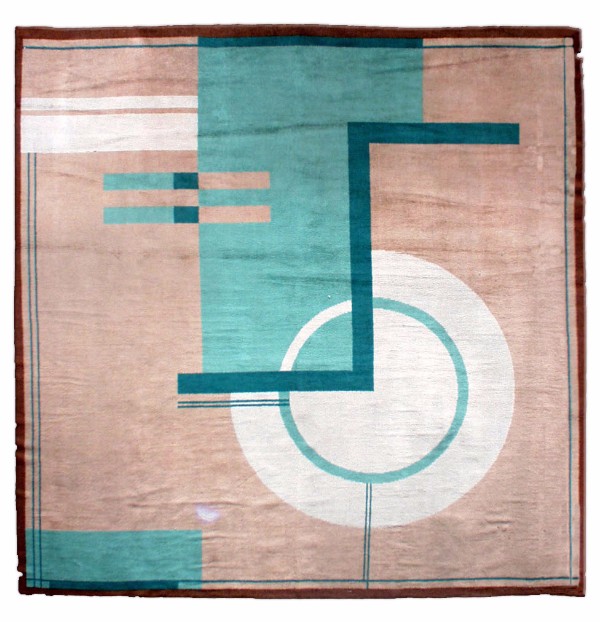 Antique Decorative Rugs at Doris Leslie Blau
The Doris Leslie Blau gallery has one of the largest inventories of antique decorative rugs for sale in the Northeast. We are dedicated to finding and buying the rarest, finest quality antique rugs and carpets available. We have been doing so for 50 years. Please visit our outstanding collection of oriental decorative rugs on the web or in one of our galleries. Whether you are seeking a vibrant area rug to be the focal point of your room, or a subtle allover rug to play a supporting role in a design scheme, we are confident that we can help you find the perfect rug to meet your needs and desires.