Over Dyed Rugs by Doris Leslie Blau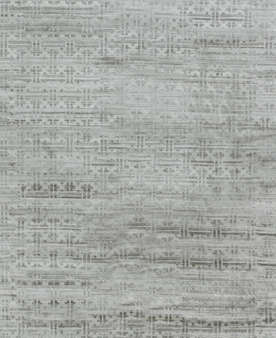 Over dyed rugs, also known as "
overdyed rugs
" or "
distressed rugs
", help to preserve the awe-inspiring and compelling weaving traditions and profound history for the generations to come. Their strongest advantage, however, is that they promote recycling, as the process of making over dyed rugs utilizes worn-out carpets which are given a new life full of purpose. Thanks to this fascinating trend, textiles are given a makeover and another chance to serve their owners, saving them from being forgotten or worse – discarded. This innovative technique can not only bring a faded design back to life but also it has the potential to make it more suited to modern tastes and demands of the contemporary market. Therefore, it is not only their beauty but also the whole philosophy they stand for which makes over dyed rugs so special. By giving old carpets a new life, this remarkable refreshing method adds a splash of color to our lives, making over-dyed rugs a great option for those looking for customized pieces to complete the original house décor. What's more, over dyed rugs create a bridge between the old and the new, mixing the appeal of antiques with the originality of modern carpets. In this article we will show you some things that you might find worth learning about overdyed rugs.
What Kind of Carpets can be Turned into Over dyed Rugs?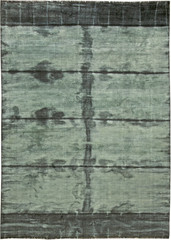 There are only two types of carpets than can successfully undergo the process of overdyeing and those are hand knotted antique or vintage woolen rugs (which means they have to be at least 50 years old). This is caused by the fact that wool is one of the very few fibers than are not harmed by the over-dyeing, which involves the use of very harsh chemicals. Both soft cotton and delicate silk rugs would be irreparably damaged by the technique and the same would happen to any synthetic materials. Hand-tufted rugs, even if made of wool, are also not suitable for this process, as it would injure their pile which is more fragile than the one of hand-knotted rugs. The more qualitative carpet is turned into an over-dyed rug, the better. In sum, it is best to go with original Turkish of Persian creations that are distinguished by the longevity of the structure and the pile, as well as first-rate materials, yet sometimes fade or become abrashed with age due to the application of natural tints to the fibers. While the technique of overdyeing became popular globally, it was initiated in Turkey which is the center of the most beautiful over-dyed rugs that use authentic hand-knotted carpets.
What is the Process of Making Over dyed Rugs?
Over dyed rugs are made by undergoing the over-dyeing process presented in the following five steps.
First, a rug is bleached in order to remove any dye left on a pile or just to fade it.

Next, the new dye is applied and the carpet is subsequently acid-washed.

During the third step, the rugs are carefully cleaned in order to set the color.
After hand-washing it to get the desired hue, the carpet is dried under the sun, setting the new colors permanently on its surface. Despite what some might think, only vegetable-based, 100% natural dyes are used during the process.
While chemical dyes provide a wider palette of colors, the majority of craftsmen still prefer to use natural dyes which are better for the environment and create more vibrant and mesmerizing hues, deeply embedded in centuries-long weaving tradition. This whole operation does not remove the pattern – instead, it is reduced to just an outline, creating a solid foundation.
Most over dyed rugs display quite a few slightly different shades which are a result of the uneven surfaces and original pattern.
What are Other Methods of Making Over dyed Rugs?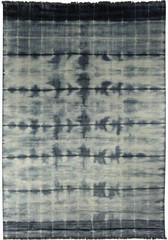 There is also a different technique of making over dyed rugs which involves creating a patchwork textile with parts salvaged from old carpets destroyed by time or elements and hand-sewn together using yarn. Their colorings may vary from boldly contrasting to shades of the same tone. After putting the carpet together, it goes through the whole dyeing process. The results are stunning – new dye emphasizes the beauty of carpet parts creating a truly modern and elegant composition. What you get is an enticing masterpiece where every single part has its own fascinating history, showing a wide spectrum of patterns and weaving techniques. You don't have to worry about their durability – over dyed rugs are usually reinforced, so that they can serve you for years to come.