As there is of course a great number of fur fans, enchanted by its fluffiness and cudlleability, there is of course a range of people interested in more cold-blooded interior design. And by cold-blooded we don't mean a film-noir-crime-scene décor, but something more subtle… like a reptile. Even if you won't admit it, the reptiles have always fascinated mankind. Otherwise, how would you explain all the dragon tales? There's always been something majestic, but also dangerous and malicious about these creatures that allured us and made us desire. Ssso, if you're a scale enthusiast whether on small or big scale, go through our newest post and find something that suits your taste!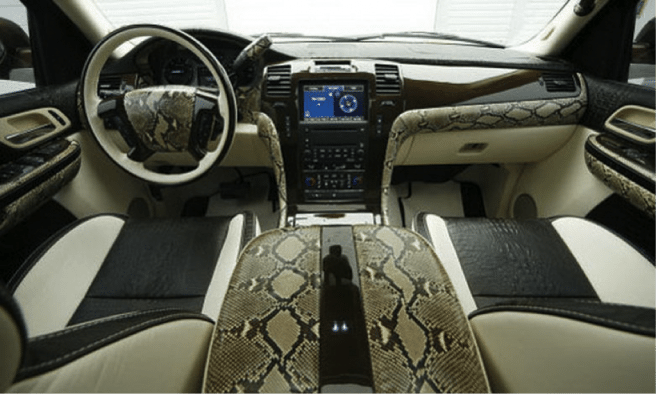 This Cadillac Escalade interior by FAB Design looksss jussst fabulousss!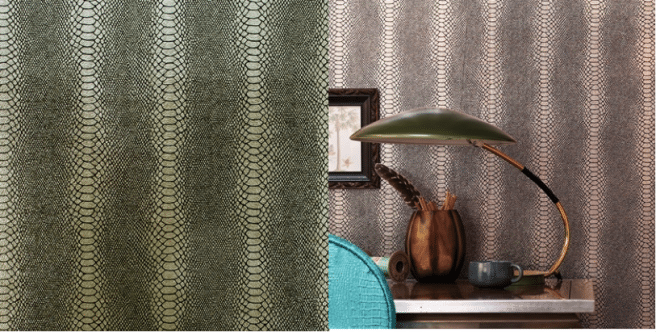 How about a cobra-inspired wallpaper?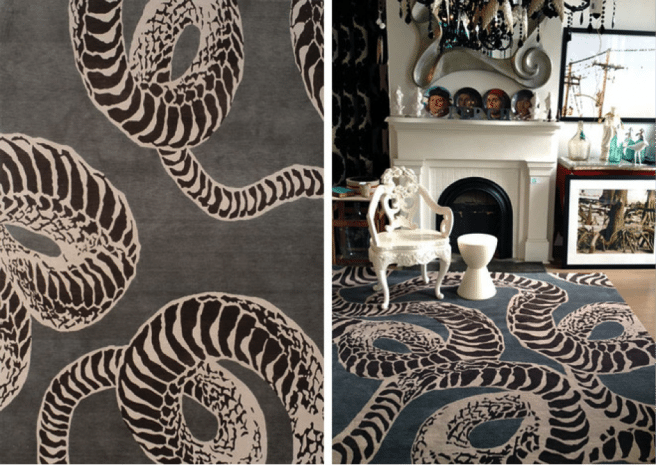 Or a snake-themed carpet? This one from our contemporary collection would look even more fantassstic: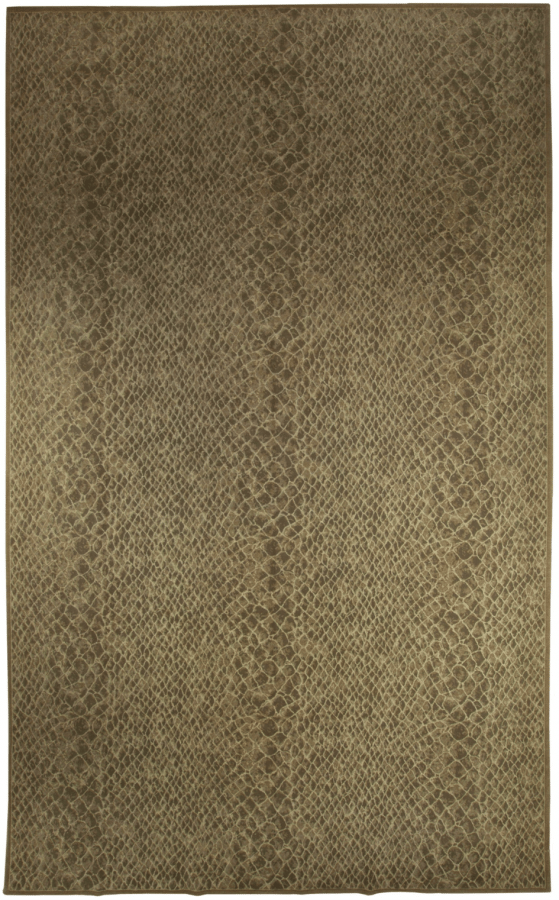 This is a real chameleon's skin close-up.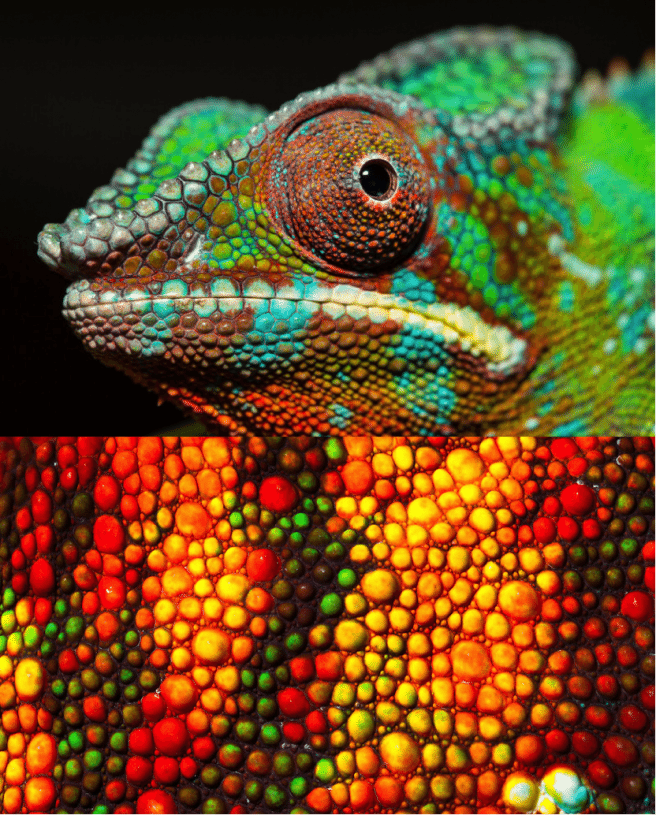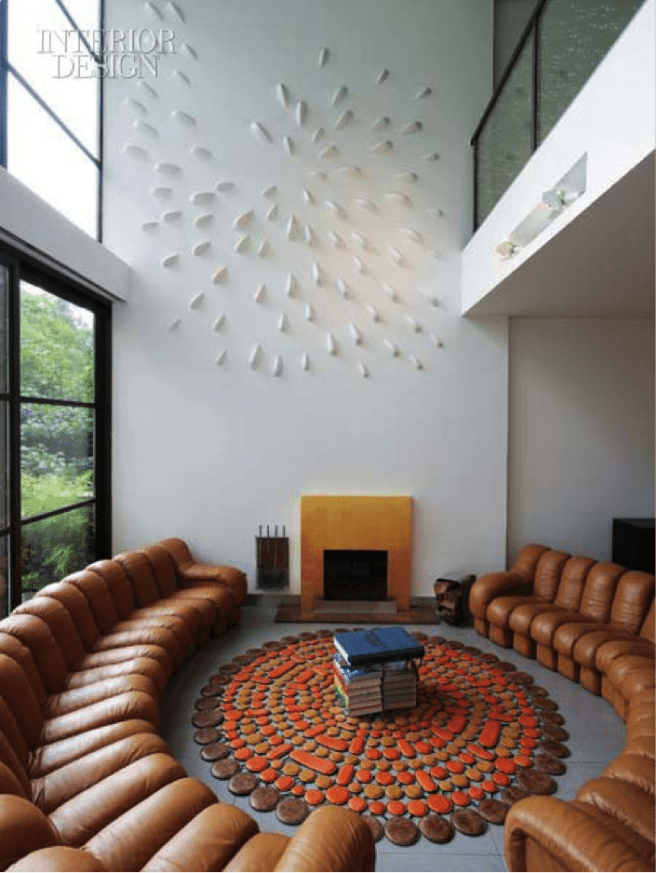 And here we see an impressssive, chameleon-inspired interior. The tiled flooring seems to resemble a scaled eye of a chameleon, whilst the centric book-made coffee table imitates a pupil. The two leather sofas appear to embrace the 'eye' like a virtual eyelid.
A décor idea inspired by chameleon that is even more fascinating? Check out these chameleon tiles: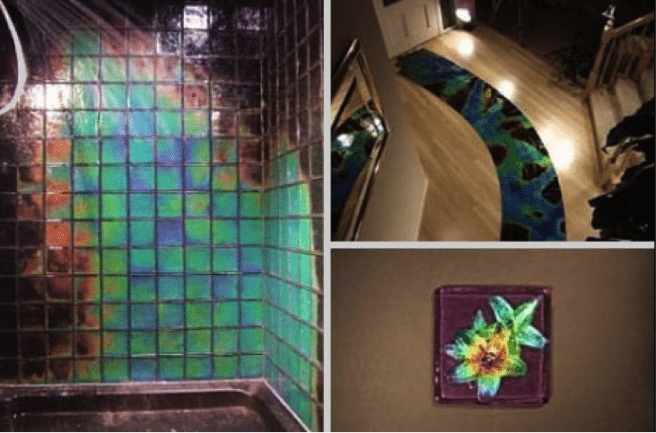 They actually sense the temperature changes and change color accordingly. That's super hot!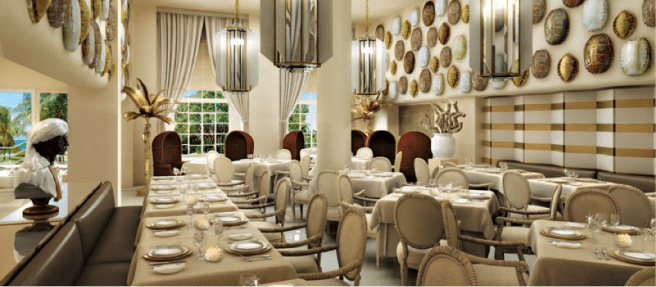 A tropical wedding needs tropical surroundings. Nothing's like palm trees, roofed wicker beach chairs and turtle shells on the walls…
Except a reptile skin- or shell- patterned rug like this one: