Once in a while everyone of us has a feeling that something in our surrounding just has to be changed. It doesn't matter whether you have places in your home that give you the creeps, like an old, unused attic or a basement or you're fed up with the bulky, ponderous arrangement made by the previous owner, don't be afraid to make changes! They may bring you a lot more than just a decor alteration. They can make your life completely different! 1. White House dining room revitalization by Michelle Obama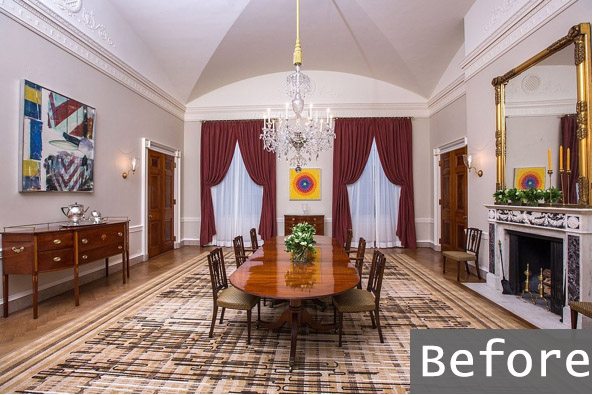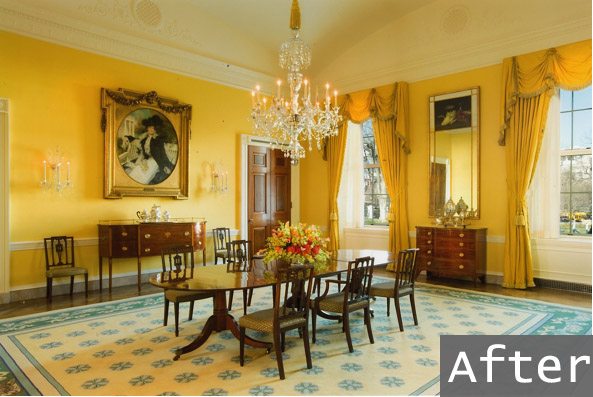 Thanks to bumblebee and tuscan sun hues of walls and curtains the head-of-state's dining room looks incredibly sunshiny and optimistic. Plus according to the color therapy theory, the shades of yellow are supposed to drive our appetite, hence could you imagine a better arrangement for a dining room? Pay attention also to the color coordinated contemporary rug detailed with American Eagle. So patriotic!
2. An amazing basement renovation by Candice Olson from HGTV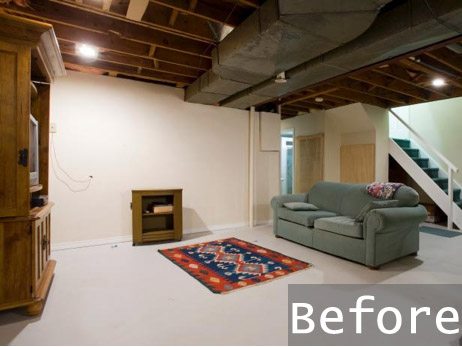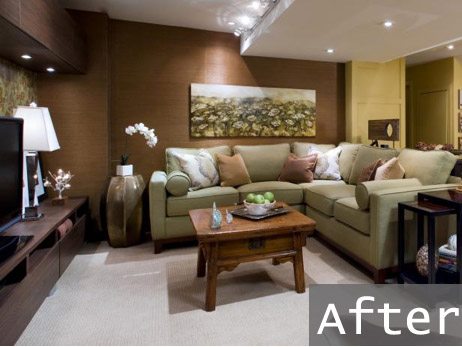 The interior looks more welcoming, cosy and vivatious. A wide-framed impressionistic nature artwork alongside with lighting placed behind the bulkhead make up for the absent daylight. The walls, carpet and furnishing maintained in the hues of cream, vanilla, butterscotch and chocolate make it look even warmer!
3. A fixer-upper master bedroom turned into simple elegance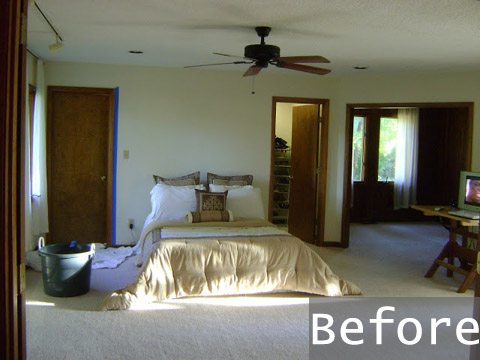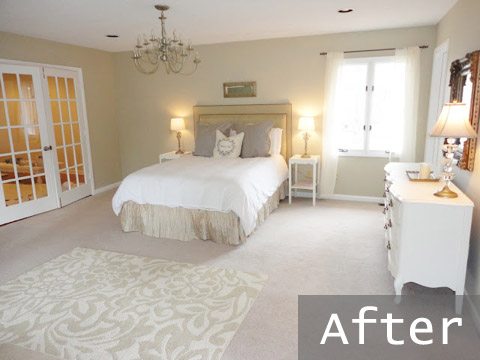 The minimalistic decor is pacific and mellowing to help the scrambled thoughts drift away and put you to regenerating sleep. And the carpet is a dreamy one!
4. An oldfashion living room given a coastal glare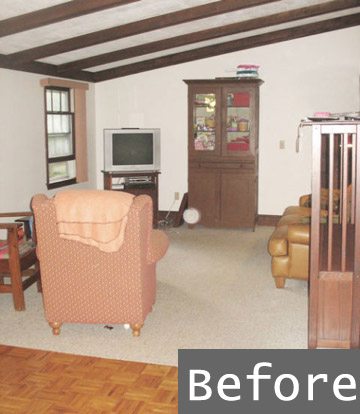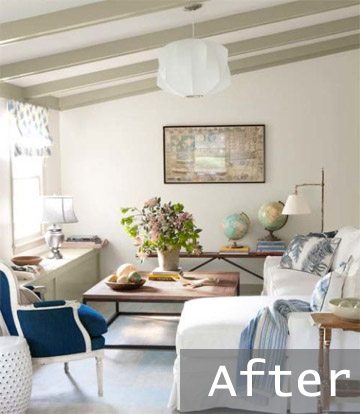 The perwinkle rug and saphire armchair combinated with the globes and vintage-sylized maps on the wall bring to mind the feeling of light breeze, cruise and adventure. Some of our Swedish vintage flatweave could be used interchangeably.
5. A geometric monochrome bathroom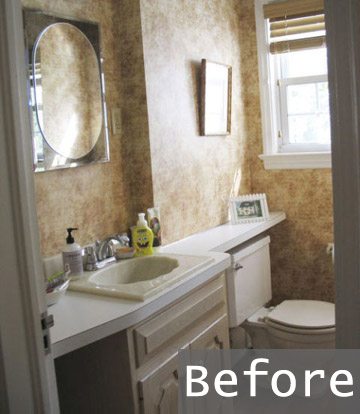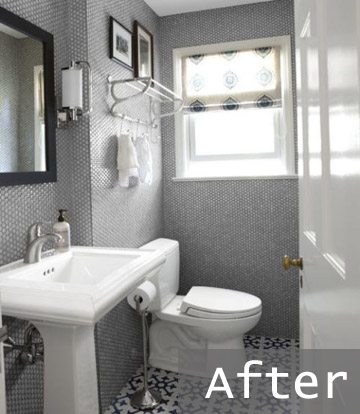 Mind how the sponge-painted walls were altered by mosaic-looking penny tiles. The geometric patterns are also one of  smArt Deco-tricks that help visually enlarge the space. If you want to know more of them, make sure to read our next post.
6. Diverting a room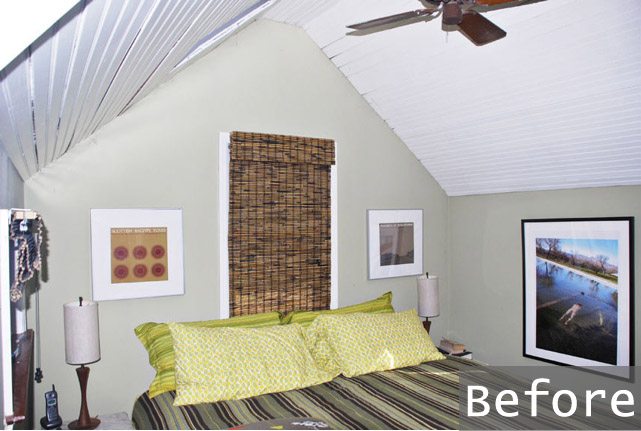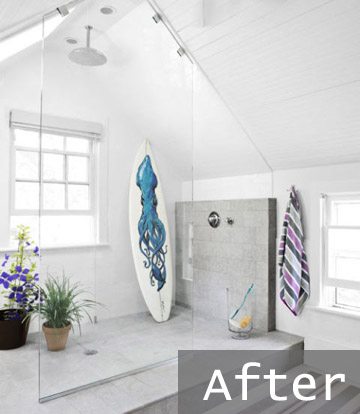 This clustered bedroom was turned into spacial, airy and designer bathroom, featuring a glass shower enclosure. A striped flat weave rug and matching accessories intensify the impression of spaciousness.