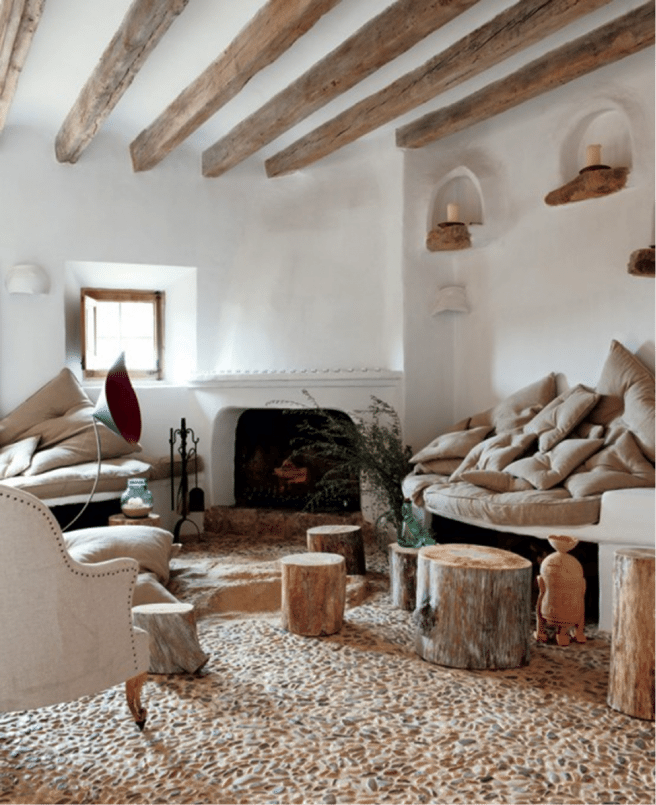 This stone floor is incredible – Mother Earth's natural floor treatment! For those of us who prefer to walk on softer surfaces, a wall-to-wall custom high-pile carpet could help to create the same textural effect. Go for high-octane texture in the most subtle palette to create a room like this one, which is all about the touch and feel. Here they used tree trunks as side tables and an abundance of linen pillows to achieve this effect.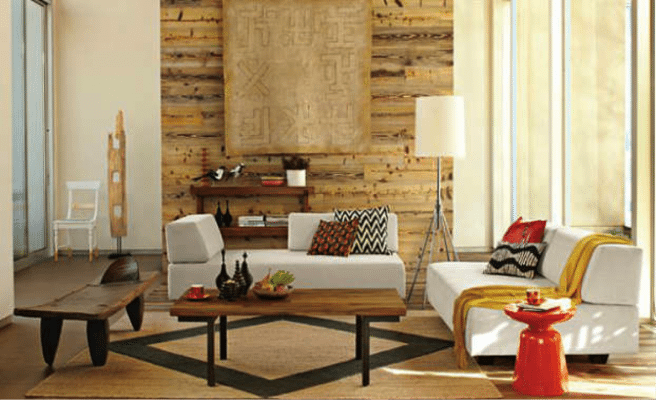 This large geometric rug centers and grounds all of the smaller, eclectic details. The mono-chrome floor/wall/carpet combination allows for lots of texture and handsome details without creating a choatic or cluttered space.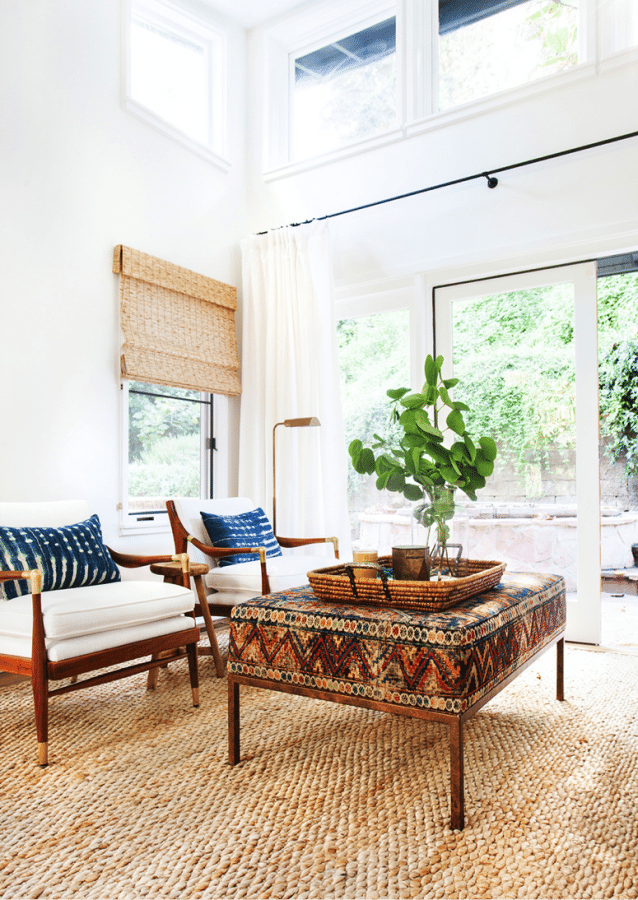 This combination of a large jute rug and teak chairs creates a rich tonal palette in an otherwise simple space.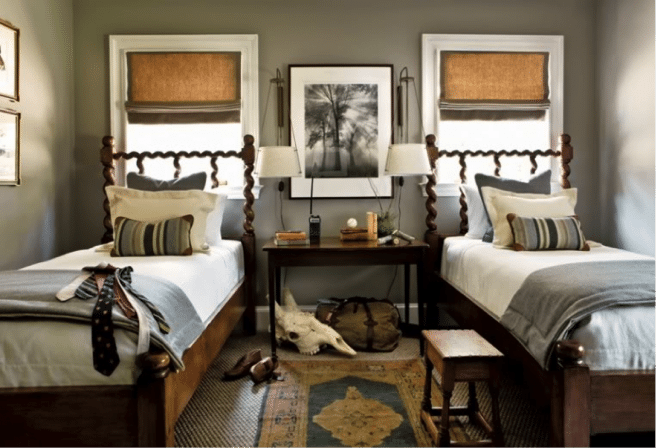 Twin hand-turned bed frames and an antique wool carpet lend a sense of history and refinement to this room. This is a good example of how a few key pieces can really articulate the intended feeling of a space.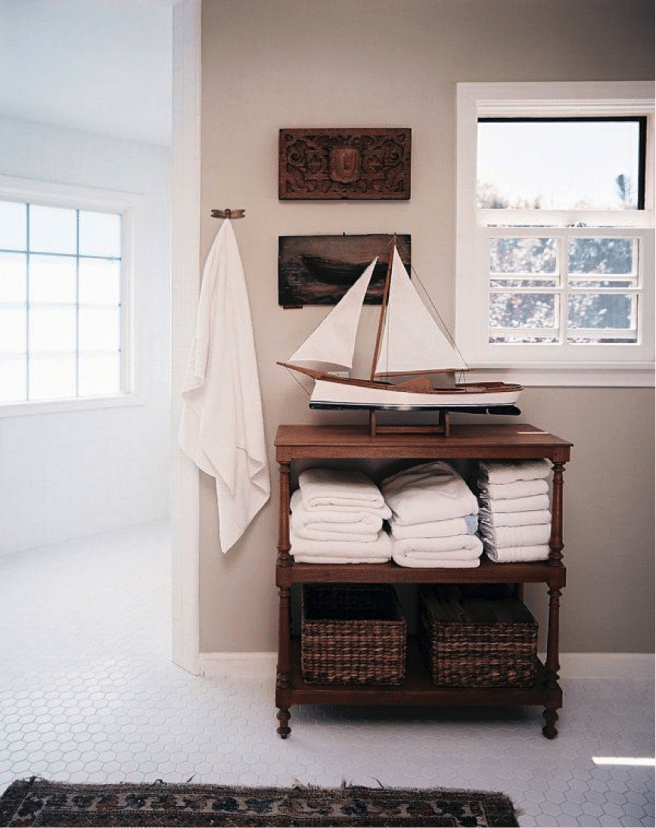 A well-loved antique carpet helps to off-set the severity of white walls and tiling. This one acts as a cornerstone for the other furniture and details in the room.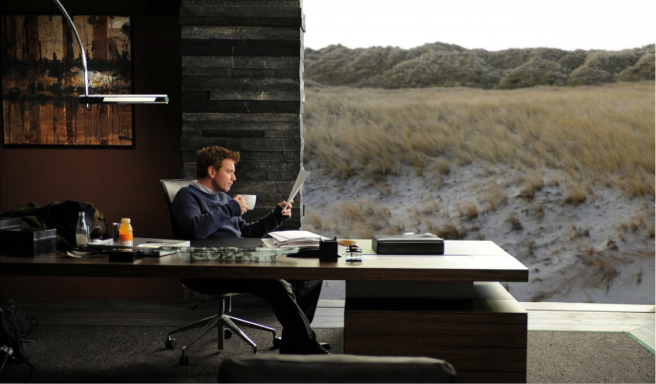 This is a great reminder that an airy and open room does not necessarily mean the décor must be all white and minimal. This interior from Roman Polanski's film "The Ghost Writer" is inspiration to design with local nature as a feature. The softness of the beach landscape here helps to balance the very sturdy and dark interior. The flatweave rug in a natural tone mirrors the exterior landscape and helps to balance the differences of inside and outside.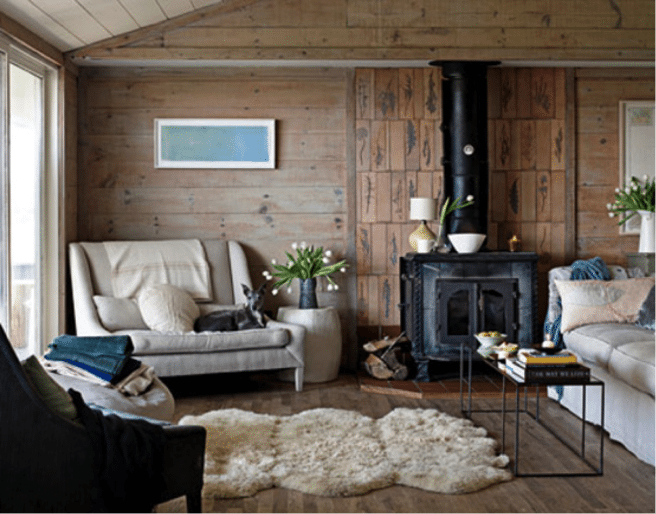 A hide or shag rug can add softness to a room full of clean, simple materials such as iron, linen, and wood.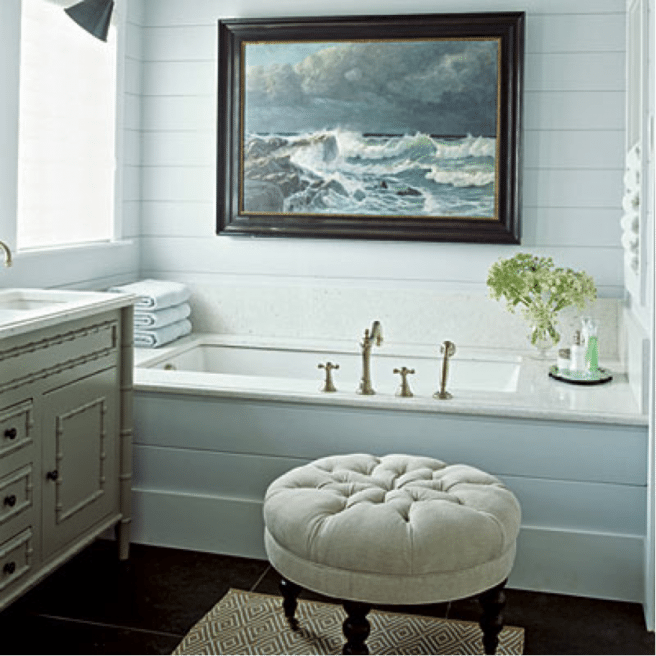 This small geometric rug helps to keep this bathroom contemporary while adding a bit of pattern to this room. It's not common to hang an oil painting over a bath, but this one really fits beautifully.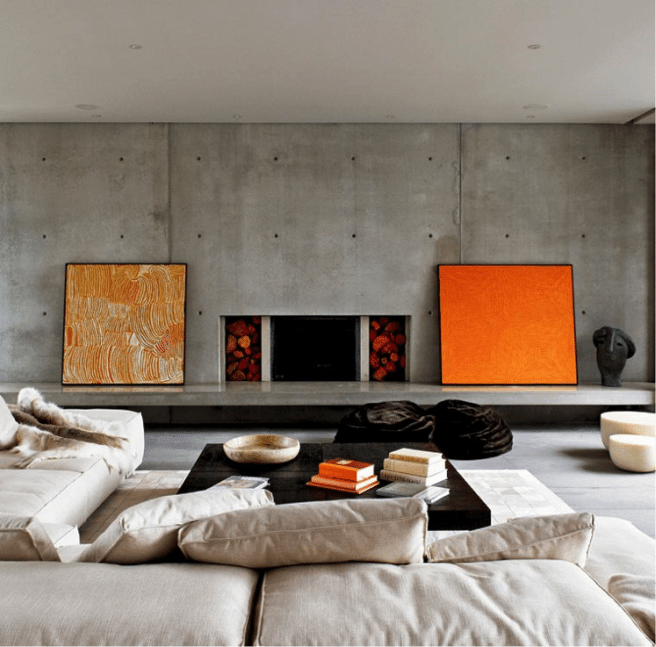 Gorgeous beachy-industrial living room in a house by Rob Mills Architects. Here they've used bright orange canvases and coffee table details to create unexpected energy in this space. An elegant linen modular sofa and ivory rug hold the center of this room.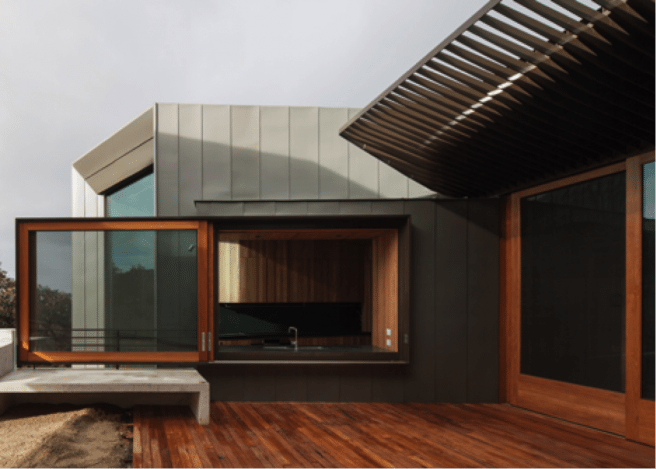 This breathtaking home in Victoria, Australia (designed by John Wardle Architects) is a prime example of how thoughtful, tonal color choices, smart statement details, and a mixture of fine materials can create an un-fussy but sophisticated ocean-side home.
Get the look! Similar carpets to those featured in this post at www.DorisLeslieBlau.com or call 212.586.5511 to schedule a viewing appointment.