Who doesn't like breakfast food? We sure do! The first and most important meal of the day deserves to be celebrated in the best possible ambience and we are here to help you design a breakfast nook of your dreams. So let your eggs sizzle on the frying pan while you keep reading 😉
C'est Chic
There is no nook like a glamorous nook 😉 If you are a fan of edgy elegance and you're not scared of strong colors or expressive forms, this option is definitely for you. Feminine and stylish, Parisian chic will take your breakfast into an entirely new dimension. First of all, do not shun putting together pronounced shades, just make sure they are kept at the same level of saturation. Dandelion and emerald? Why not? Fuchsia and cobalt?
Source: Pinterest, placeofmytaste.com
Excellent! Remember that such strong juxtapositions have to be complemented by neutrals. Play with textures and think of shaggy rugs. A Beni Ourain carpet or a Tibetan banana silk rug will constitute a perfect setting, at the same time tempting with its tender and sheen pile. To add some sparkle, invest in copper or golden additives. And don't forget about the shapes – geometric chairs or an intriguing lamp will not only give your chic nook a top-notch design vibe but it will also sprinkle it with a pinch of modernity.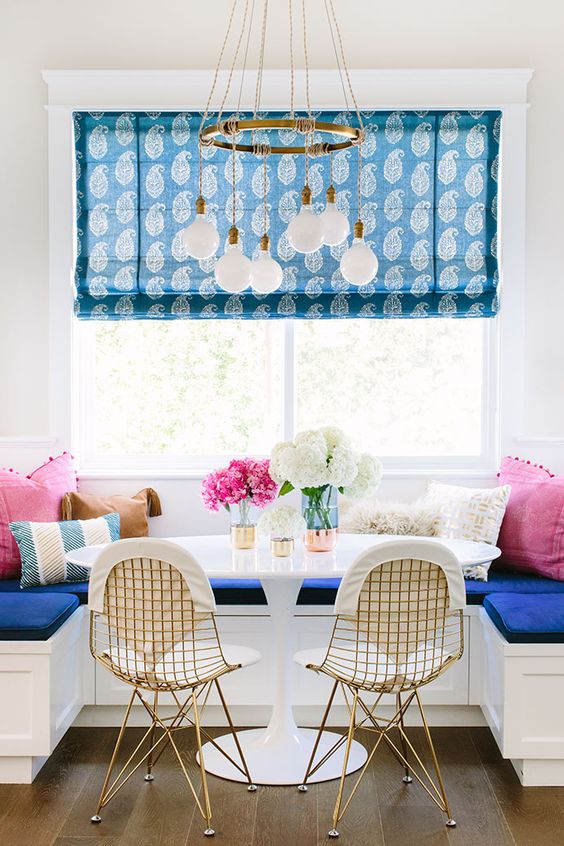 It's Not Old, It's Vintage
Nowadays not many people realize that the very word vintage originates from the wine industry where it describes a beverage produced from a certain type of vines selected in a particular year. Well, wine and breakfast do not necessarily go together (although it depends… wine is good at all times) but vintage style and a perfect breakfast nook most definitely do! Take it from Jessie Artigue, a lover of vintage, mornings, and a fabulous designer.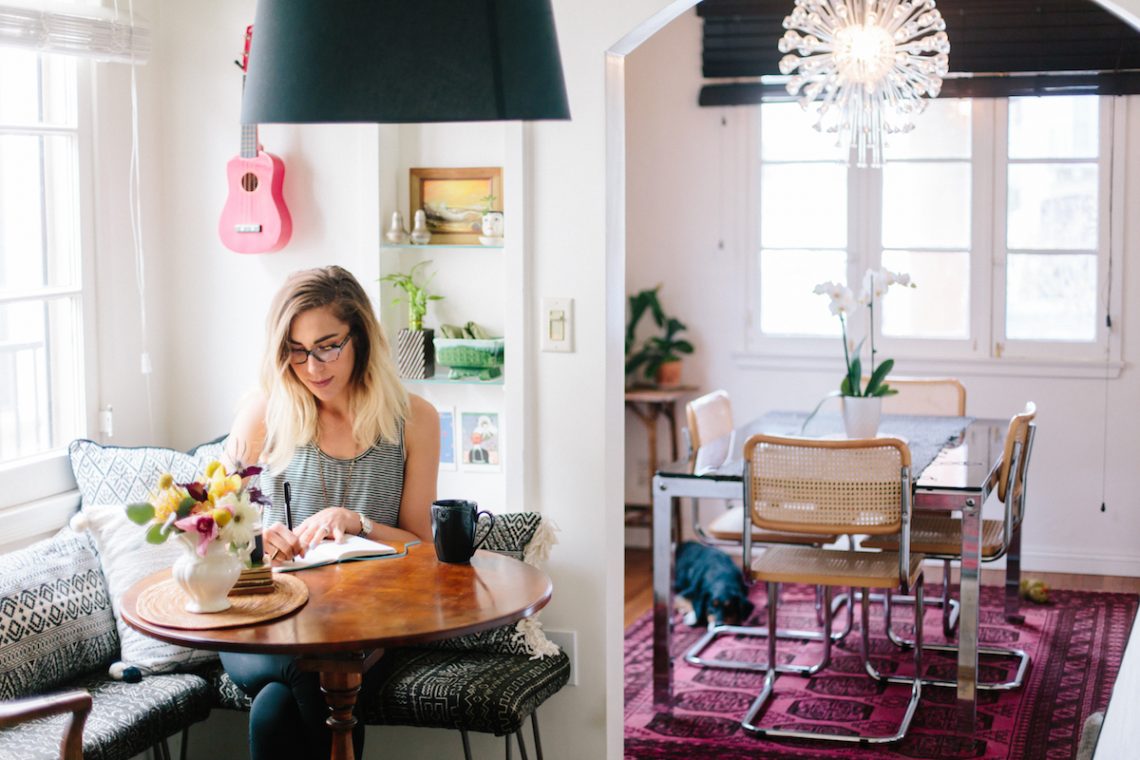 Her perfect nook is full of retro furniture, patterned pillows and personal items which create the atmosphere of individuality and homeliness. It's safe to say that retro and ethno are longtime pals so make sure you invite them both to your breakfast corner. A bohemian Samarkand rug or an original Turkish carpet will most definitely contribute to the overall ambience as "fabrics that, like the architecture, were selected to harness the spirit of the cottage," says Andrew Franz Architect. And, finally, put some greenery out! Potted plants, especially succulents, simply belong to the vintage décor.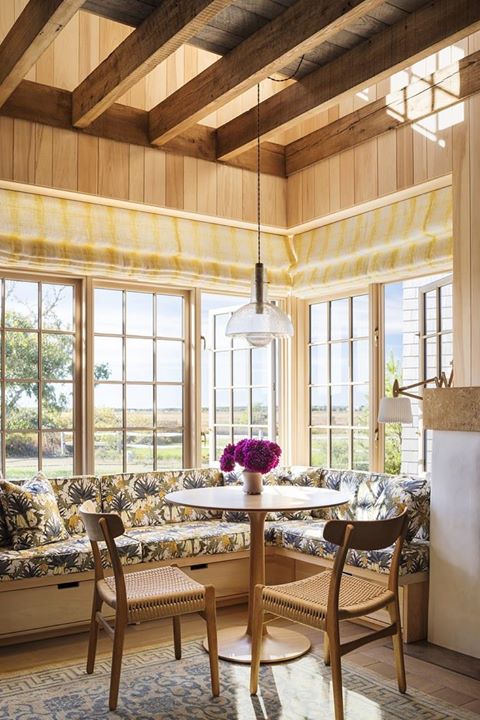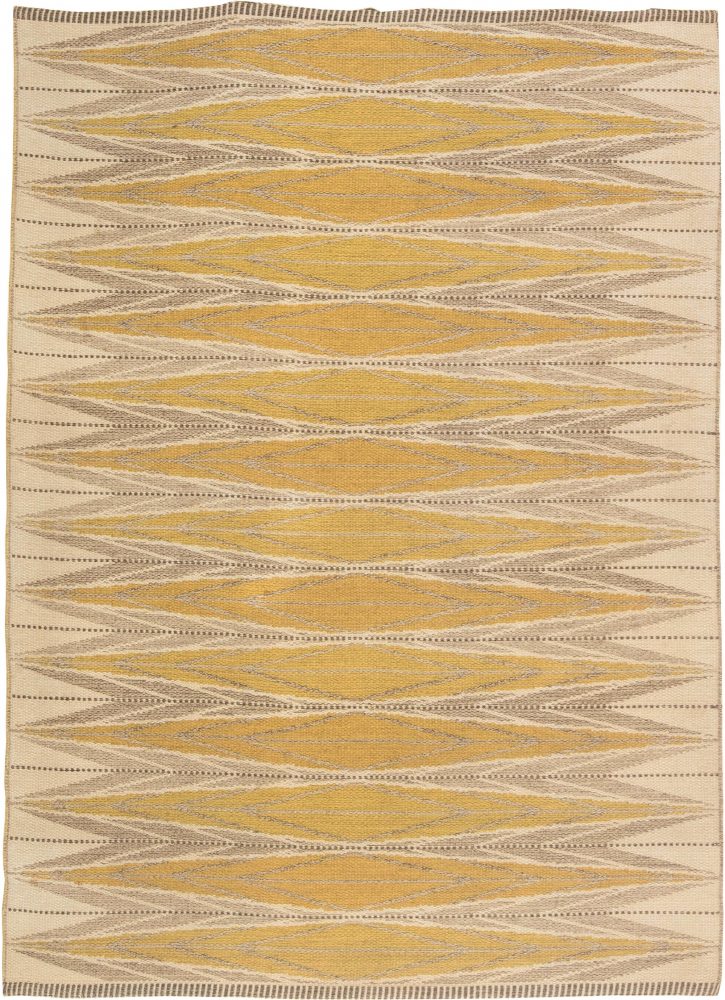 A Farmhouse but Modern
Who hasn't heard of modern farmhouse? This absolutely fabulous style shows how chic can be the countryside. And in case of breakfast nooks there is probably no better way of arranging the interior. After all, each of us craves for return to the roots, drinking fresh milk, smelling bread just taken out of the oven, eating crispy veggies and eggs from happy hens. To build the right look, base on simple forms and raw materials – even in a modern farmhouse everything has to be practical and functional 😉
Source: nestingwithgrace.com, heatherbullard.com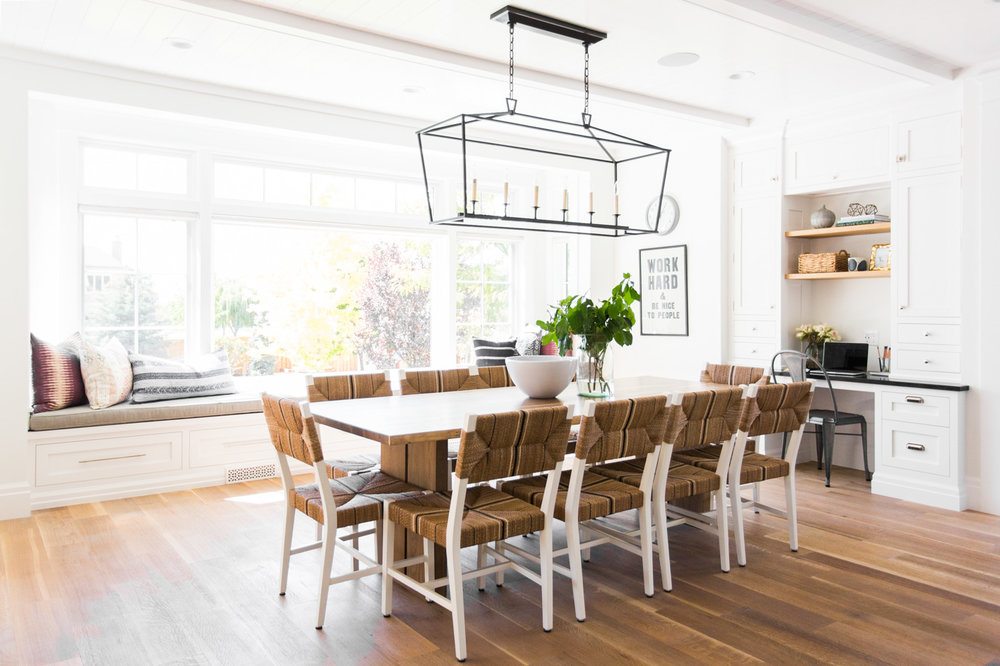 Source: Pinterest, LUXE
Wood, linen and hemp are always in place, so think of a durable burlap rug – you will never be scared that it gets damaged from usage and you may safely put it near the kitchen. To give this seemingly coarse décor a contemporary twist make sure to combine raw wood with white beams and wall panels. Modern farmhouse look loves a bit of color, thus complement the space with vibrant tiles or additives. Kate Marker of Kate Marker Interiors decided on cushions in pronounced cool shades. The final touch is a bit of brass or copper – a lamp or a pitcher made of a stronger material will anchor the design and introduce the unique countryside spirit.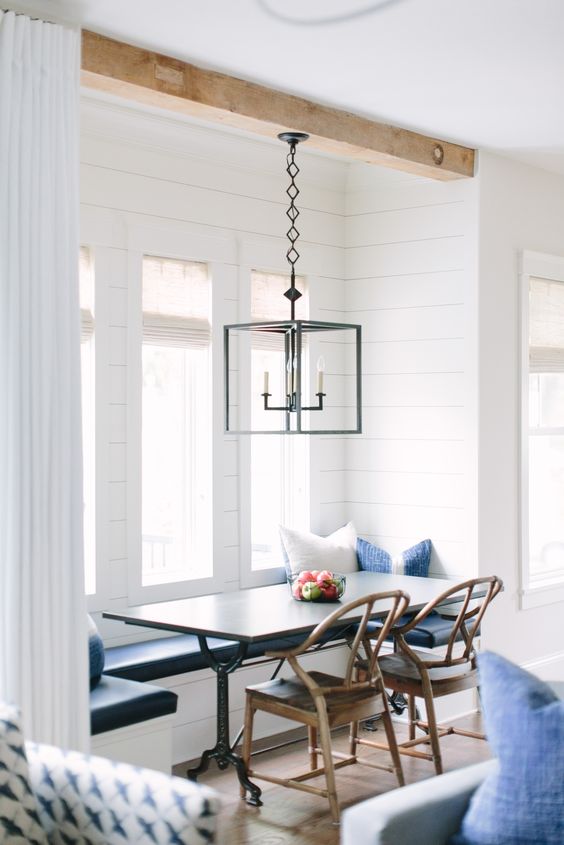 Viva eclecticism!
If you start your mornings from a bit of porridge with fruits accompanied by eggs and bakey, and, in the end, pamper yourself with some avocado on toast, you most definitely are an amateur of eclecticism. This fabulous style takes the best of other well-known interior arrangements and makes absolutely most of them. English-styled cupboards, quilted upholstery, a Hollywood regency lamp and a farmhouse chair – seems like they have nothing in common but eclecticism knows no boundaries.
Soruce: southshoredecoratingblog.com
To harness this wide array of elements, don't go too crazy with colors. Elegant, neutral shades with just a few stronger accents are absolutely enough. Nonetheless, mix different materials and textures – wood and metal, matt furniture fronts and shiny floor. To cushion your feet (and in the morning, during breakfast, they most definitely call for some pleasant softness!) put down a nice pile carpet – here a geometric Art Deco rug will feel at home.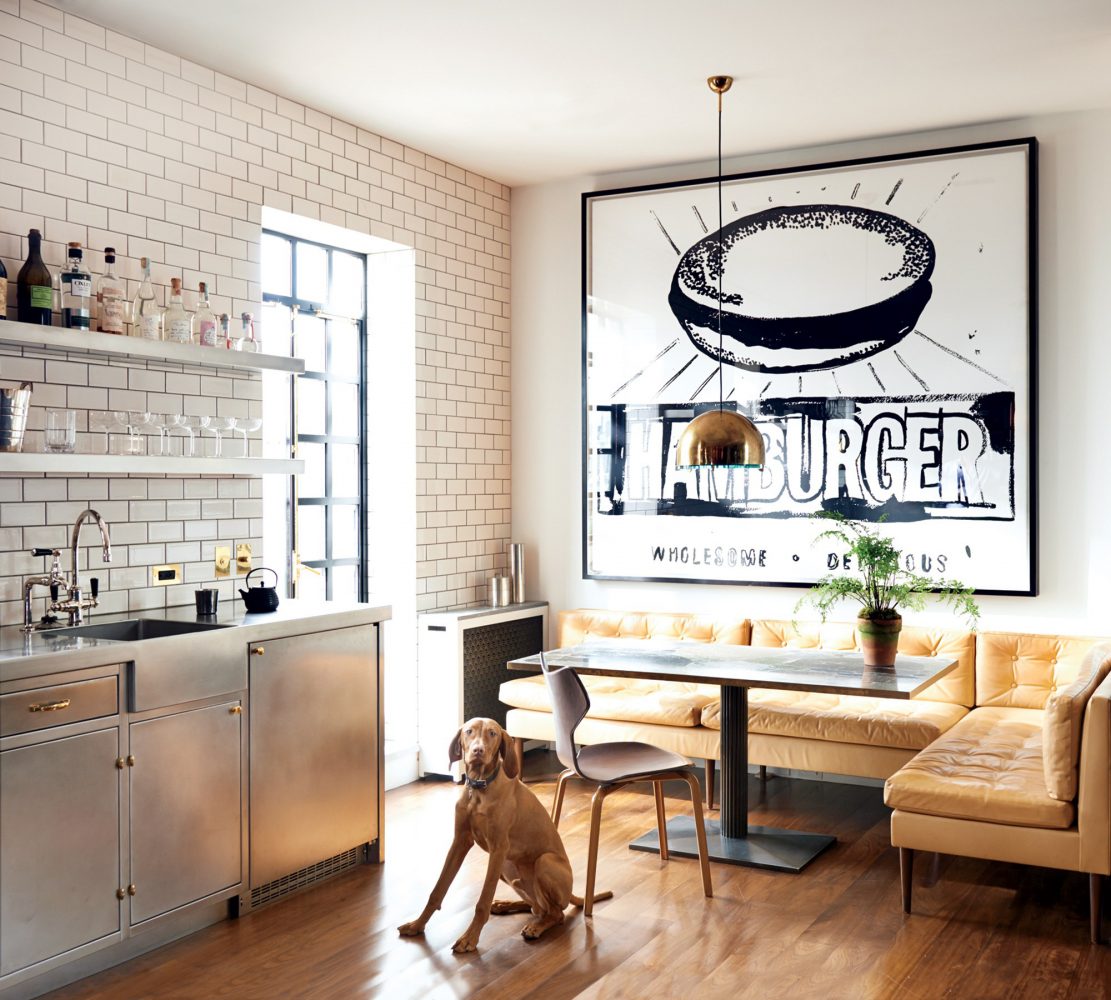 Nordic Waking
Scandinavian design is among the most desired and widely sought-after styles in the whole world. We sure know why. Simple forms, the prevalence of white and sparingly applied decorations – sounds modest but trust us, the outcome is all but that. The Swedish like their breakfasts classic, just as the décor, and they have long discovered that the greatest sophistication lies in simplicity.
Source: jacquelynclark.com,  Shift Interiors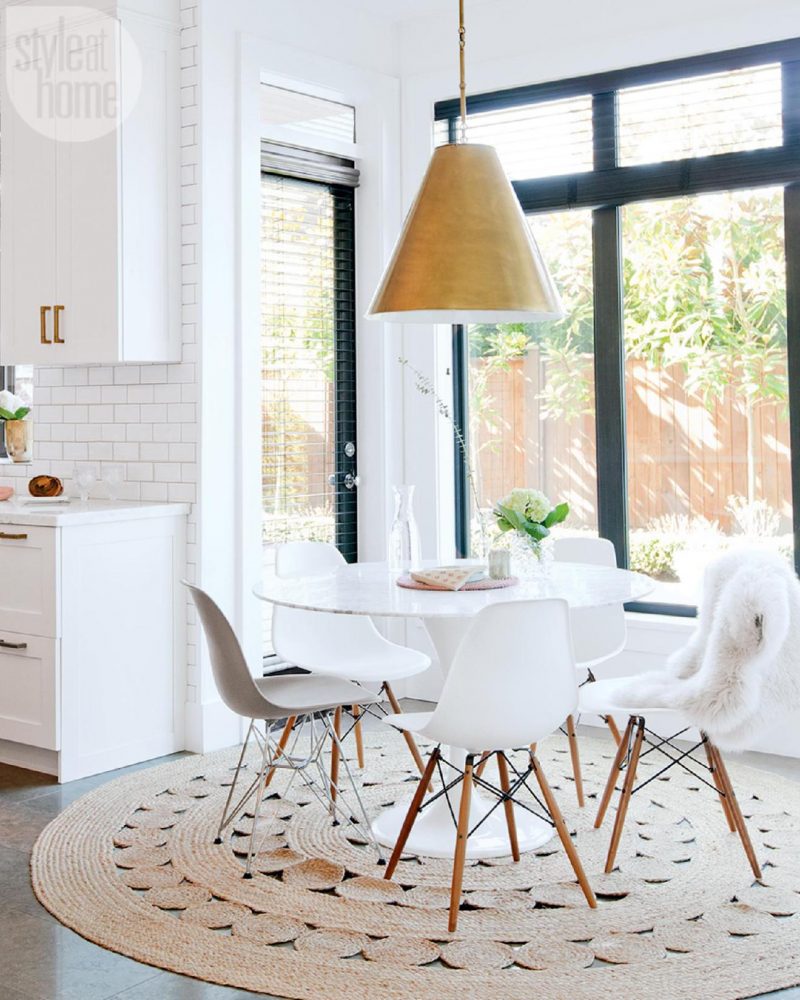 In case of Scandinavian breakfast nook, one must focus on limiting the amount of decoration instead of extending it to extract the absolute essence of the design. A Swedish rollakan or any other flat-weave will have no problem fitting in this simplistic and restrained space. White paint and raw wood are your allies here. However, don't confuse Scandinavian with boring! An extraordinary detail like a designer lamp or a fancily shaped chair will spice up the cool atmosphere and bring out the true character of the room.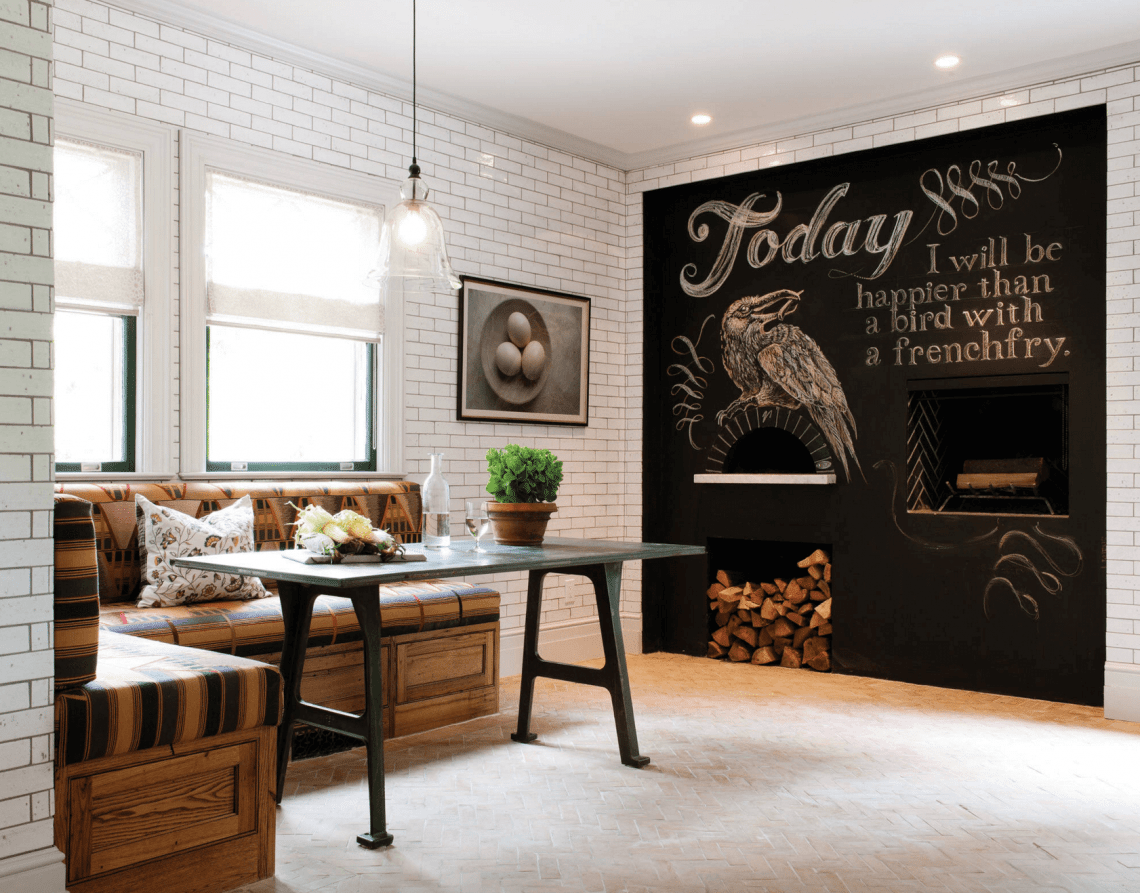 For more inspirations, take a peek at Doris Leslie Blau website – we are always at your disposal. And if by any chance you are visiting the capital, step into The Washington Design Center, 1099 14th Street N.W. Washington, D.C. 20005, to see our showroom. You can also give us a call at 202-808-9361.