Decorating, apart from the indisputable pleasure that it brings, may at times be tedious and difficult due to the huge number of details that require your attention. This may lead to overlooking some very important aspects of the interior; as a result, your décor may not quite get where you want to take it. To save you some major disappointments, we've enlisted 5 most common décor mistakes to avoid in the bathroom. Let none of them overshadow the sparkle of your perfect arrangement!
Wrong Lighting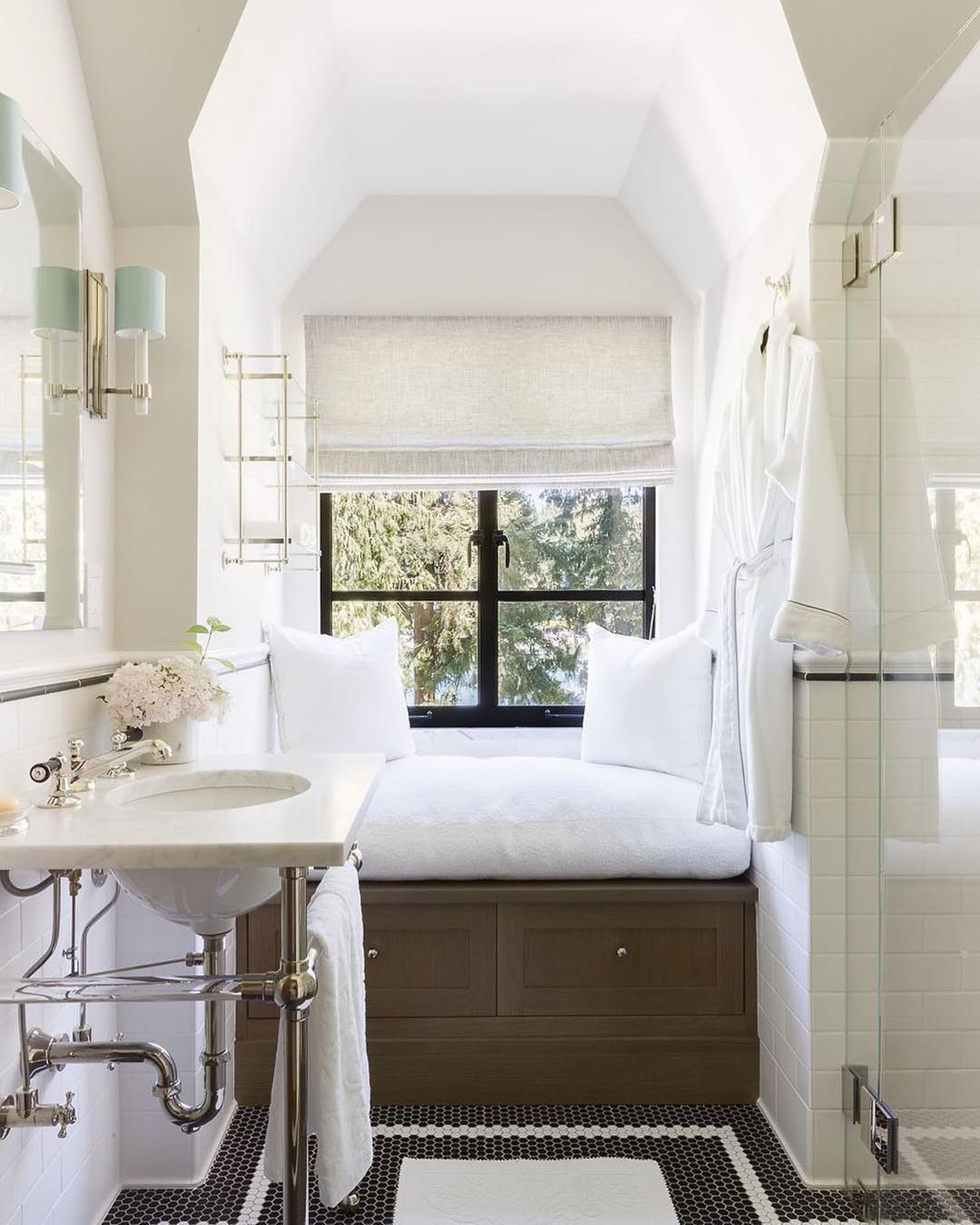 While decorating the bathroom, we rarely focus on the details, and we tend to completely forget about lighting. What a shame! Modern lighting is the easiest andest way to add a great deal of chic to a room, and the proper placement of light sources allows to create different types of atmosphere, depending on your current mood. For the designers at Massucco Warner Miller, the importance is to install lighting that suits your needs: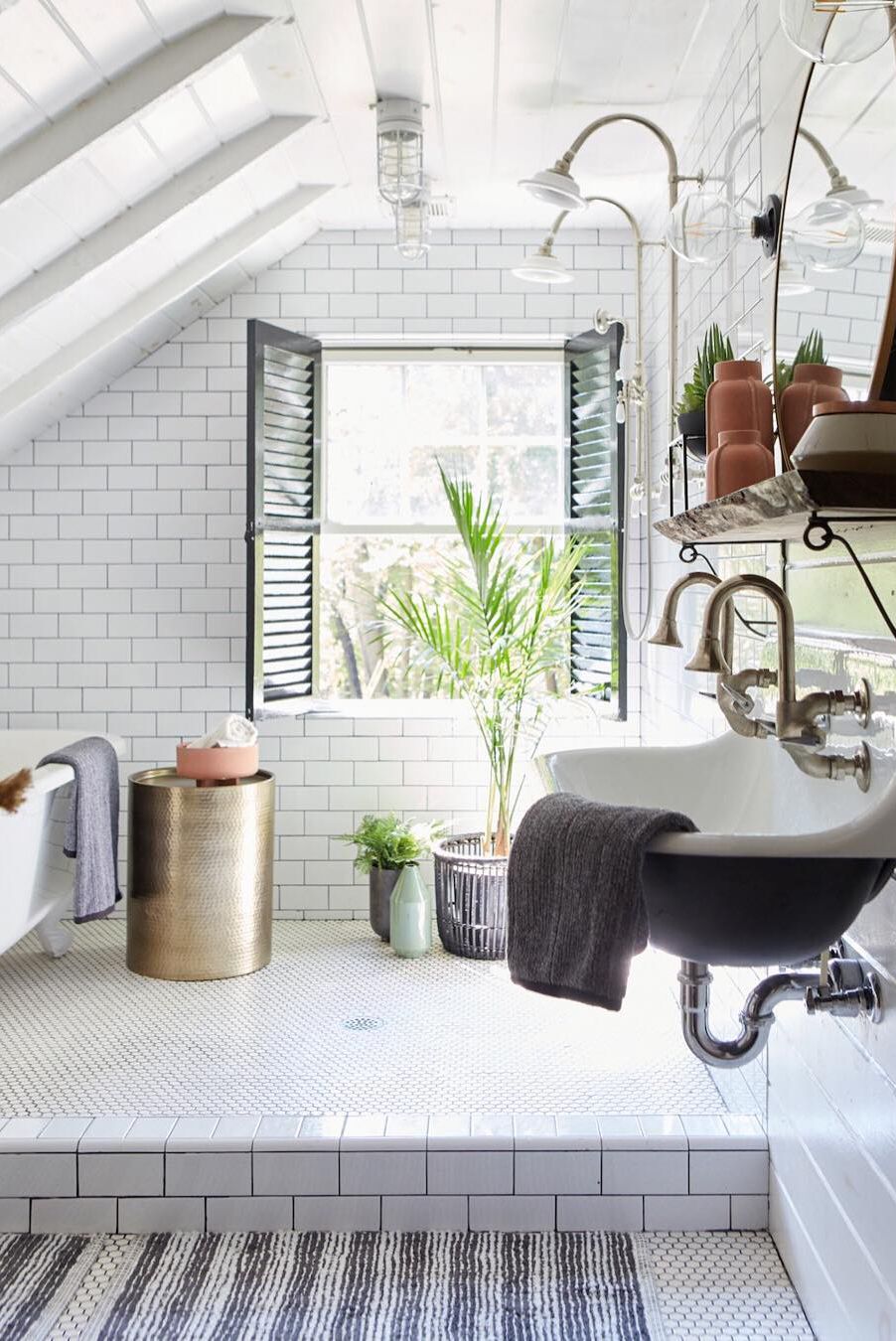 "Think through the lighting to make sure it suits your needs. If you love applying meticulous makeup, it's helpful to add sconces or even a chic lit magnifying mirror. Or, if you favor soothing baths, dimmable ceiling lights to create a relaxing mood would be a great choice."
All in all, don't forget to light it up!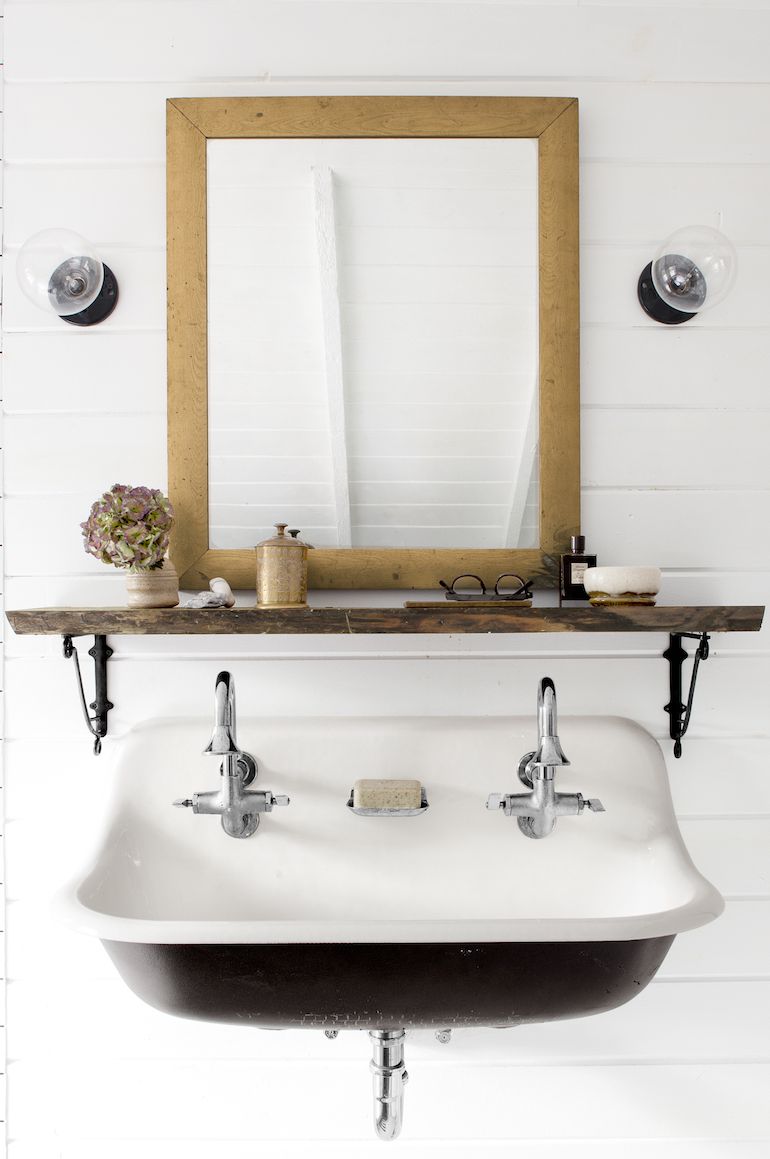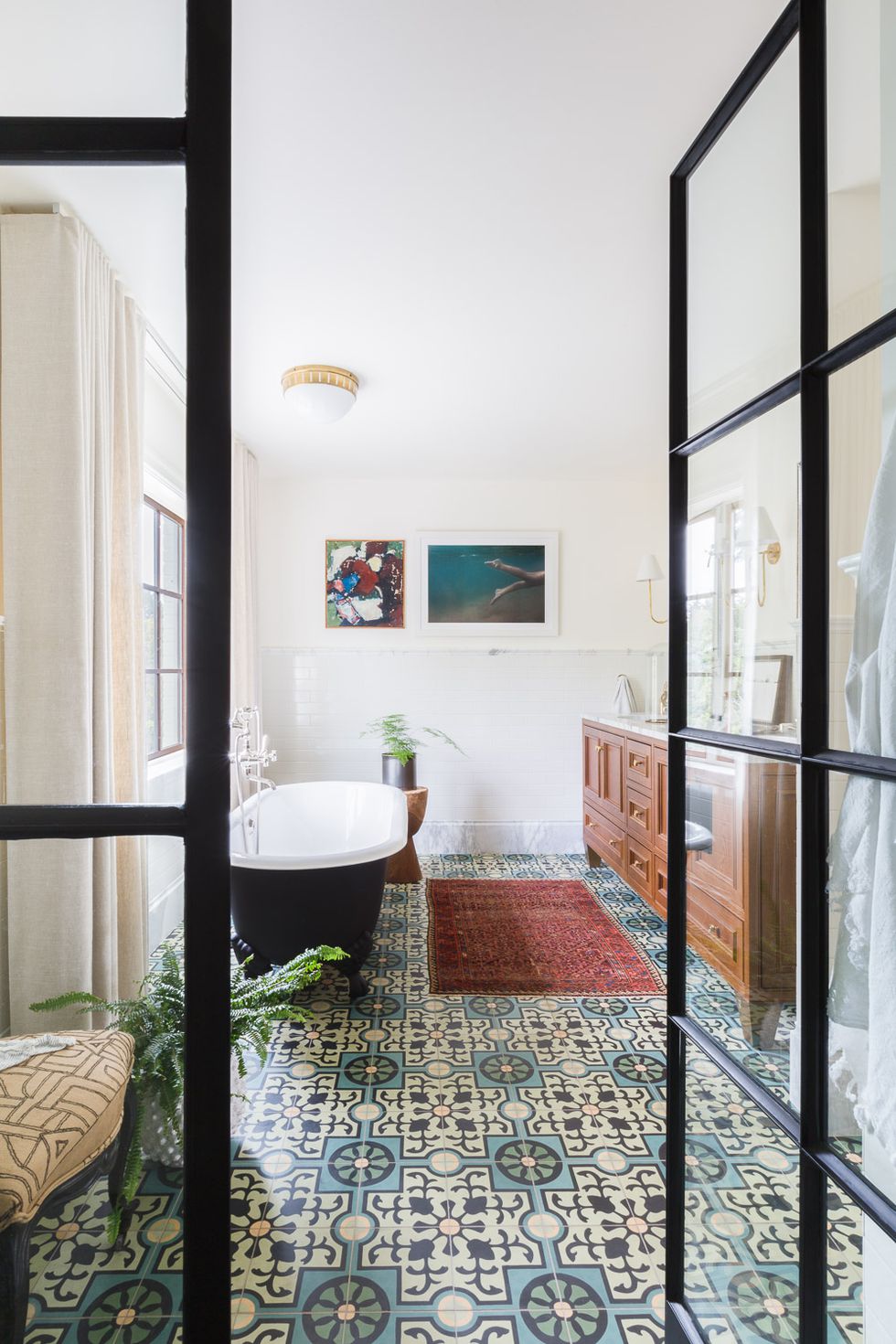 Bad Storage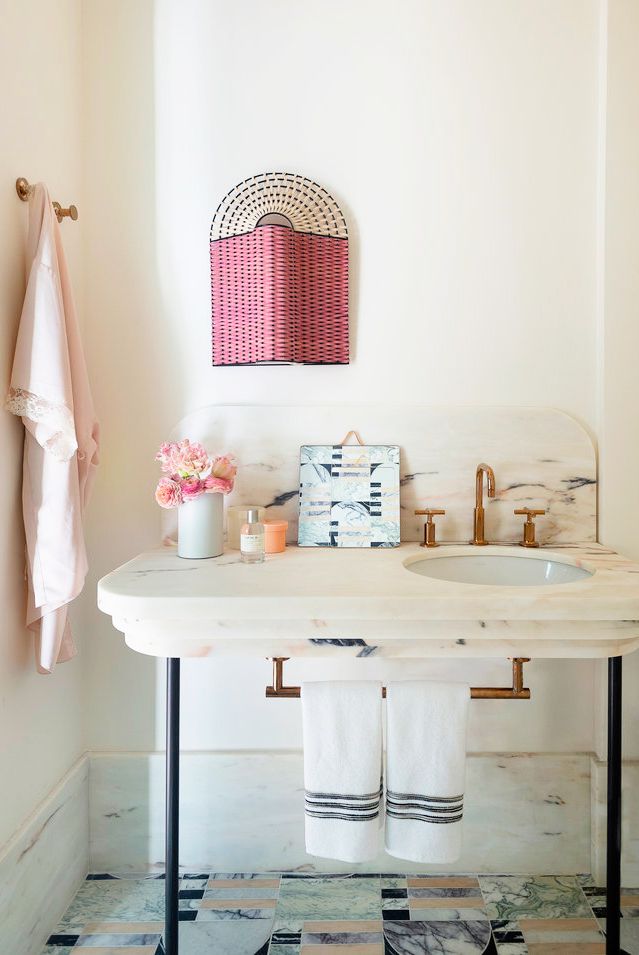 Nothing creates a mess in the bathroom like all the equipment and cosmetics on top of the cabinets. Even the prettiest design will fade (or even disappear) when covered with a pile of shampoos, eye-shades and brushes. A spacious sink cabinet with drawers or compartments in which storage baskets can be stowed is the best solution to hide some of the items. The designers at Studio Life.Style suggested focusing on the vanity.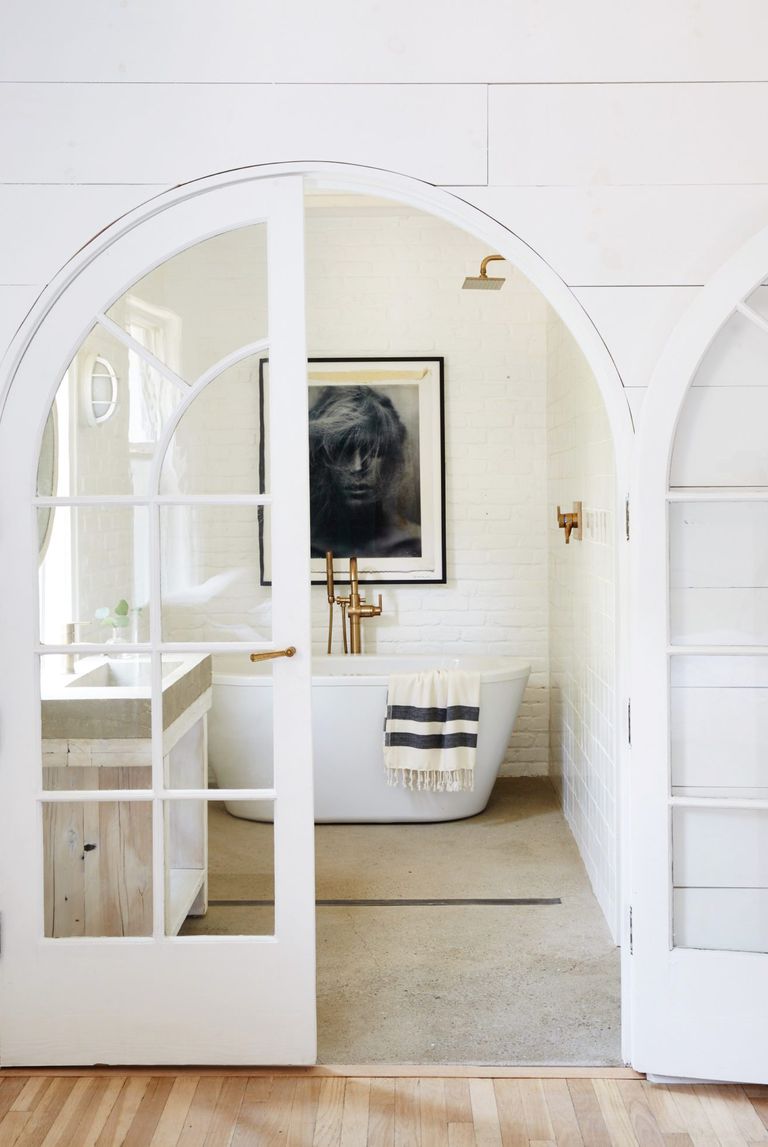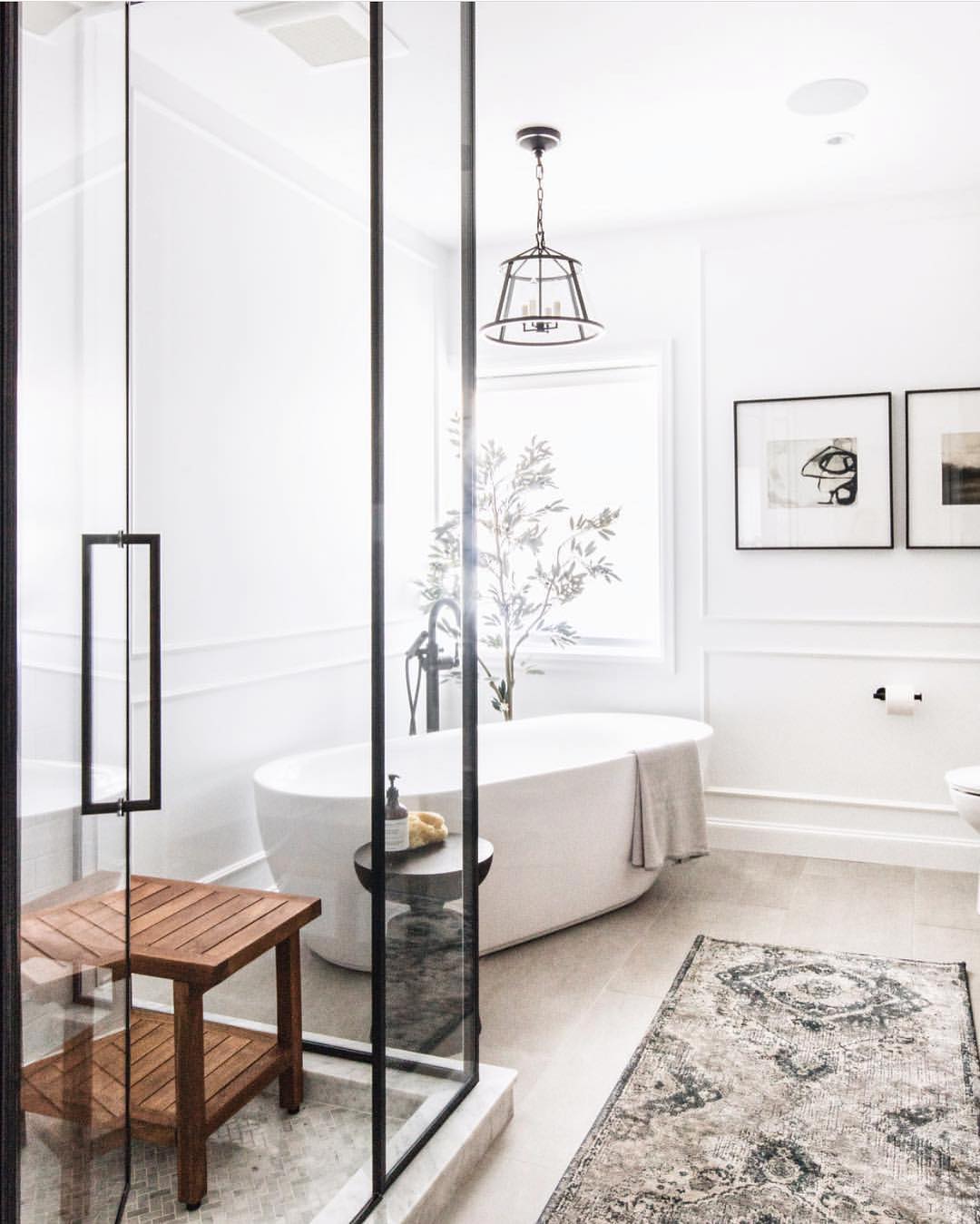 "Make sure to either custom make or purchase a vanity that has plenty of storage to hold things like your hair dryer and makeup. Also, make sure you have plenty of counter space if that's something you like," they say.

studio db 2
Mismatched Tiles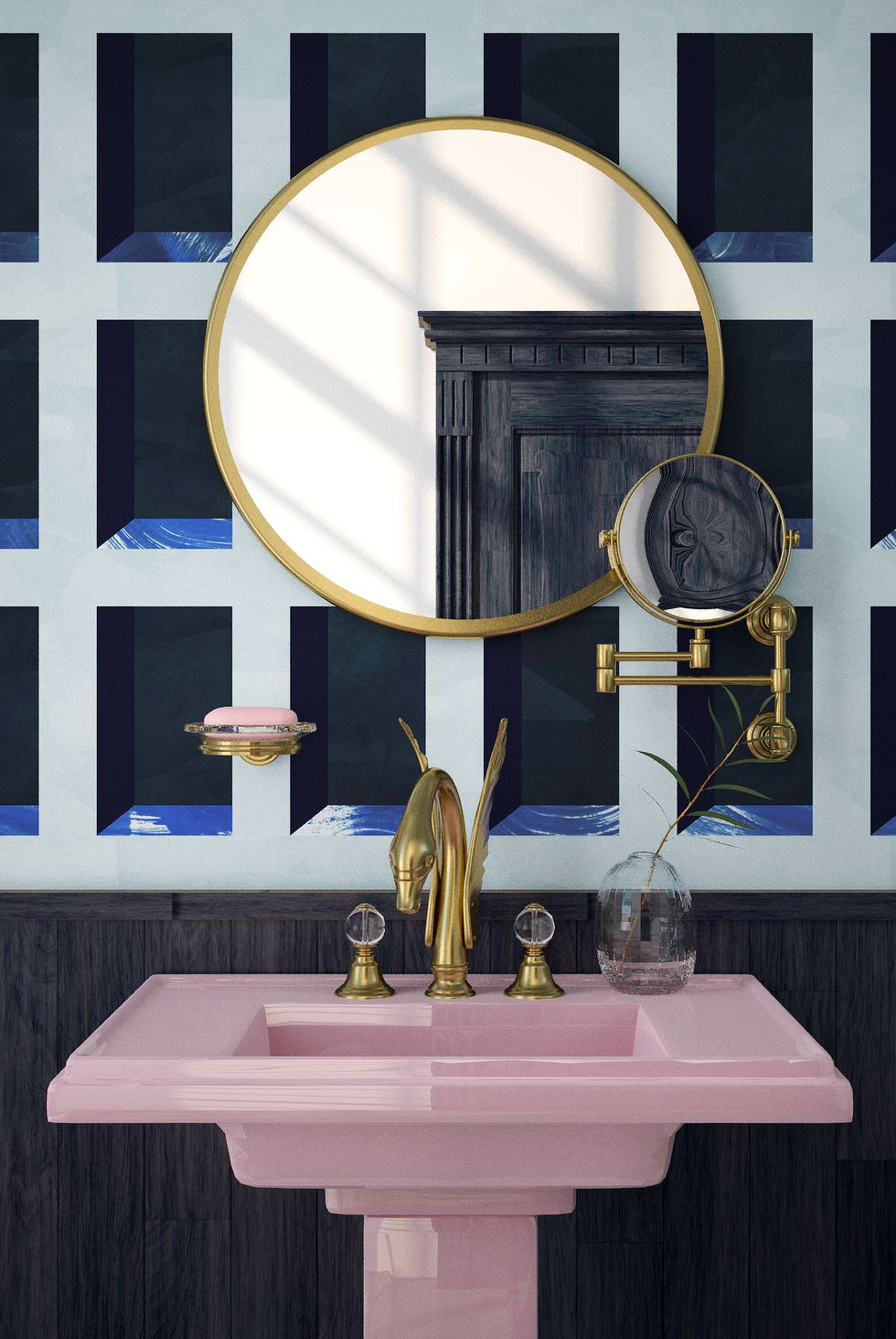 Hexagonal, mat, geometric, Moroccan, mirror – recently tiles have become a super fashionable addition and their choice is astounding. To create a 'statement backsplash', however, you need to remember that not all patterns, shapes and colors match.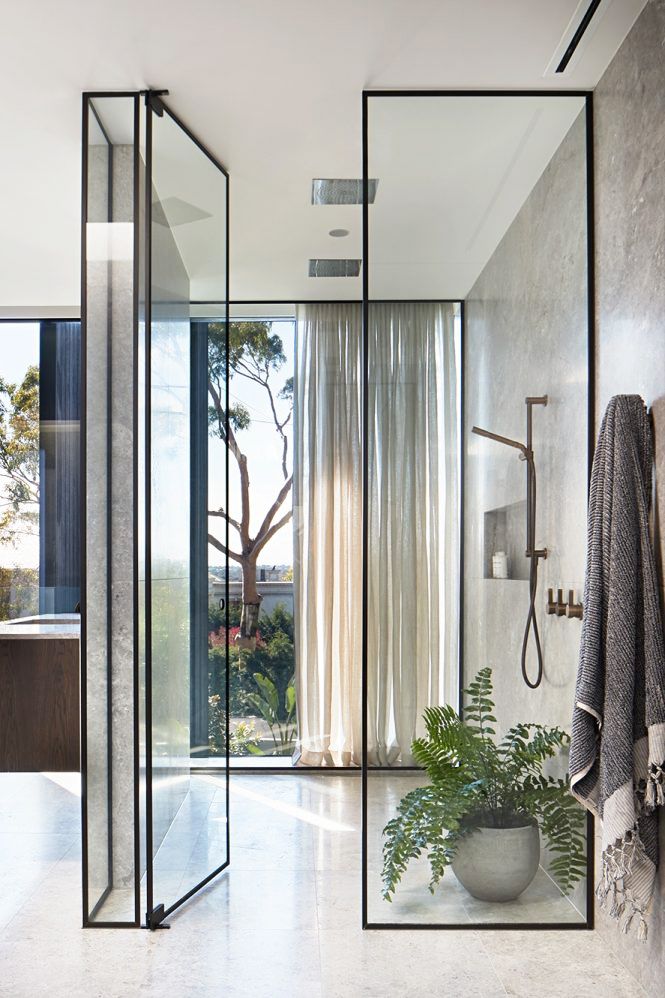 It is worth following universal principles: colored wall tiles should be balanced with neutral ones on the floor. The same applies to designs. If you like different shapes, try to get them in various sizes – large square tiles better compose with small hexogens than those of equal size.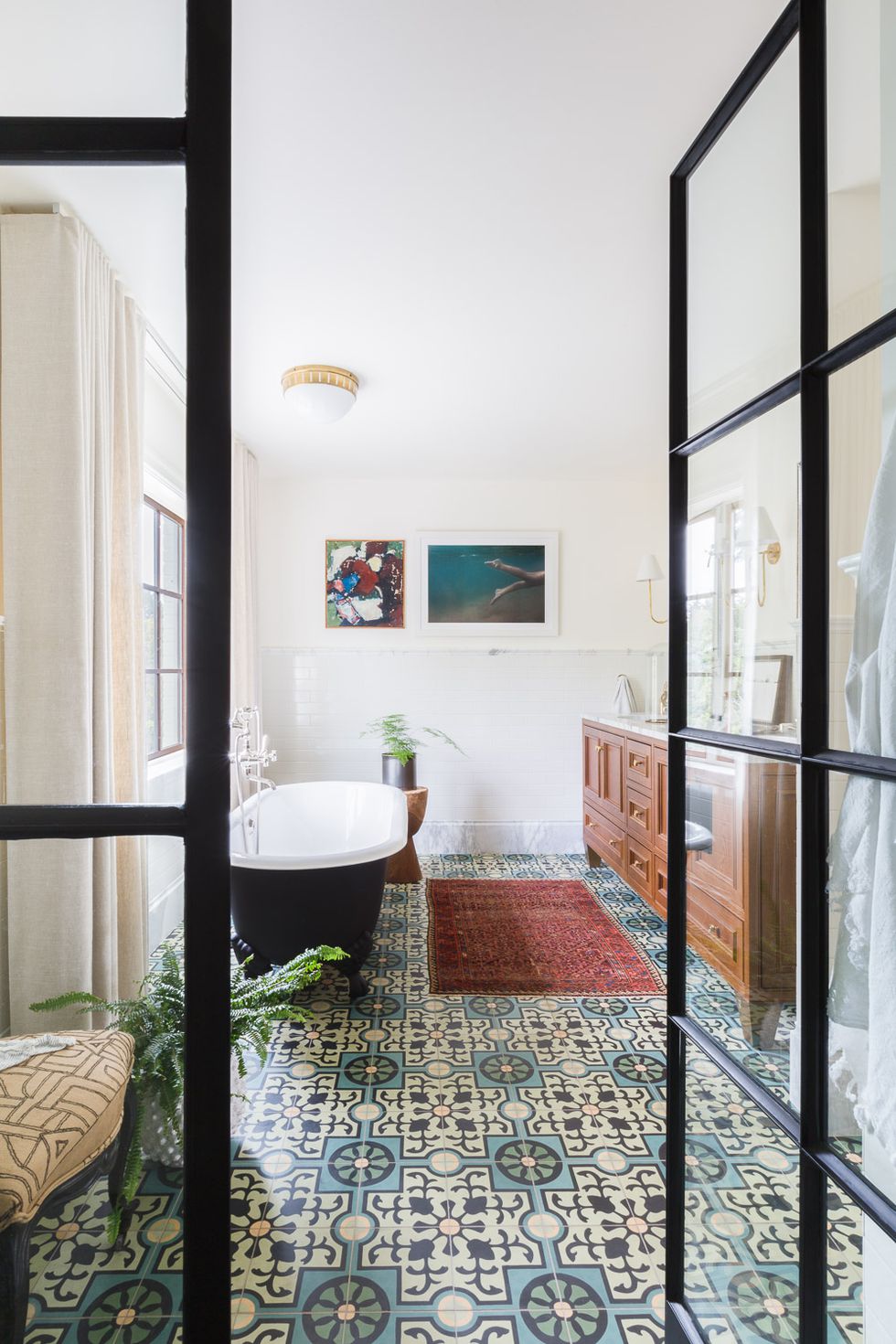 Lack of Character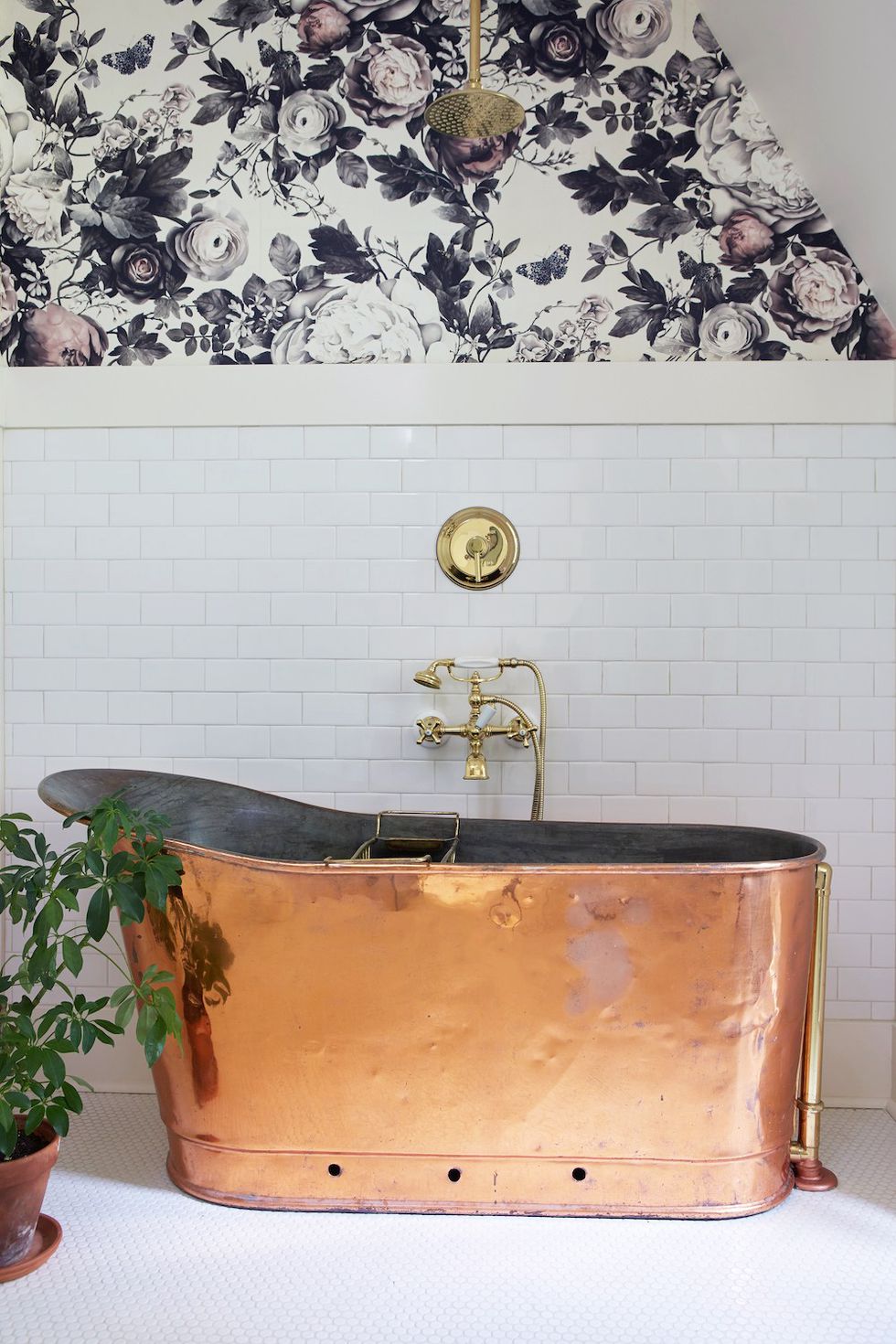 The bathroom has ceased to be just a bathroom a long time ago and has become a bath Room. The capital R is crucial to emphasize the importance of this inconspicuous space. Here, as in any other room, you can express your character by additions and finishing. A vintage rug, retro containers, macramés with plants – the choice is fully yours and depends on the style in which you arrange the rest of the rooms, but it has to be made. How to adorn but not go too far? Interior designer Tali Roth advises: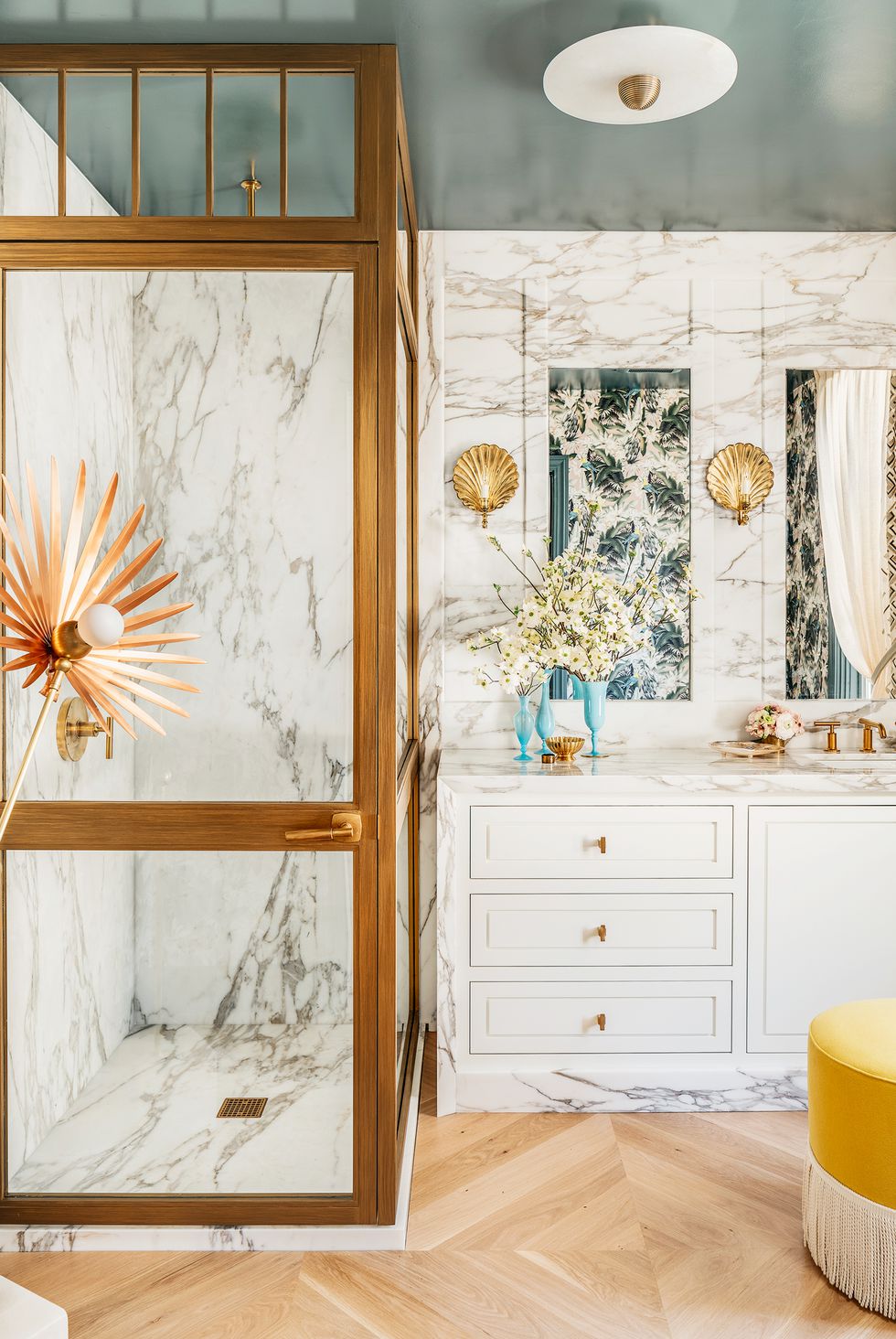 "My theory is that in most circumstances, more than two finishes in a bathroom can look odd. Try to flow the materials in a digestible way—keep all the floor materials the same, and change up the walls. If you want a statement pattern or color, use it on the floors, or tile the inside of a recessed shelf instead of putting it everywhere."

Antique Persian Rug

Vintage Samarkand Rug

@meyerdavis
Cluttered Space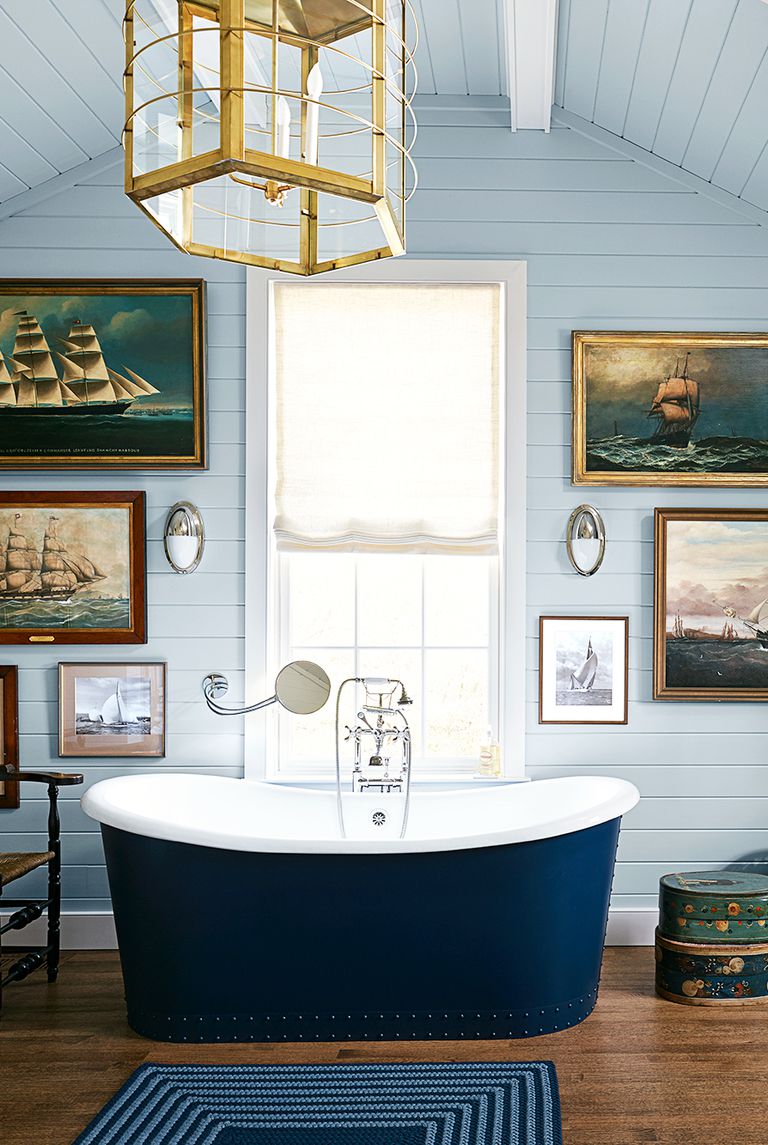 A small bathroom in which someone puts a shower, bath and clothes dryer at once will never look good, no matter how beautiful it is. Bathrooms are usually smaller than other interiors, which is why every square meter is worth its weight in gold (figuratively speaking, of course).
It is worth considering whether a shower (especially the one without a booth) will not be a better solution than a large bathtub, occupying half of the bathroom. After all, free space is the most luxurious element of any room.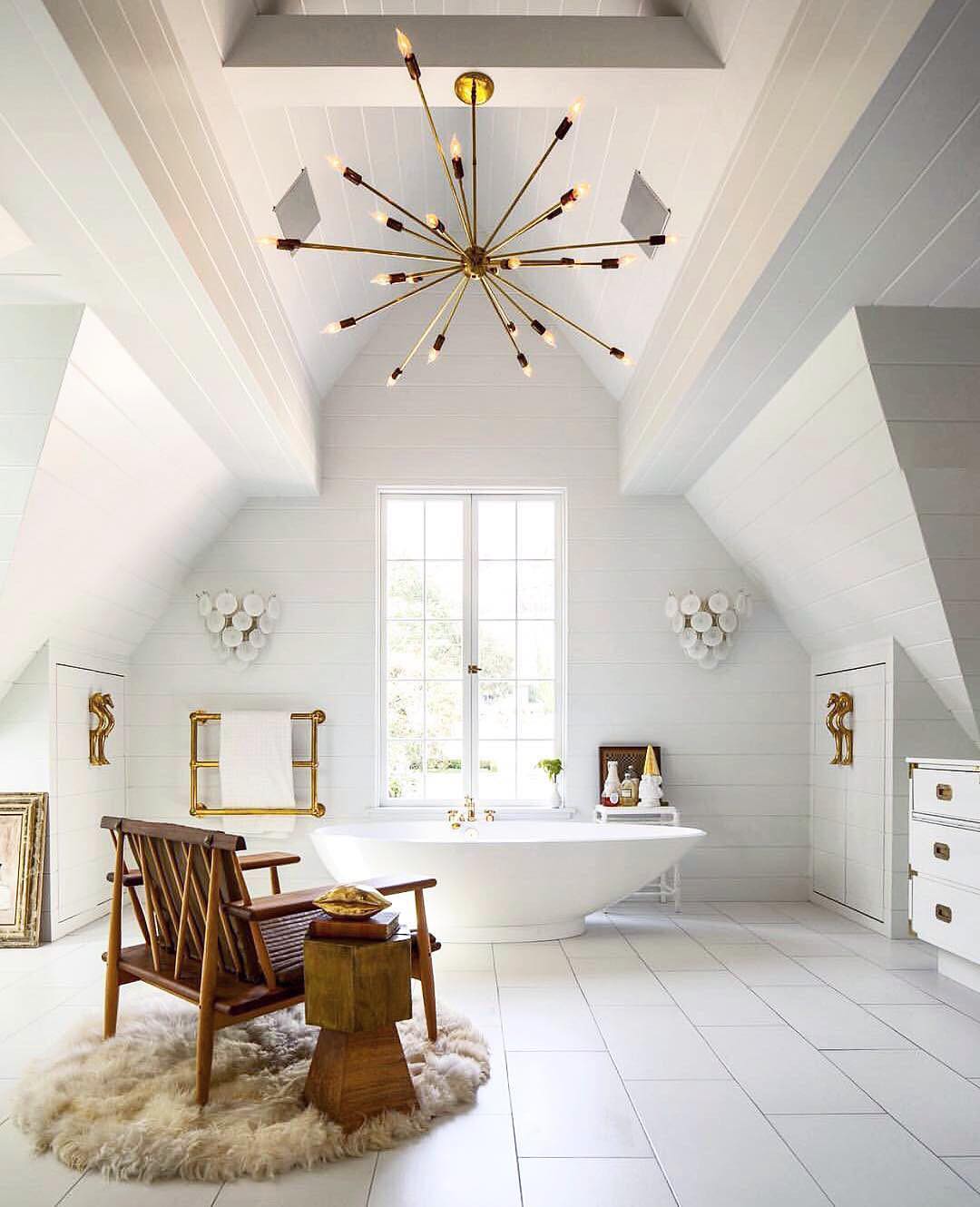 Doris Leslie Blau can help YOU FIND THE RIGHT PERSIAN CARPET OR ORIENTAL RUG. WE HAVE A LARGE SHOWROOM IN NEW YORK CITY PLUS ONLINE CATALOGS AND SUPPLEMENTARY INFORMATION. FOR HELP CHOOSING A PRODUCT FOR YOUR NEEDS, CONTACT US ONLINE OR CALL 212-586-5511.