As it turns out it's not only people that can convert and get a new life but so can buildings. Each building, just like each person, has its own story, ups and downs, days of glory and, and not much more to say, some periods that give no reason to take pride in them. Whatever the case, it's never too late for salvation and if given proper care and understanding of the building's unique features they may just repay the favour and serve us well for the rest of our lives and probably longer.
A 'frog' power station turns into an art gallery 'prince'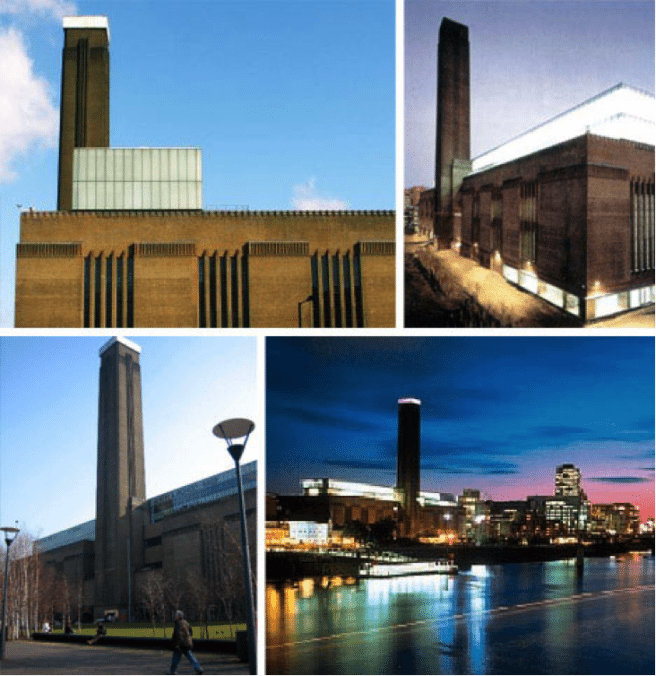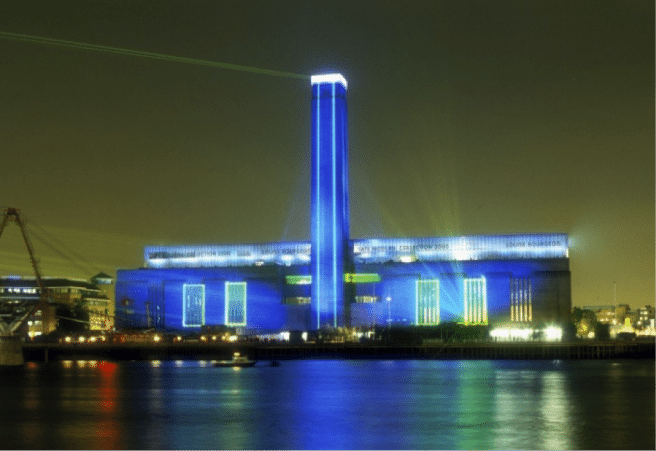 The Tate Modern Museum was constituted in the abandoned shell of former power station. Architects Herzog and de Meuron that are known worldwide for their predilection for unusual material use and amazing building rearrangements, chose this site purposefully intending to make it a landmark of a London river bank. The 5-story Turbine Hall that once housed the generators of the station now stores most prominent works of contemporary art.
A derelict windmill becomes a mansion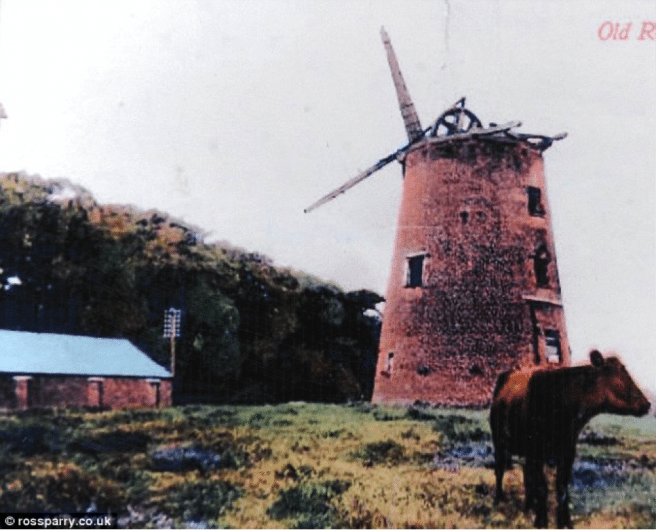 Derelict: Wynde Milne in Kirkham, Lancashire, stood ruined until a local builder converted it in 1973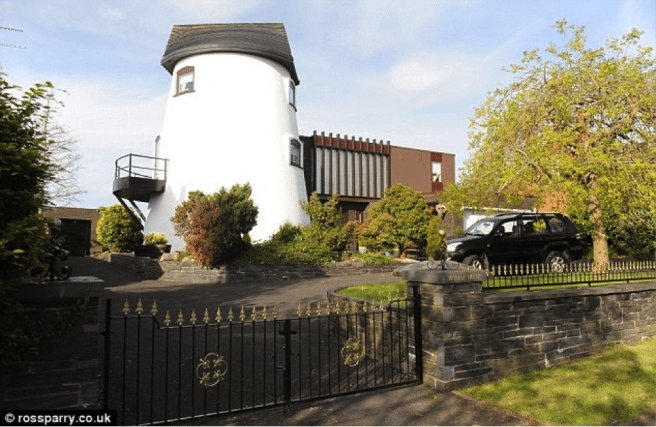 The property – properly called Wynde Milne – was built in 1812 but by the end of 19th century it was left to decay.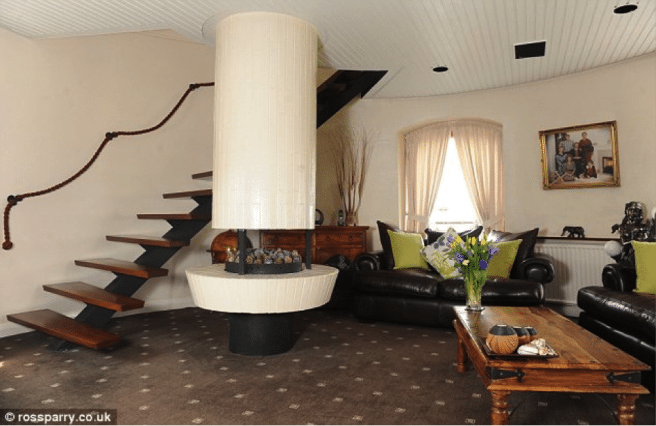 In 1973 a local builder acquired the property and turned it into a house. But it was years later that present owners Brian and Sandra Peet gave it its current shape, polishing it in strive for perfection.
The home features five double bedrooms, two en-suite bathrooms, two reception rooms, a modern kitchen, utility room, two balconies and a large garden. The interior is kept in a nice balance of cream and chocolate hues that make it feel warm and welcoming yet sophisticated and sleek.
An old brewery makeover – now a multi-award-winning top modern shopping center

The history of a brewery in Poznan, Poland goes back to 1844, when Ambrosius Hugger, a German brewer from the Schwarzwald, decided to opened his first plant in Poznan. In 1890 a Brewhouse, a Malthouse and a Drying house with a characteristic chimney were built in the round arch style (German Rundbogenstil), including elevations made of red face brick, semicircular windows and simple decorations made of brick. During the World War II the place falls under German jurisdiction and is readapted for bunkers. It was only after 1997 when a Polish entrepreneur Grazyna Kulczyk bought the property and gave it a new life, rendering it a blend of shopping center and an art gallery. This enterprise proved extremely successful.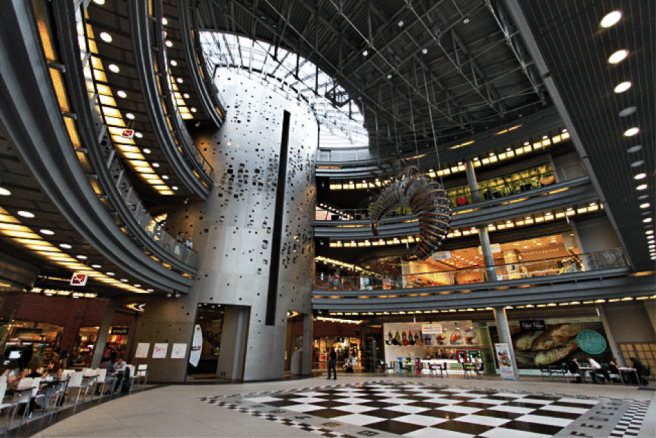 The shopping mall was awarded the title of the Best Shopping Centre in the World by the International Council of Shopping Centers – ICSC 2008 Global Awards: International Design and Development Awards.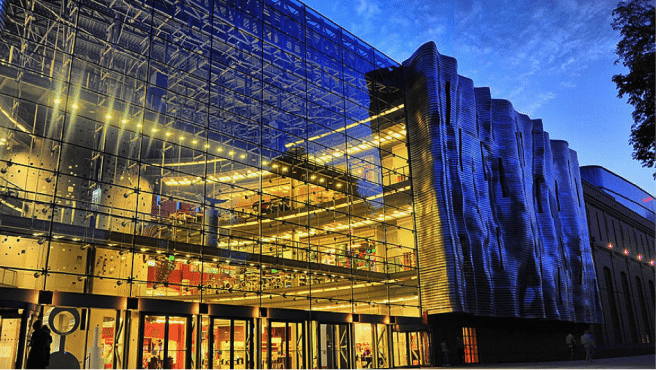 An airplane hanger makes a splash as a Tropical Island Resort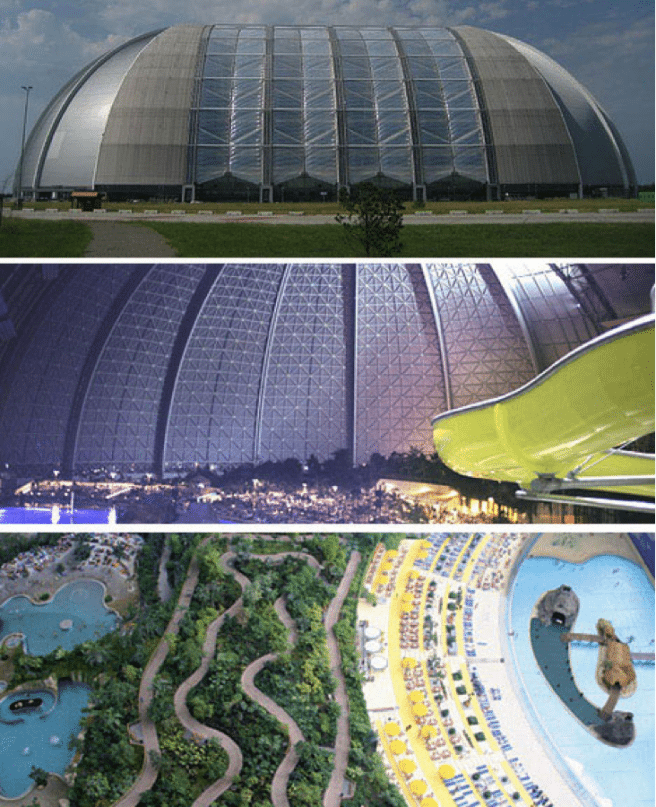 The Tropical Islands Resort located near Berlin, Germany is the world's greatest indoor water park. Probably many visitors yearning for joy and relaxation remain unaware of the fact that this amazing space used to be an airplane hanger. It is 1000 feet long, 600 feet wide and 300 feet high.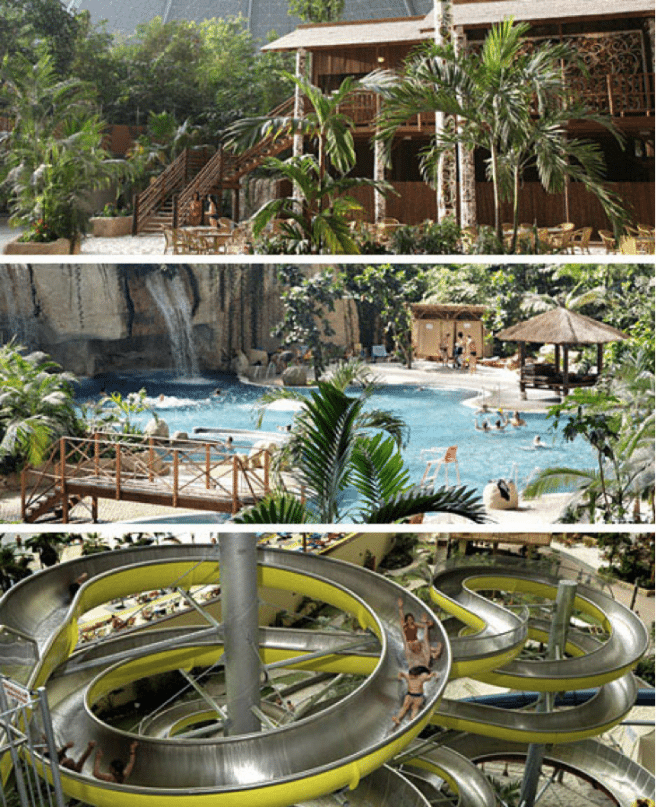 There's no home like church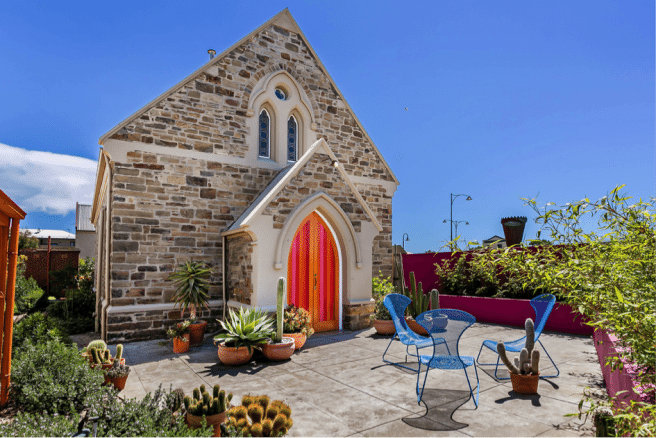 This converted church dating back to mid19th century is located in Exeter, South Australia by the nearby port and beach. The property was bought in 2013 by an architect and interior designer Stewart Kirby. Intending to make it a dwelling place for himself, Kirby installed a 5kW PV solar system and Air-Cell foil insulation over there as well as repaired the windows. He changed the place completely, adding bright contrasting colors and fancy details. The home now looks as though touched by a rainbow.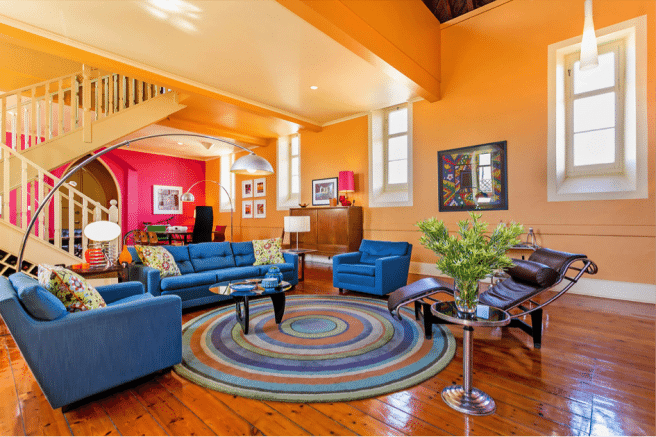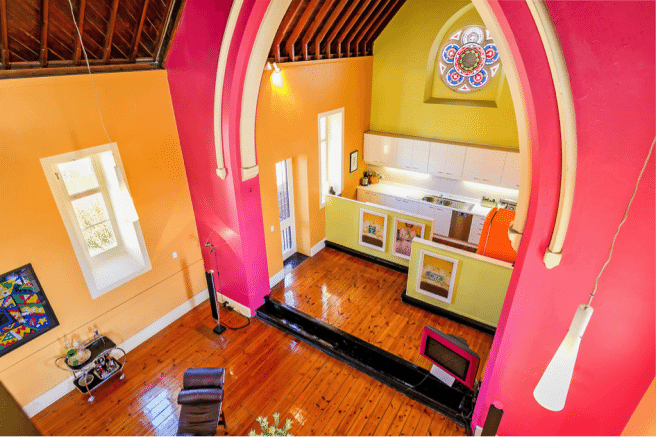 The colorful eye-capturing rug makes a bold statement, joining and sewing together all the hues of the walls, furniture and flooring. An artwork on the wall corresponds nicely with the rug, as if repeating its statement.
Check out the following rugs from our offer that will provide you with a similar result:
This hand-knotted wool rug would certainly create a harmonious dialogue with a stained-glass window up there.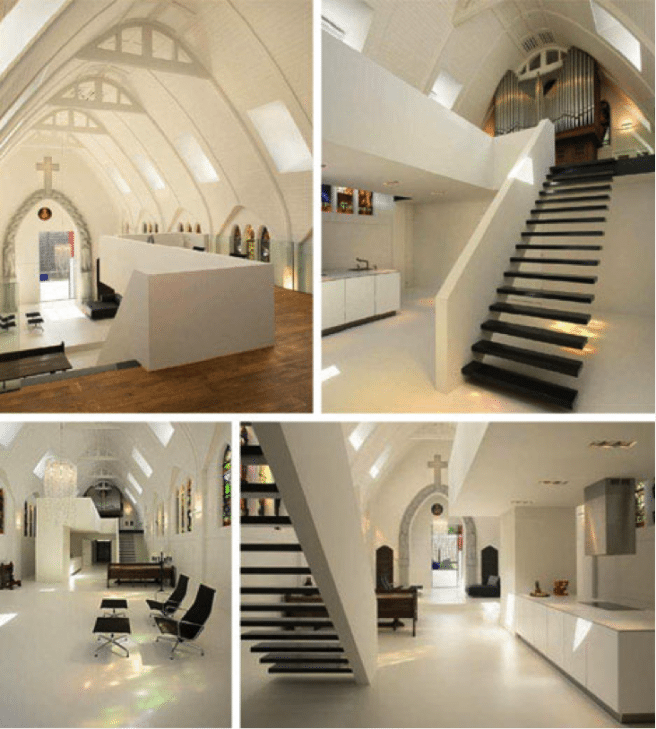 Another chapel-turned-apartment is located in Holland and the Dutch team of ZECC Architecten that is responsible for its renovation decided to preserve the place's original character, but render it top modern and absolutely stylish residential (if spacious). The gigantic old church organ were kept while some more up-to-date architectural details and furniture were added to create this one-of-a-kind offbeat space, and not to mention the omnipresent simply white – the color of the year 2016.