We don't know why but bubbles have fascinated people since the dawn of history and the three abovementioned examples are just the tip of the iceberg. We could multiply the bubbly things present in our culture and the anthropologists would probably say it's the round shape connected with fertility cult that is drawing our attention and making us fancy it so much. One thing remains sure: we love bubble bath, bubbles in sparkling drinks and Jacuzzi of course!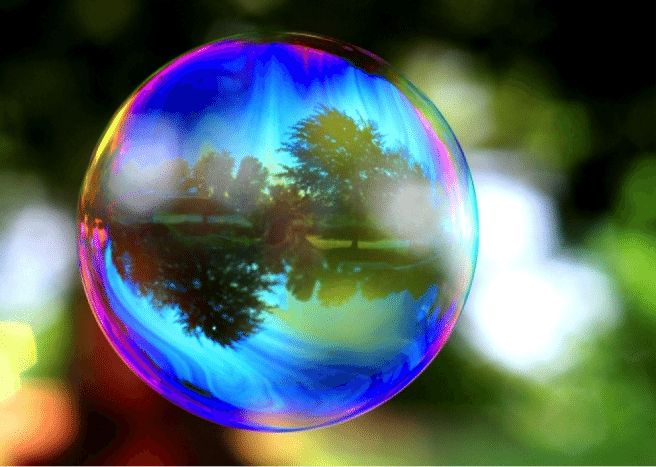 We love even bubbly chocolate.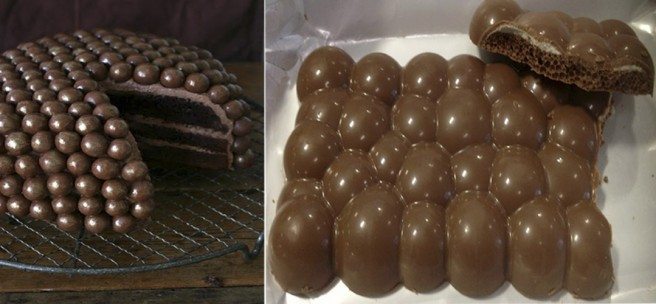 A desert like this one looks beyond incredible let alone is incredibly delicious for sure!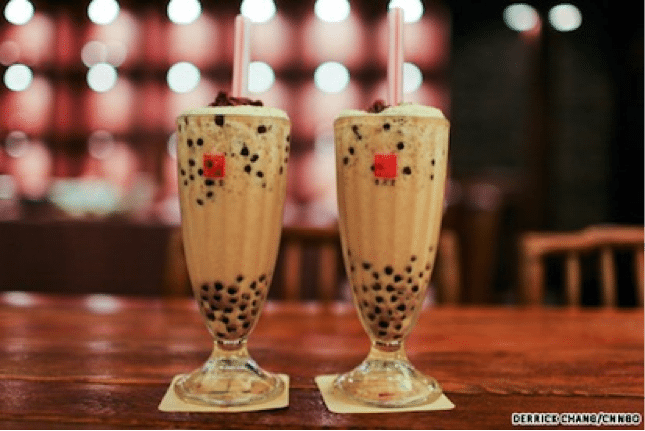 Bubble tea, also known as Boba or Pearl Tea contains small bubbles carved from tapioca. After its smashing success in Asia it is conquering the taste buds of America.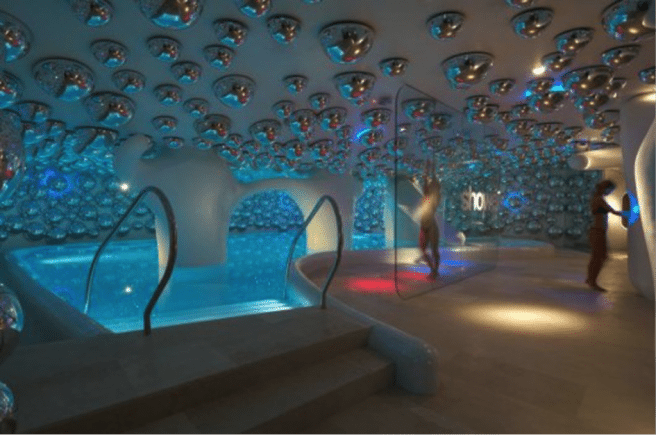 Atomic Spa Suisse designed by Simone Micheli, an international-prize-winning wellness center features this amazing silver bubbly-atomic design reminiscent of quicksilver drops on a flat surface.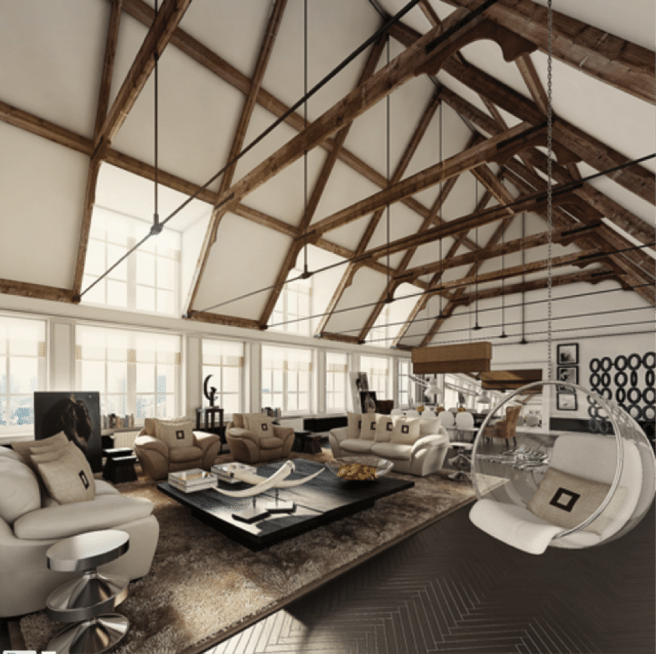 A translucent bubble-hanging-chair fits perfectly into this open space touched by geometric forms: circular standalone sculpture in the background, rectangular photo-frames and similarly patterned pillows along with a crescent sculpture by the window. The interior plays harmonically with crude timber rafters and tie beams.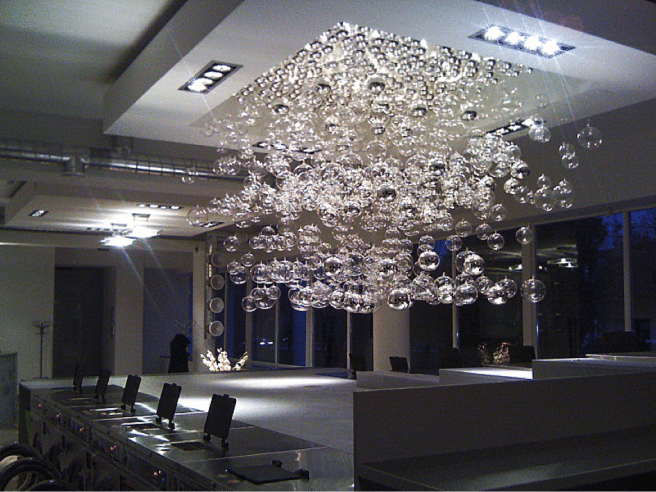 A bubbly office decoration is what helps you put your mind and eyes at ease during a busy day at work. The room seems to be illuminated despite the poor lighting.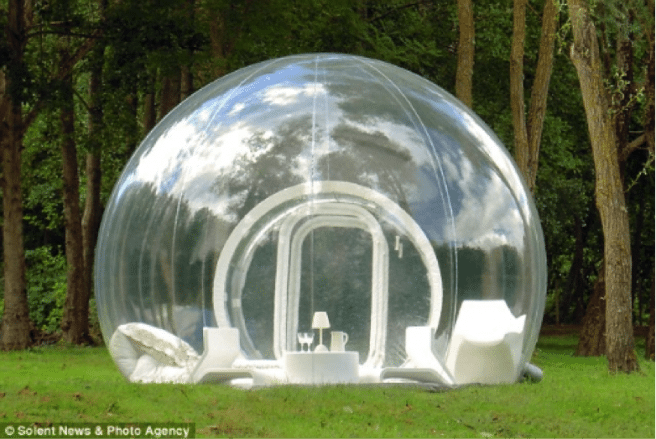 Why have a wooden gazebo if you can have a bubbly one? Serves also as a super-spacious tent to cater for your outdoor needs.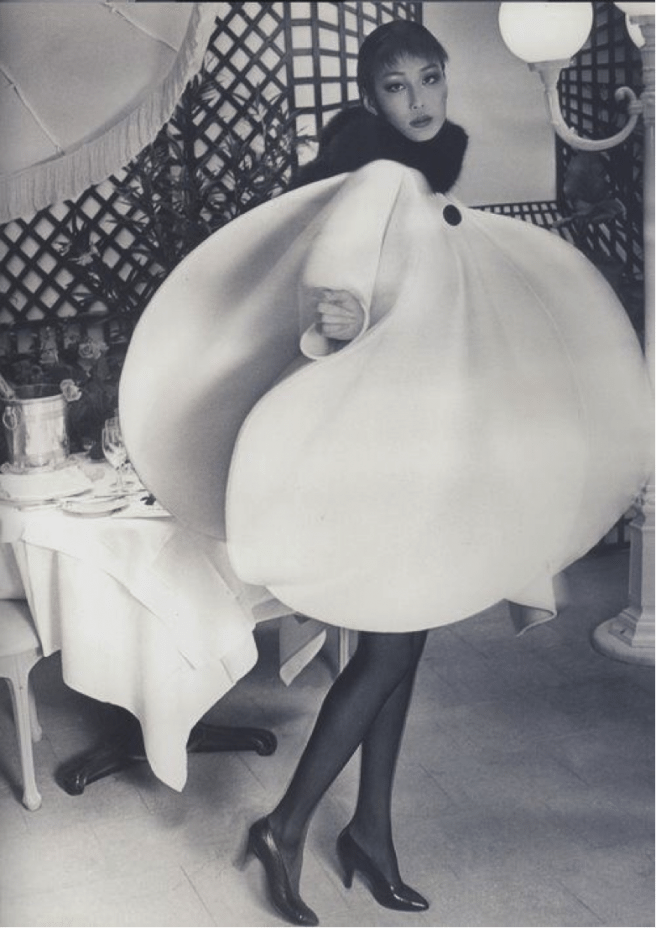 Bubble dress by Pierre Cardin presented in 1954. This avant-garde artist-designer had a strong inclination towards space age forms.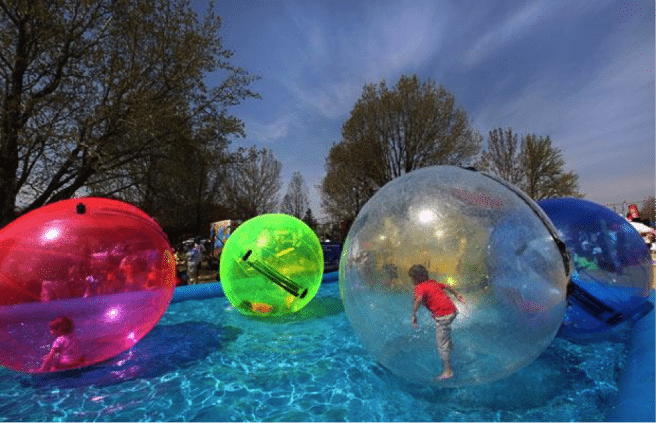 Being in an air-bubble on water is a hit summertime attraction for children. Everyone loves bubbles!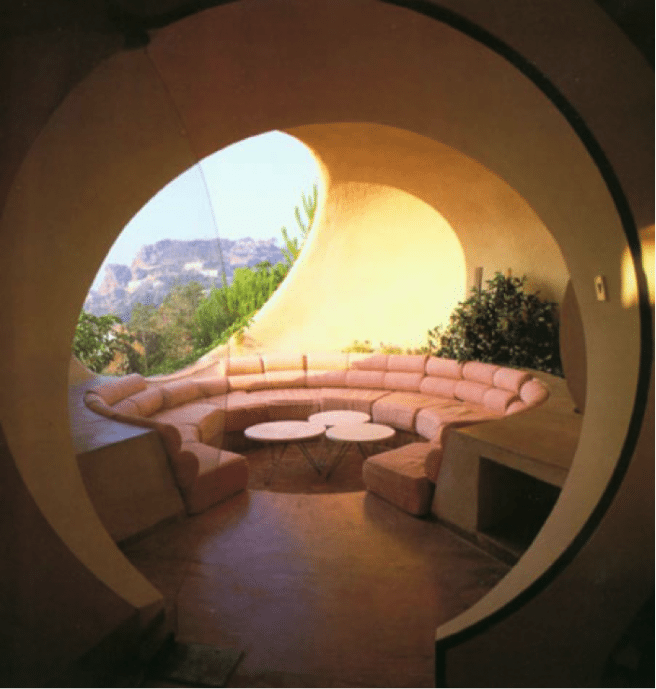 The interior of The Bubble House By Antti Lovag. The perfectly round walls and porticos are complemented by the round sofa ottoman and bubbly coffee tables. The view through the ginormous round sunlight-catching window is just breathtaking. One thing that the area lacks is definitely a corresponding rug. How about one of these: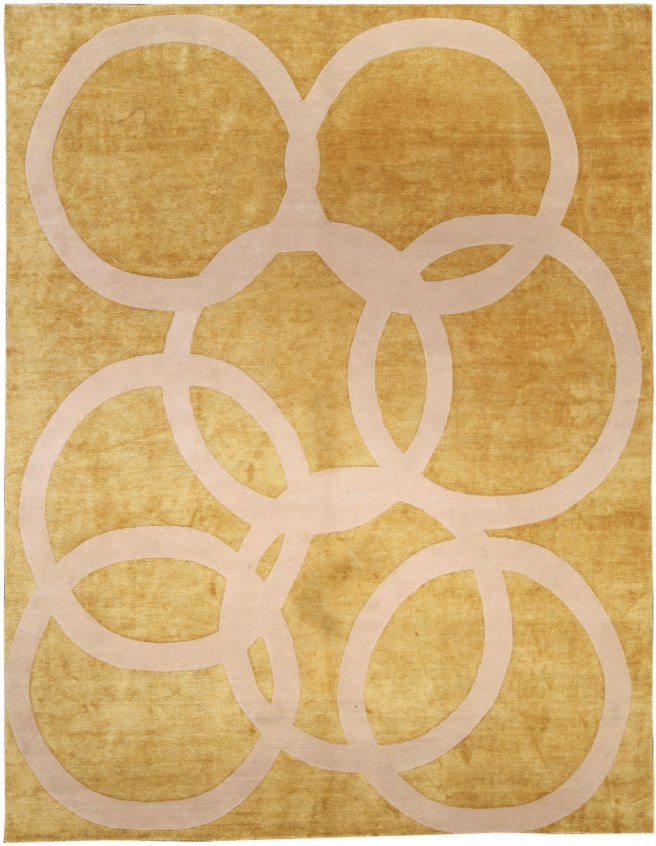 The golden sunny hue of this carpet alongside with its delicate texture would maximize the sun-lit bubbly room effect.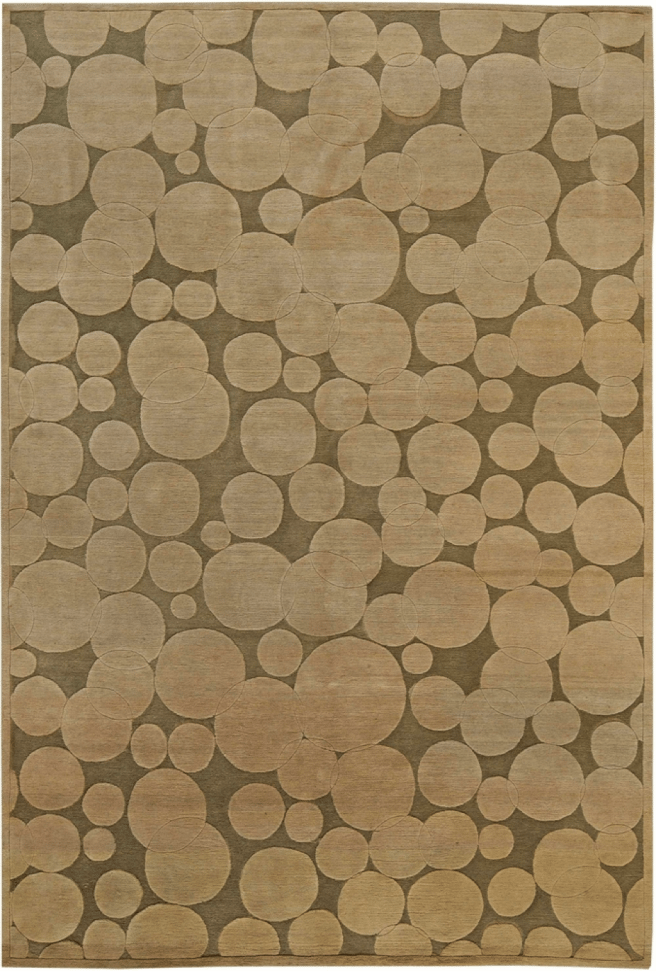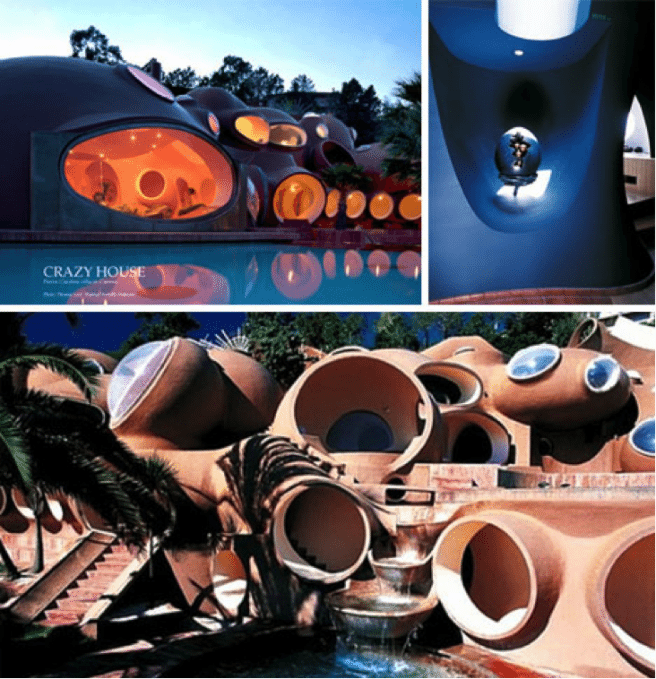 Many of futuristic visions of bubbly houses – they are undoubtedly attention-drawing to say the least. A look from the outer space is the best expression to describe what we think looking at them.
An example of vintage futurism – a room designed in an attempt of predicting future tendencies in interior design. Again a stylization kept in cool hues is missing a carpet to complete the look. Our thoughts flow towards one of these rugs: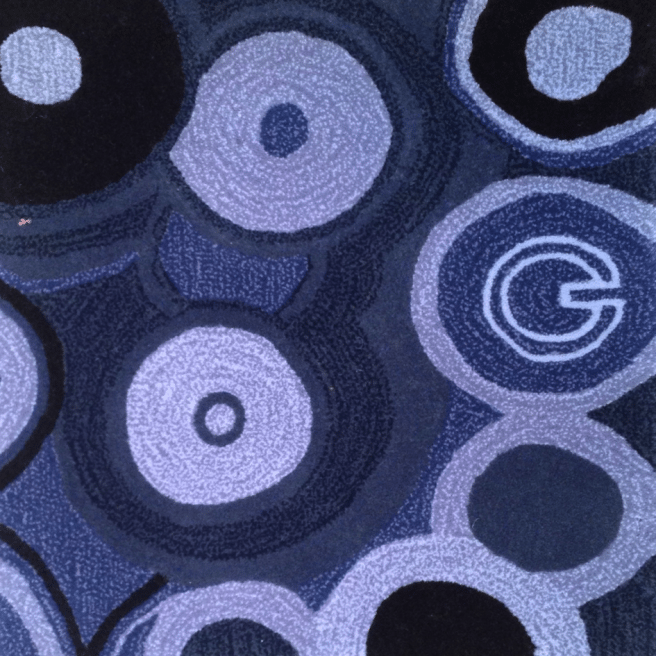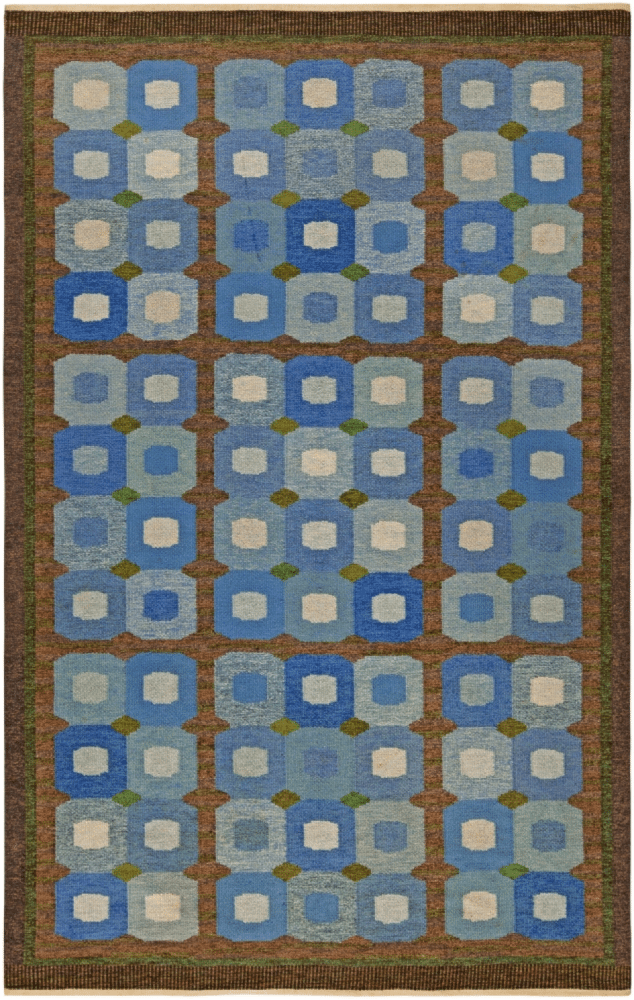 The brown framing of this vintage circa -1940 Swedish rug would correspond nicely with the golden-brown settee, while the blue semi-round semi-square elements would reflect the patterns inscribed into overall décor of room.