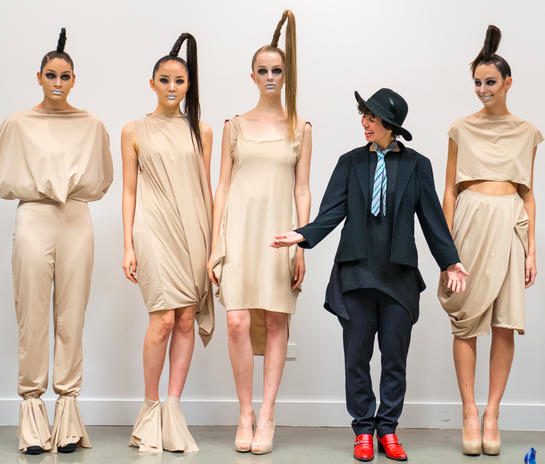 It's the most wonderful time of the year. No sorry, not Christmas. We've arrived upon that glorious week in September where we're awed and inspired by what we see on the runway. At DLB, we're always interested in the intersection of art, fashion and textiles. In our contemporary rugs and bespoke collection, we always have an eye out for ways to incorporate unconventional materials, new iterations on traditional designs and boundary-pushing inventions.
The fashion world is a constant source of inspiration for us, and the week so far has offered up a trove of bold, fun and breathtaking collections. Here's just a brief look at what we're digging.
Alexander Wang's spring 2015 collection took inspiration from sneakers for a look that's sporty only in the sleekest sense of the word. Notably, there were no sneakers present in the show.
Tadashi Shoji's collection seeded from the formal opulence of the Ca' d'Oro palace in Venice for looks that are regal but also unmistakably modern.
Drapey and dreamy, Richard Chai's spring line shimmers and slinks. His outfits pair elements of high and low fashion for an ethereal rendering of spring fashion.
Oscar de la Renta's lines are always flush with femininity and this collection's sumptuous floral spring looks are no exception. Leave it to Oscar to make pastels feel fresh.
Stacey Bendent of Alice + Olive also offered up a lush, cutting-edge take on spring with a collection that drew inspiration from installations of modern art found frequently at the Palace Versailles.