Finding inspiration in the most unexpected places and spaces is part of what makes great design so accessible. This gorgeous bedroom designed by Marshall Watson for the Hamptons Holiday House, mixes a few traditional pieces, bold pops of color, and eclectic touches while managing to stay super sophisticated. The custom felt Rose Doris Leslie Blau rug is beyond fabulous! The texture and dimension from the rug balance out the warm yellow walls and compliment the floral pattern throughout the room without taking over.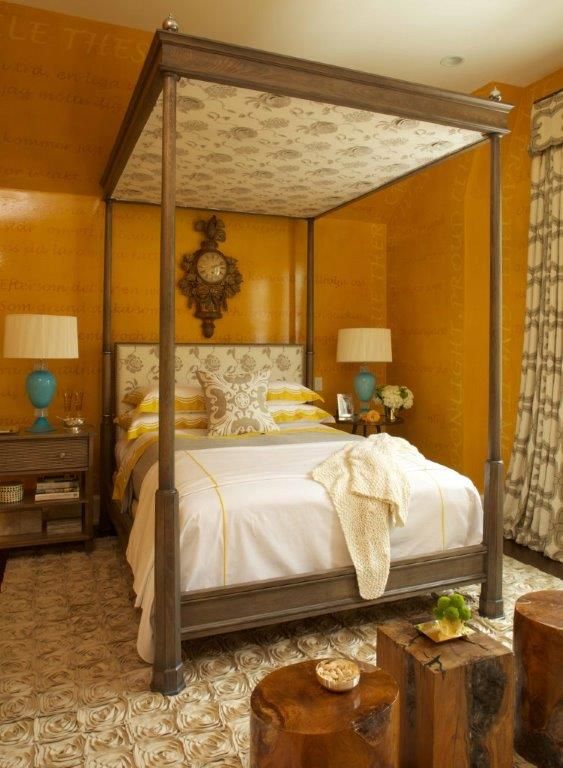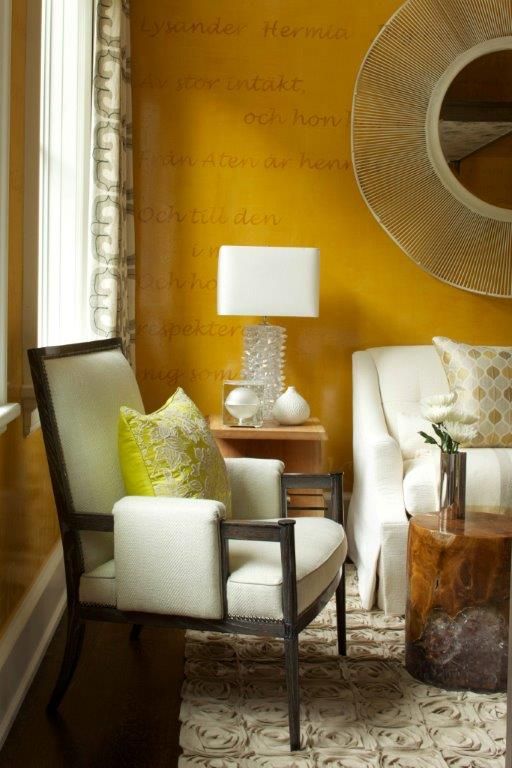 So in honor of this fabulous yellow room and flirty floral accents, we thought it would be fun to pull a few pieces together to inspire you. Mixing traditional pieces with modern, colorful and eclectic pieces can help your create a space that feels collected and comfortable. Here are a few of our favorite yellow rose inspired furniture and accessories.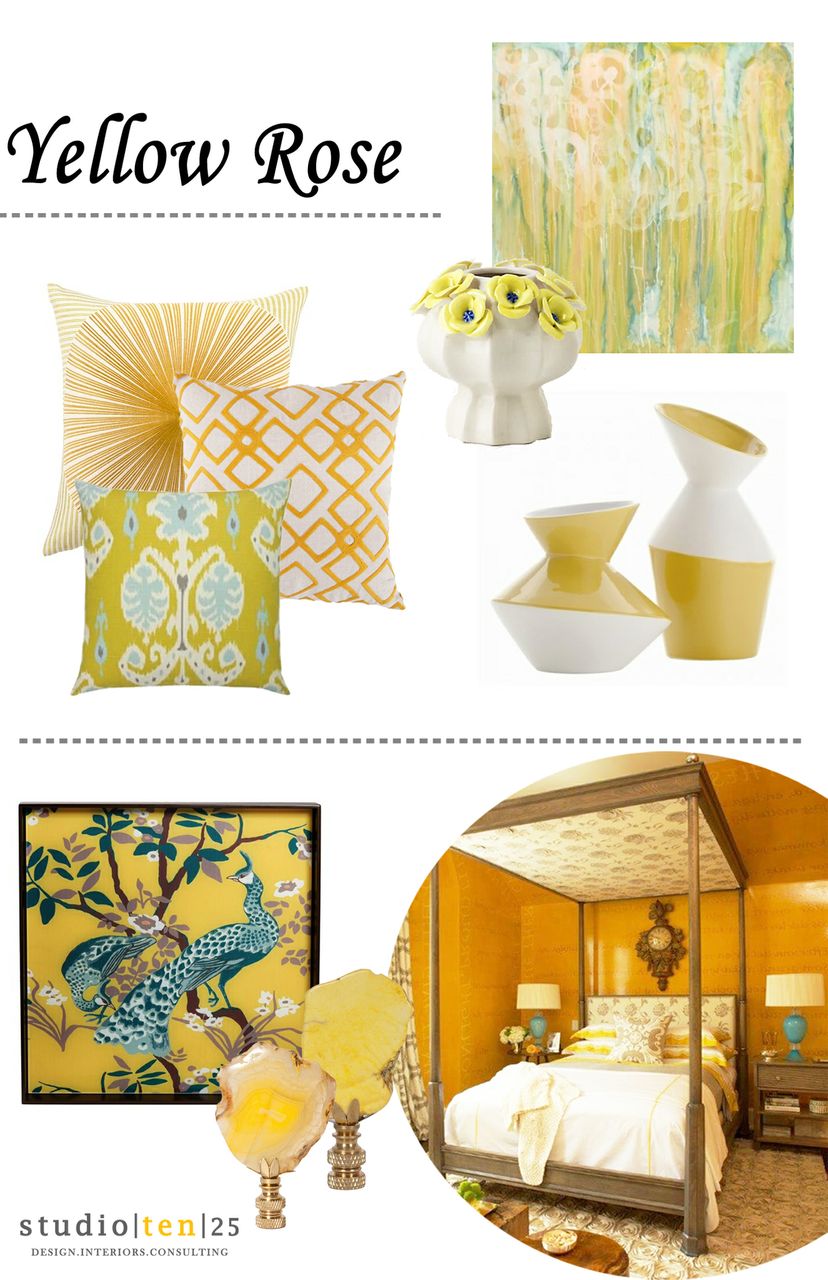 1. Baubles Art Print
2. Carved Anenome Vase
4. Geo Tangerine Pillow
5. Citrine & Blue Ikat Pillow
6. Yuma Disc Vases
7. Peacock Lacquered Wood Tray
8. Yellow Submarine Lamp Finial
And if the monochromatic yellow color scheme isn't bold enough for you, here are a few fun pieces that can compliment while still staying flirty with florals.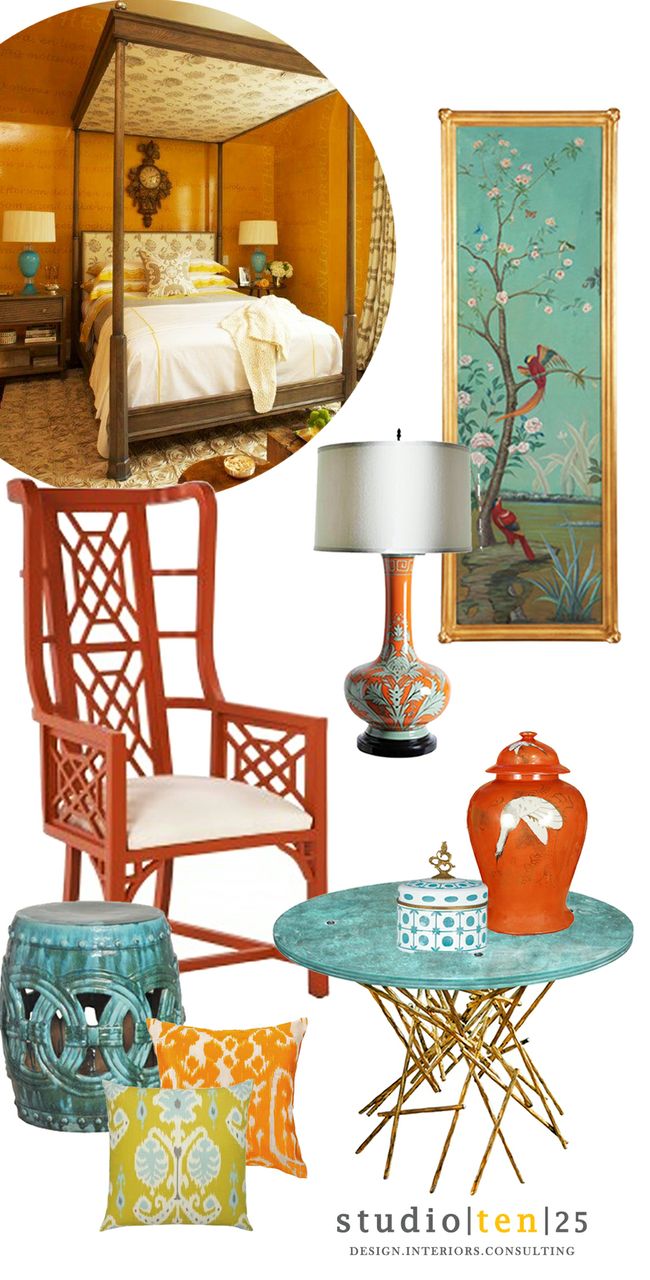 1. Jardin Panel
2. Cordova Lamp
3. London Chair
4. Ginger Jars
5. Decorative Boxes
6. End Table
7. Fortune Garden Stool
8. Ojai Pillow
9. Ikat Pillow