The carnival is on! So why not throw a shindig or a kinder party and maybe come up with something a bit over-the-top?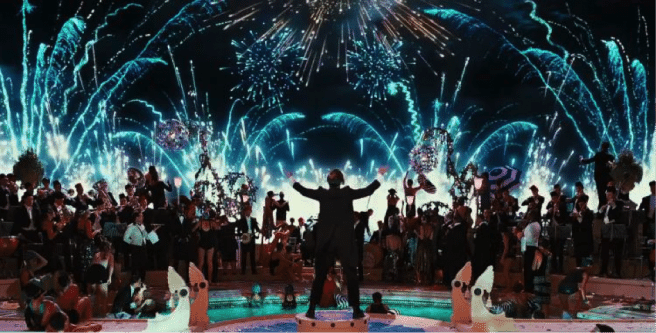 House parties can be fun, but… they can also make your house a mess. If you can't stand a thought of wine stains on your pretty carpet or a thousand child's handprints on your walls, there are three possible resolutions to this problem:
a) You can bail on inviting people to your house, actual living and any social activity whatsoever
b) You can let everyone have fun ruining your house, so that you can redecorate it with even more pleasure
c) You may prove a master of prevention, employing some of the camouflage ideas at your home right now!
A kid-drawn carpet
If you have kids of your own or if you ever happened to find yourself in the company of children aged 1-5, you are most likely to be familiar with kids' art around the house. Besides, if your walls are already covered in such art why not buy a matching carpet, so that the end effect will look like it was all on purpose?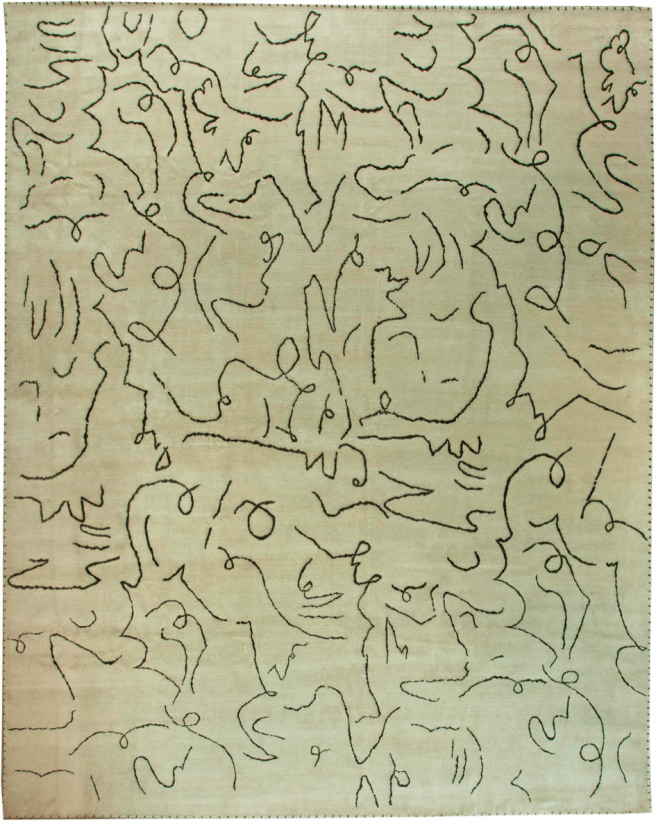 Kids art on the walls
Well, you may become a Texas Ranger or a superspy, following your child's every move… and let the other things in your life wait until your offspring matures or… you may make fun of it with your family, initiating the outburst of art yourself.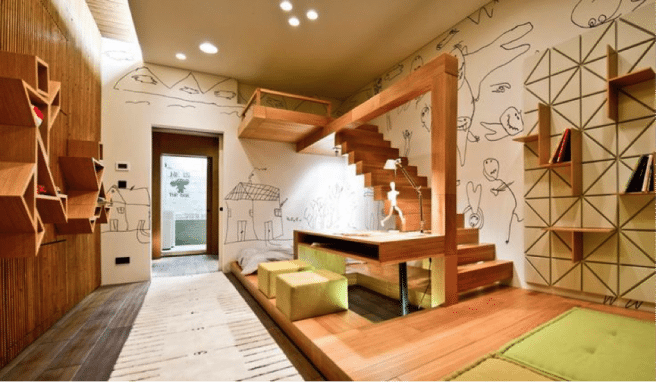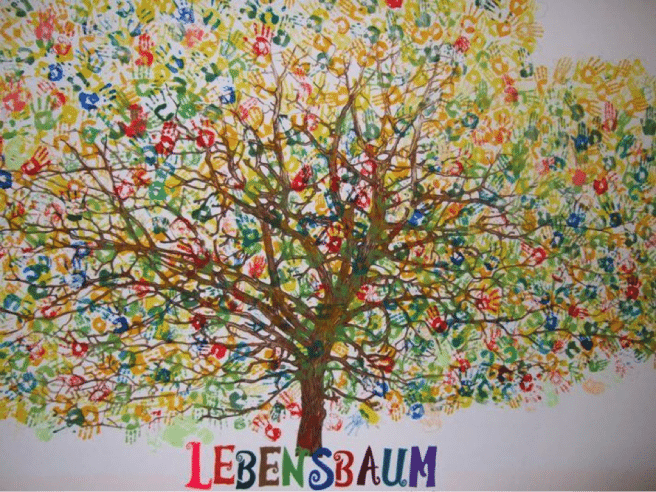 Just imagine everything started with a single handprint on the wall… Nonetheless a handprint collage as an interior design idea is as old as the hills…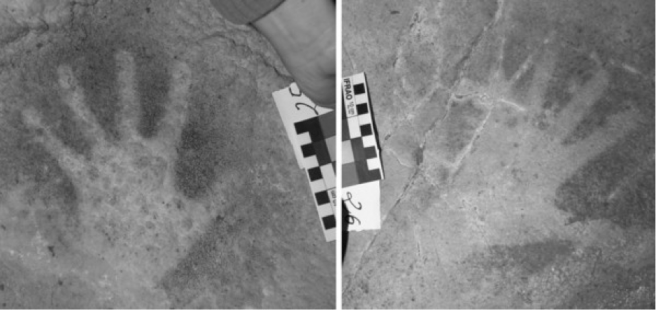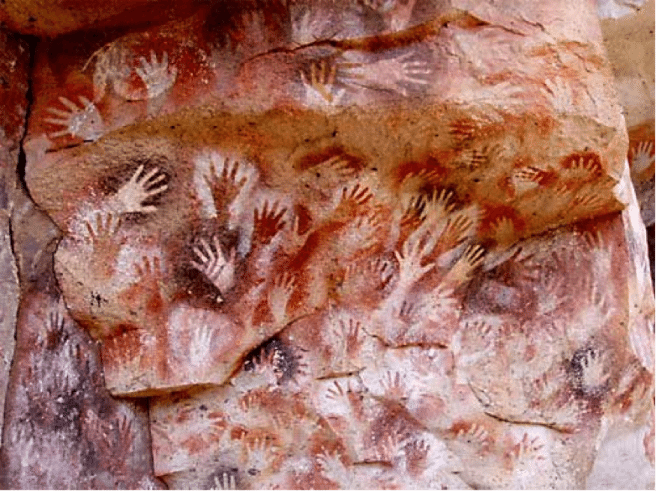 Red Ochre Handprints – "Hands at the Cuevas de las Manos upon Rio Pinturas, near the town of Perito Moreno in Santa Cruz Province, Argentina." The art in the cave dates from 13,000 to 9,000 years ago.
An invisible house
That's an idea fit for a personal data protection freak. Making your house invisible so that no one can find your place on google maps earth view may be possible.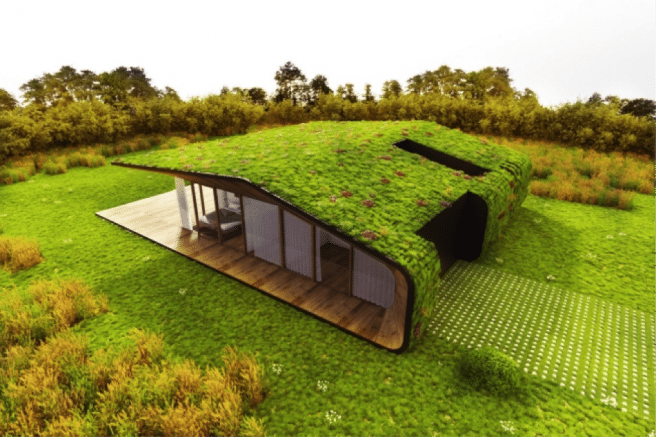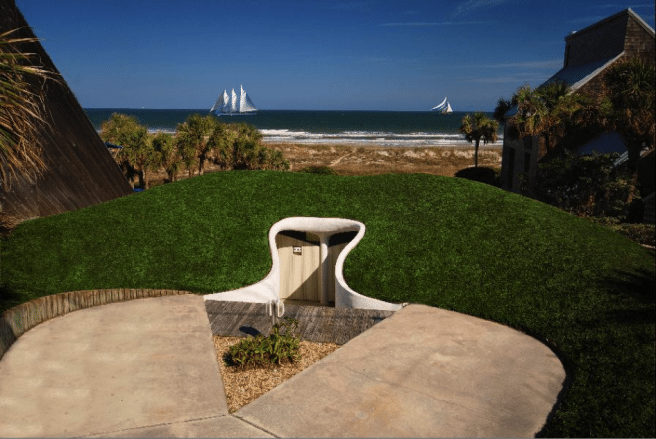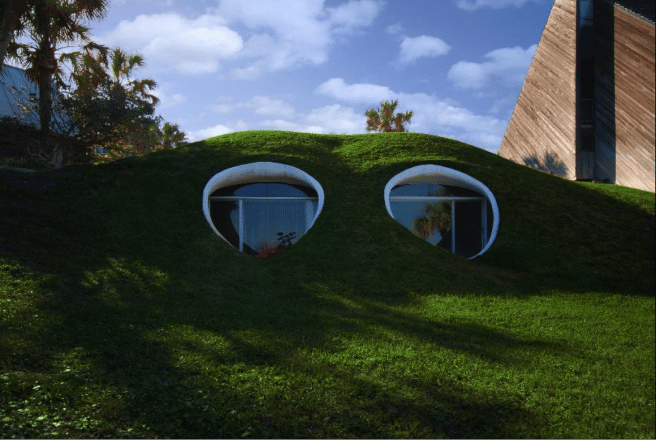 Dune Home, Atlantic Beach, Florida – these two apartments resembling Hobbit homes were created by architect William Morgan. Native landscaping on the exterior ensures 70-degree temperatures indoors. The technology employed in their construction was the same as the one used in erecting gunite swimming pools. The house is available for sale for $1 million.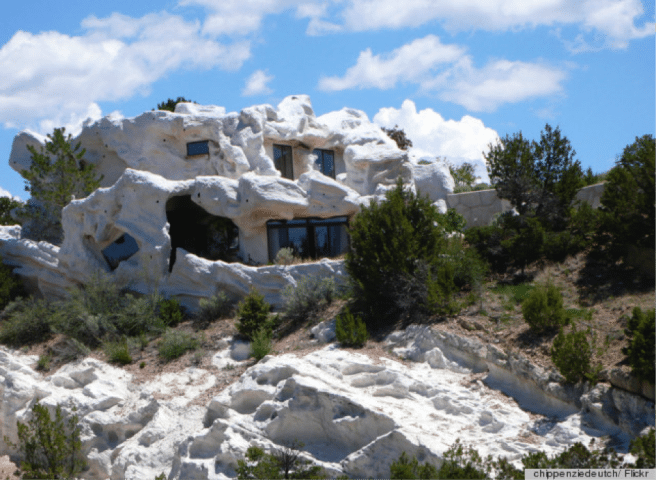 Camouflage Home in Lamy, New Mexico designed by Norah Pierson.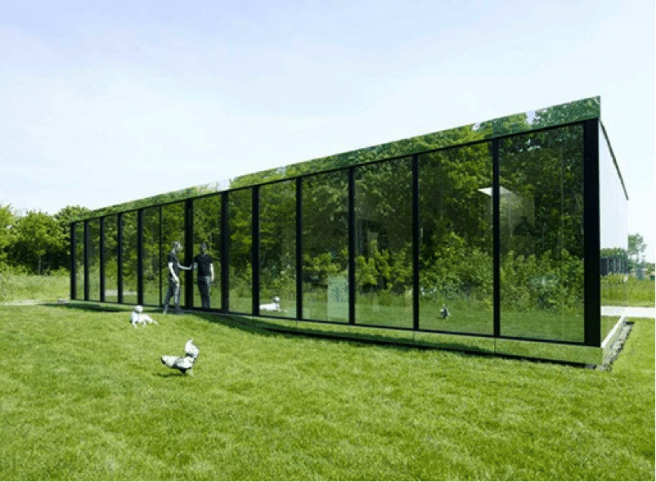 A mirror house in De Eenvoud, Almere, The Netherlands designed by Johan Selbing and Anouk Vogel.
A paint-stained rug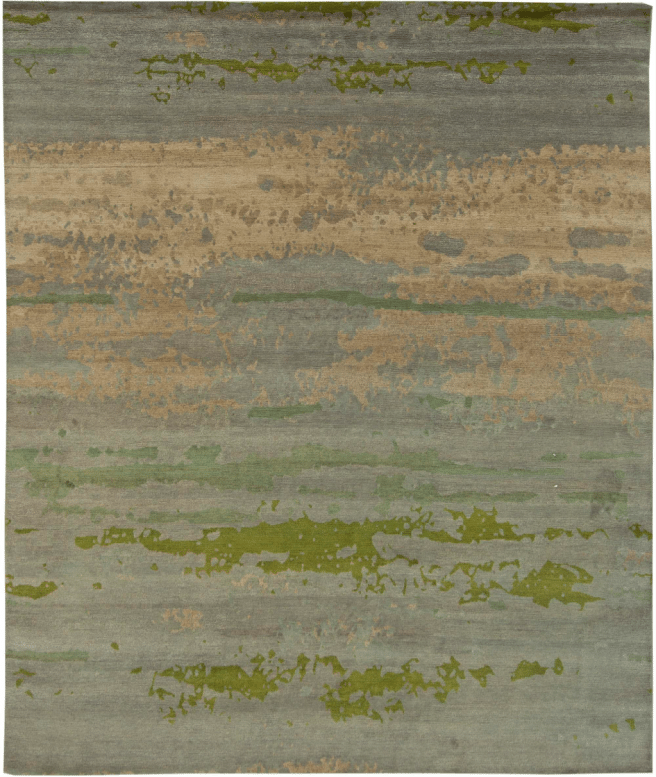 More like a Jackson Pollock's artwork than a regular flooring this carpet is not only attention-drawing but also serves as a camouflage for any spills that may occur.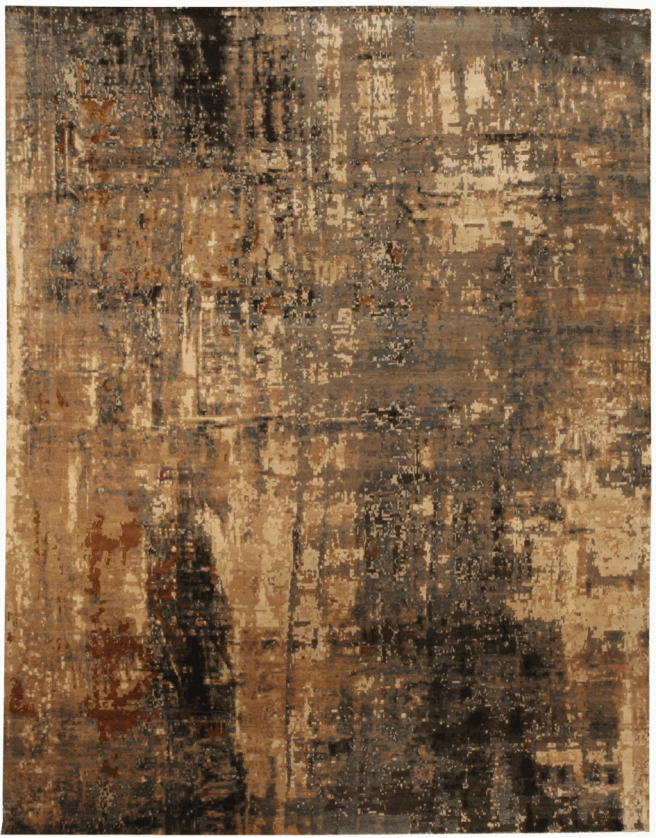 And another stain-imitating pixellized expressionistic image in a form of a rug.
Broken furniture and mirrors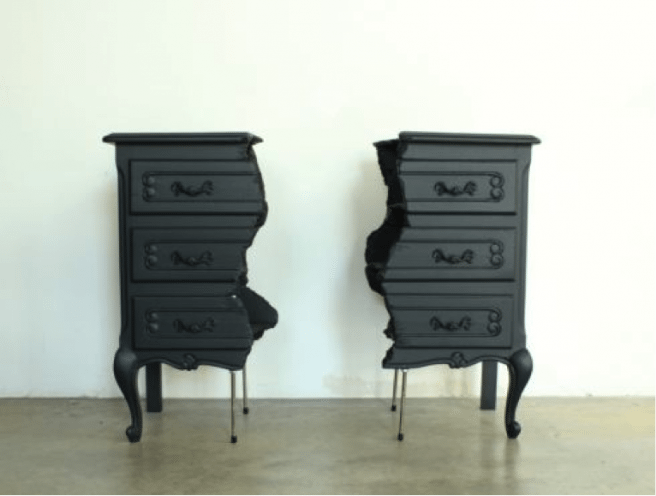 You can't break something that is already broken, right? Even if that' s a piece of art.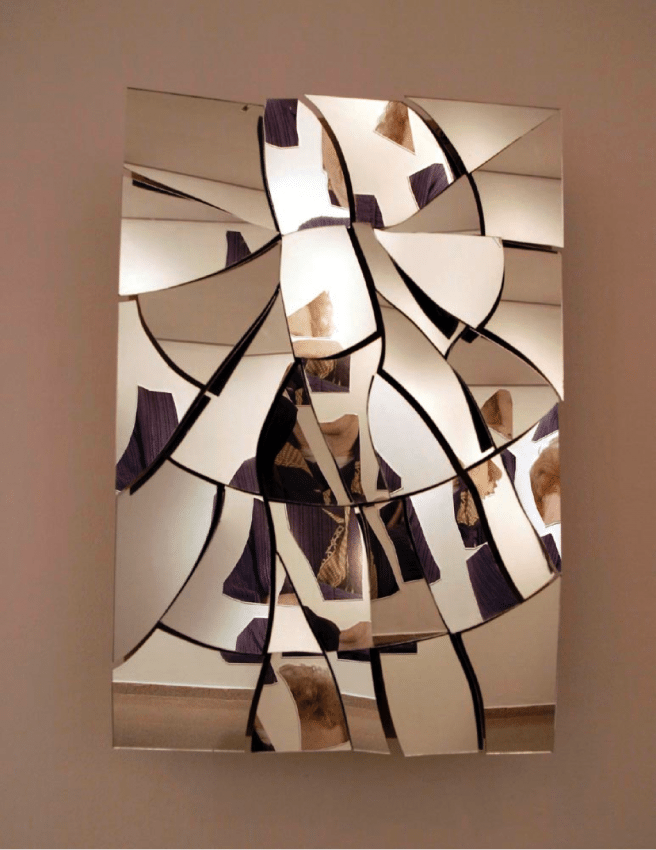 Broken Red Mirror – an installation by Daniel Rozin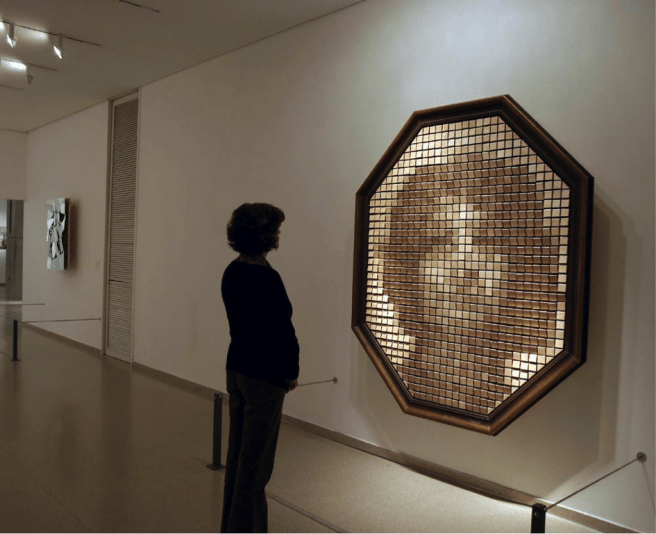 An interactive mirror by Daniel Rozin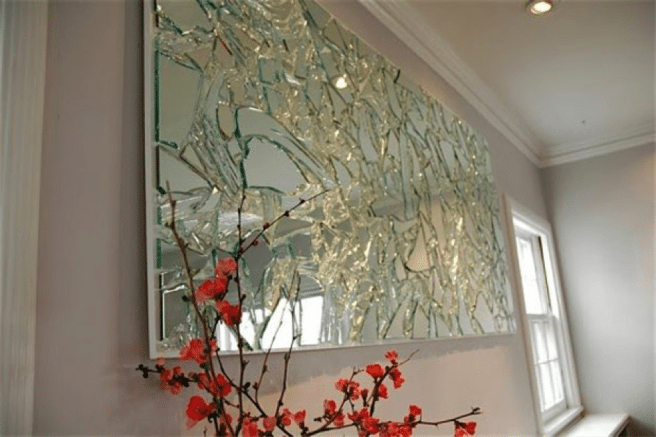 A home-made shattered glass piece of art.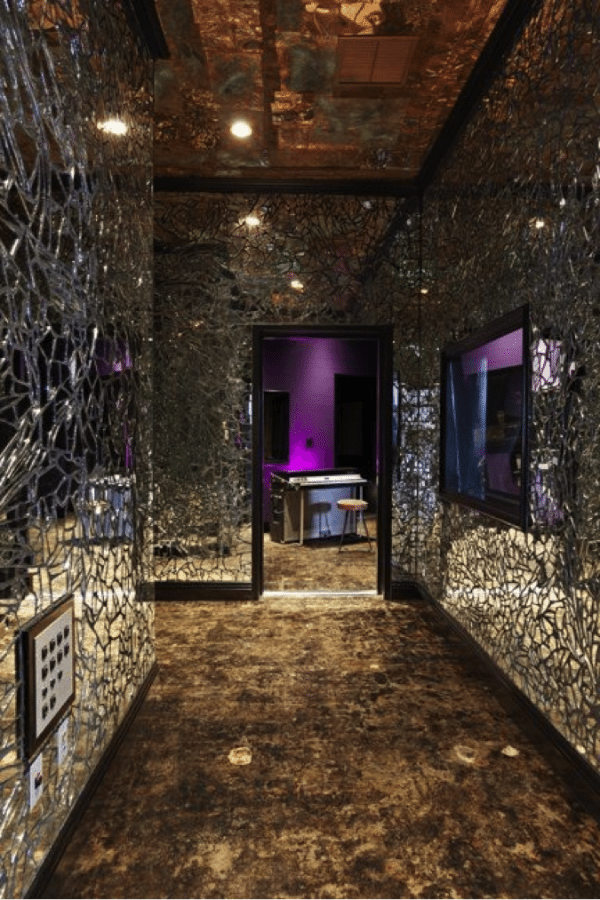 And the whole walls tiled with it! Looks amazing!