This year fashion industry boasts an array of patterns and colors that bring vivid connotations to the world of oriental rugs.
Alessandro Michele's collection for Gucci is inspired by intense silhouettes straight from the era of Ottoman Empire. He adopted vividly colored textures and intriguing geometry. The collection is as remarkable as the design of our boldly patterned rugs. Here are our favorite picks: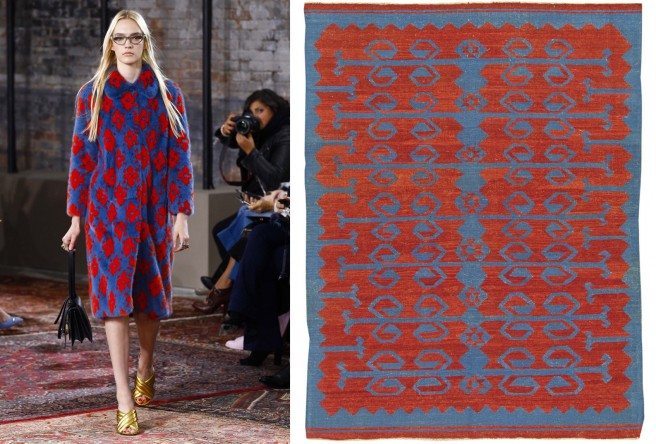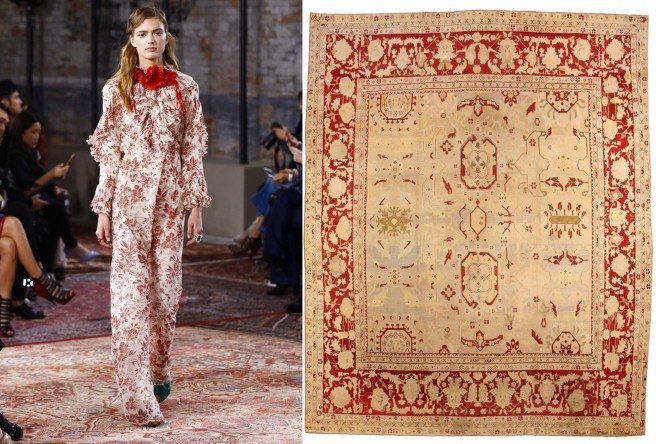 Valentino's collection brings a sense of fun, color and drama. Elaborate and intriguing details embroidered on his textiles are reminiscent of tribal craftsmanship. The color palette of Valentino's pieces brings to mind some of our most colorful rugs:
The hint of intricacy and sophistication defines the aesthetic of  Veronica Etro's  Spring 2016 collection. Her light, feminine textiles incorporate 19th-century patterns, which allude to the exotic beauty of Persian antique rugs.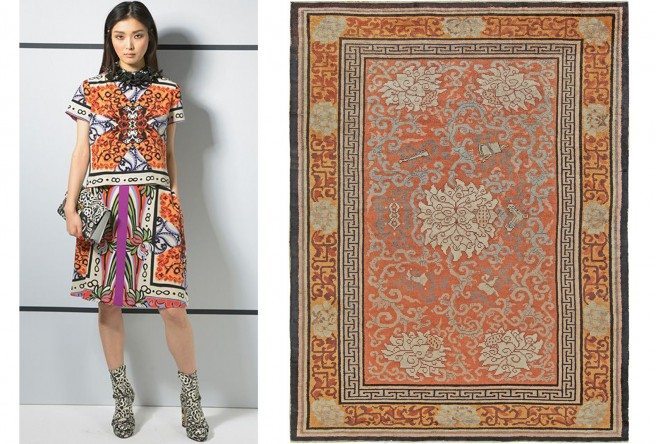 Fall/Winter 2015-2016 Givenchy collection bases on red and black color scheme and takes its inspiration from the "darkest obsessions." The hint of gothic elements adds a dose of mystery and eerie spirituality. These uncanny pieces remind us of the rugs with strong geometric lines and dramatic juxtapositions.