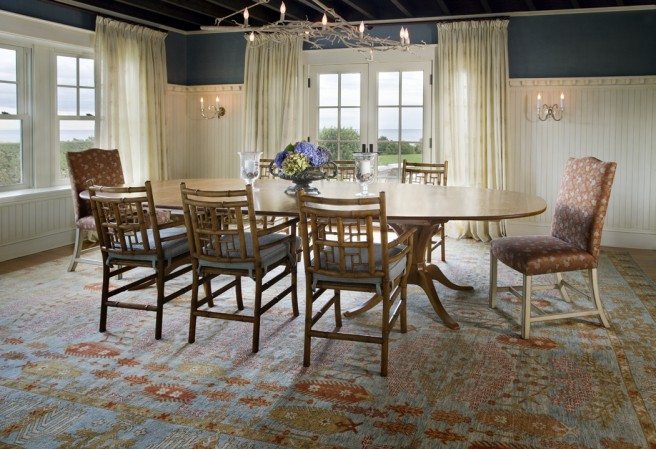 When it gets cold outside, one of the collections we turn to for a surefire pick-me-up of rich, earth-toned beauty is our Antique Oushaks. Resplendent in terracotta, brick red, royal blue and golden hues, Antique Oushak rugs lend old-world charm and heritage to wherever they are found.
Oushak rugs are named for their Turkish city of origin. The tradition was started from the sixteenth century at the time of the Ottoman Empire. Over the centuries, they became prized objects d'art for the European upper-classes.
Medallion patterns, floral and vine designs, and also palmettes are all common visual motifs for Oushak rugs. They make great foundational pieces for living rooms and also more formal settings because the heritage is so immediately recognizable.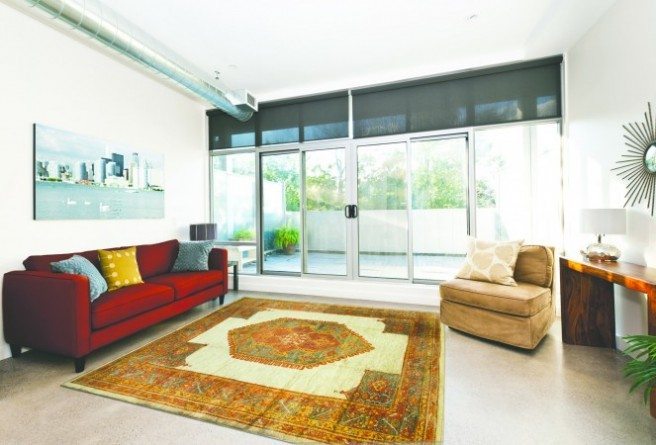 Even in contemporary settings like the room above, Oushak rugs bring the heat in a big way. This space would be cold and stark without the richness of color contained in its area rug.
We would be hard pressed to name another region of the world that produces rugs with the same amount of energy and vitality as the Oushak tradition. Something about the brilliance of their coloring combined with intricacy of pattern gives them a power that's almost kinetic.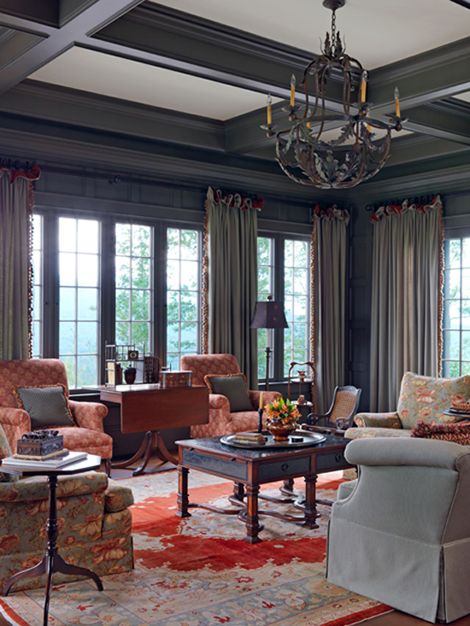 To dial up the tone, add a spark to visual appeal, and for the feel of a proud history underfoot, Antique Oushak rugs are a phenomenal choice. See our full array of Antique Oushak rugs here.