Textile Lessons from Lucienne Day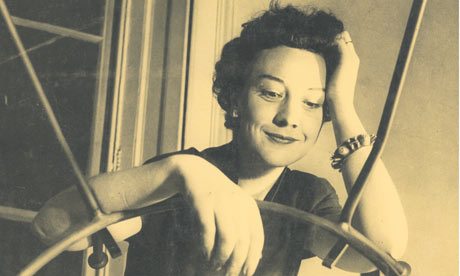 What better way to ward off winter blues than to reflect on the whimsy and optimism conveyed in the abstract motifs of superstar textile designer Lucienne Day. Day died four years ago on January 30, 2010 at the ripe old age of 93. In Britain's post-war era, she cleared the path for woman designers in a male-dominated industry and left behind a 60-year work legacy with resounding impact – still felt to this day.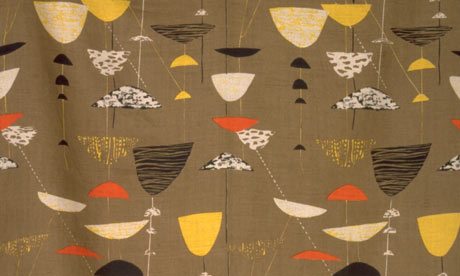 Calyx (pictured above) was her breakout work. It was shown at the 1951 Festival of Britain. A linen screen print, the design was a bold, modernist take on mushroom caps that emphasized the geometry of the fungus. Her manufacturer, Heal's Fabrics, was so wary of the untested pattern that initially they only paid her half the 20 pounds she charged for the design. Calyx, though, went on to win design awards in the U.K. and abroad, and it established Day as one of the most important designers of her time.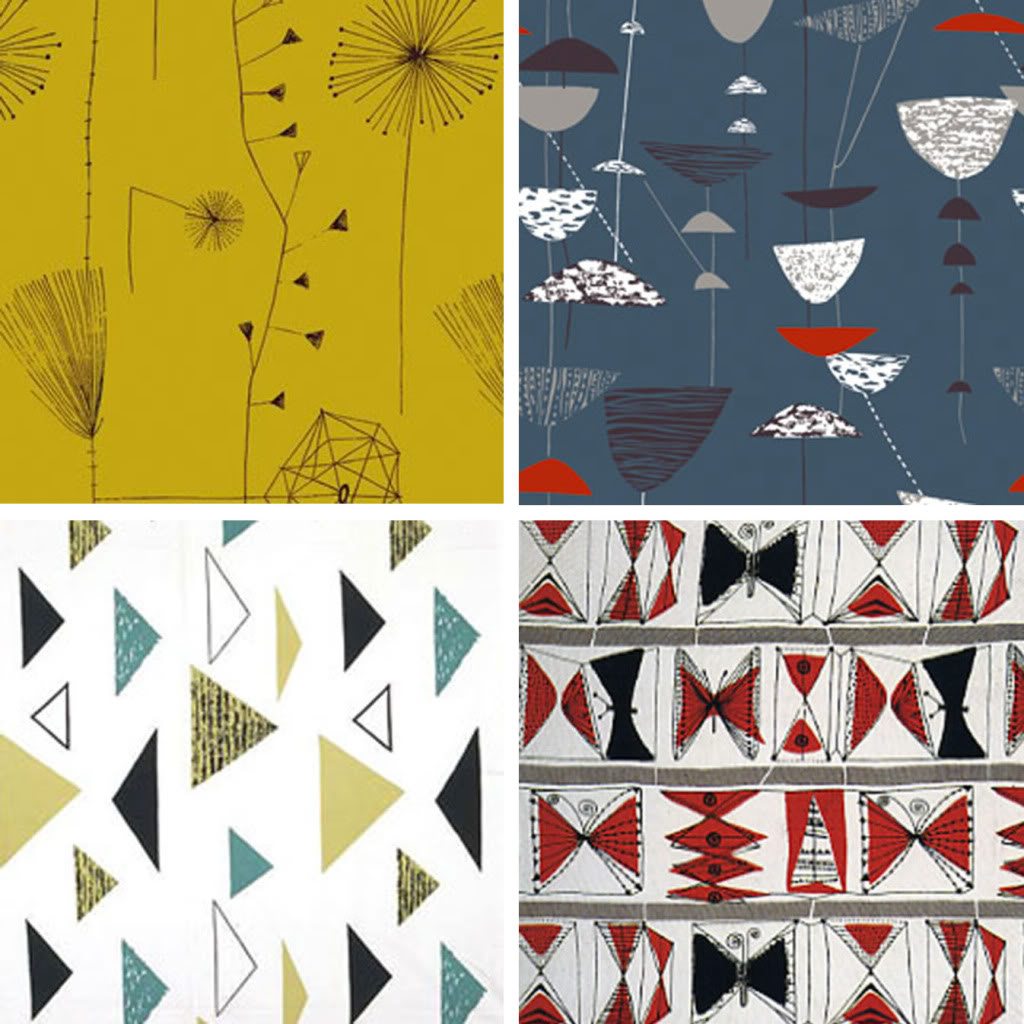 Day was greatly influenced by abstract painters like Kandinsky. Her early work took forms from nature and emphasized their structural elements to create vibrant, new designs. Later on, her patterns became more line-focused. The great thing about all her work was the vibrancy and sense of positivity that permeated the designs.
In addition, accessibility was incredibly important to Day. She liked the idea that if someone couldn't afford an abstract painting, they probably could buy linens with her designs on them. Her aesthetic was both groundbreaking and disruptive for interior design at its time, yet it was also imbued with a playful sensibility with broad appeal: It was innovative, but it was also easy to love and didn't alienate anyone.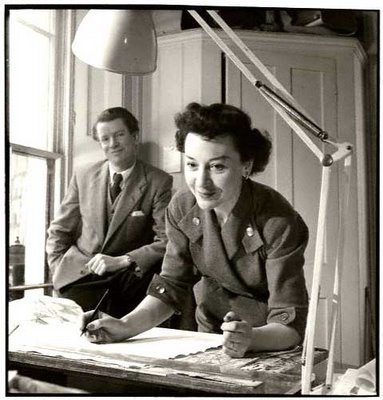 Lucienne's husband was Robin Day, the two have been likened to the British equivalent of Charles and Ray Eames. In contrast, the Days didn't work on projects together. However, her textiles and his furnishings paired together naturally. And they were both committed to producing affordable products.
Though some of her most well-known patterns were created more than 60 years ago, they have that rare quality found only in great design: They don't seem dated, they still feel relevant even so many years on.  If someone could explicitly articulate instructions for how masters like Day are able to harness that sense of timelessness, well, great design would be a lot easier to find.
A lot of times in writing about design, it's easy to fall back on proscriptive maxims. We either rely on time-tested "rules" or we reiterate trends that have ascended to cultural relevance through savvy marketing.
Day's work wasn't classic and manufacturers saw it as risky.  Its staying power rests in its authenticity, the way that it captured British post-war optimism. That positive spirit kindles a kind of visceral attraction: Optimism is something most people like to be around, that we want to relate to. In short, it makes us happy.
There are a lot of complex decisions that go into design, it's easy to get overwhelmed in the minute details. But sometimes it's good to step back and just give precedence to what is going to make us feel good and let that drive a decision.
Here are a few DLB selections that I think honor Day's affinity for playfulness and the natural world: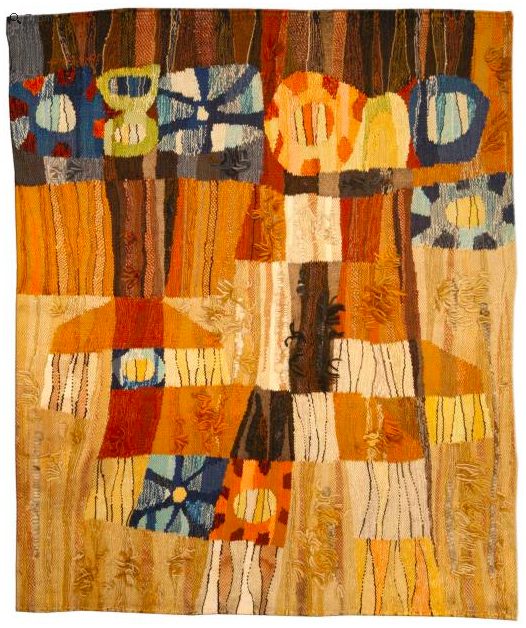 This Scandinavian folk-inspired carpet from the 1940's blends sprightly modernity with floral design.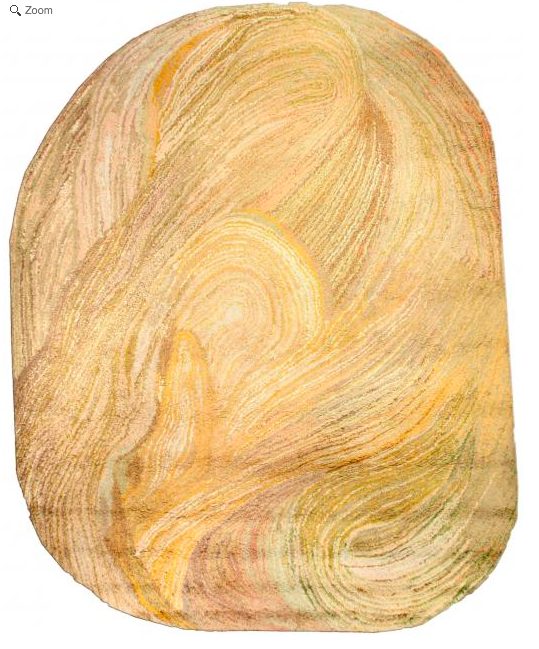 This 1950s, modernist, gold-and-ivory piece calls to mind a thumbprint or a fine piece of sanded wood – or maybe both.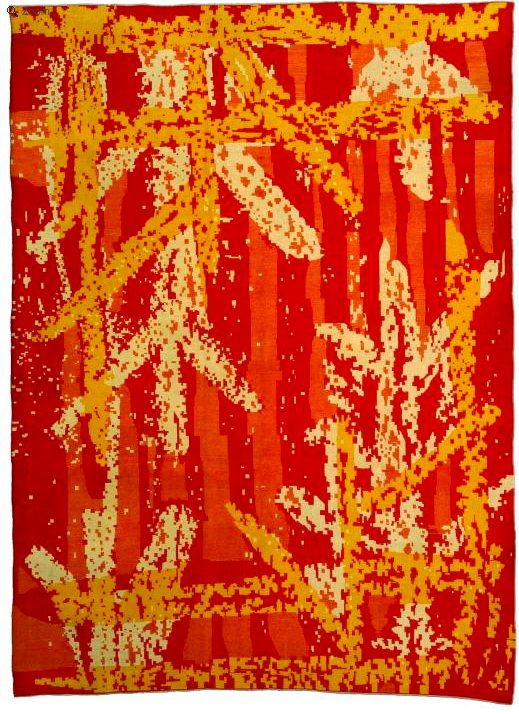 This French Art Deco rug actually precedes Day – it was crafted in the 1920s. The wonderful color saturation and big, bold leaf pattern make for a wonderful, warm, spirit-raising statement.
Take that, winter.