Modern rugs are among the most diverse and flexible families of rugs. Although the beauty and quality of antique rugs is beyond compare, modern designers prove time and time again that they are just as talented as the masters of old. The carpet market is full of masterfully designed modern rugs, tailored to the needs and tastes of the clientele.
To describe all types of Modern rugs would be a considerable feat, but here at Doris Leslie Blau we decided to show you our favorite types of Modern rugs and why we love them so much.
Although some would say that carpet's ultimate purpose is to decorate, there are some types which take this task far more seriously – well known and beloved decorative rugs. It is fairly easy to differentiate such piece from a regular carpet, as their patters are quite elaborate. Rich palettes in all colors imaginable make such a rug a spectacular sight indeed.
Area rugs are distinguished by their great size, which sometimes can be their greatest disadvantage, especially in small flats. What modern area rugs are most loved for is how easily they can change the entire interior. Because of their size, area rugs easily become the room's centerpiece, helping to ground decor in a particular style. Modern area rugs are usually used with two goals in mind – first is to unify a space by making it more put together and second is to define an individual space in a room, a haven of some sorts.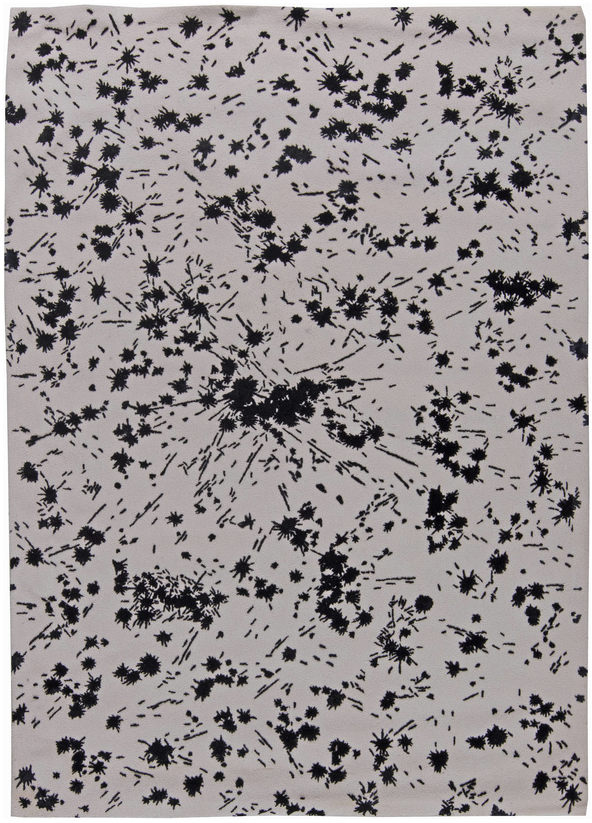 Modern Rugs from Marocco
Modern Moroccan rugs are a great addition to any household. In the past the patterns of Moroccan rugs were quite irregular, but nowadays they became more symmetrical and subdued. Although most popular are white and black rugs, you can just as easily find more colorful variations. Their soft pile makes them so comfortable you can sit or even nap on them! Despite what some might fear, modern Moroccan carpets are not only beautiful, but also a very practical choice. They don't wear down easy and cleaning them is not as time consuming as with some other kinds of carpets – perfect for those who prefer functional interiors over decorations.
You Can Customize Your Rug
There is nothing quite like a Custom rug. Not only is it created just for you, but the quality of such creation is beyond compare! Purchasing a Modern Custom rug is a great option for those, who want to have an original creation designed by and for them.
Modern rugs have a lot to offer for those who look for originality, quality and beauty. Their only disadvantage is that you have to wait a bit before turning them into over dyed rugs. Still, few types of carpets can compare to their aesthetic flexibility and great diversity. Modern rugs can be found anywhere – from Iranian villages to Chinese cities. . We encourage you to visit Doris Leslie Blau's NYC Gallery and our online shop and indulge in a luxurious carpet shopping experience. Browse through our wide selection of antique, vintage and modern rugs.