It's only the end of summer and the first color of 2020 has just been announced! A leading brand among paint manufacturers – Behr Paint – has just presented 'Back to Nature' – a beautiful extinguished green with yellow undertones— as its Color of the Year 2020. Apparently, the inspiration to create this shade was the lush vegetation of California. In what interiors will it look the best?
Cali Cool
Warm green will be great in Cali Cool arrangements, which are largely inspired by nature. Natural materials and an earth color palette are the perfect backdrop for 'Back To Nature'. Recently, this living room has become a hit on Instagram.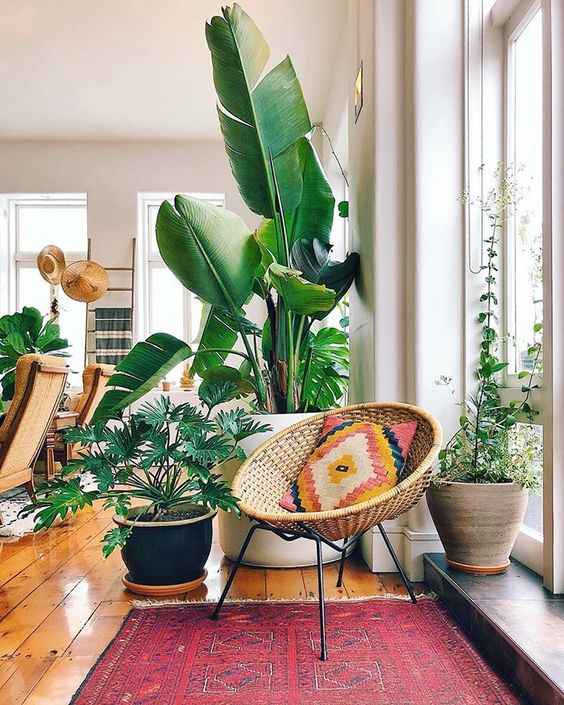 In the center there is a large, green sofa surrounded by potted plants. In combination with a wooden floor, white walls and several elements in the style of boho (Moroccan rug, wicker armchair), the decor becomes a coherent whole.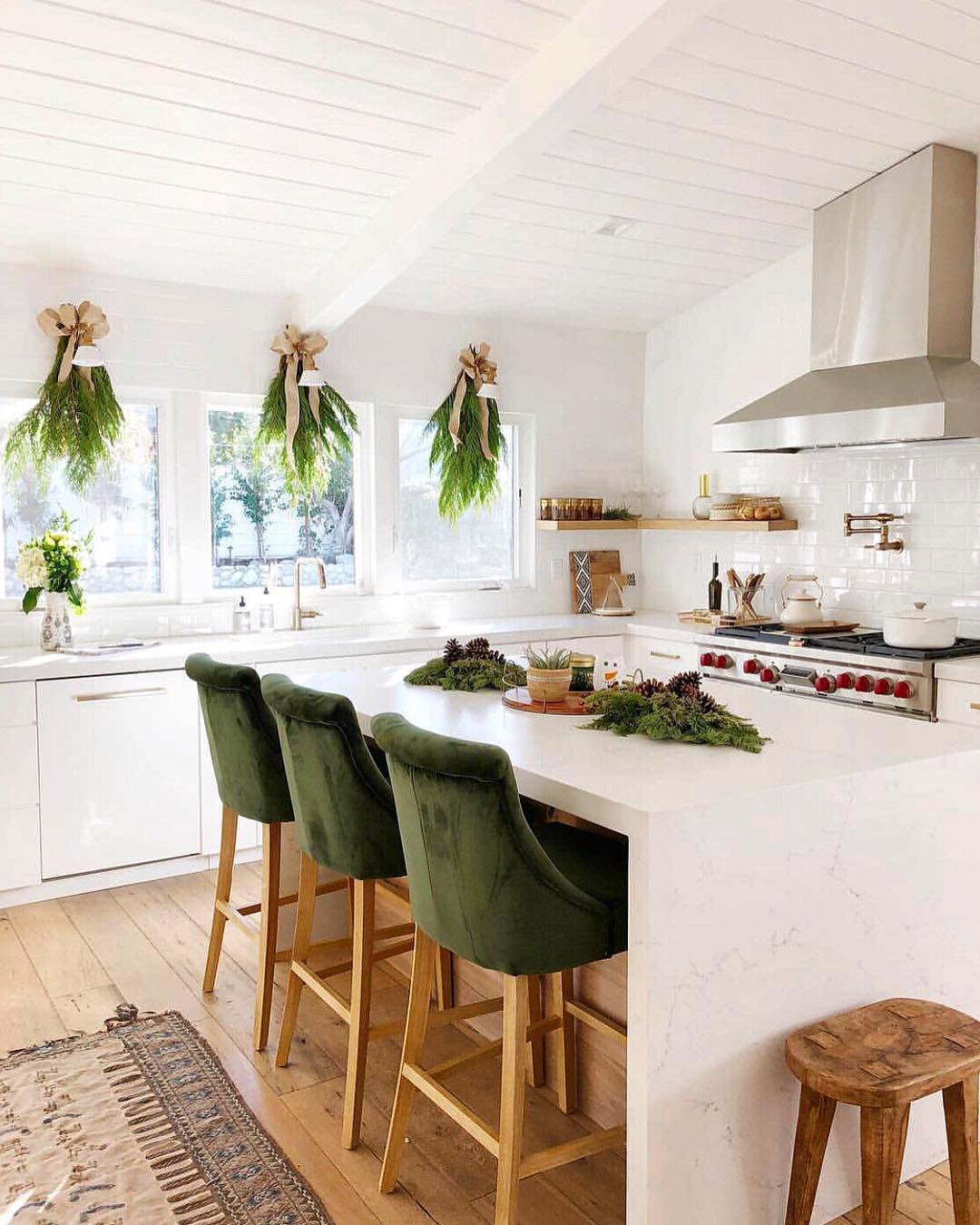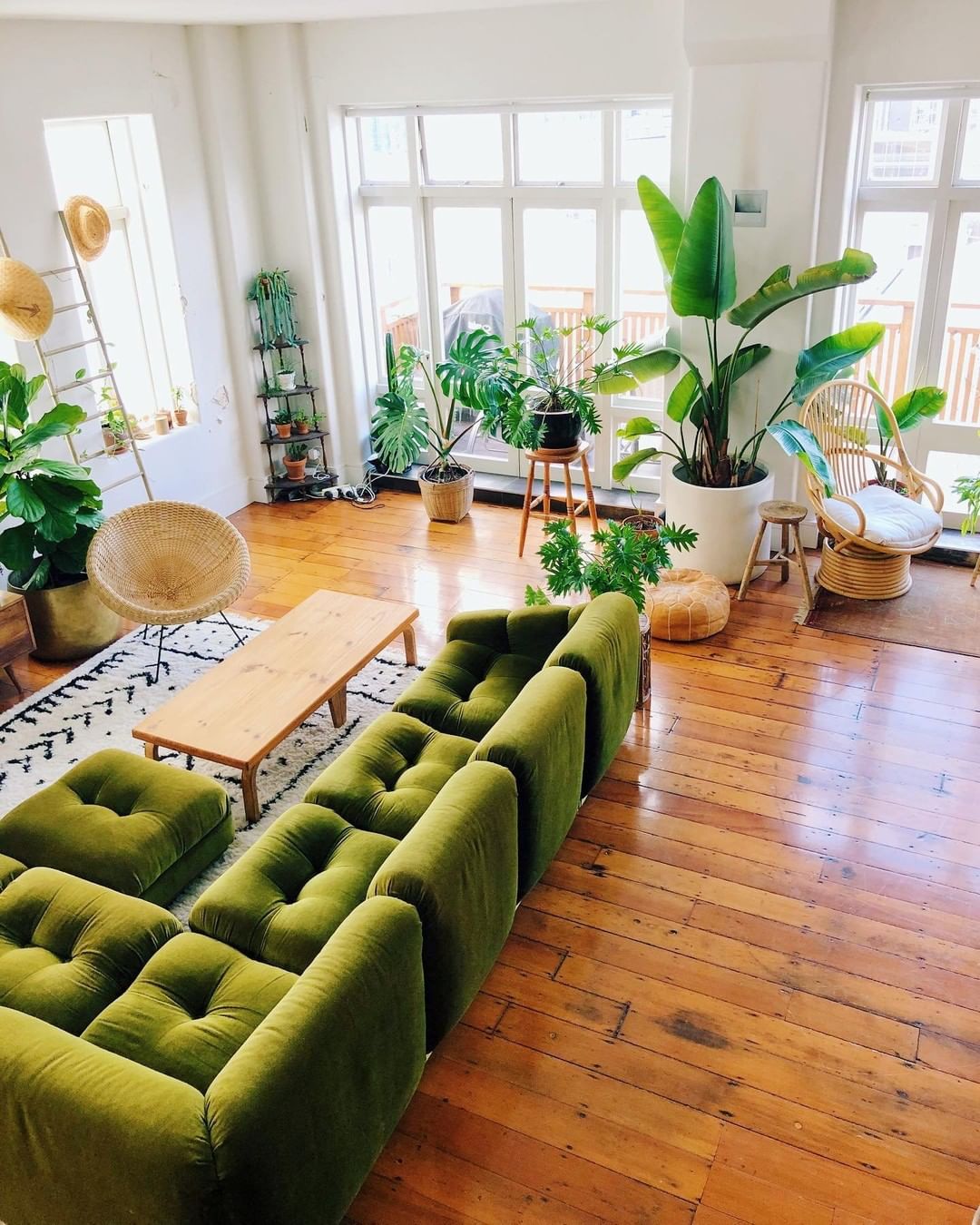 "This particular green is not too sharp, it's not too light, it's a perfect little sweet spot that I think resonates really well and translates really well into home," Erica Woelfel, vice president of color and creative services at Behr, tells MyDomaine. "It's a little bit warm, it's a little bit dusty, it's a great background, and it's a color you can layer with other greens like you see in nature."

@yummertime's

Vintage Deco Rug
Maximalist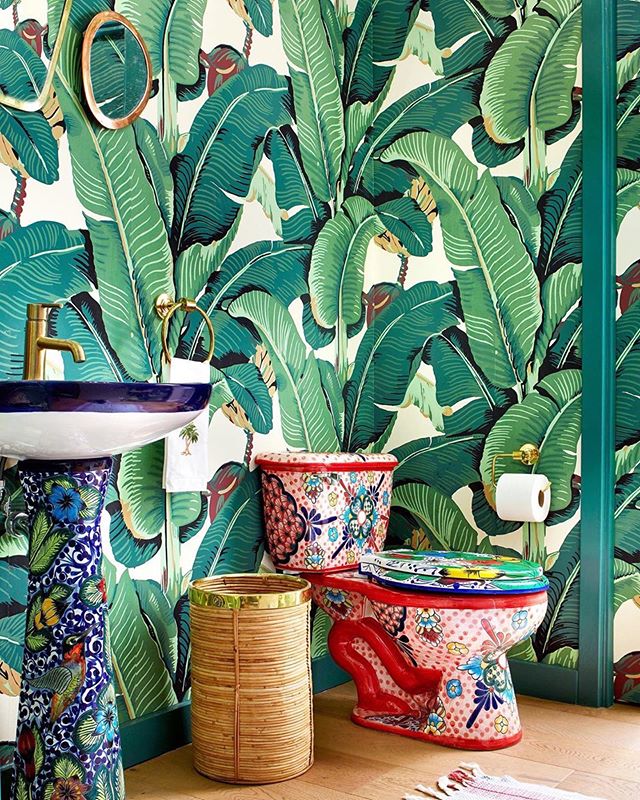 Maximalism is still the main trend of 2019, which – as everything indicates – is not going to leave us any soon. It is therefore a challenge to think of a more fashionable combination than Back to Nature and excess.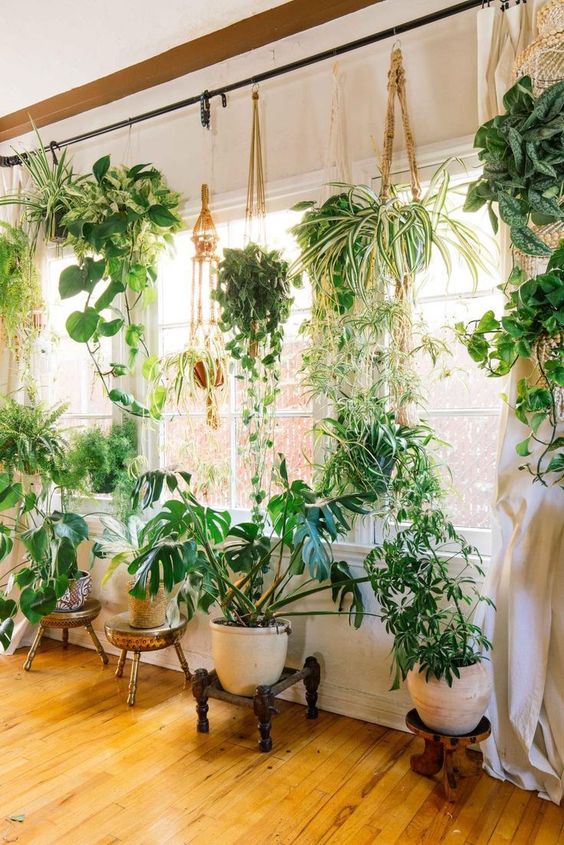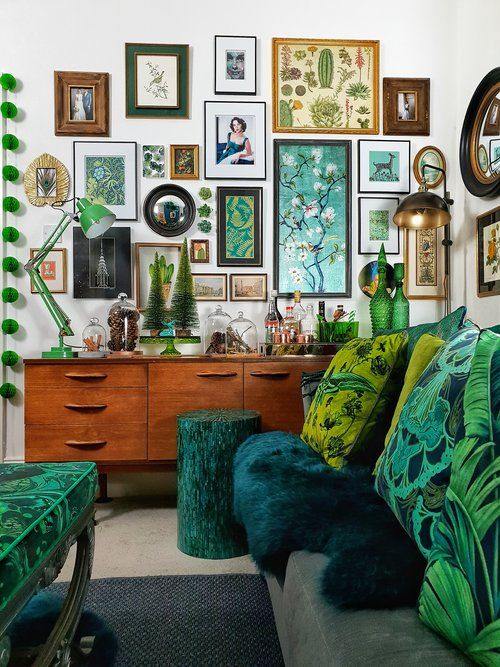 The shade of green will look dazzling in the form of patterned wallpaper (especially the one with bamboo leaves), statement tiles in the bathroom or kitchen, or as a picture on the wall as part of the wall gallery. Back To Nature is quite expressive but not overwhelming, which is why it can be easily incorporated into the trend of maximalist interior design.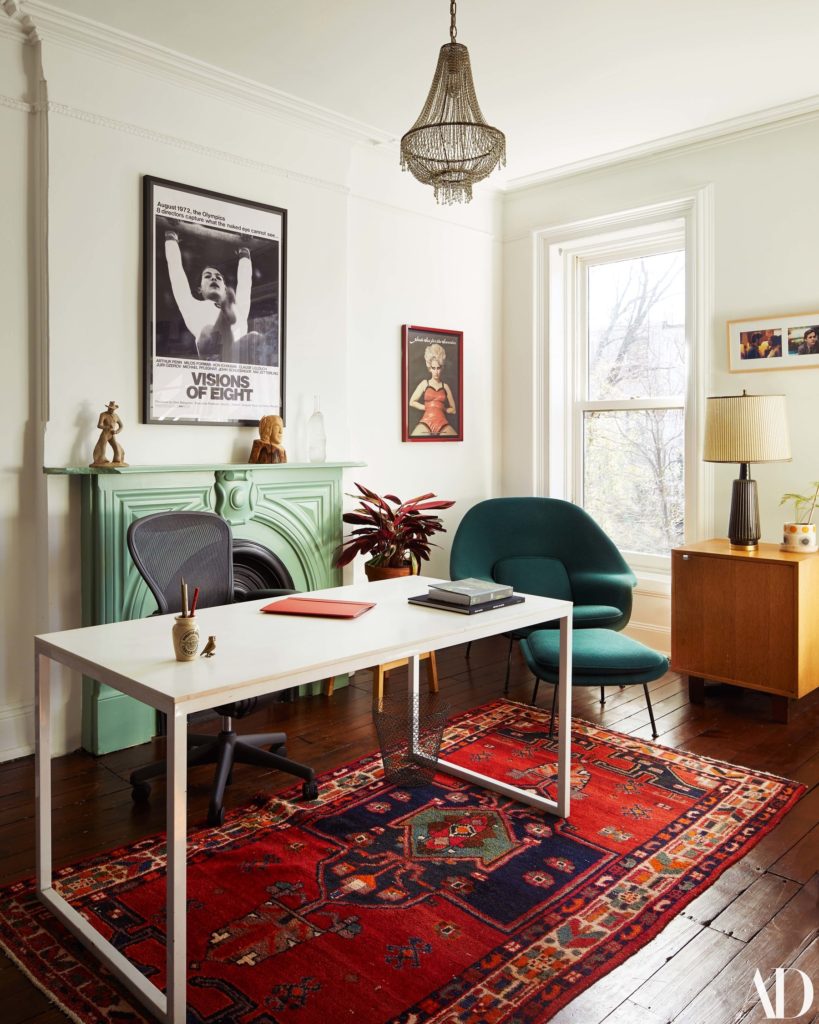 Oriental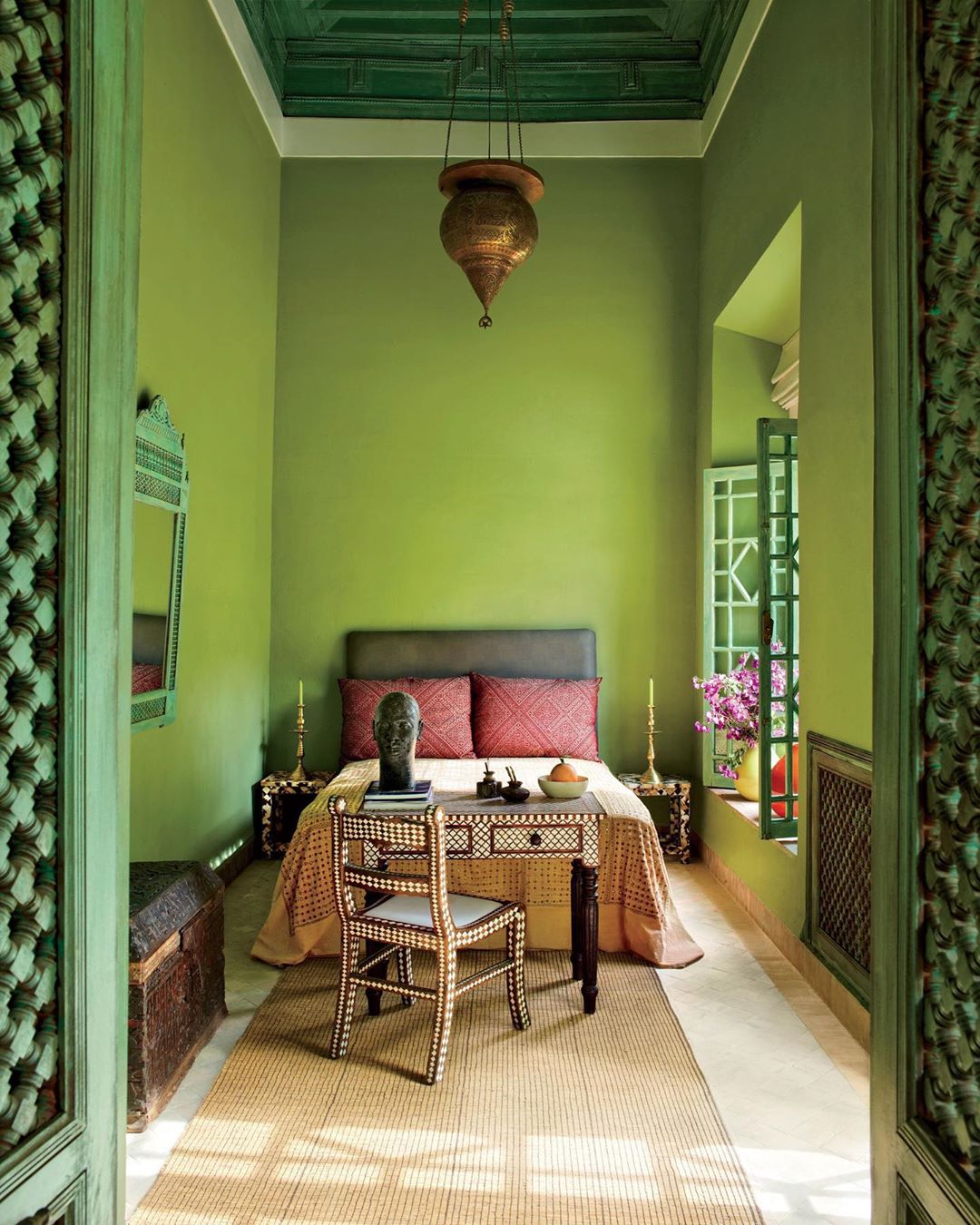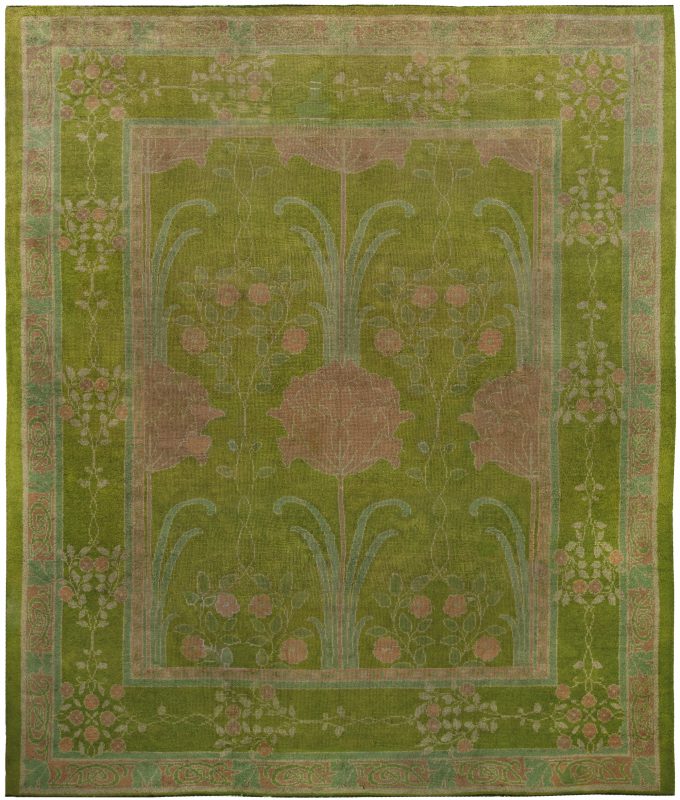 Back To Nature, with its note of lime, has such an exotic vibe that it will look extremely authentic in interiors inspired by the Orient. If you like such ambience, don't hesitate to give your walls some green treatment. As for additions, consider a few oriental patterns on textiles, an exotic sculpture or a copper lamp – they will be just perfect.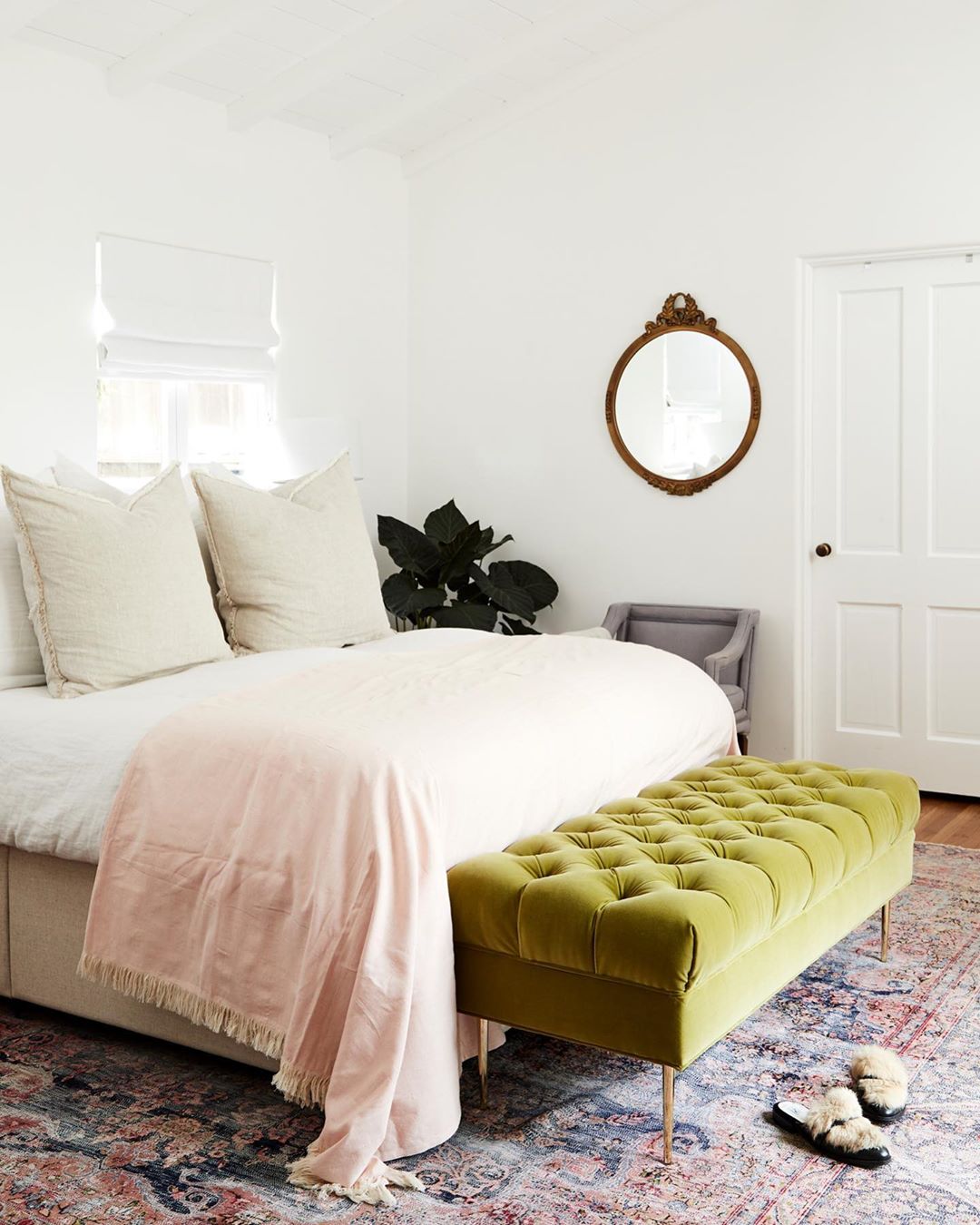 The intensity of greenery can be successfully balanced by natural beiges and browns. To create a contrast, you can add something earth-colored in the palette of muted orange, clay or brick.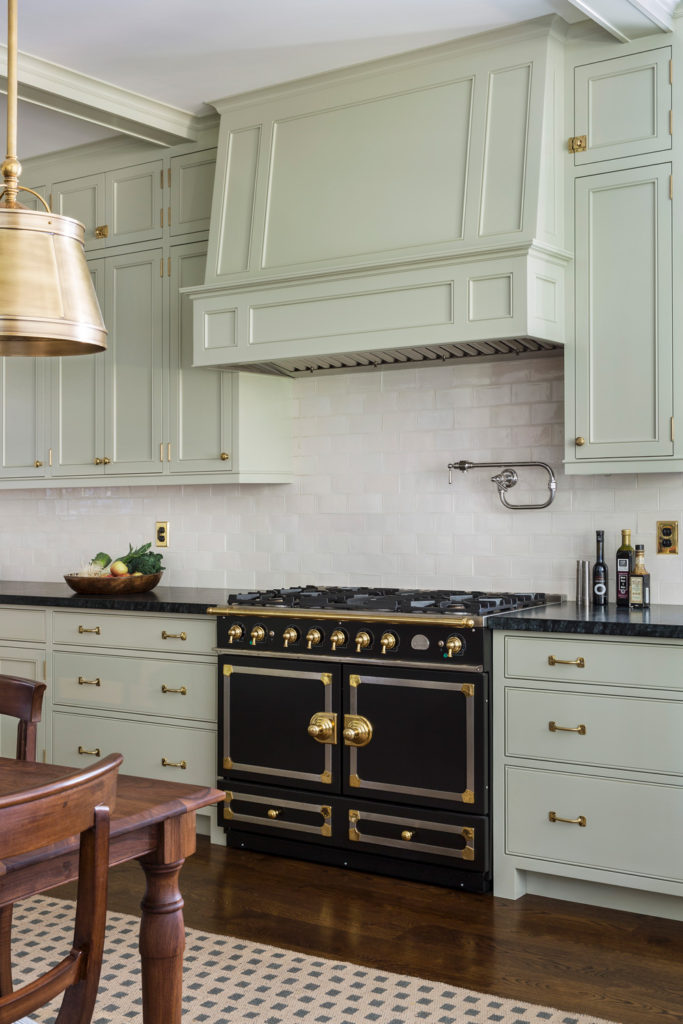 Loft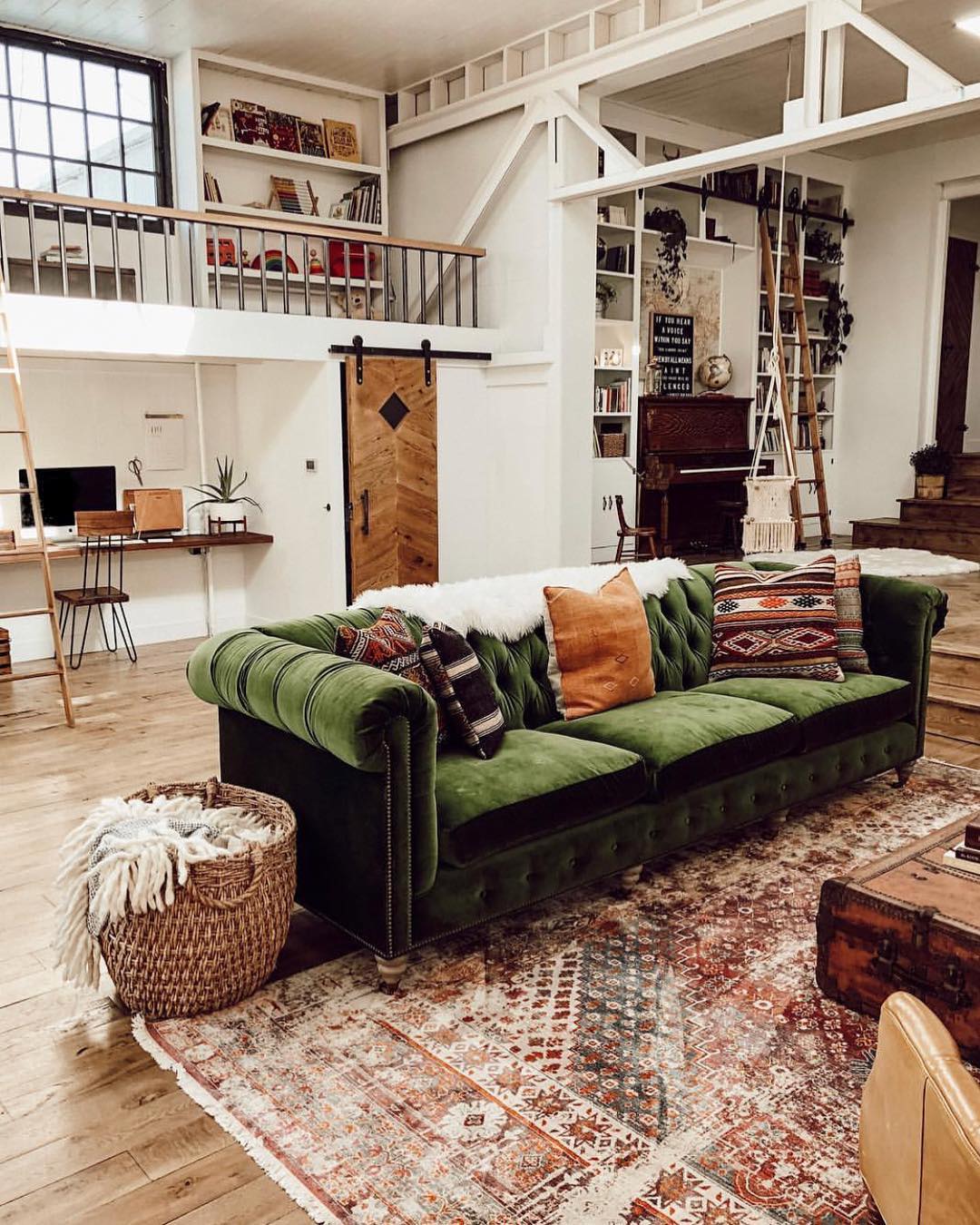 Loft interiors are associated with large, industrial apartments that are difficult to "domesticate." Also in such places, Behr's color will prove useful – it has the potential to warm up the place and throw in some character.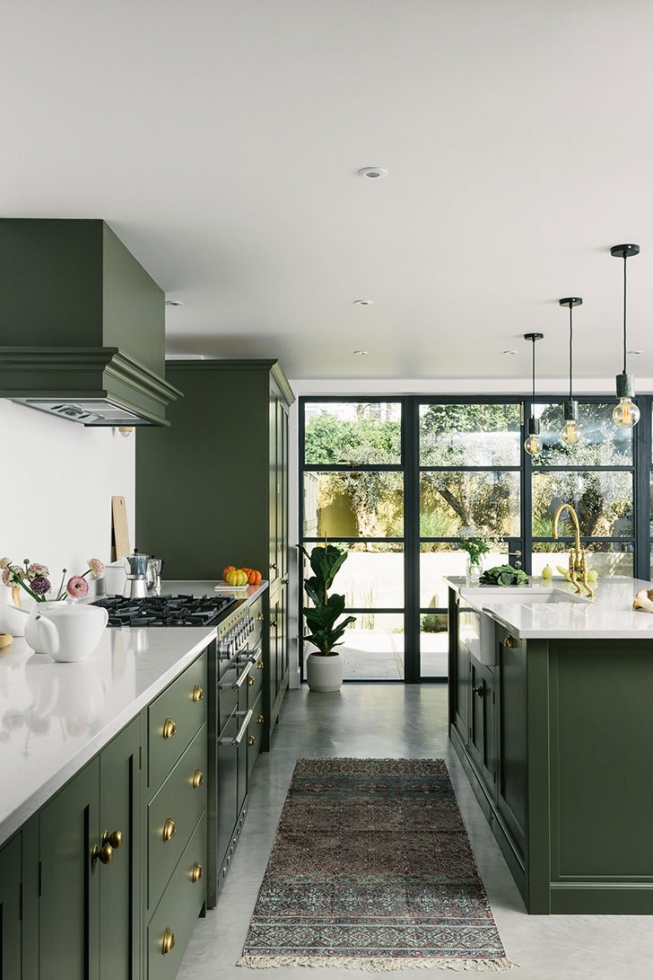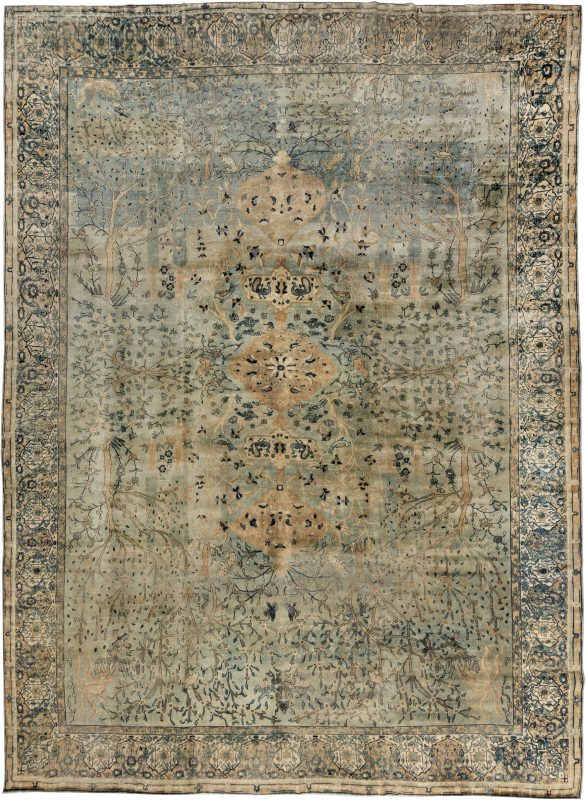 Regardless of whether the loft has wooden floors or concrete, regardless of whether the walls are white or brick, Back To Nature is a strong counterpoint that will focus attention and add clarity. Go with a sofa in this shade to visually demarcate the living room from the rest of the space.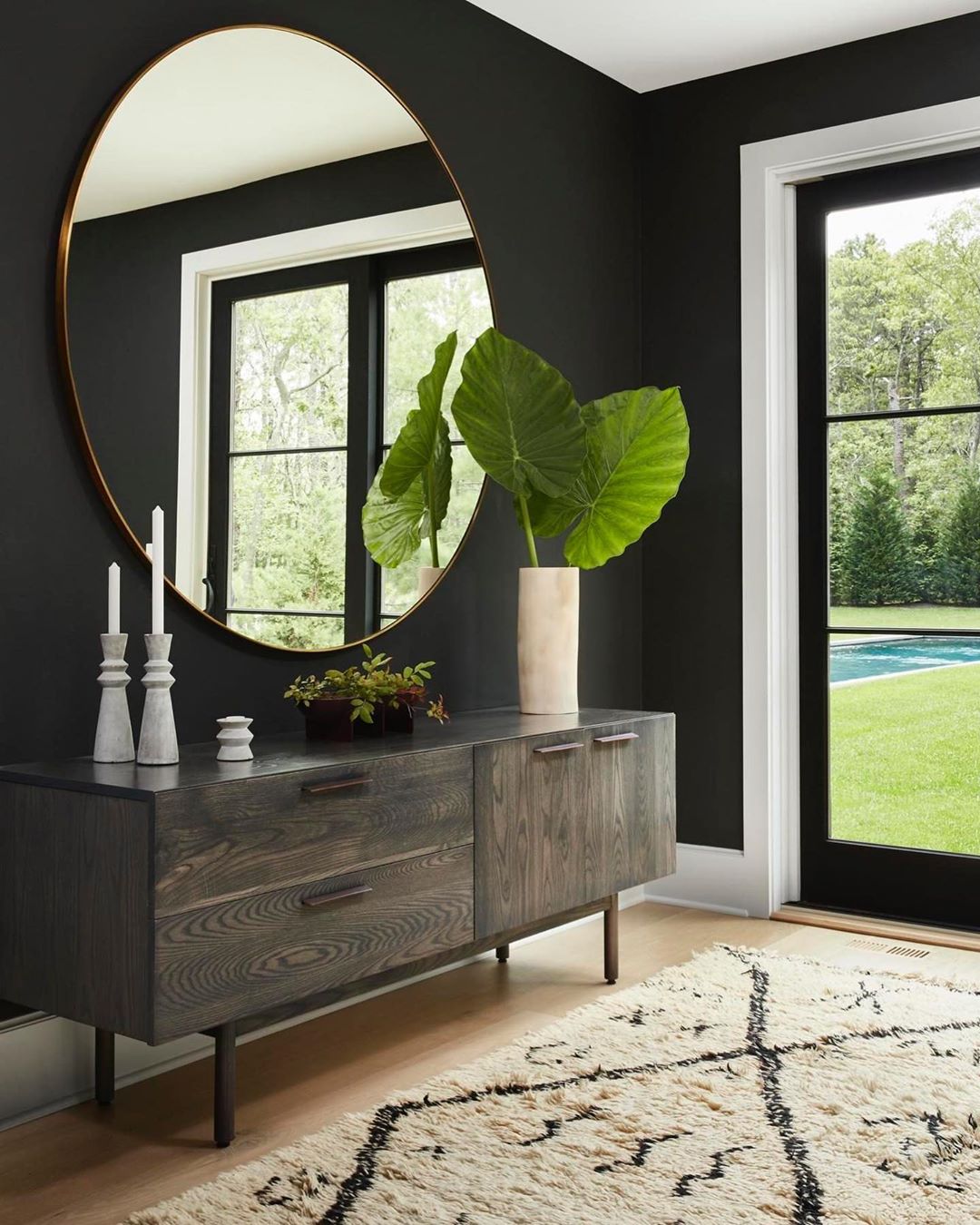 Glamour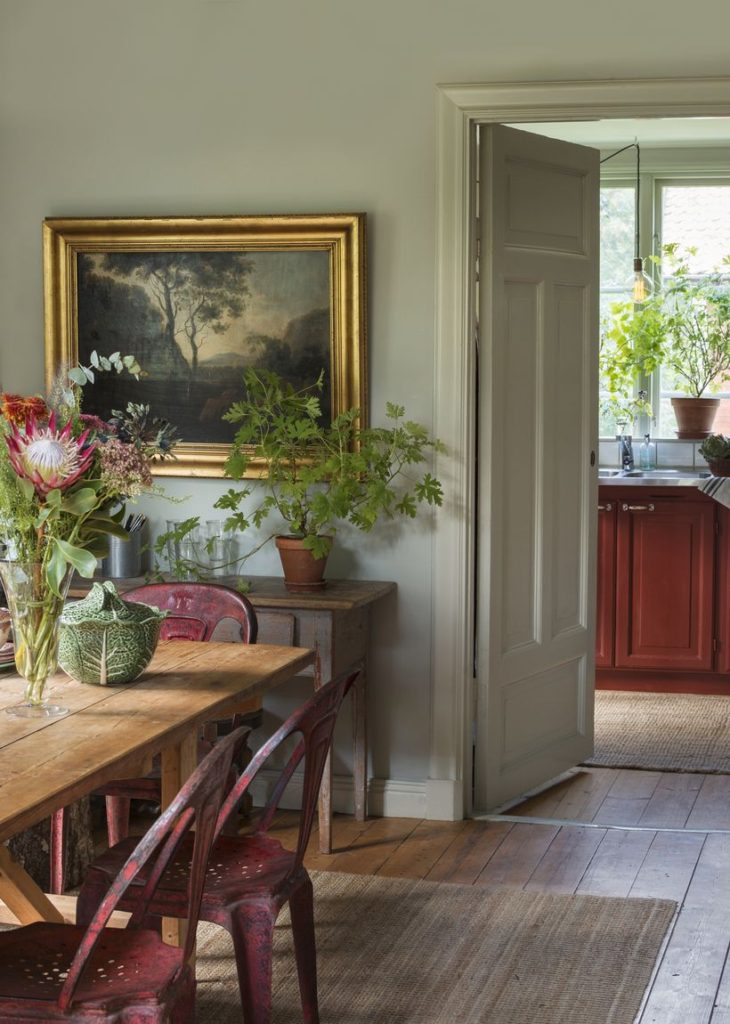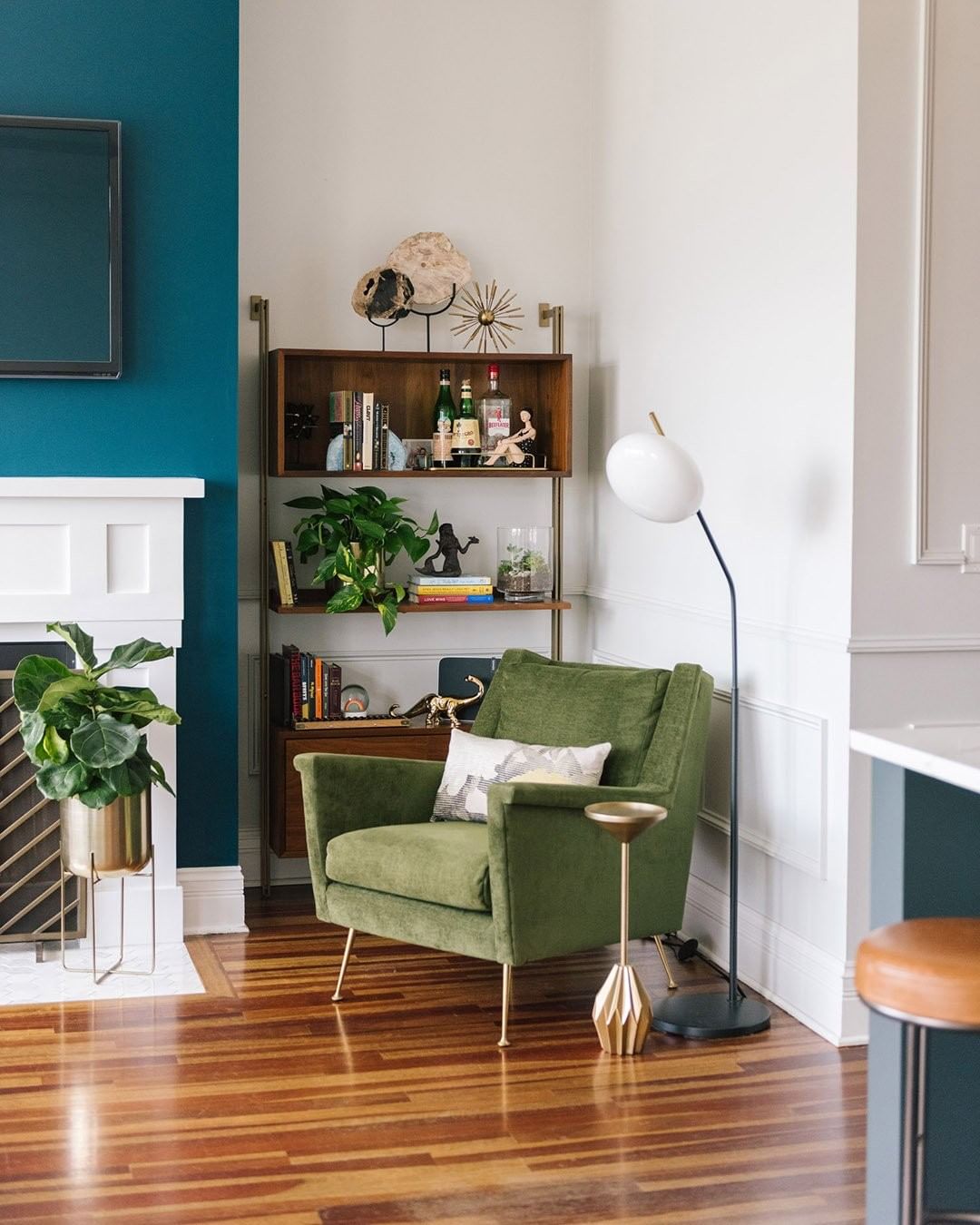 Yellow undertones in Back To Nature will wonderfully resonate with golden elements as well as materials with a noble appearance (such as velvet). For this reason, the glamor style, in which yellow green never fails, had to appear on our list. Tropical plants, a gilded bar cart, wallpaper on the wall and elegant accessories will be the perfect environment for the glamour version of Back to Nature.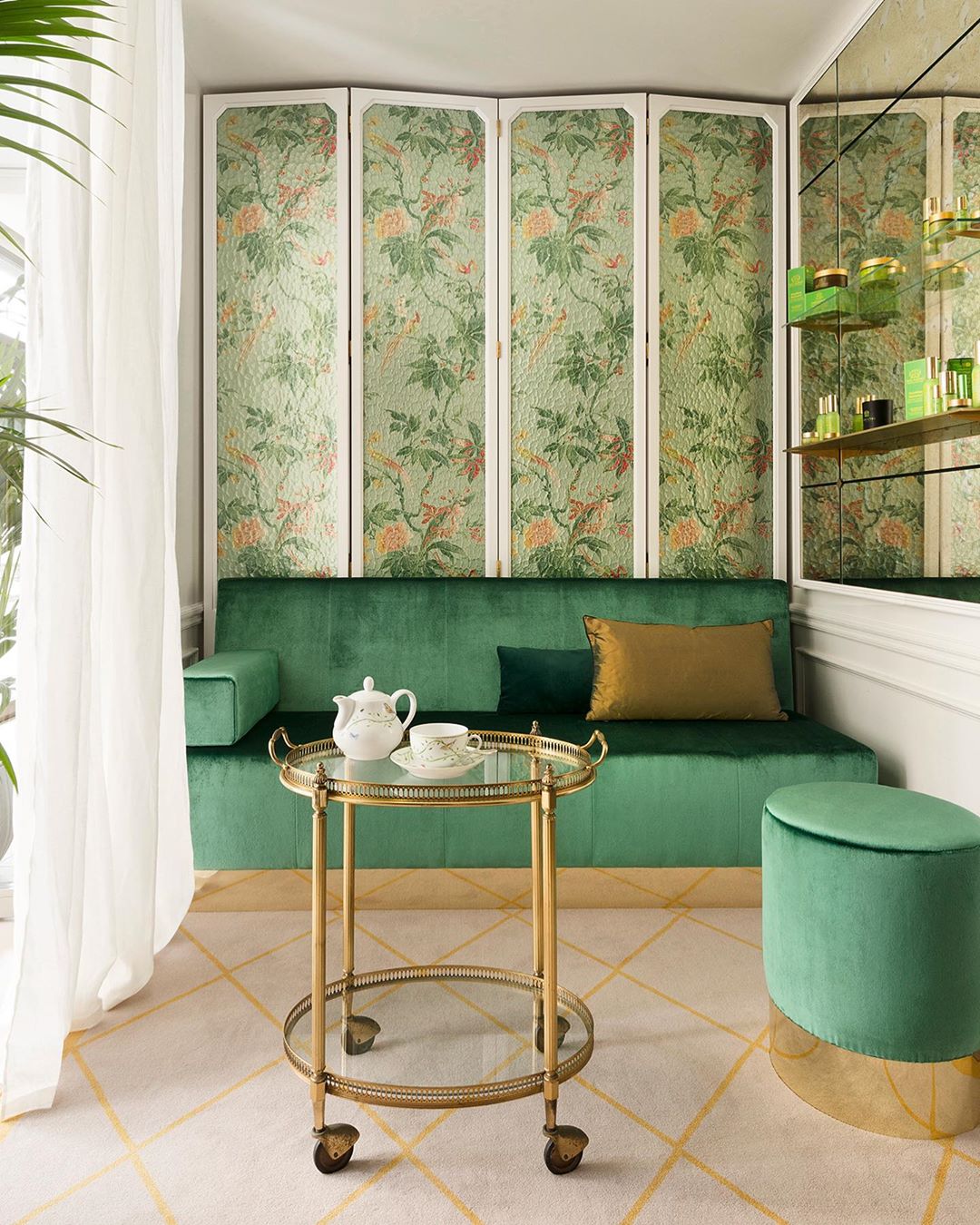 Doris Leslie Blau can help YOU FIND THE RIGHT PERSIAN CARPET OR ORIENTAL RUG. WE HAVE A LARGE SHOWROOM IN NEW YORK CITY PLUS ONLINE CATALOGS AND SUPPLEMENTARY INFORMATION. FOR HELP CHOOSING A PRODUCT FOR YOUR NEEDS, CONTACT US ONLINE OR CALL 212-586-5511.