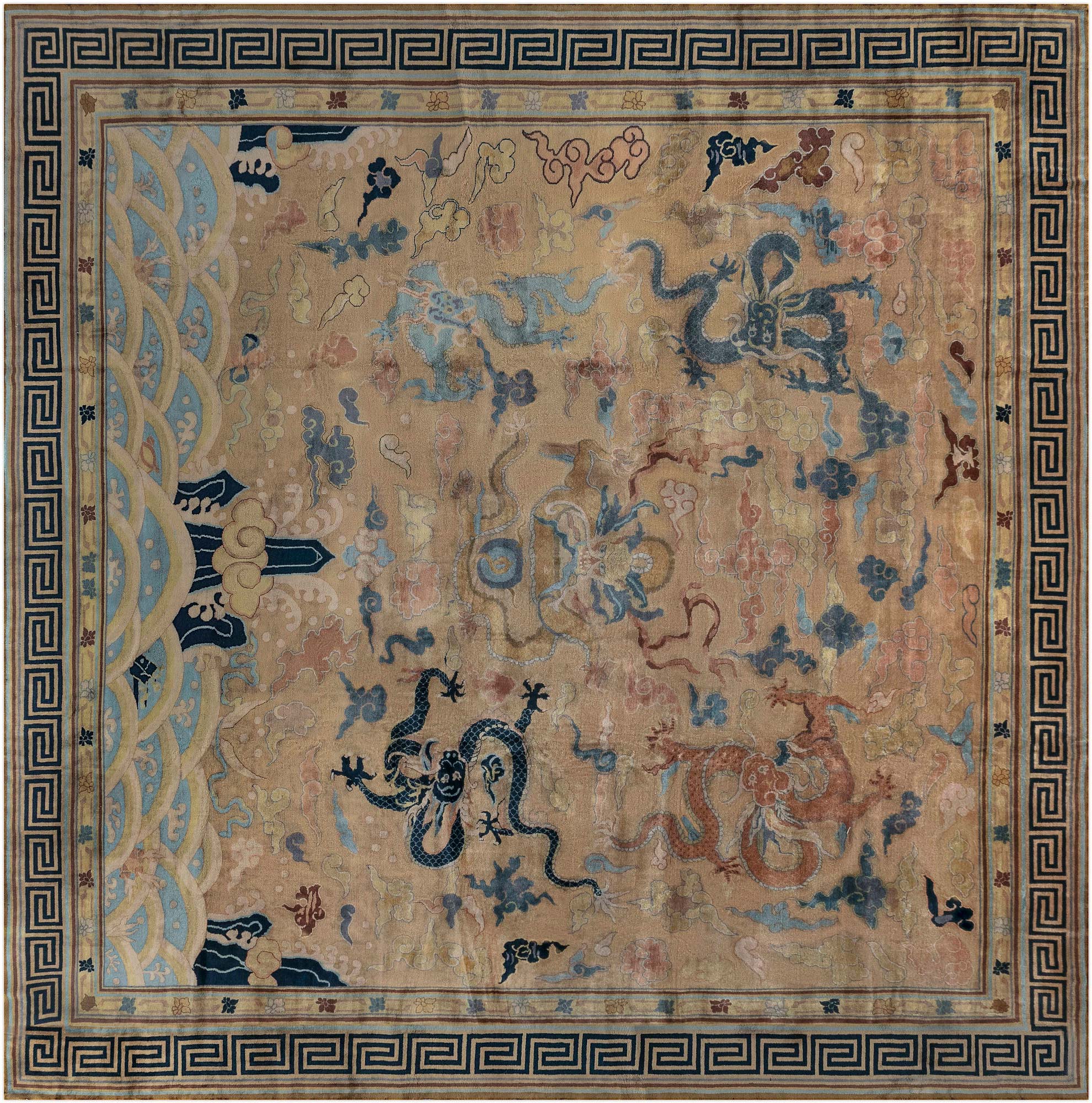 Are you a minimalist or a maximalist? Do you want to add a little spunk to your home and bring it to life? Undoubtedly, the pandemic has brought our spirits down, but it is time to bounce back and start adding color and fun to our lives. A great way to do so is by incorporating a timeless, colorful vintage Chinese rug into your home décor. It will instantaneously bring any room to life.
Here are our suggestions on how to add classic Chinese rugs to your home décor.
1. Go Contemporary with a Vintage Twist
Modern rooms do not require modern rugs, quite the contrary. You can balance a very modern room by adding a vintage traditional Chinese rug to give it class and warmth. It's not an office, it's a home. This stunning hand-knotted Chinese rug in shades of blue and beige is a valuable collectible worth adding to your home.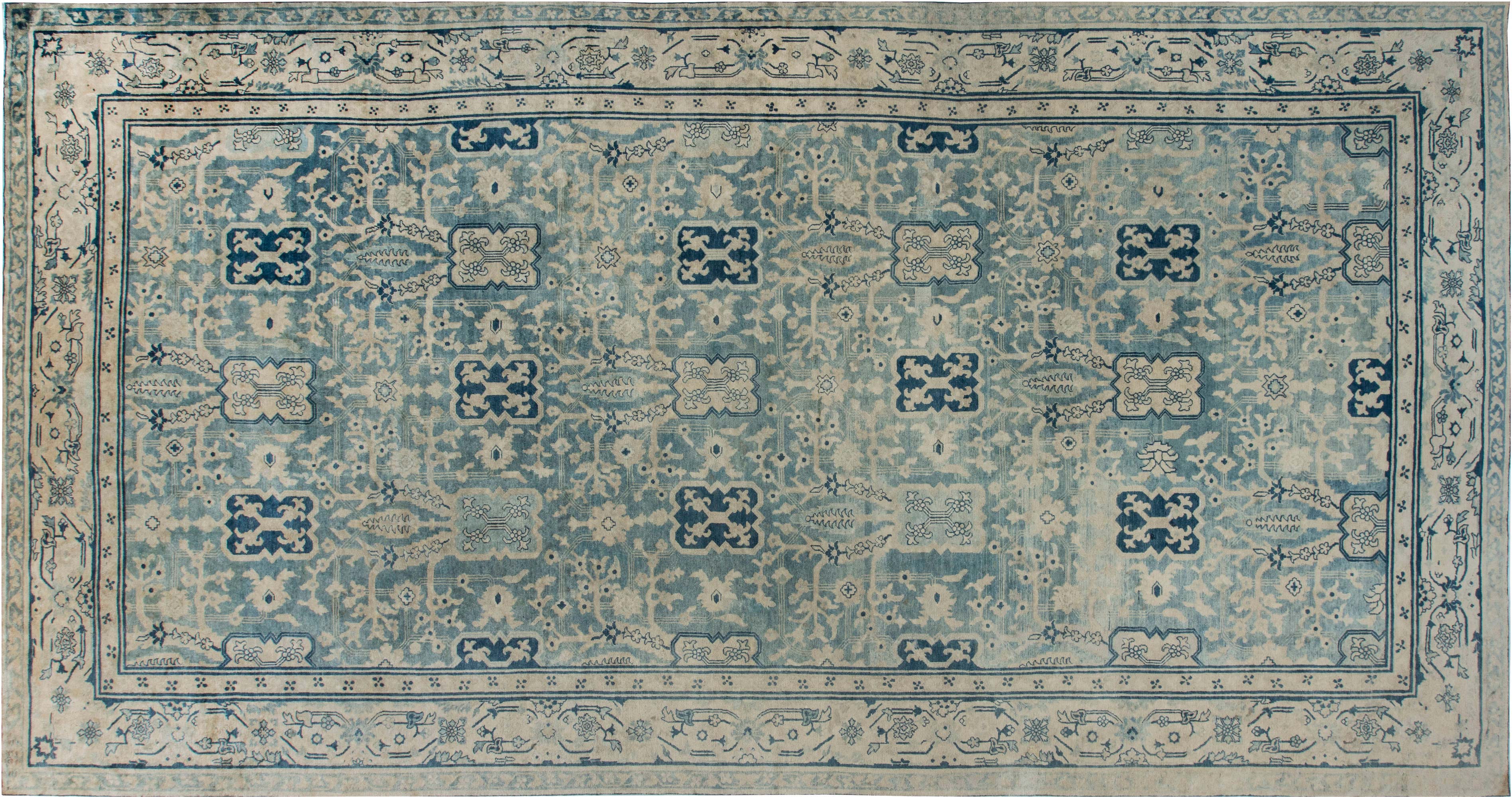 2. Place a Chinese Rug Under Your Dining Room Table
Place a large size Chinese rug in warm colors under your dining room table to invite the flavors of the Orient to your dinner party. Perhaps a saffron and turmeric colored rug such as the vintage Chinese Deco?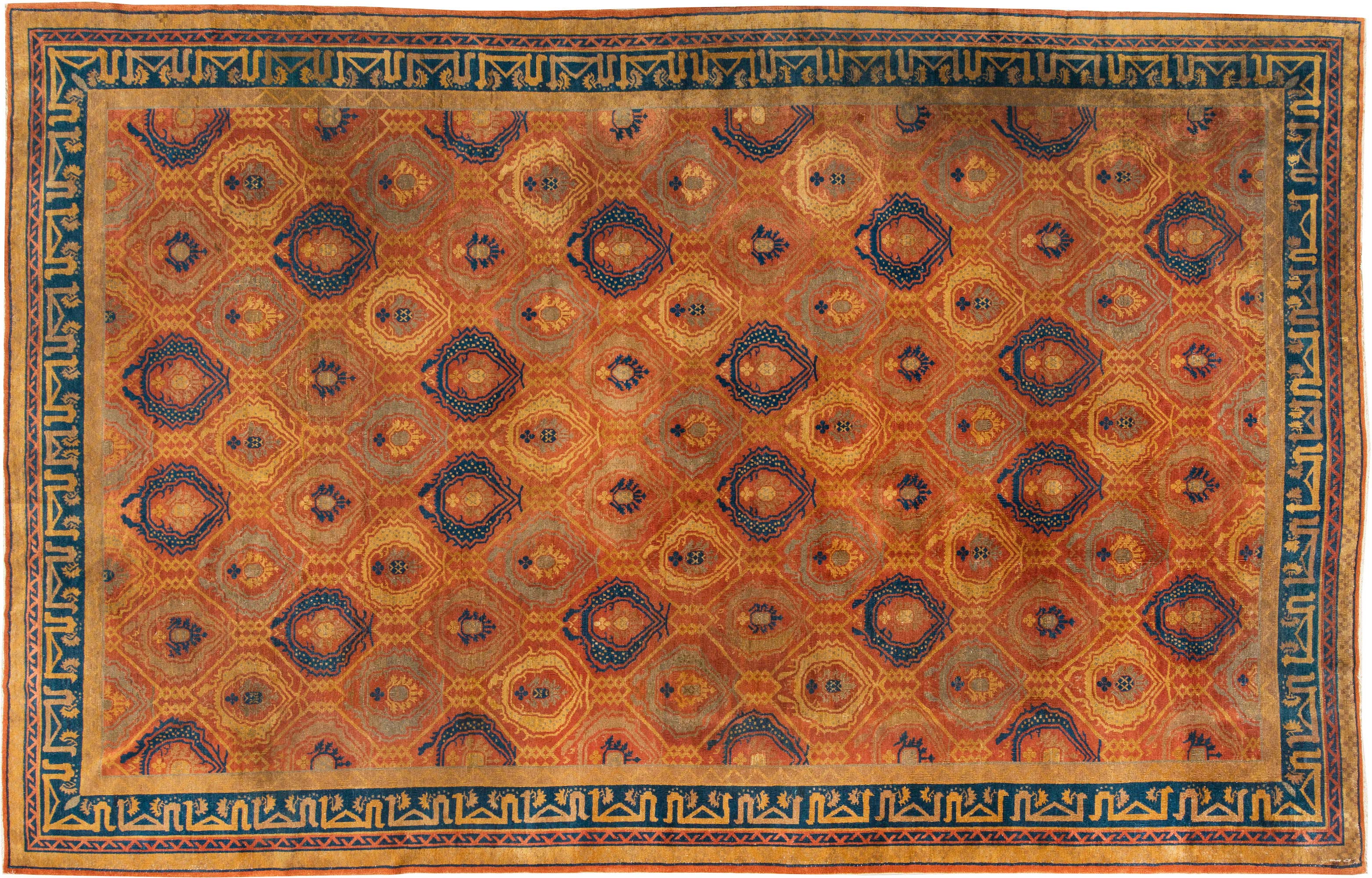 3. A Fine Antique Chinese Rug is an Art Form, Display It Creatively
To stand out from the crowd, we invite you to hang a traditional, classic Chinese rug onto the wall. It will definitely be a conversation piece, and it will prove that you are a well-traveled person with great taste in antiques. This hand-knotted silk rug with a dragon flying in the clouds is a fantastic option and a conversation starter for sure.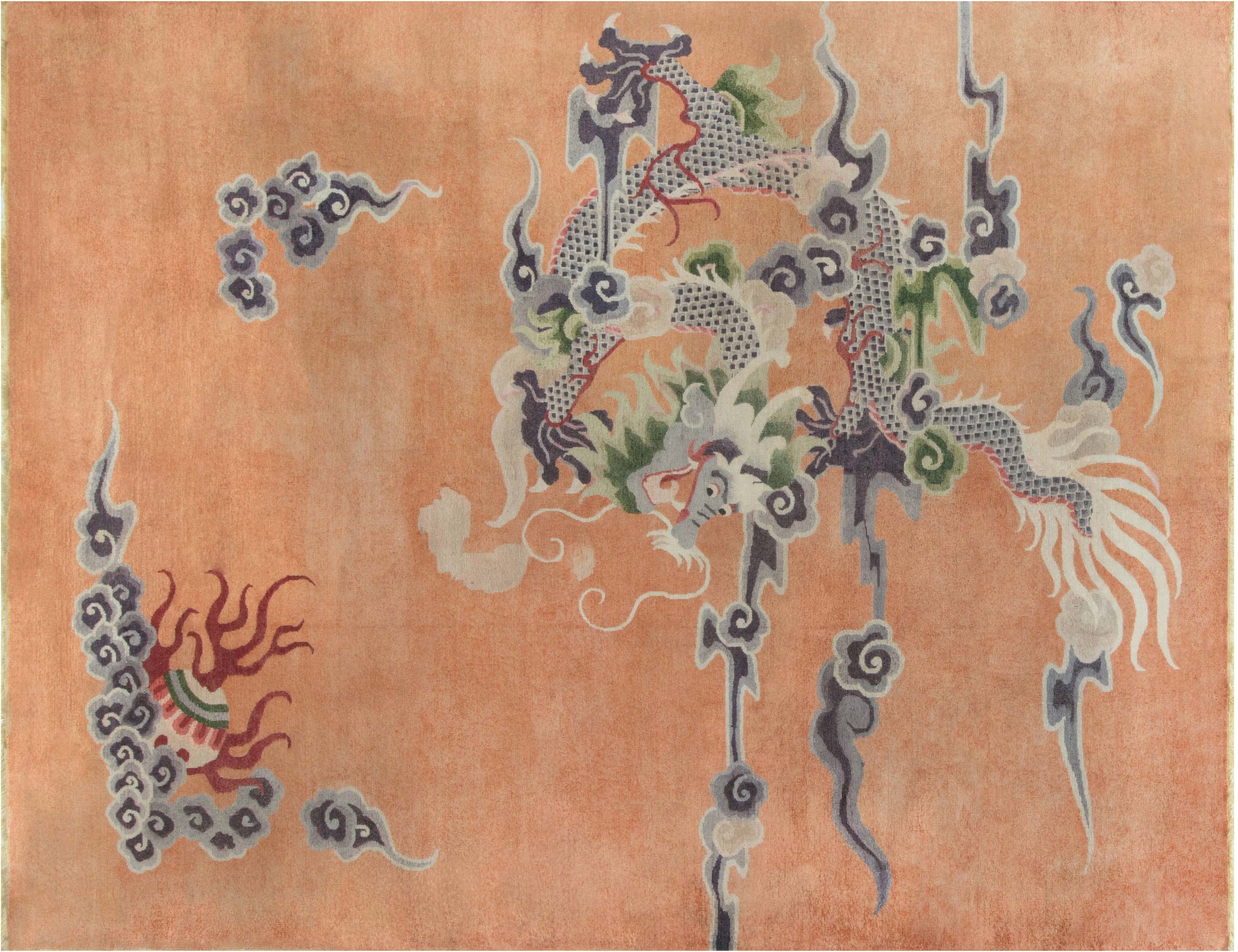 4. Use a Chinese Rug in Your Entrance Hallway
By placing a vintage Chinese rug with whimsical design in your hallway, you instantly create a welcoming atmosphere. Your home will feel warm and friendly to any visitor. For this, you can select a smaller size rug, as a welcoming entrance accent. This small rug with floral design in contrasting blue and cream is timeless and would suit both classic and modern interiors.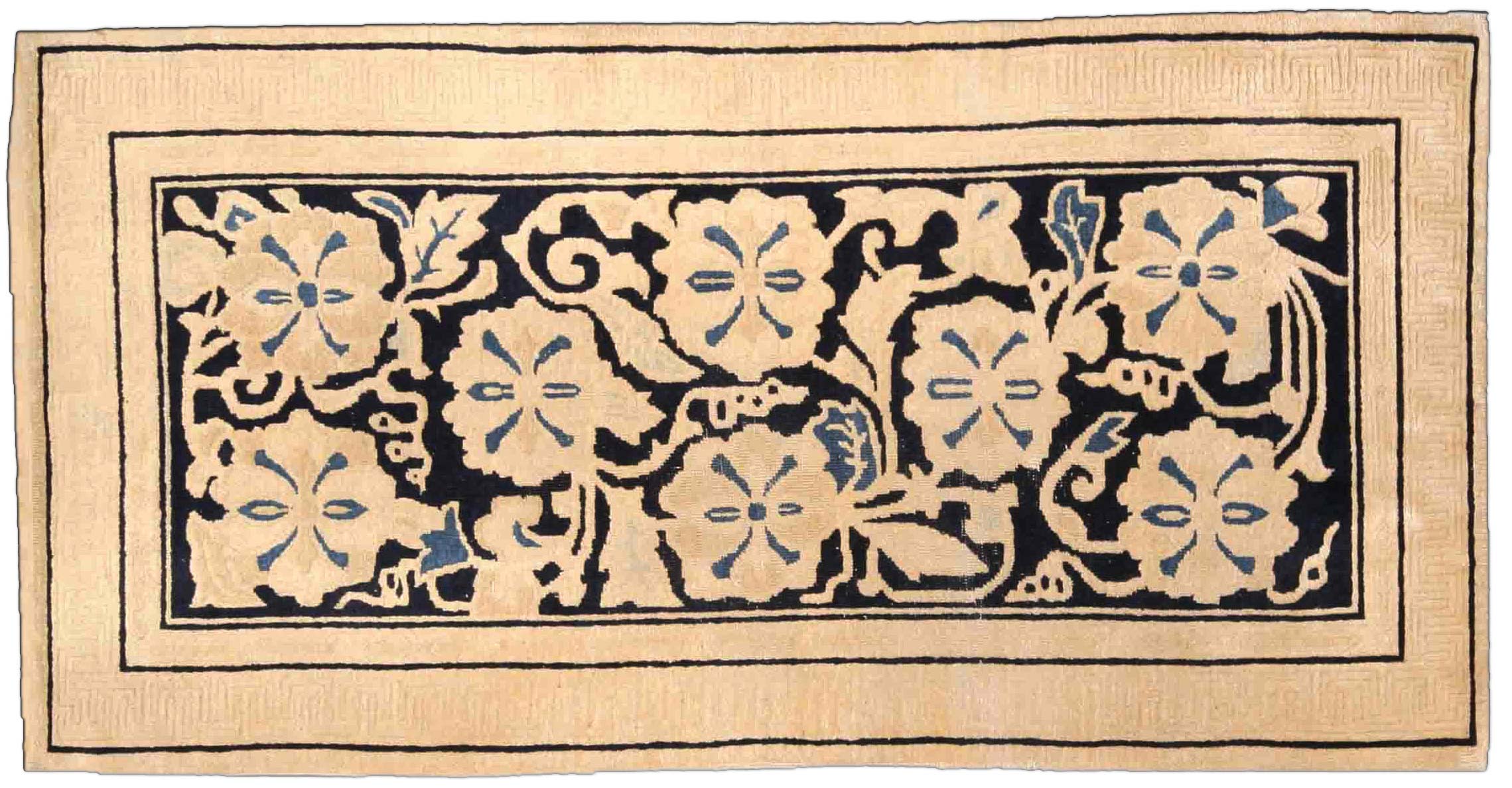 5. Lay a Chinese Rug on Your Bedroom Floor
A bedroom is a place you relax in. After a long, hectic day, you crave for your bed and a quiet space. Lay a soft Chinese rug in pastel and neutral hues on your bedroom floor to create a calming environment. This sophisticated floral antique Chinese rug is a fine option.