Spring & Summer are practically around the corner and with all the fun that accompanies the warmer weather, how about having some fun with interior design? These are seasons for new vibes, novel thoughts, and good energy. So, why not bring this energy into your home? Here are some sizzling spring/summer interior design ideas.
1. Maximize Your Relaxation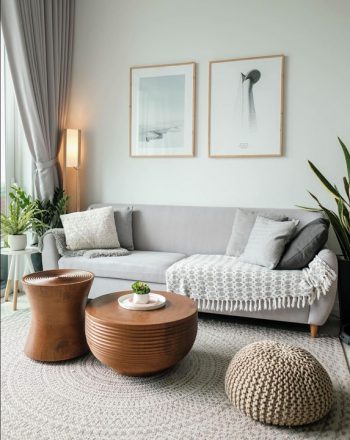 We naturally seek interiors that make us feel relaxed. We achieve this by utilizing tones and materials that are calming and grounded in nature. Imagine a space surrounded in shades of warm whites and beige; integrate the look with an unmistakable sound in dark and dim, alongside natural materials like warm wood, smooth stone, ceramic, and glass.
Think quiet, cool, and mess free. Sun, verdant plants, and natural air not only keep us sound but also cause us to feel more joyful and more hopeful. We love the consistent progression of the indoor-outside way of life; this should be possible by keeping windows open and vaporous, and expanding the living space.
At Doris Leslie Blau, our beautiful and antique rugs blend with the modern interior design. We've taken inspiration from natural forms of nature to welcome calm and establishing a multi sensory experience.
Here are some rugs that we believe can connect you more to nature and create a better energy within your home.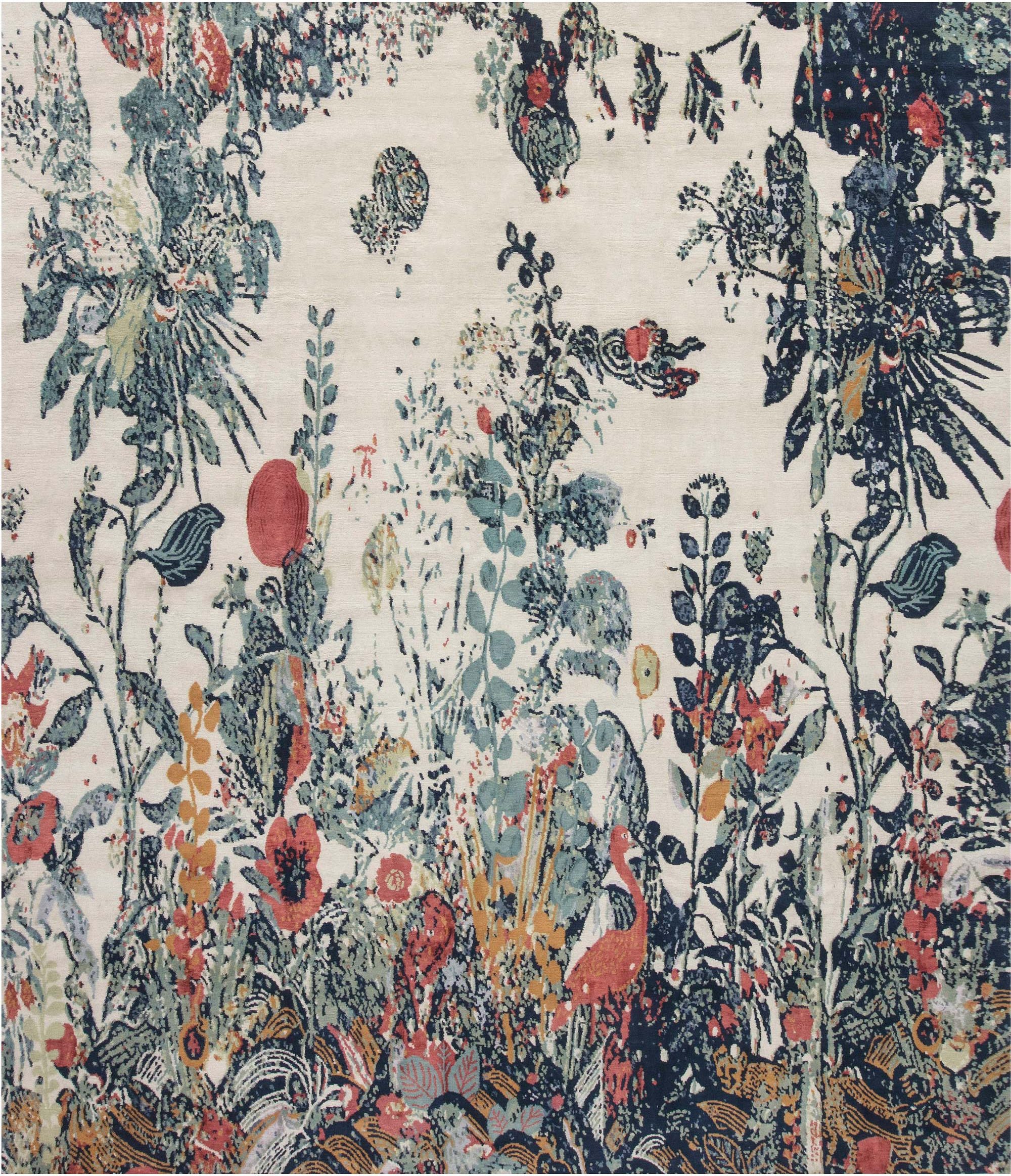 Contemporary Efflorescence Green and White Silk and Cotton Rug N11762
This contemporary rug we can see a meadow of almost like-like flowers that climb towards the sky and warmth of the sun. Delicate shades of blue mix freely with reds, greens, oranges and blacks in a stunning display of love for nature and life itself.

This contemporary rug is a borderless beauty with a balanced floral pattern. It emulates a water sketch on chalk paper with its smooth and lively design. This association is further enhanced by the color palette of greys against the off-white background. This rug is the perfect piece to bring an element of awakening into any space.
2. Simplicity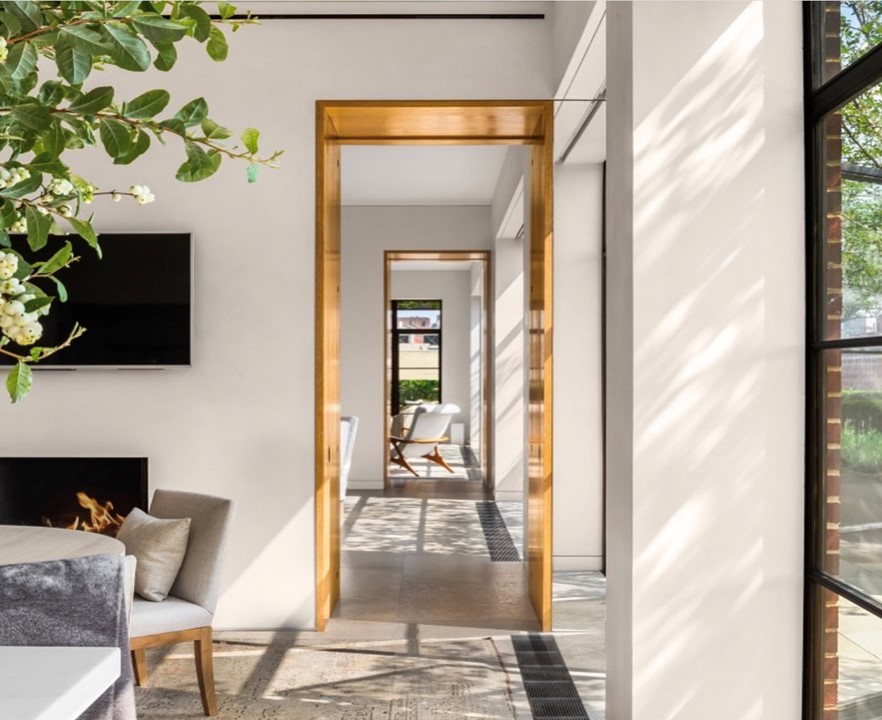 Imagine a main room opens up to a gallery to allow in the natural air for early morning yoga. A characteristic live edge bed grounds the room. We love heaps of greenery and acquiring the outside. Bold, fresh, blue grass-cloth behind the bed is both sensational and textural.
3. White, White, White
White will always be a clean and crisp way to lighten up a space. White on white is a surprising recommendation for this season, however, looking closely into interior design trends of late you'll notice how freeing and luxurious a room becomes. Highlighting these rooms with dark woods and cooler tones also blend into the space and keep the eye moving around the room. Some of you may be hesitant towards lighter tones but we would highly encourage you to reconsider! The elegance and classic look is well worth taking a risk on hypothetical spill you're worried about. White on white proves time and time again that it's a classic staple. It will bring a sense of lavish freedom to any home.
4. Pops of Colors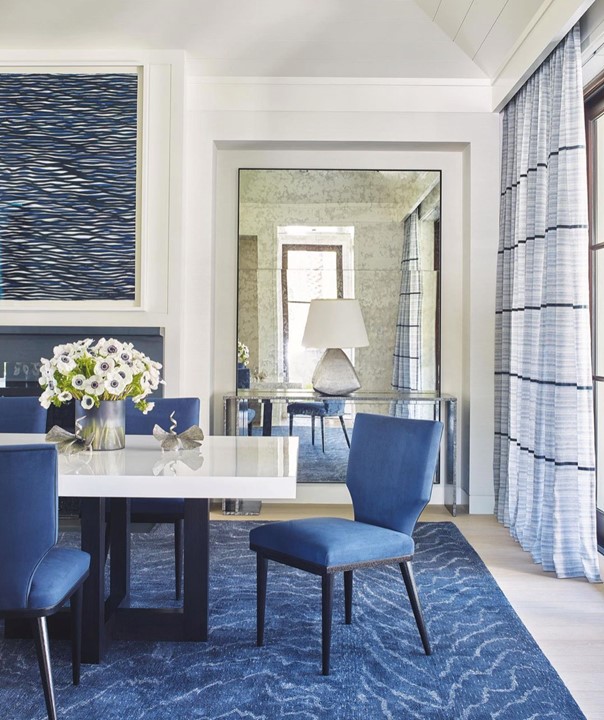 Pops of colors are well-known interior design patterns that you can do for yourself when developing your own interior. Blending and matching surfaces with striking patterns that will pull everything into one cohesive masterpiece! We're thinking of hues of rich blues, golden yellows and sunset oranges this summer. Just make sure when you're introducing bright colors that you don't over saturate the room. Our rug designs can give you that fresh zest of color that you're looking to enhance your space.
Here's a list of examples you must try out for yourself for exploration to brighten up your home.

What immediately catches attention is the striking yellow shade in which the Tulu rug is executed. Such a color punch will be an excellent way to enliven and jazz up any kind of contemporary interior. Additionally, the piece contains the high and low pile which provides not only aesthetic but also tactile sensation.
We love this pattern – pops of reds and blues with symmetrical corners The application of colors is what does the whole trick – the background does not distract from the pattern. What also distinguishes this marvelous creation is the considerable size and the quality of Swedish pile.
2. Tropical Trends
2021's tropical interior design patterns envelop brilliant tones and new fresh vibes. From pineapple prints and citrus themed shades to tropical palm backdrops and upholstery; tropical is effective this season. Green and yellow tints light up your home and help you embrace summer; white foundations help colors pop and prevent prints from being tyrannical. In case you're not all about about intense prints, try out one addition to your home like an art piece or a new intriguing side table. It's always nice to have a little element of fun in your home.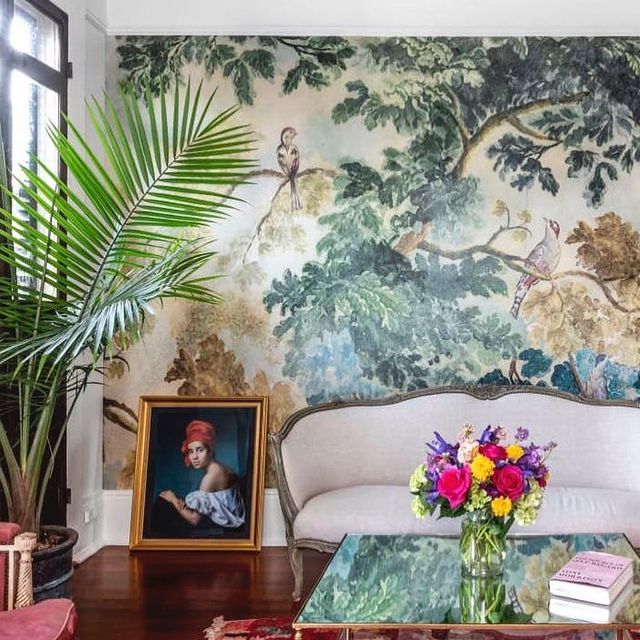 Freshen Up With Greens & Flowers
Nothing says spring in a way that is better than green. The tone inspires newness and recharging, regardless of whether it's only one component in a room. Paint a wall or re-establish an old vanity with green paint, and you'll feel like you're abounding in summery slopes throughout the season.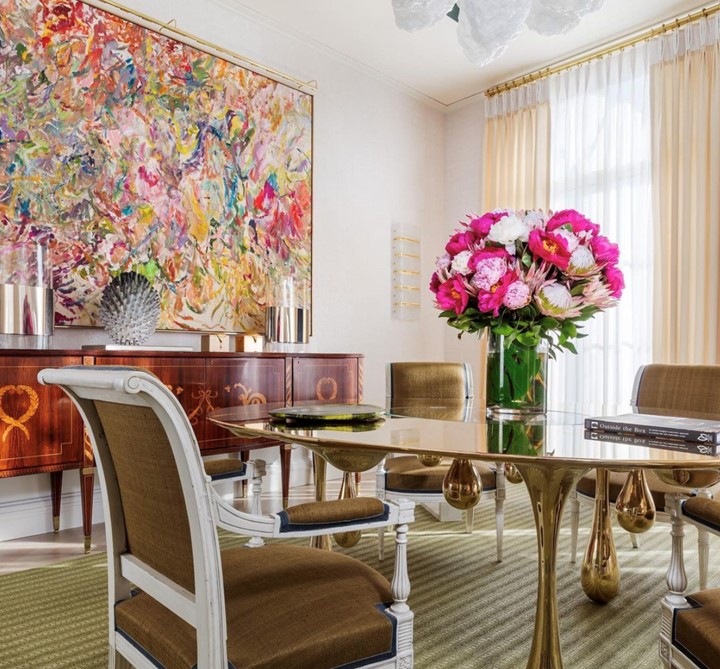 Interiors by David Scott Interiors
We're here to give you the best feel of the summer in your interiors. If you're looking to take your summer to a sizzling new level, check out our custom and modern rugs. Doris Leslie Blau has absolutely no limits when it comes to our range of designs and methods of execution. Browse our vast online inventory or visit one of our galleries to commune with the sheer magic of top-notch antique rugs and contemporary carpets.