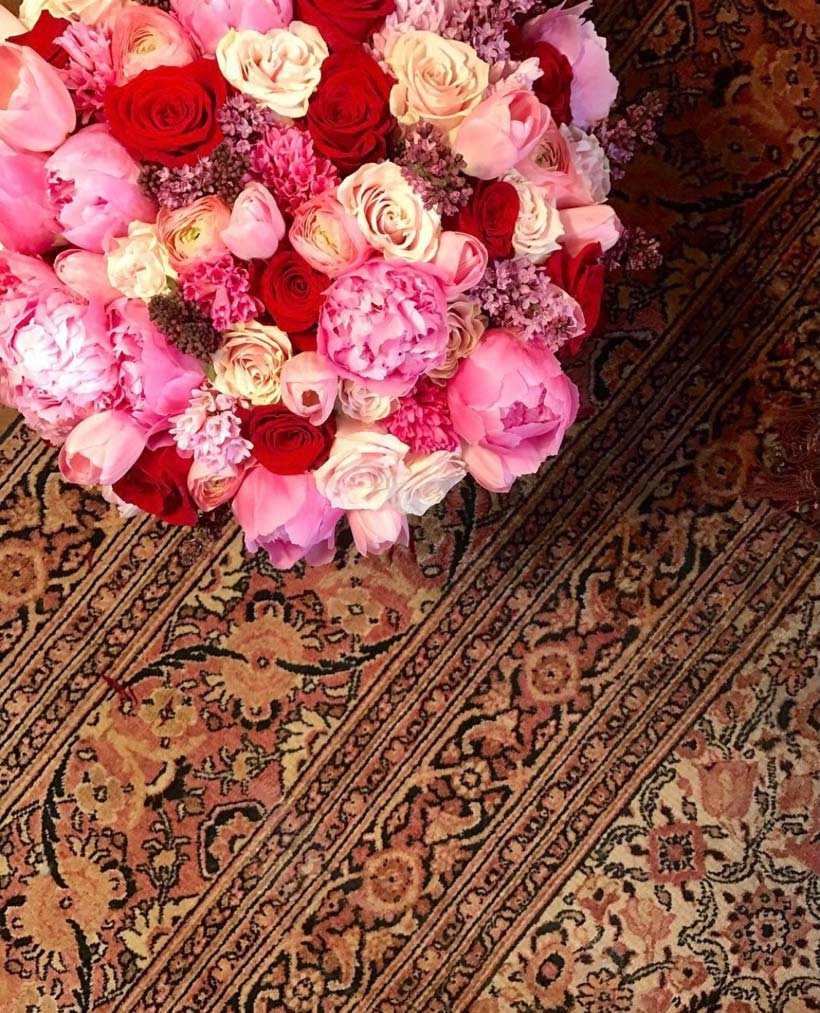 Spring equals florals. Solid rugs work well in contemporary interiors but there's nothing like a floral rug to introduce a beneficial dose of visual interest into a space, no matter how modern. Even if you are a pattern-shy person, there's a floral rug out there for you. Some interior designers and apparel designers think of animal prints as neutrals. The same can be applied to florals.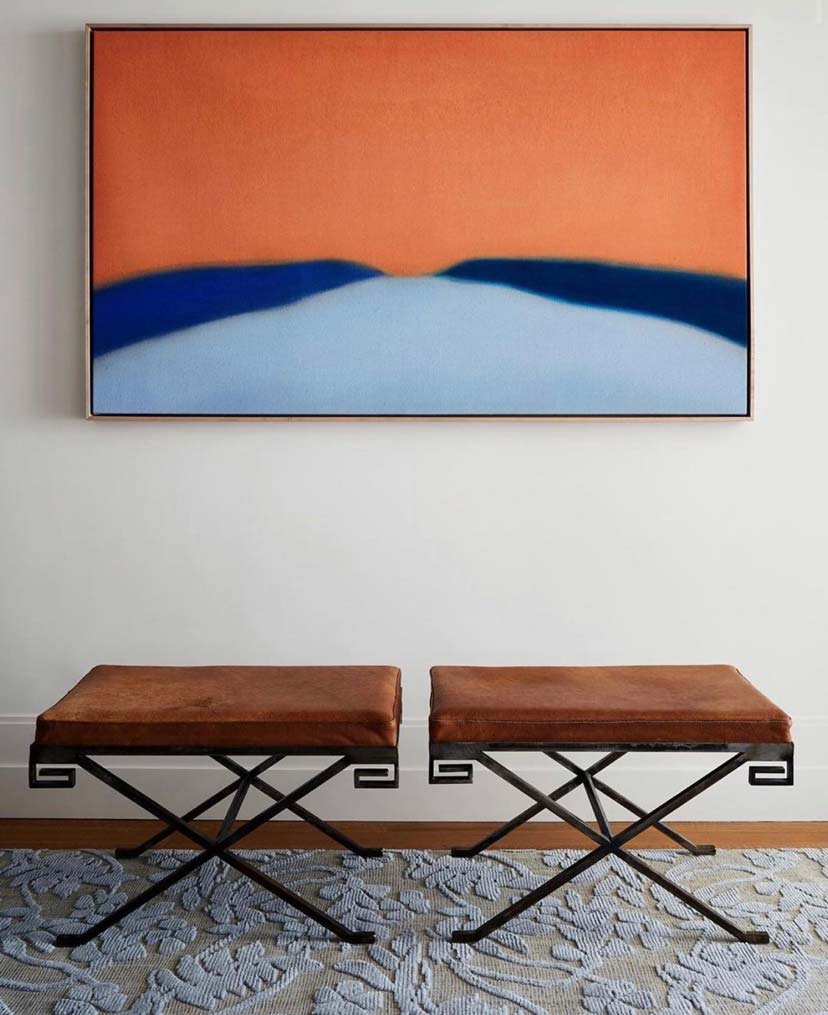 Over and over again, professional interior designers have shown how well floral rugs pair with contemporary spaces. The detail above is from a high-end Manhattan residential space designed by David Scott Interiors. It features a bespoke hand-knotted wool and silk rug with floral design. It is a very decorative rug superbly paired with a contemporary artwork by Susan Vecsey, and an antique pair of iron stools. This proves that a floral rug is the perfect rug even for a minimalist interior decorated with plain-lined but sumptuous furniture and modern art.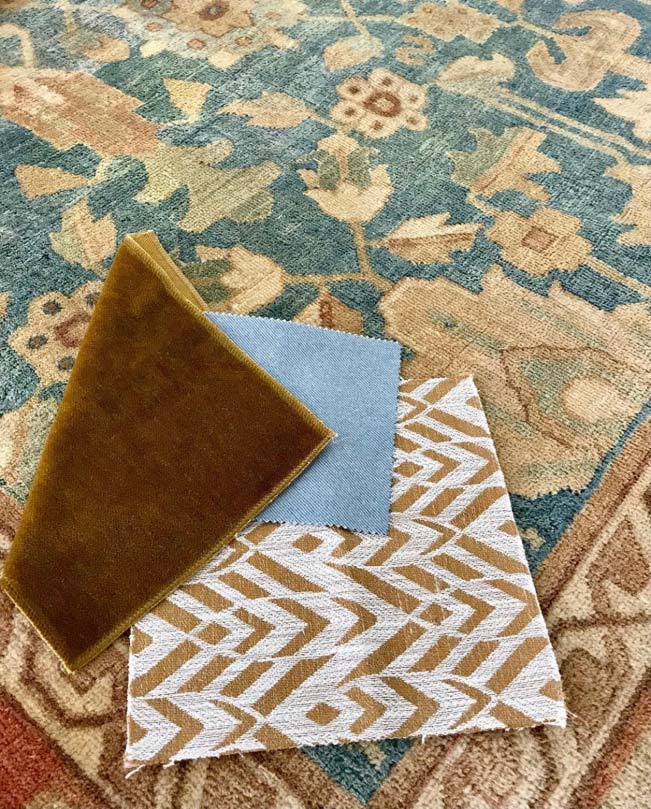 Professional interior designers are also aware of how well floral antique rugs and modern patterns go together. Pictured above is an antique Tabriz rug and a few fabric samples used for upholstery and curtains. Solid and modern geometric fabrics are wonderful alongside classic floral designs.
While the antique Persian Tabriz rug pictured above is now sold, the royal blue option below is an exquisite alternative. It displays lively palmette and flowering vine trellis within an ample border with scattered leaves.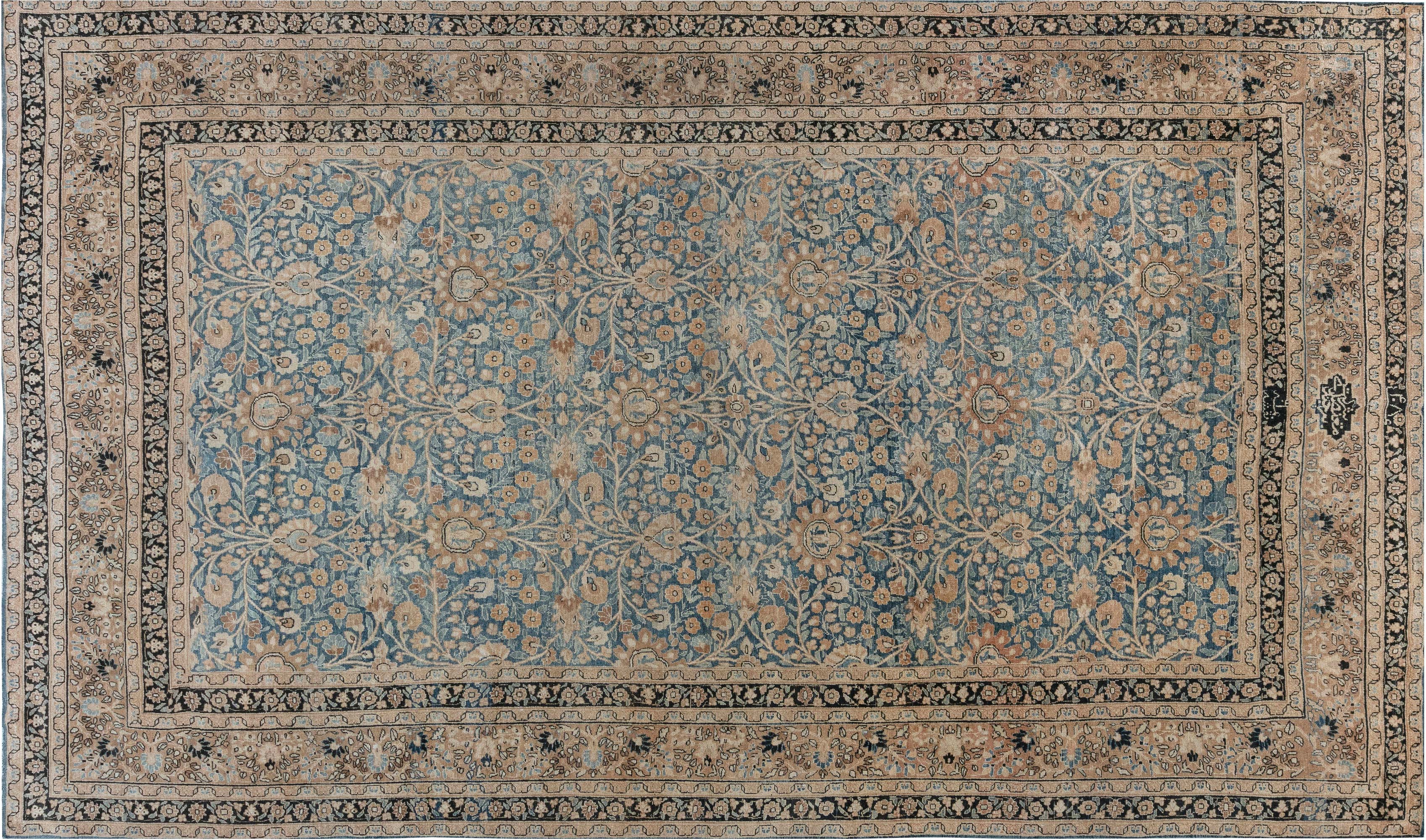 Florals are probably the preferred decorative motifs of rug weavers throughout centuries. The European Art Deco Movement, even though influenced by the bold geometric forms of Cubism and Secessionism, made heavy use of floral motifs. The textile and rug designers of the Art Deco period had a preference for brightly colored and highly stylized garlands.
This spectacular circular rug by Paule Leleu is a fine floral example of the era, made in France in the first quarter of the Twentieth Century.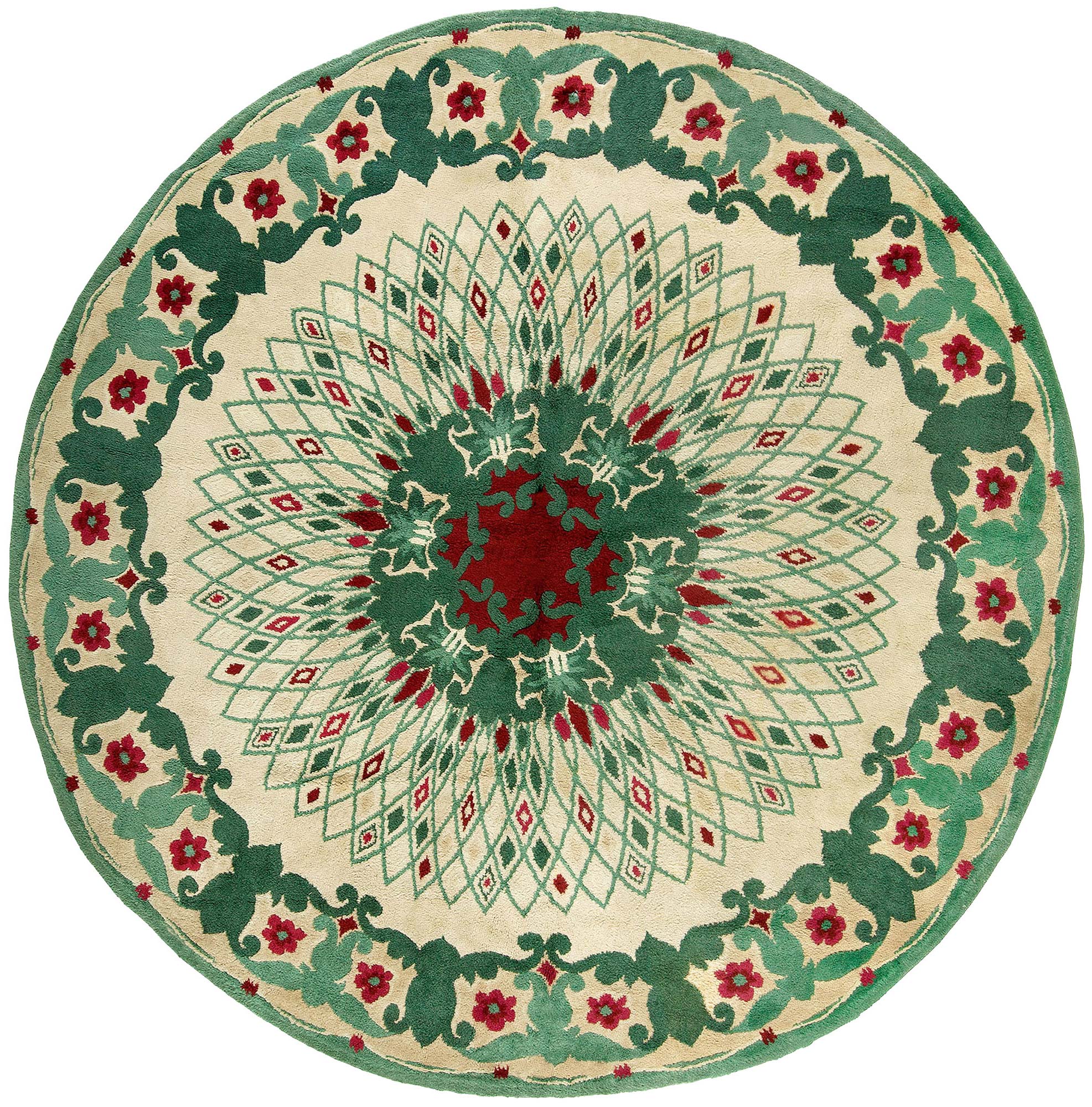 The Chinese Art Deco rugs frequently include floral elements in rich jewel colors. They are plush, luxurious rugs that add texture and warmth to contemporary interiors. They work unexpectedly yet harmoniously in modern minimalistic interiors.